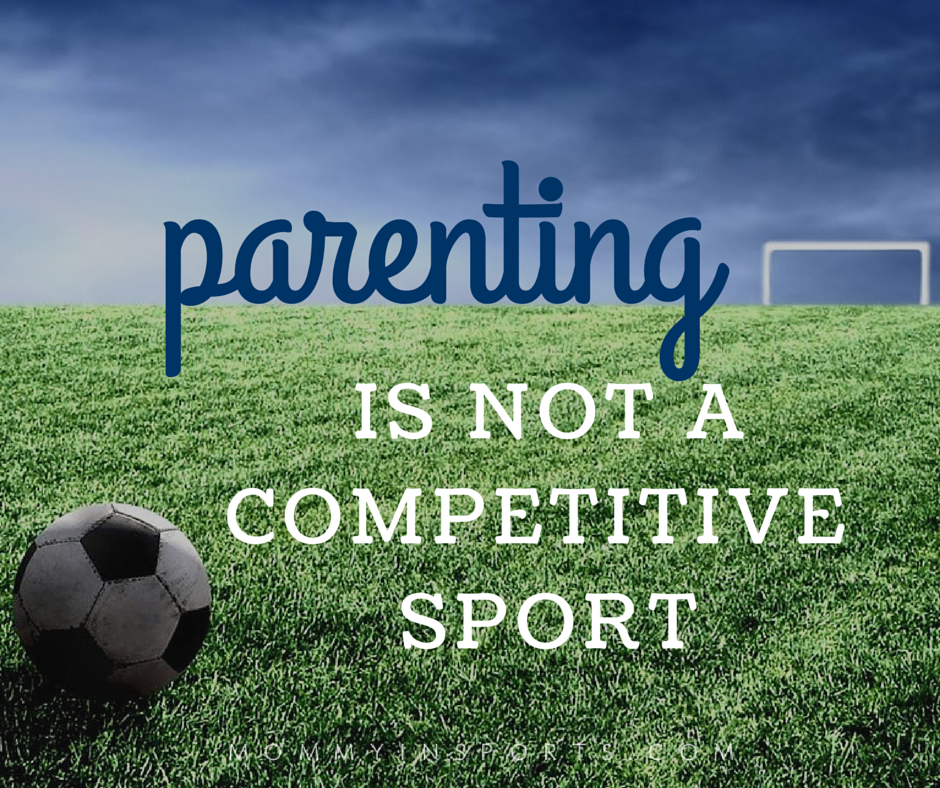 "I used to be so judgey", like Lauren from Oh Honestly once wrote, before and after I had my first baby. Before I actually grew up…because that's what parenthood makes you do – become a real life bonified grown up. It makes you put someone else's needs before yours, no matter how exhausted and bleary eyed you are. It teaches you to listen like you've never listened before…to every sleep cue, cry and wimper, then later when you are trying to help with mean girls at school. And it requires patience you never knew existed…and there never seems to be enough.
I used to be the one lecturing everyone I knew about sleep training, and why their kids who wouldn't nap or sleep through the night needed to be on a schedule. I thought I had discovered a big secret and wanted to share my discovery with the world. (SLEEP! Woo hoo! Don't you get it?! Let me help you! It's amazing to get a good night's sleep!)
But then when I actually started sleeping again and awakened to my behavior, I realized I didn't want to be that person. I didn't want to criticize parents as others have done to me– we are all doing the best we can trying to keep these little human beings alive and happy. Getting everyone fed and bathed, and then me actually getting a shower in at the end of the day, is a huge accomplishment and deserves a high five.
A few months ago I wrote a seemingly innocent article about why we put our kids to bed at 7PM for Bundoo. I outlined our schedule and gave our reasoning, never judging anyone else for their routines, and didn't talk in depth about sleep training because I know it's a hot topic. But I was totally flabbergasted by the response. Parents said I was crazy, had no clue…and one actually wrote that my kids would probably have ADHD and would most like shoot up a school someday.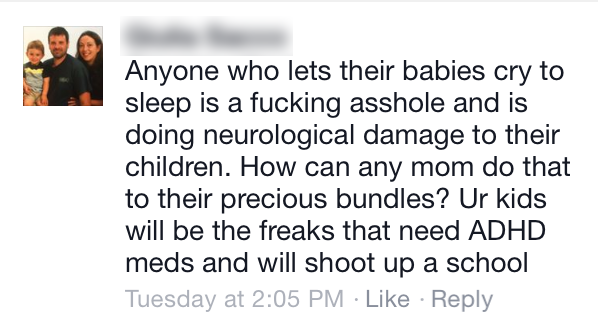 Really…is this where we are? What is it about parenting that causes us to judge so harshly? Why do we feel the need to persuade others to live as we do? When did parenting become a competitive sport?
We all have different lives and schedules, and our children all have very different personalities and temperaments. What works for one family isn't always going to work for another. But still so many react and respond negatively. I have read other horrible comments and remarks on several posts, and had received some here and there, but this was the first time they were so hateful…and it bothered me. For a nanosecond I wondered if what we were doing was strange?
But then I realized…they're the one with the issue. They took whatever I wrote and were offended. Maybe their kids were good sleepers and don't understand the hell we went through the first six months. Or maybe they are just night owls and don't want to deal with their kids waking early in the morning…but really it's their problem not mine. And that's how it is in parenting today.
We all aren't going to agree with each other all the time, we're not going to have the same political or religious beliefs, or idea on sleep training or vaccines, but we all have the same common goal…to raise good kids. We want them to be happy, healthy, have friends, be successful, and just do the best they can. But we are more powerful as a whole and as a community when we support each other…not tear each other apart. It's OK to have different opinions, it's OK to not like the same things, it's OK to have rational and intelligent conversations, but it just plain sucks to judge each other and say hurtful things…especially in front of our children.
Because there's enough of that in this world, and I want our kids to be open minded and give others the benefit of the doubt. I want our kids to learn kindness and caring counts, and live with their hearts open. I know it's idealistic and this will cause some to judge me even more…but wouldn't it be great just for a day if everyone felt this way?
I used to be judgey…I used to want people to change. Now I know it's my reactions that have to.