Looking for a new breakfast recipe that's not eggs? Want a treat without the sugar? I feel you. Living the Paleo/Whole 30 lifestyle can be challenging and sometimes boring. We know we are doing what's best for our bodies, but sometimes we need a little treat. And while muffins are usually a go-to snack during elimination diets, it's fun to have options! Enter these delish paleo banana and chocolate chip scones.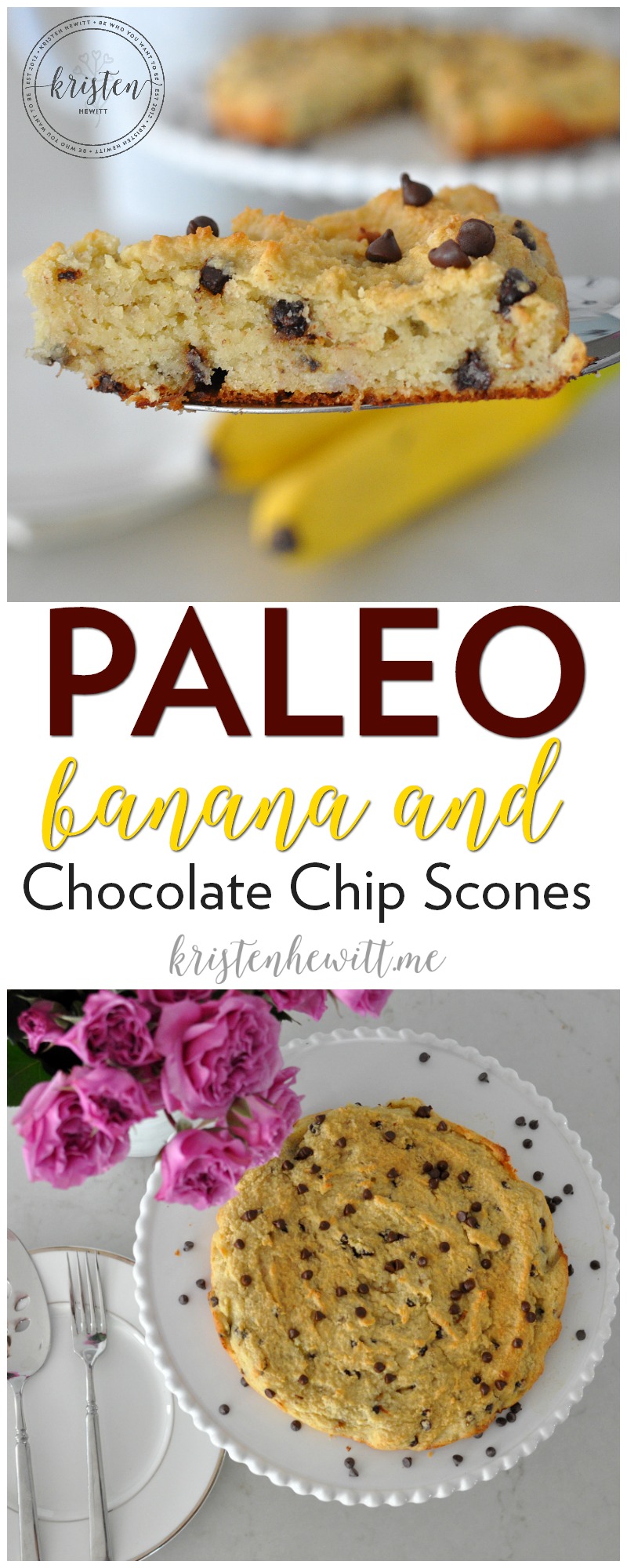 I had some bananas that were nice and ripe and ready for baking an unsure what to do with them. So I pulled up my recipe for paleo blueberry scones and totally improvised! With paleo baking, always start by mixing your dry ingredients first. In this case almond flour, arrowroot powder, salt and baking powder.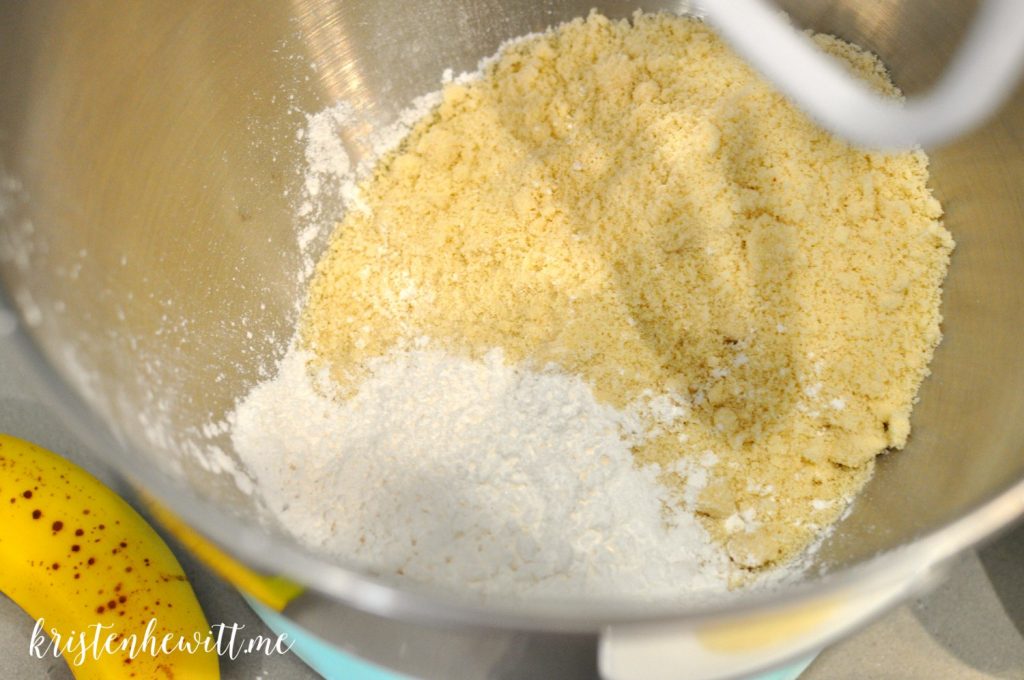 Then add the wet ingredients! Two ripe mashed bananas, one egg, some coconut oil, and a dash of vanilla. Oh and can't forget the chocolate chips! I like the Enjoy Life Dairy Free chocolate chips, and no they aren't paying me to say that!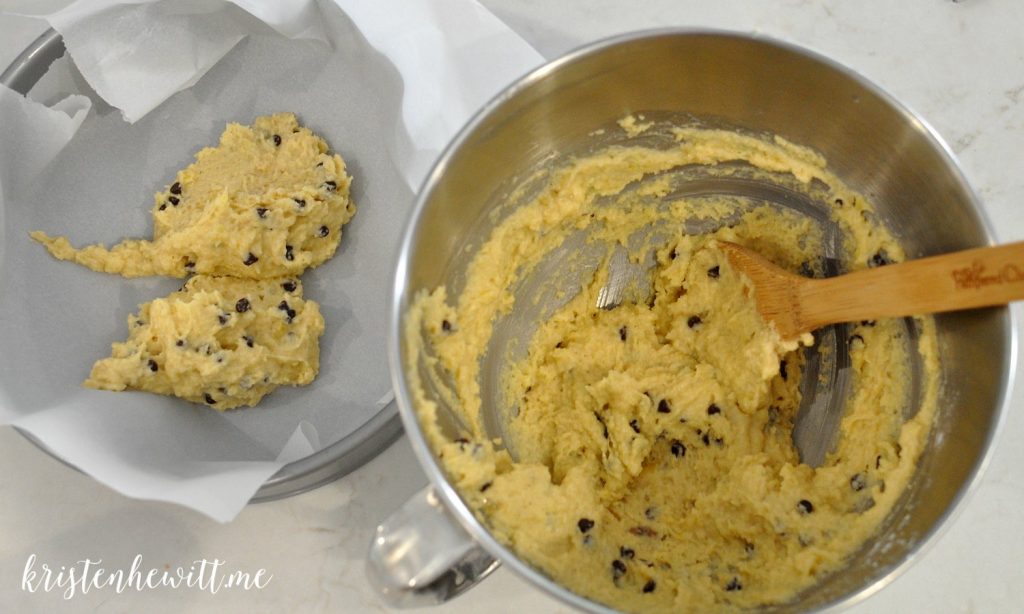 Line an 8 or 9-inch round pan with parchment paper so they won't stick, and spread in your batter.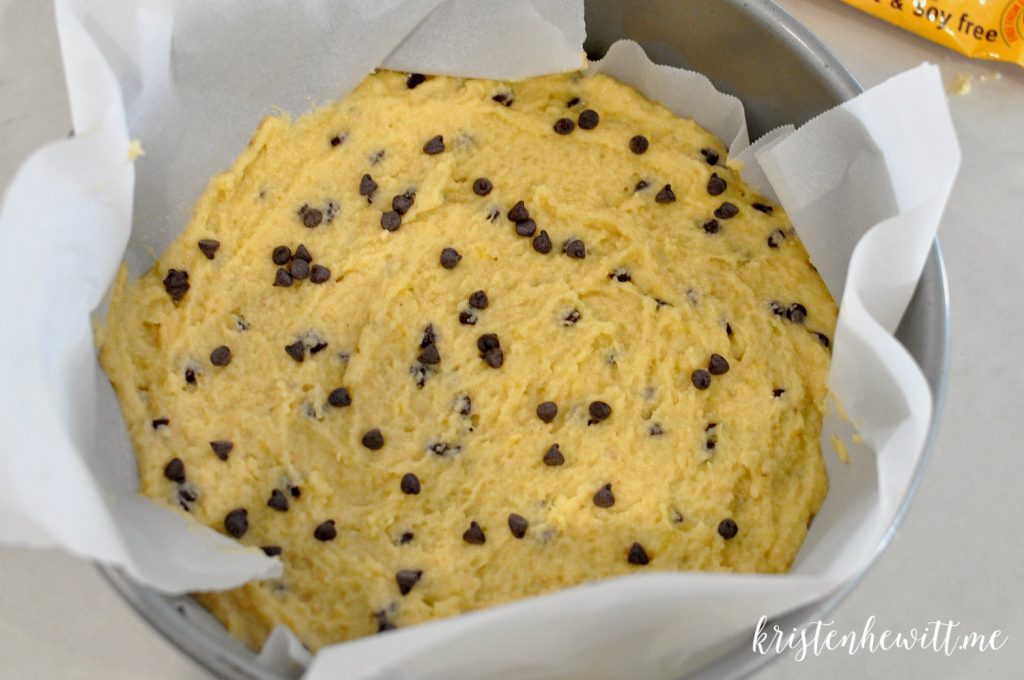 Then 20-25 minutes later they look like this! Keep in mind the almond flour doesn't brown up as nice as regular wheat flour, so if you like a brown crust like me, turn on the broiler for a minute or so!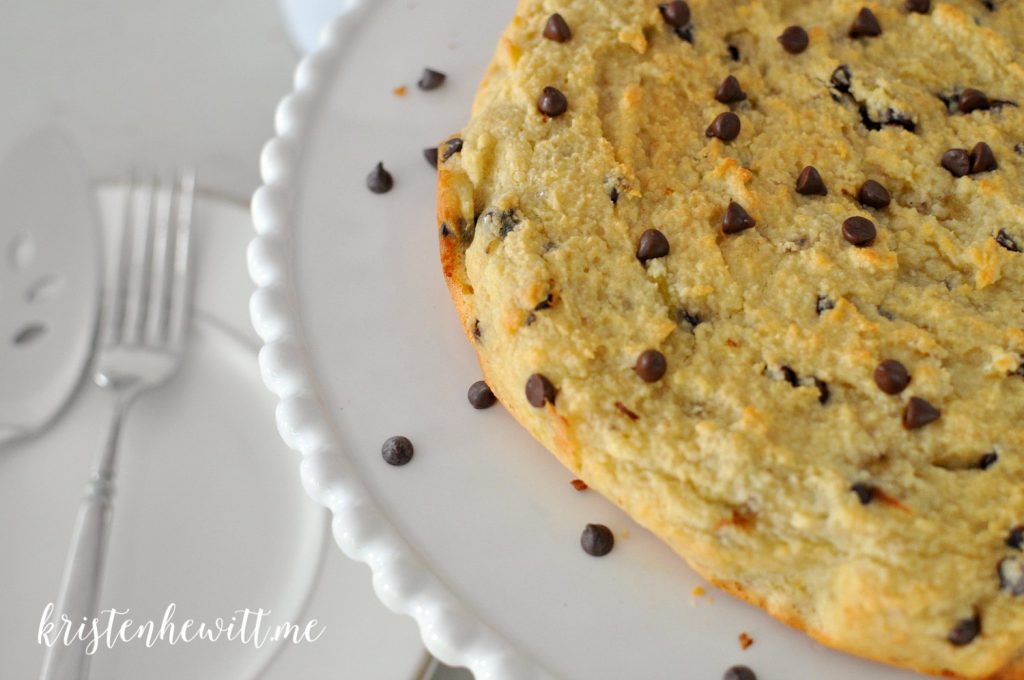 The result is these gorgeous paleo banana and chocolate chip scones that were really delicious. We ate every last bite throughout the week and even the girls loved them! Which I'll be honest is rare, because they don't eat a lot of my "healthy" food.
Be sure to store them in the fridge, or cut and freeze them for later! I tend to freeze half of everything so I don't have to bake each week. I hope you enjoy these paleo banana and chocolate chip scones as much as we did!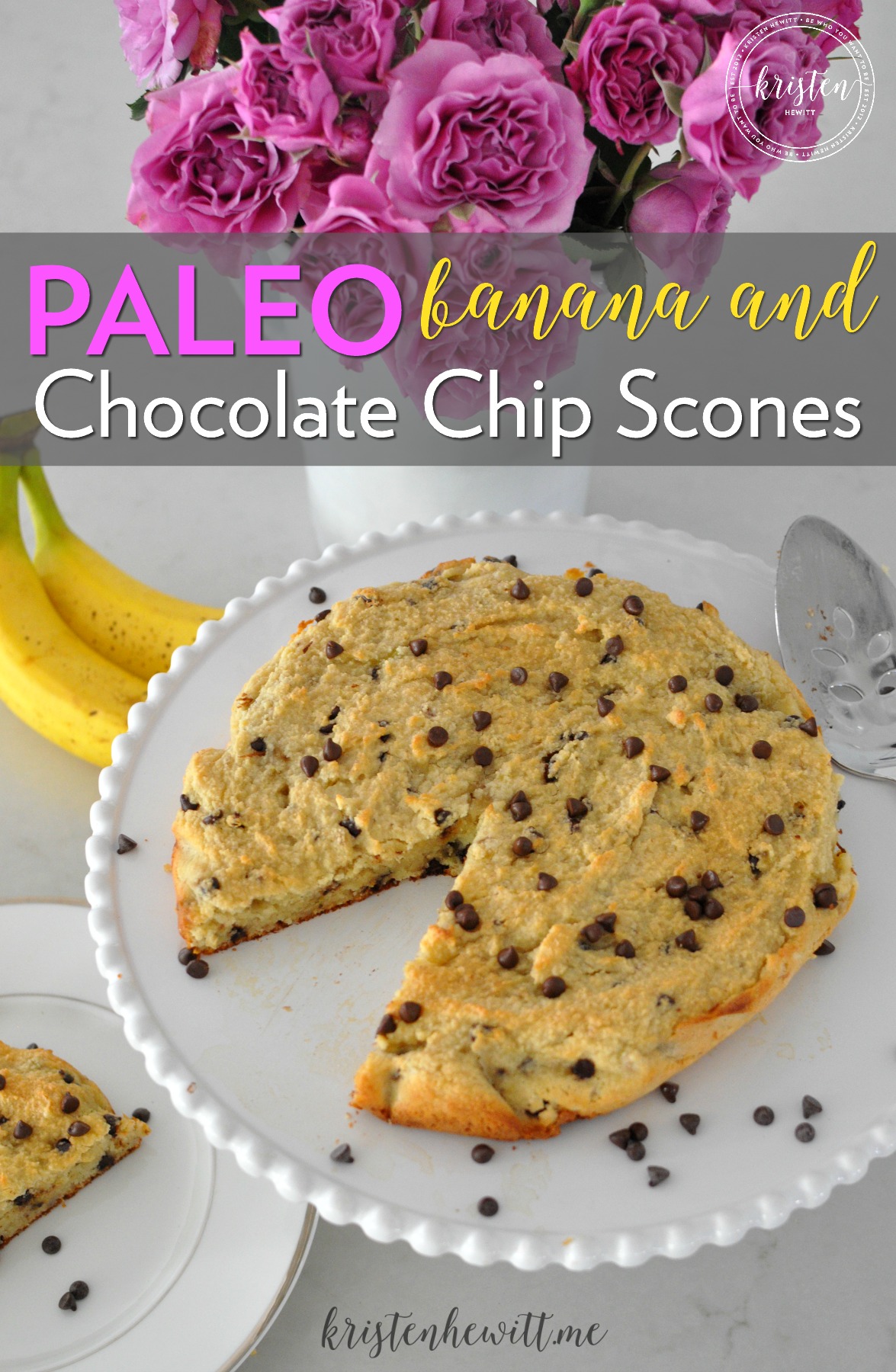 Paleo Banana and Chocolate Chip Scones
Ingredients
2 cups almond flour
1/4 cup arrowroot powder
1 tsp baking powder
dash salt
2 mashed bananas
1/4 cup melted coconut oil
1 tbsp honey or maple syrup
1 egg
1 tsp vanilla
1/2 cup chocolate chips
Instructions
Preheat the oven to 350.
Line round baking pan with parchment paper.
Mix together all of your dry ingredients.
Mix together egg, vanilla, coconut oil, and sweetener. Then add banana to wet ingredients.
Add wet ingredients into bowl with dry ingredients.
Fold in chocolate chips.
Bake at 350 degrees for 20-25 minutes.
https://kristenhewitt.me/paleo-banana-and-chocolate-chip-scones/