It's hard to believe it's been nine weeks since Lauren and I launched this One New Food campaign, and we've both seen some amazing results! Our kids are now asking for foods they would never even try in the past, and they are willingly trying them. (Not gagging and tantruming!)

In our home, we have decided to make some dietary changes. In the coming weeks, I will be doing a paleo diet, which means no wheat, sugar, and dairy. And our kids will be going gluten-free. The first step this week was to slowly add whole grains to foods we normally eat, and cut gluten in places no one would even notice. Enter whole wheat pancakes with flax seed! This is my favorite buttermilk pancake recipe from Cooking Light that I've adapted over the years.
I wanted to make it fun since they would likely notice a denser pancake and browner color…so enter the fall leaves.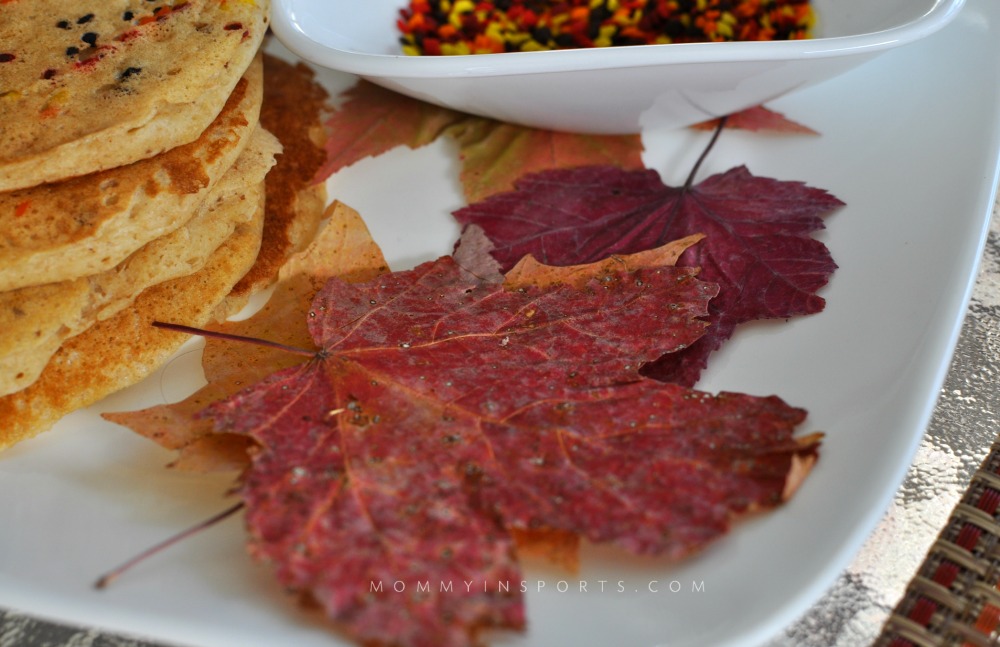 The temps were a bit cooler on this particular morning, so I broke out some leaves we collected on a trip to get us in the festive autumn spirit. And of course, I put a few sprinkles in some of the pancakes! Fall leaf themed of course…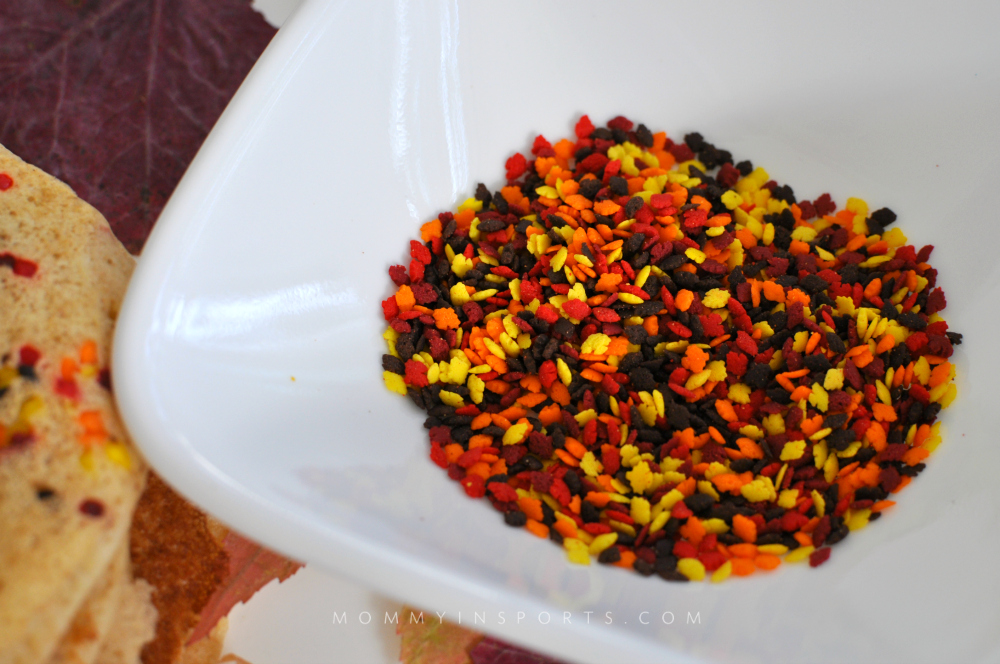 What toddler wouldn't love this plate? And honestly, they didn't taste that much different. Even my husband devoured them…and our pickiest eater had five. Yes five!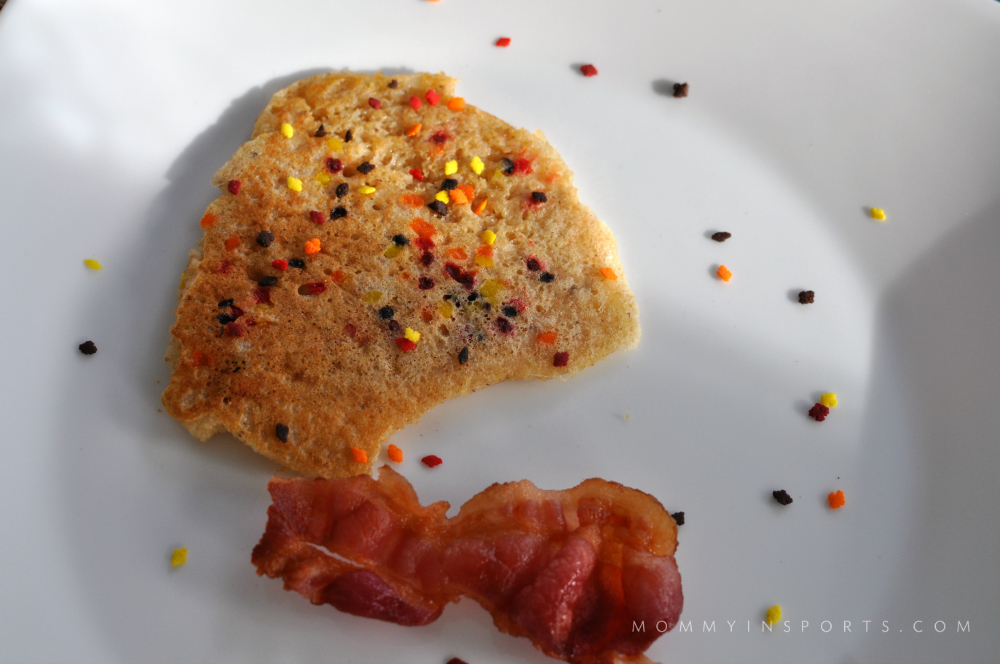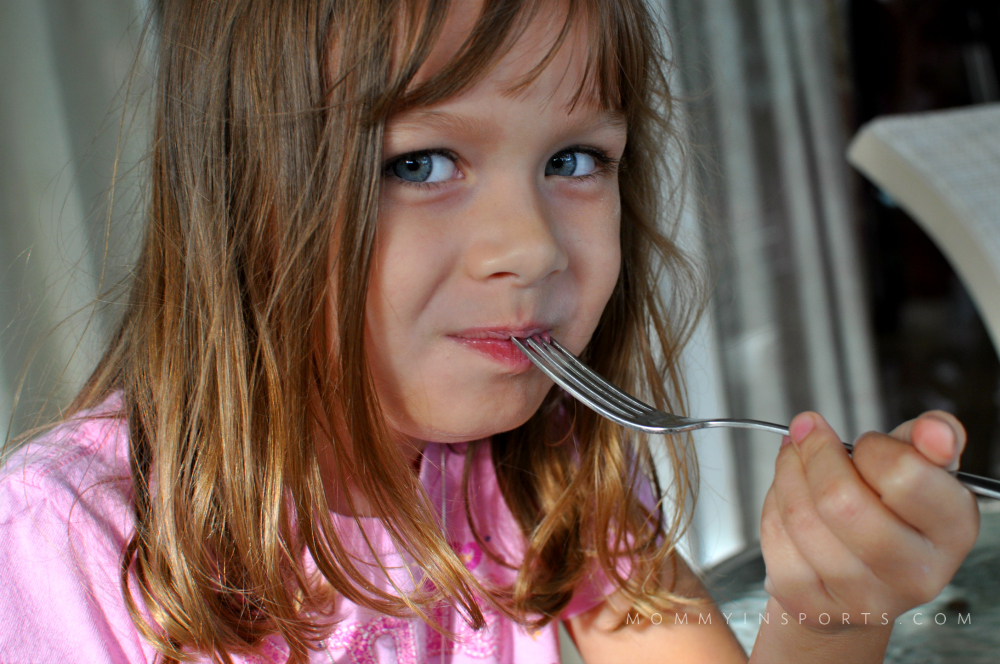 The lessons we've learned during this One New Food journey have been plentiful. We are eating healthier, making meal times more enjoyable, spending more time learning about and preparing foods together…all while empowering our kids to make better choices. I make these pancakes on the weekends, and freeze individual portions for school days.
Hope you enjoy this whole wheat pancake recipe with flax seed as much as we do! And I've added dietary substitutions in case you have allergies like we do!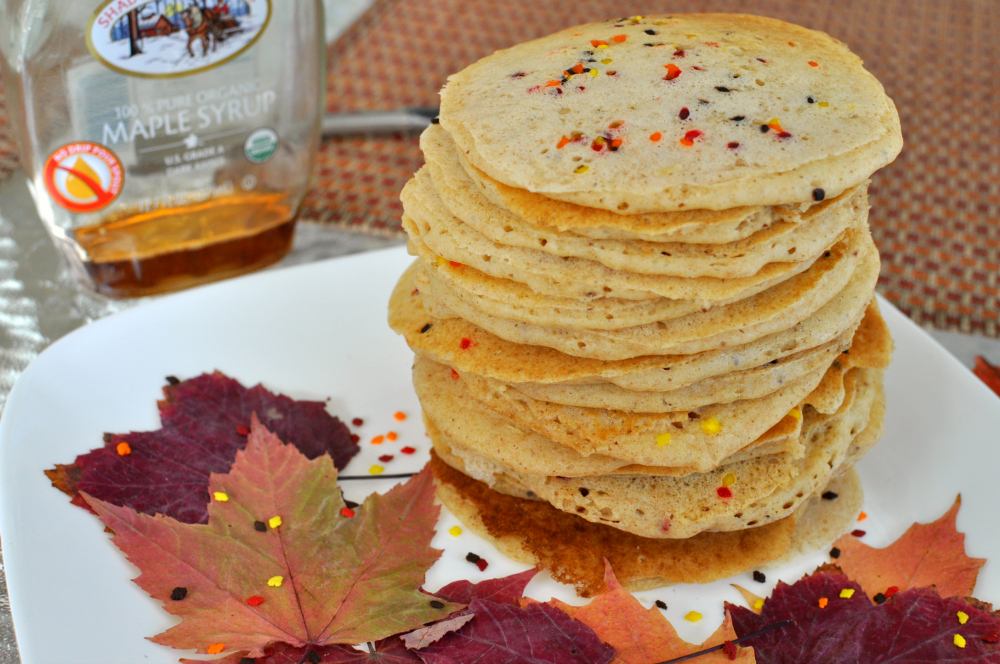 Whole Wheat Pancakes
2014-10-10 05:31:57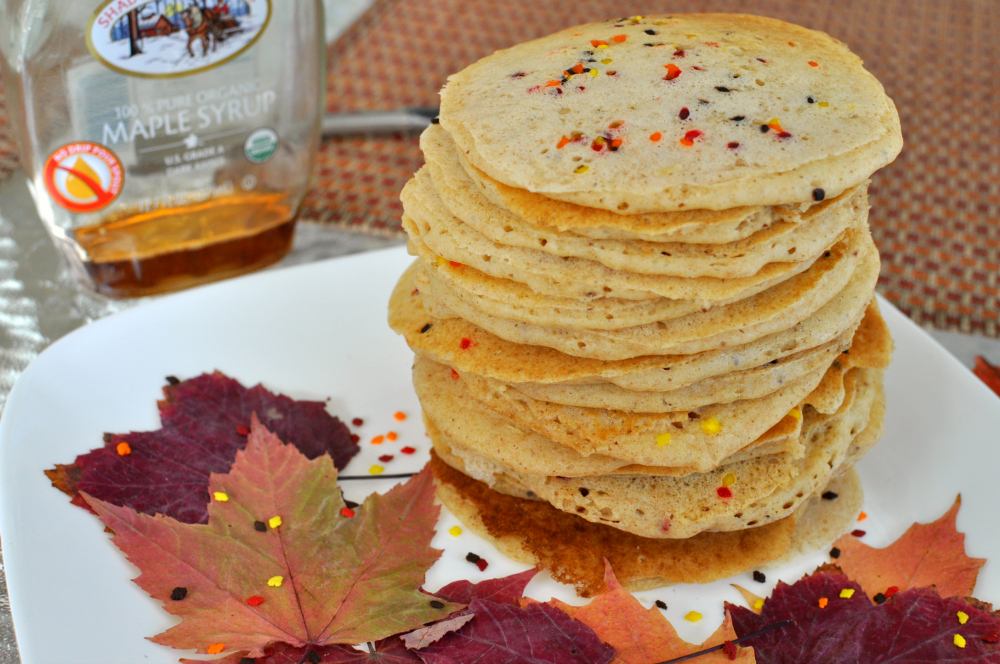 Delicious yet healthy whole grain pancakes your whole family with love!
Nutrition Facts
Amount Per Serving
Calories 933
Calories from Fat 250
Trans Fat 0g
Polyunsaturated Fat 5g
Monounsaturated Fat 8g
Total Carbohydrates 131g
44%
Sugars 31g
Protein 35g
* Percent Daily Values are based on a 2,000 calorie diet. Your Daily Values may be higher or lower depending on your calorie needs.
Ingredients
1 cup whole wheat flour
1 TBSP sugar
1 tsp baking powder
1/2 tsp baking soda
1/4 tsp salt
1 TBSP ground flax seed
1 egg
1 TBSP melted butter
1 tsp vanilla
1 1/3 cups buttermilk
*sprinkles optional!
Instructions
Mix all the dry ingredients together, then add the wet. Whisk in the buttermilk last and add more to get your desired consistency.
Cook over medium heat.
Notes
You can sub gluten free flour if necessary, or even almond flour or coconut flour.
If dairy allergies are present, sub unsweetened almond or rice milk.
Add the sprinkles after pancakes are on griddle!
Adapted from Cooking Light
Adapted from Cooking Light
Kristen Hewitt https://kristenhewitt.me/
Please consider joining us on our one new food quest to introduce new and healthier foods to our kids. It's becoming a fun challenge each week, and Lauren and I are here if you need any help! Don't forget to upload photos of your experiences using #ONENEWFOOD. You may be featured on our sites…and coming soon prizes for our favorites each week! Oh and let me know how you like this whole wheat pancakes recipe!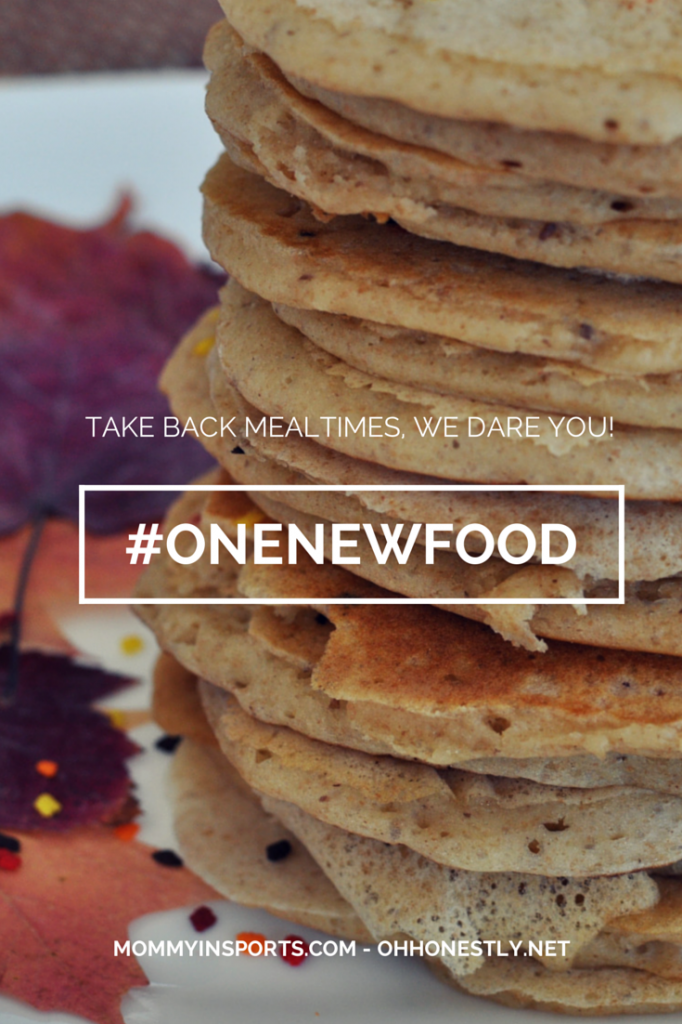 Did you like this post? Then check out how to make and freeze buttermilk pancakes that will last you months! And don't forget to follow along on Facebook for more healthy recipe ideas!