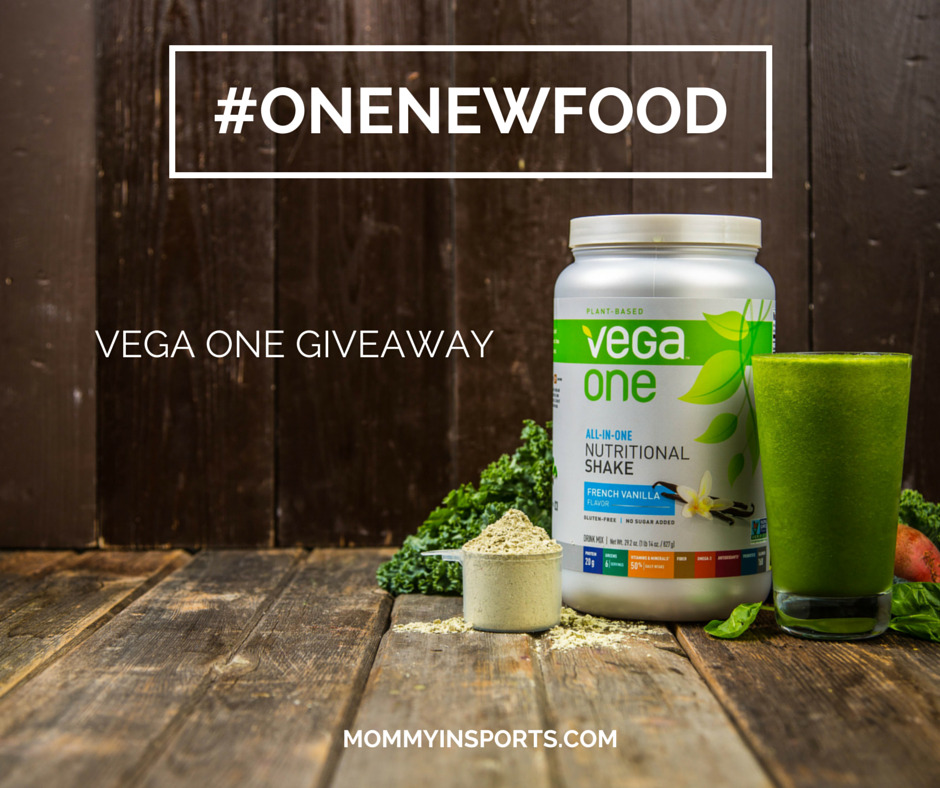 We're baaaaaaaack!
Lauren and I took a long break from One New Food, because like the rest of the universe Christmas cookies, parties, and delicious dinners with all the trimmings were hard to avoid in December! But it's time to get back on our healthy eating wagon and continue what we started last year…teaching our kids to try #onenewfood! But instead of inundating the cyber world with new posts every week, we've decided to do a post once a month where we can share any tips or tricks that helped our kids (and us), and any recipes that totally rocked!
This month for me was all about texture. Our eldest doesn't like soups, or anything too liquid-y or mushy, and it just so happens that everything we tried was either a type of Squash, Sauce, or Smoothie! (The 3 S's! Totally a coincidence…)
SAUCE
The first hurdle to tackle was sauces. You know how awful spaghetti sauce is right? I mean all those specs of green and black…the horror! It doesn't matter that I use the exact same sauce in her pizza, and that she dips her pasta in ketchup…the thought of putting that sauce on her spaghetti was awful…until now. We talked about one new food and being a big girl, then she actually helped me make dinner…and she ate it! Two thumbs up!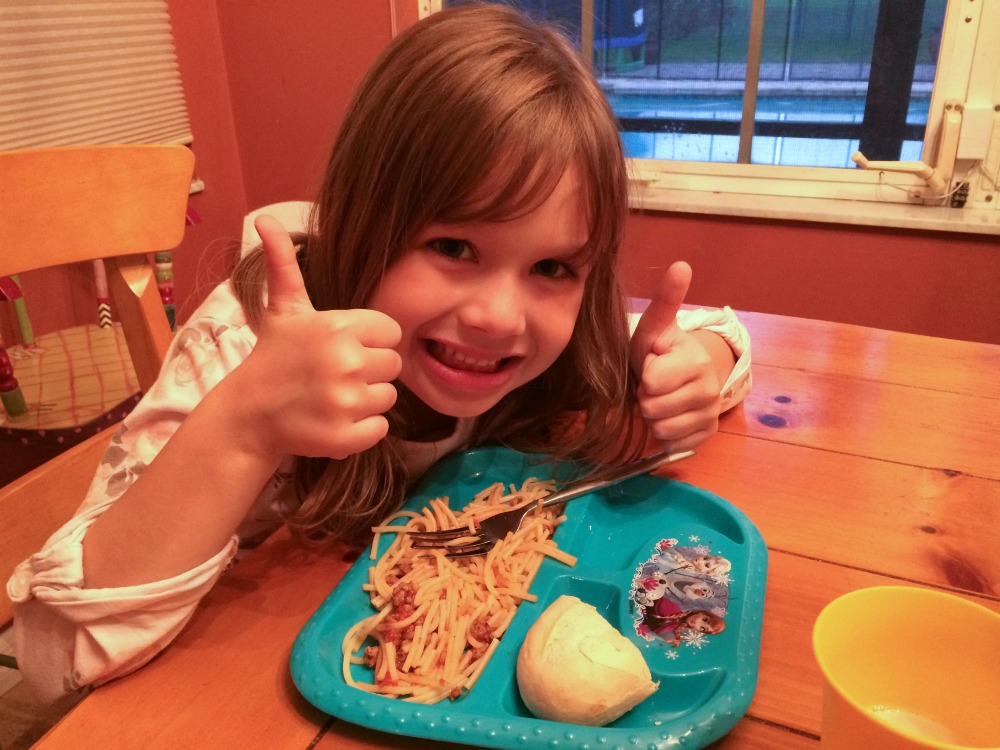 BUTTERNUT SQUASH
Since I started my healing diet and paleo protocol, butternut squash has been a fav. It's heaven in a bowl as soup, and I love it roasted and mashed for lunch or dinner, so I thought I'd trick our girls into thinking it was sweet potatoes. This was what it looked like: (pardon the iphone pics)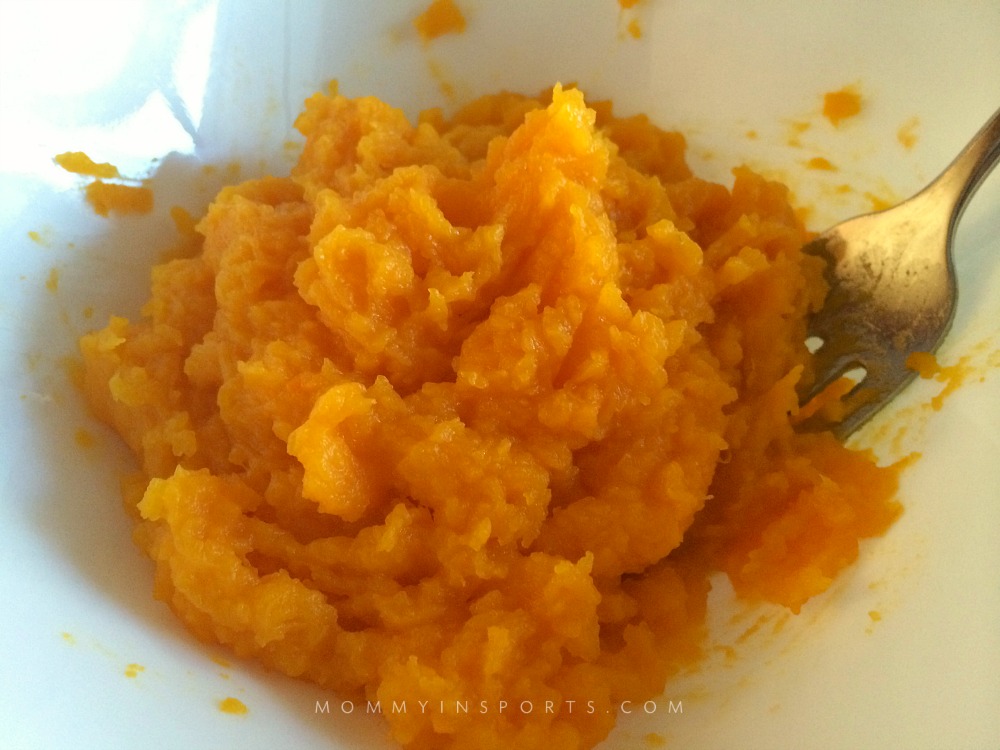 And the epic reaction.
Lila wouldn't try it – we're a picky eating family work in progress! If you've never roasted a squash before it's super easy! Just slice it in half vertically, then scoop out the seeds like a pumpkin. Next drizzle with a little olive oil and sea salt and roast it in a baking dish with a little water. Here's a great tutorial.
Smoothies
I'm a a smoothie junkie. Smoothies are not only a staple in my diet and replace one meal a day, they are a fantastic way to get nutrients into our children. I pack mine with spinach, elderberry for an immune boost, chia or flax seeds, and avocado. (Here's my go to recipe!) I have always been a fan of Vega One products (even before I started blogging) because they are dairy and soy free. But their new formula just came out this year and it tastes even better! It's still gluten-free and contains no added sugar, or artificial flavors, colors, or preservatives, and it's perfectly safe for kids. So this month I had them try the new chocolate formula and little Emy loved it! I made this recipe several times and a green version too!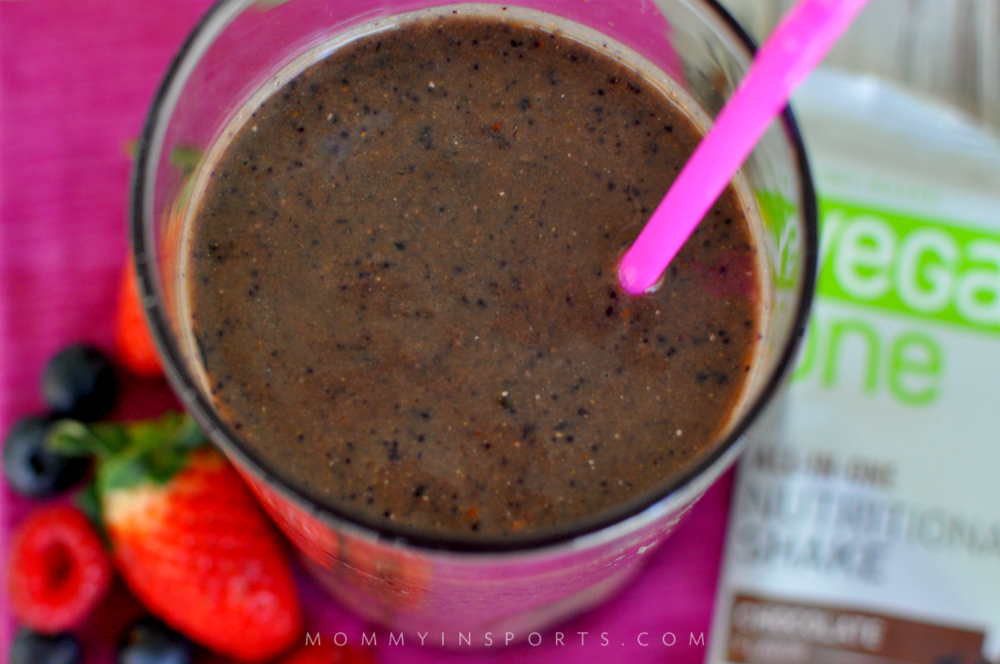 Lila wasn't a fan of the taste of the protein in the smoothie, but when I lowered it to half a scoop she liked it better. Since she is allergic to milk and eggs and doesn't eat a lot of meat, I like that she's getting an added boost of protein and greens.
And lucky for you because Vega One is offering one lucky reader the chance to win a medium sized tub of the delicious Chocolate Vega One Nutritional Shake protein powder and a shaker cup! (valued at $50). All you have to do is try one new food, and upload a pic to social media using hashtag #onenewfood. There are also other additional ways to enter below, but we are checking for your pics! And no…a shot of you in WalMart eating Doritos doesn't count. The point is to try something healthier or non-processed to help us all make better choices.
what will you try this month? enter below and please share this giveaway!