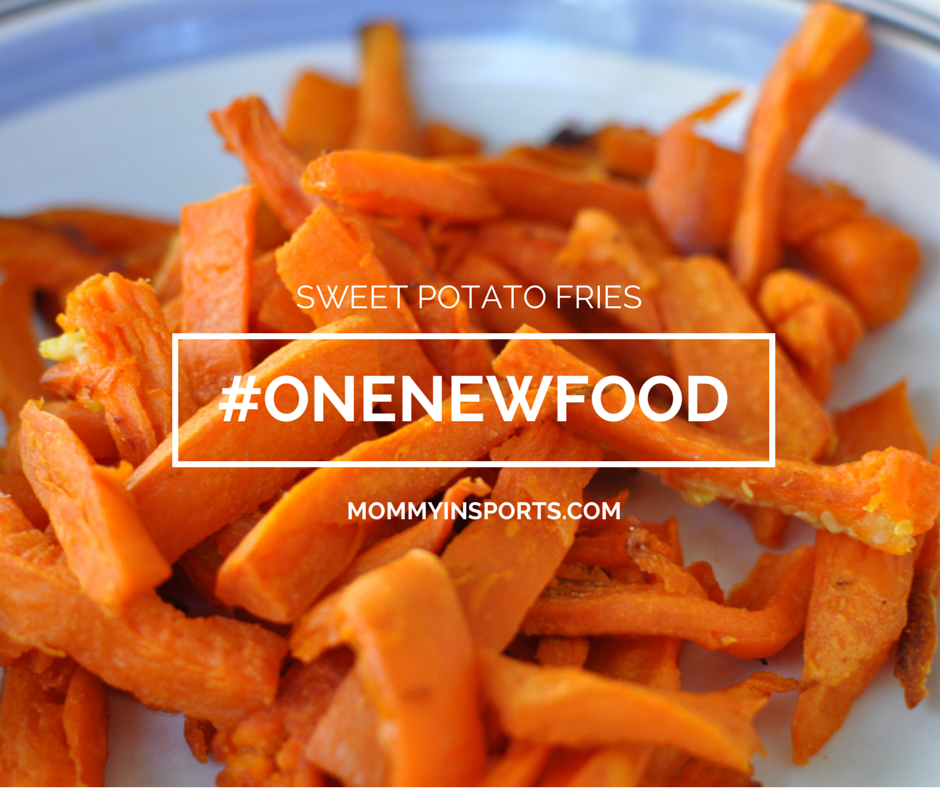 We've come a long way since beginning this One New Food journey. Lauren and I started this as a way to get our kids to stop being so picky and to try eating healthier foods…but for me it's even more now. I am in a bit of a health crisis and am trying to use food to heal some of my issues. Last week I started to eliminate gluten from our daughters diet, and this week we tried to rid as many pre-packaged foods as possible. Enter sweet potato fries.
We eat sweet potatoes nearly every week baked, and then mashed up. No sugar necessary when you have such flavorful garnet yams! Instead of making frozen french fries for the girls, I followed Nom Nom Paleo's recipe for sweet potato fries. (minus the smoked paprika) The only problem was cutting them…I need a handy kitchen tool asap! But despite their appearance, they turned out pretty delicious.
*Note: If you make these, put the sweet potatoes on parchment paper, they are crispier!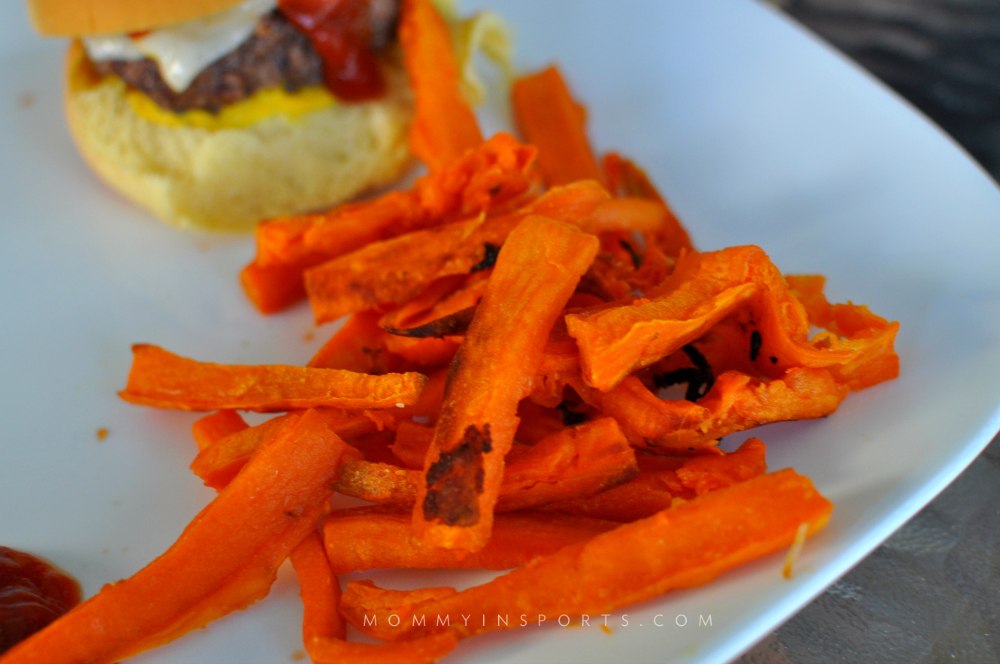 I paired them with grass fed beef burger sliders, something our girls would never eat before. I was astounded that Lila devoured hers, as she's never been a fan of red meat.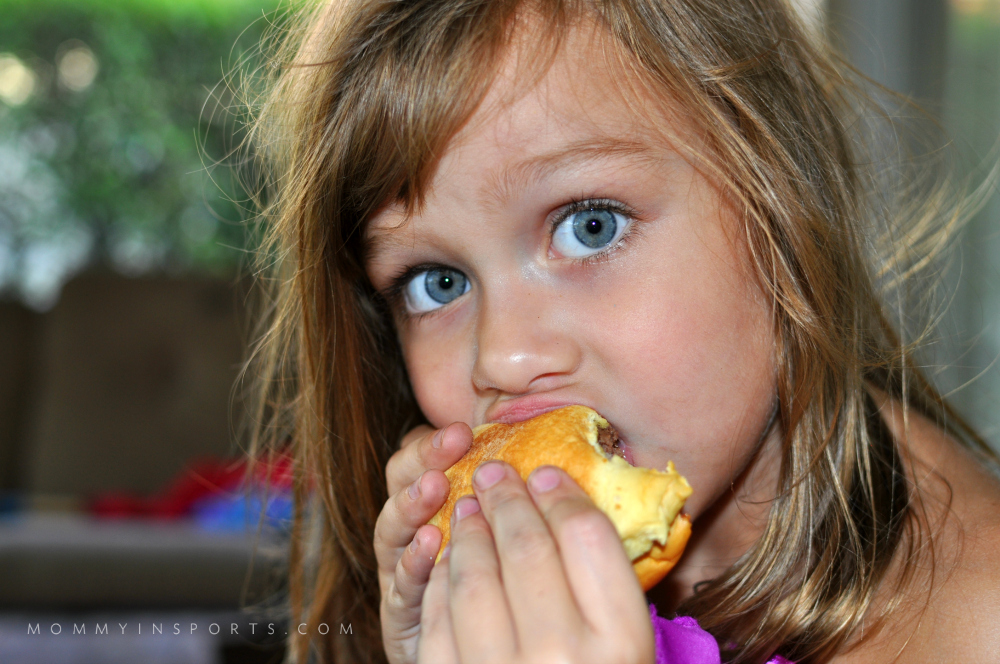 I hadn't planned on two new foods, but this was an unexpected bonus. Unfortunately, our almost three year old wouldn't touch her burger or fries, opting for the bun and some fruit. Our oldest ate her two sweet potato fries but didn't really like them. However we thought they were awesome! My husband used ketchup, but I thought they were great plain.
Another important lesson was learned this week…I always try to introduce a new food with other foods they are used to. Ironically this time I just made a brand new dinner, and it was almost a success. I've been playing it safe by offering new sides, or a new protein, but I think I've underestimated our children. It's interesting to see that it was me all along holding us back from really eating new foods, I was afraid of their reactions. But now that we've slowly made them accustomed to change, they sky is the limit with diet. I can't wait! (diabolical laugh!)
ONE NEW FOOD FEATURE
We are trying to encourage other parents and bloggers to join us on our One New Food journey, and this week there were several brave women who participated. I was happy to see Tara from one of my favorite blogs Family Sport Life join the party! I just wish I would have actually seen the Sheperd's Pie her kids wolfed down!
Shepherds Pie success! Thanks to the recipe from @iowagirleats. This is kid approved and they requested the leftovers in their thermos'! Yahoo. @mommyinsports does this count as #onenewfood. #healthyliving #dinner #instagood #eatrealfood #happymom

View on Instagram
Thanks to Tara for sharing her One New Food success, and to the others who continue to challenge their kids each and every week! We are so glad you are inspired to share your experiences with us in this new healthy living and eating campaign.
what will you try this week?