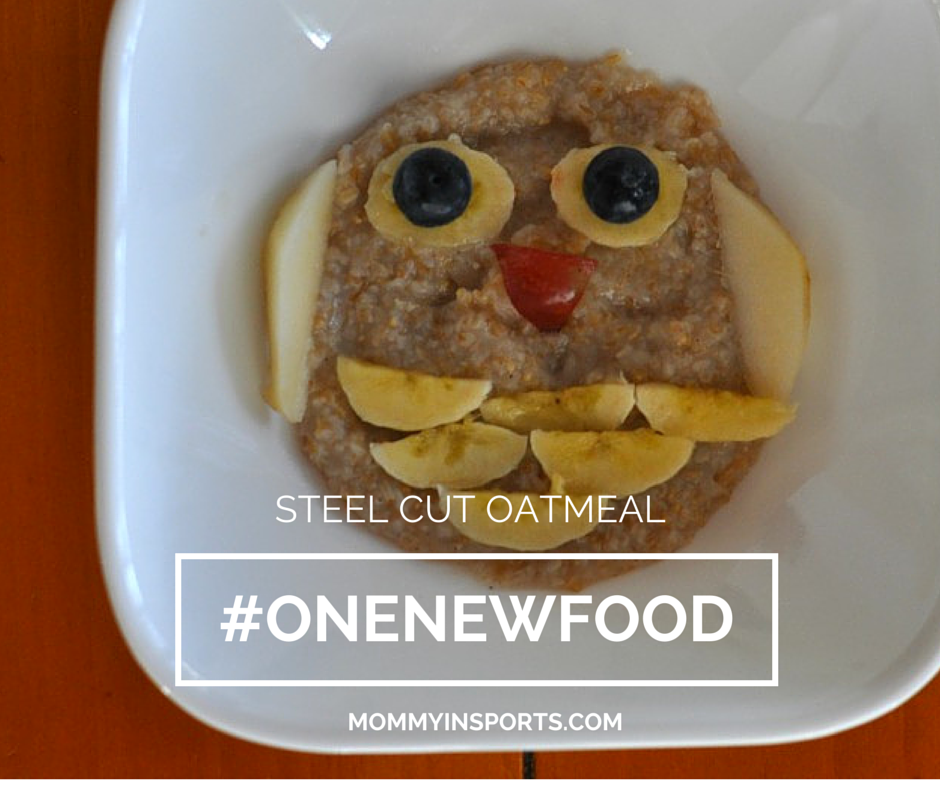 Are you still trying your one new foods? We are, even though we took a short break during Thanksgiving…and boy did our girls try lots of new dishes over the holiday. But this week we decided to go back to a classic and tweak it. Since I've switched to an autoimmune paleo diet, one of the small cheats I allow myself is steel cut oatmeal once a week.
According to Dr. Andrew Weil:
The difference between rolled and steel cut oats is that while both contain whole grain oats, they are processed differently. Rolled oats are steamed, rolled, steamed again and toasted, ending up as thin flakes. Steel cut oats are made from oat kernels that have been chopped into thick pieces.I recommend choosing steel cut (Irish) oats over rolled oats because they digest more slowly than rolled ones. Like all other grains in whole or cracked form, steel cut oats rank lower on the glycemic index than rolled oats. The reason is that it takes longer for digestive enzymes to reach the starch inside the thicker pieces, slowing down its conversion to sugar."
It tastes a bit different than regular oatmeal, is grittier in texture, but I enjoy it. So I decided to see if our girls would like it too, and even made it kid-friendly. I'm obsessed with How About Cookie on instagram…she's a master at making food art and so visually interesting for her kids. So I copied one of her posts and made this!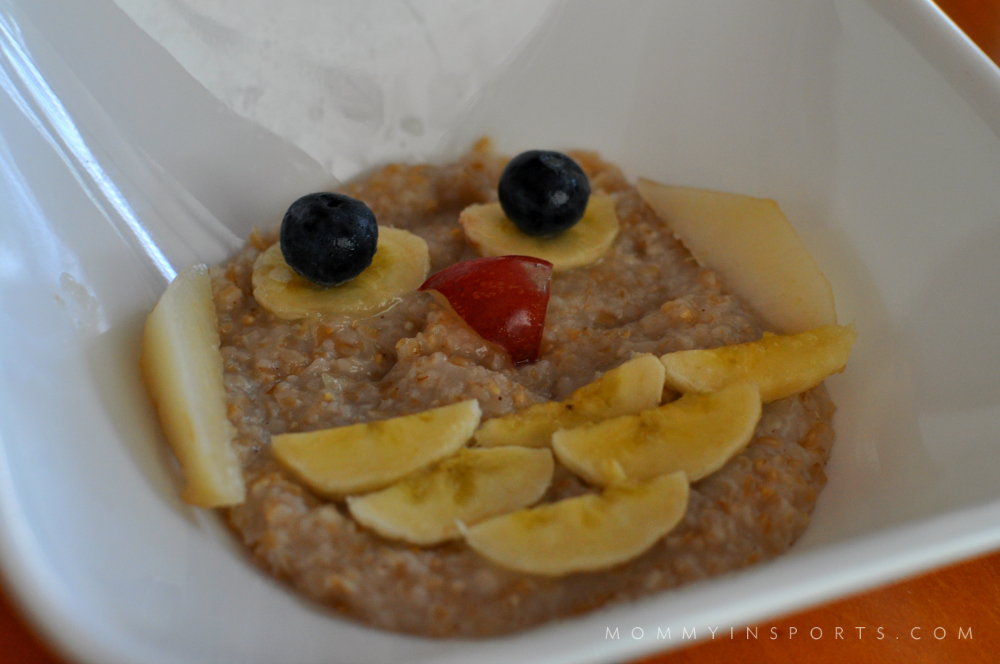 Emylia of course tried it, ate her two bites and walked away. Lila wouldn't try it, and wouldn't let me take her pic. Sigh.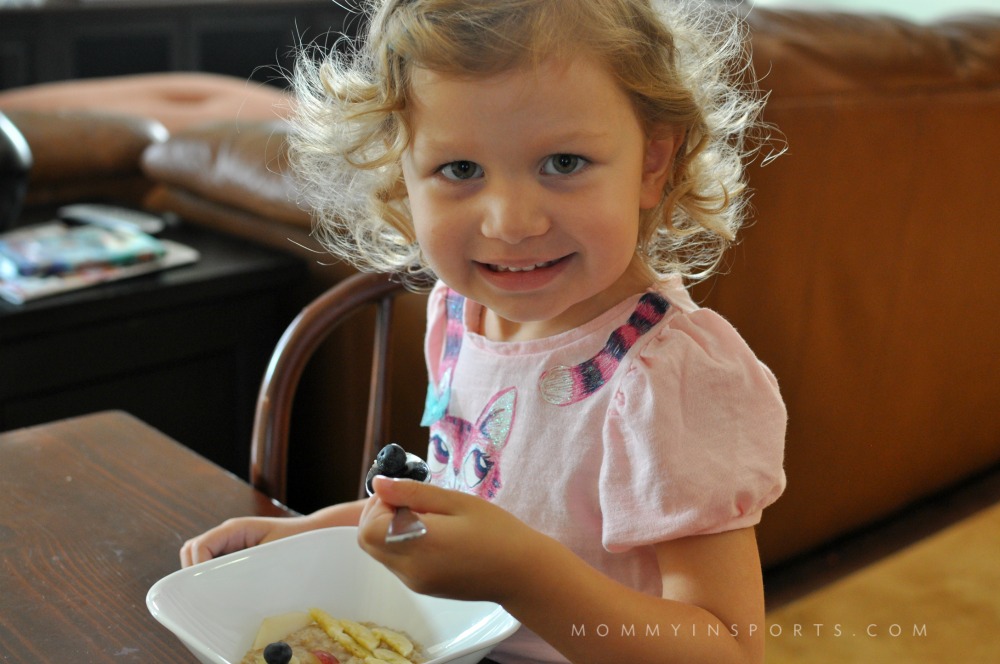 I also received an amazing box of goodies last month from Newman's Own Organics! I was surprised to learn the wide variety of products they make from chocolates and licorice, to several types of pretzels, and every kind of snack and cookie imaginable! Oh and delicious breath mints too…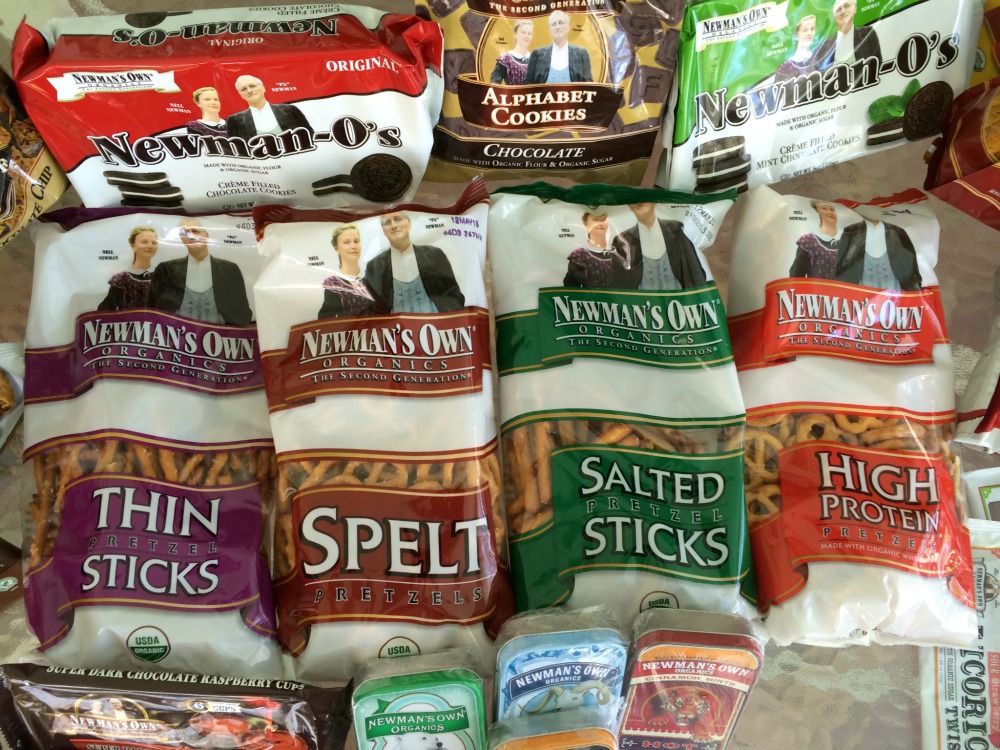 We've tried lots of snacks, but the girls love the pretzels, the Mint O's (which have always been a staple in our house) and the chocolate alphabet cookies. I even used the regular Newman O's to make cupcakes for the girls topped with my cookies & cream frosting for Em's 3rd birthday! I actually like the cookies lighter flavor and the crispier texture of the chocolate cookie. Give them a try!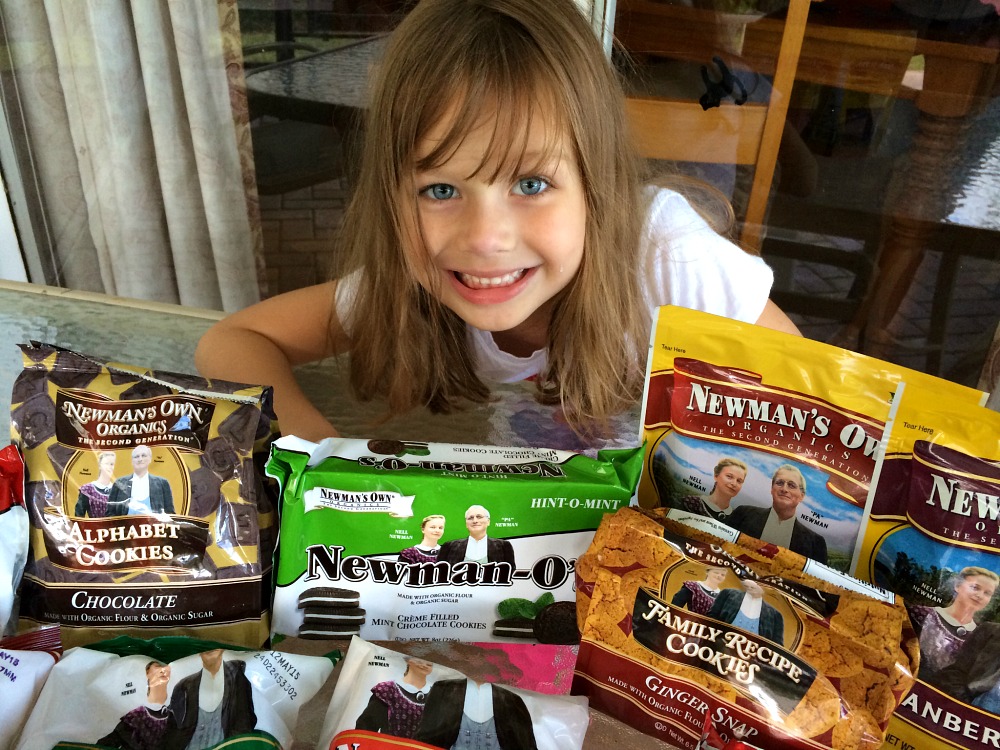 ONE NEW FOOD GIVEAWAY
Courtesy of Newman's Organics, Lauren and I are able to offer you a giveaway of some delicious yet nutritious organic snacks. The winner will receive Newman's Own Organics pretzels, Newman O's, Chocolate Alphabet Cookies, and Fig Newman's. Newman's will also graciously throw in a few extra goodies! All you have to do is snap a photo of you or your kids trying one healthier new food, and upload it to social media using #ONENEWFOOD. And seriously, we are checking the entrants, so if you don't take a pic you will be disqualified. Santa and his elves are watching, so be nice…not naughty!
It's so much fun to do giveaways during the season of giving! And remember just because it's the holidays, it doesn't mean you have to eat poorly. Keep encouraging everyone in your family to at least try one new food!
There are more chances to enter below!