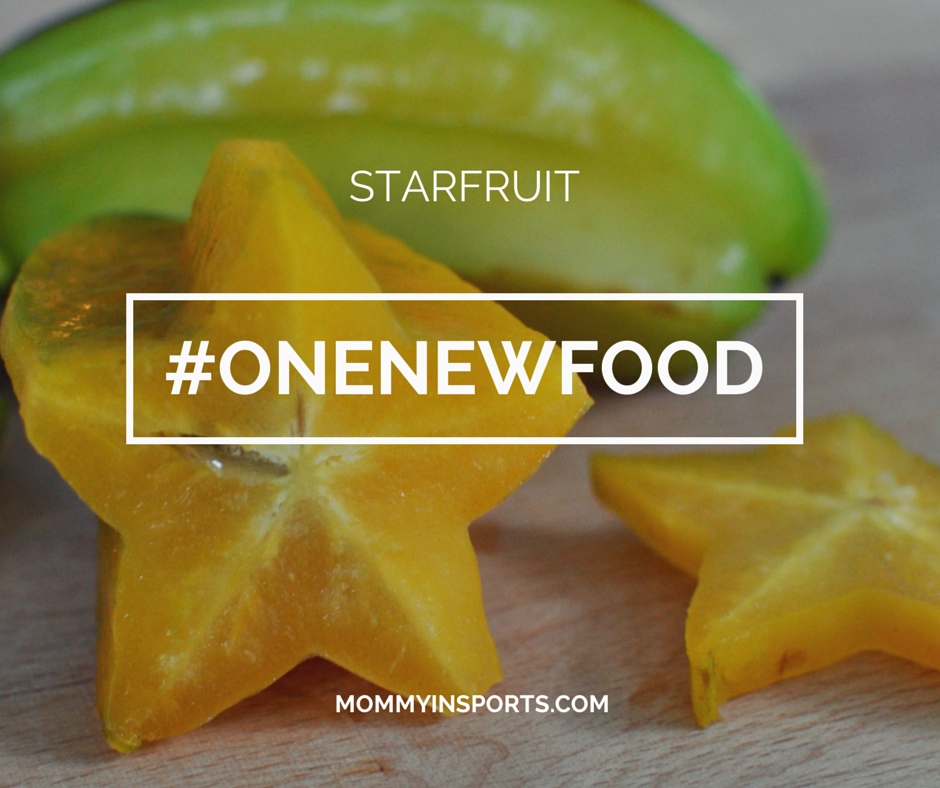 Starfruit is a lovely little tropical fruit that just happens to be in season and on sale down here in South Florida. What a perfect one new food for kids to try right? It's sweet, shaped like a star, and would be great in a fruit salad or on a fruit pizza! Not with our girls…they literally refused to try it for three straight days. But at snack time one afternoon, they finally got with it and tried it.
Our oldest was a little apprehensive of the shape…she thought it looked like a pepper!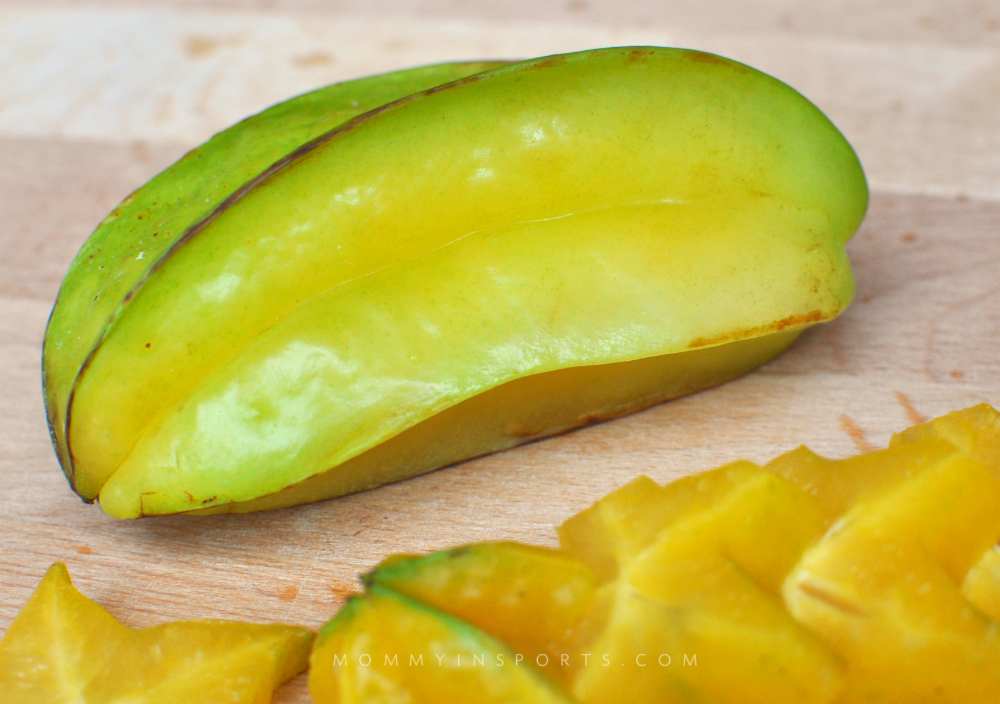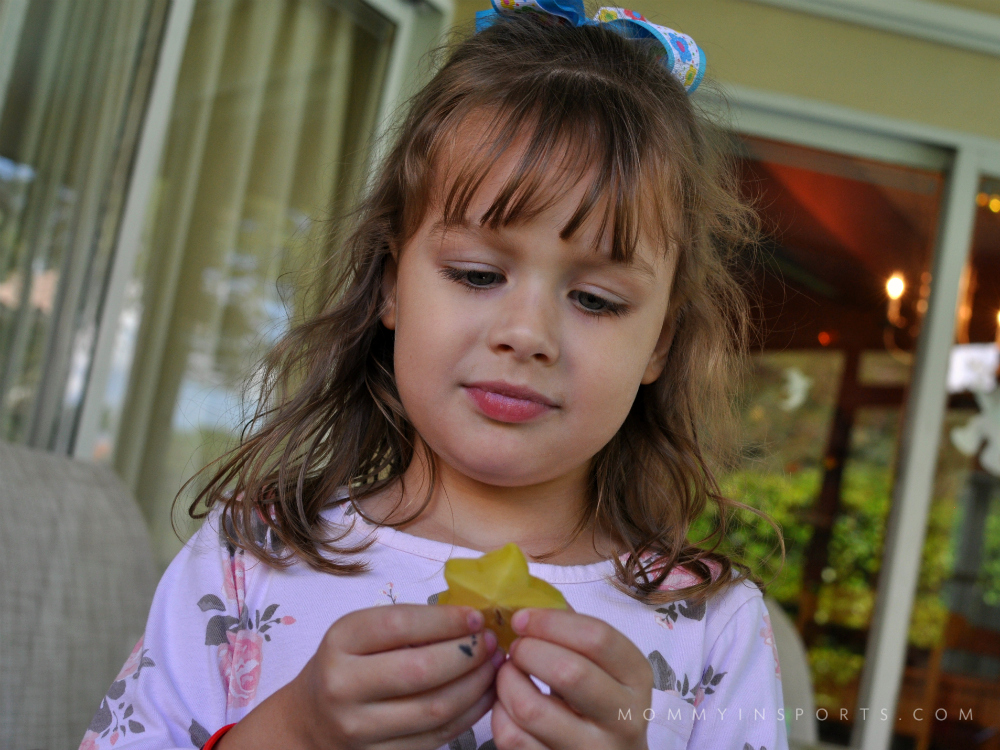 But she loves the camera so willingly ate her entire slice. As did her little sister, but they didn't ask for more.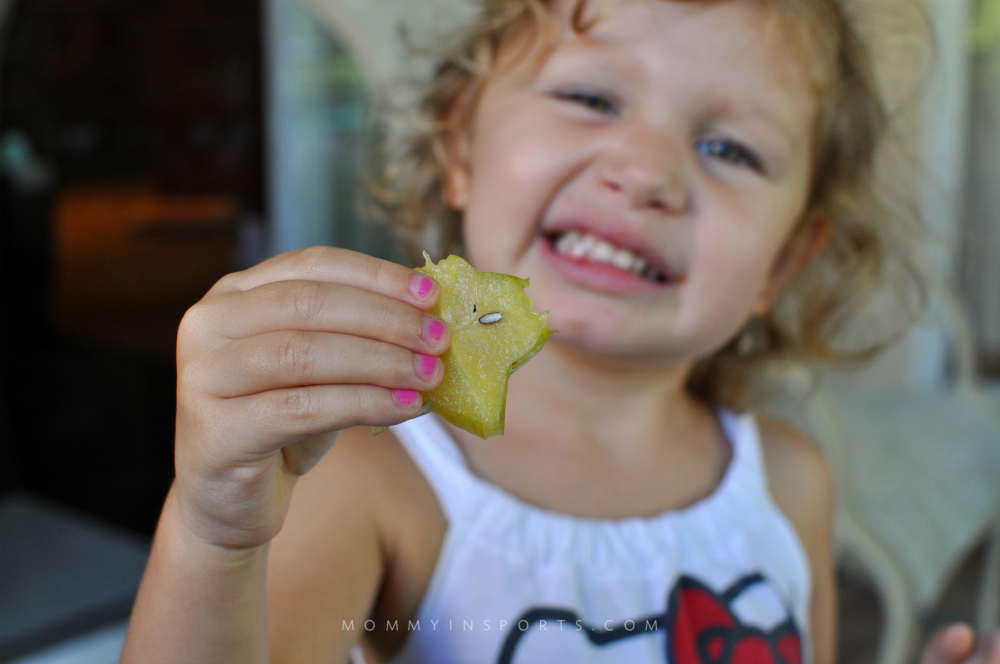 It has become SO much easier to get our girls involved in meal times though. Lila actually asked for zucchini and mashed potatoes this week, and ate them, along with trying steak for dinner. I call this three new foods since she's never warmed up to red meat or zucchini before!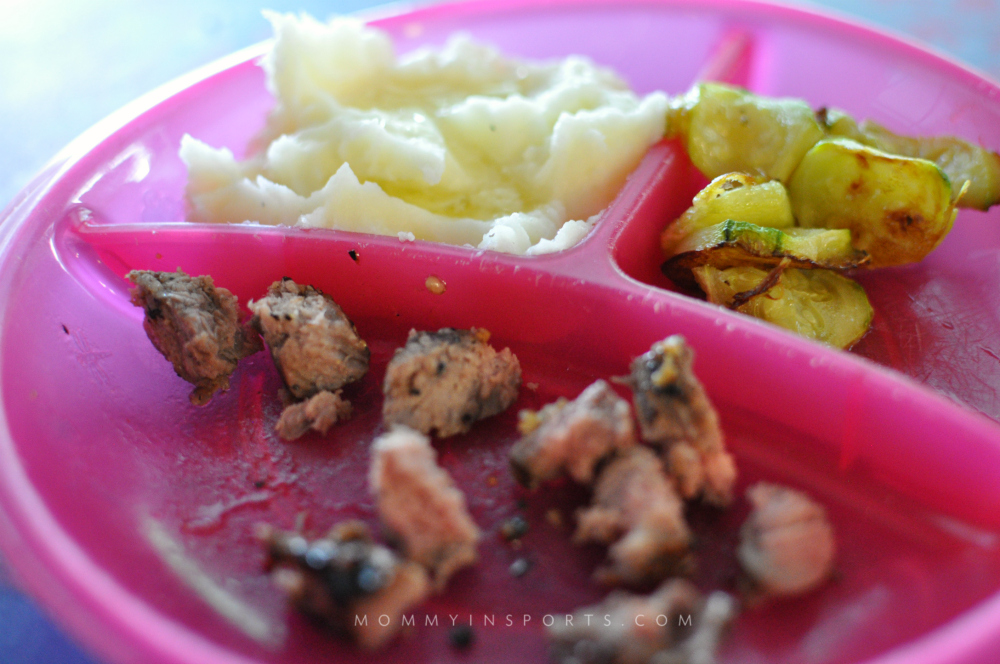 She was also very excited to learn how to peel potatoes and cut the zucchini slices.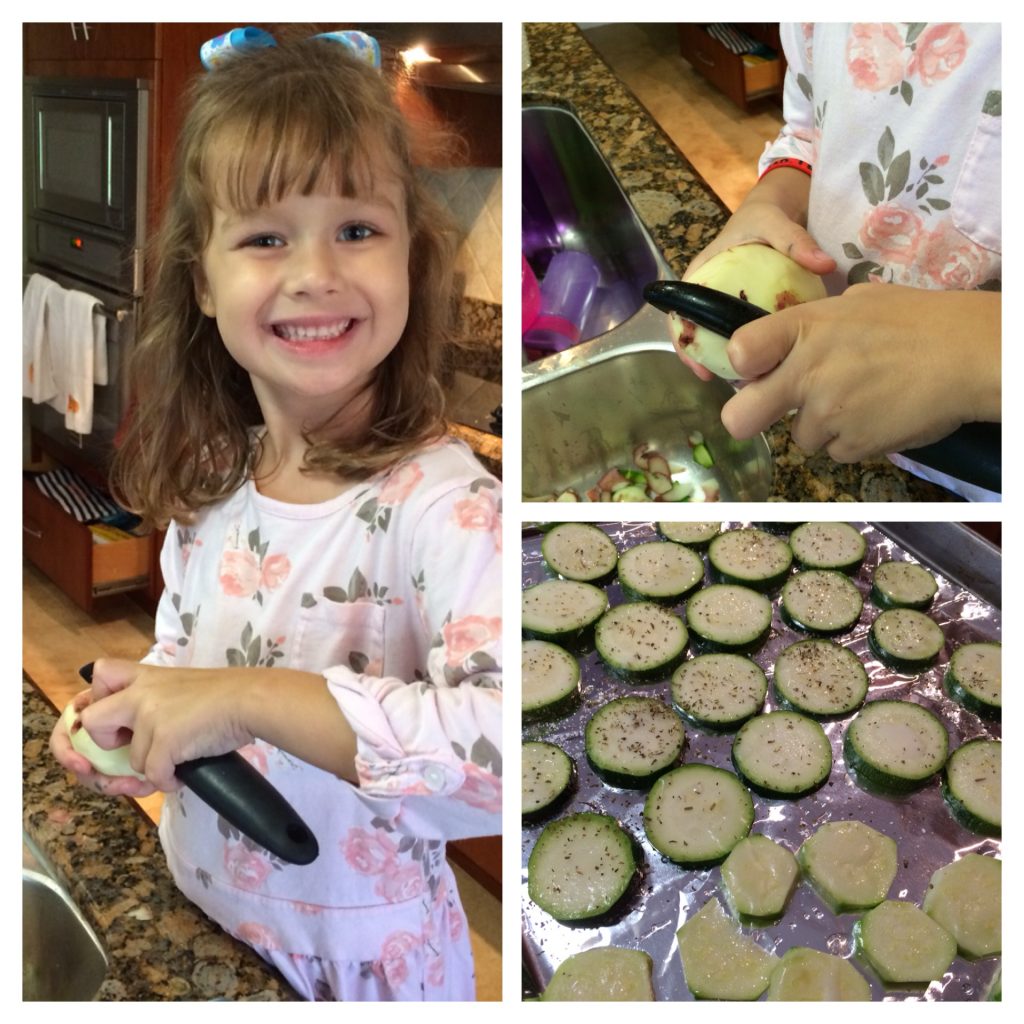 I'd like to say a big thank you to Echo of The Mad Mommy for joining us on this #OneNewFood journey. She participates almost every week, and has inspired me with her #KidsInTheKitchen series. Plus she's another cool chick from Minnesota…as my five year old would say…"twinsies!" Check out what happened when she fed her son soup…oops!
When Lauren and I embarked on this #OneNewFood journey, I had no idea what would happen. Would we stick with it? Would the kids rebel and never eat again? I'm am pleasantly surprised to see some impressive results. This week was the first time I didn't have to dumb down our meals for the kids. They ate what the adults ate…and that is pretty 'thug kitchen' (if you know what I mean!). I became the parent I thought I never would, and fed my kids chicken nuggets for almost 2 years…and now they are getting nutritious whole foods, and aren't afraid to try new things. No matter what happens…I call that a win for everyone!
So are you convinced yet? What further proof do you need?