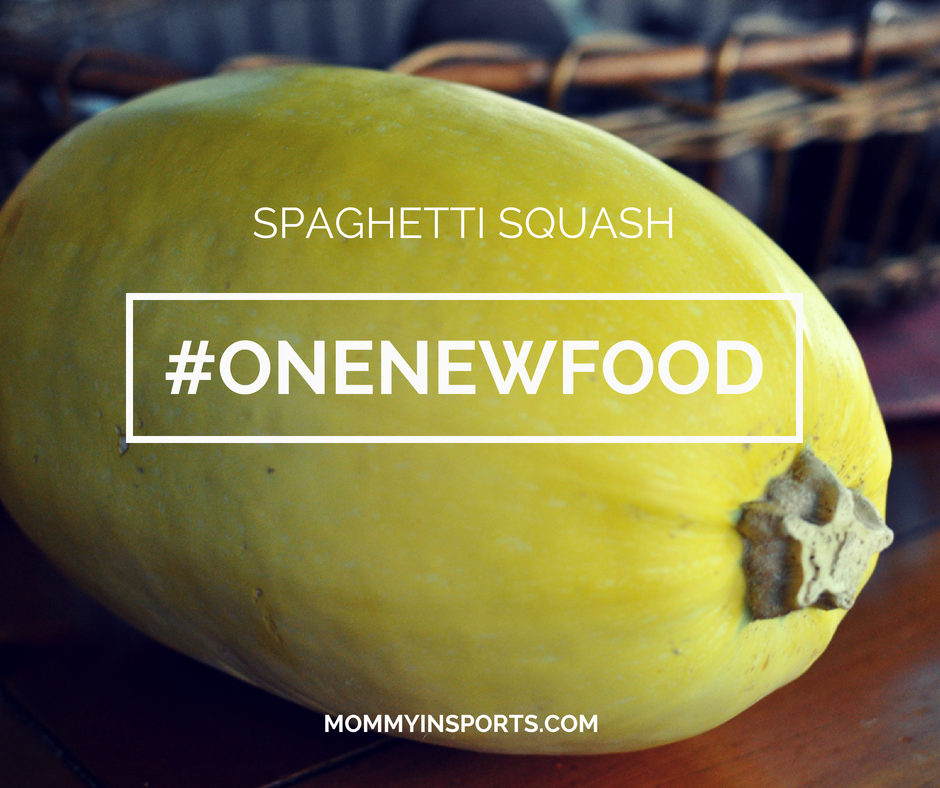 It's been a month since Lauren from Oh Honestly and I started our quest to introduce one new food a week to our kids. We've tried oatmeal for breakfast, snow peas at dinner, and peaches for snacks. We've also been encouraging our friends to join us on this healthy eating journey and have been impressed with all the brave parents who are willing to try.
I had no clue what to serve this week until a trip to Whole Foods when I saw this yummy squash.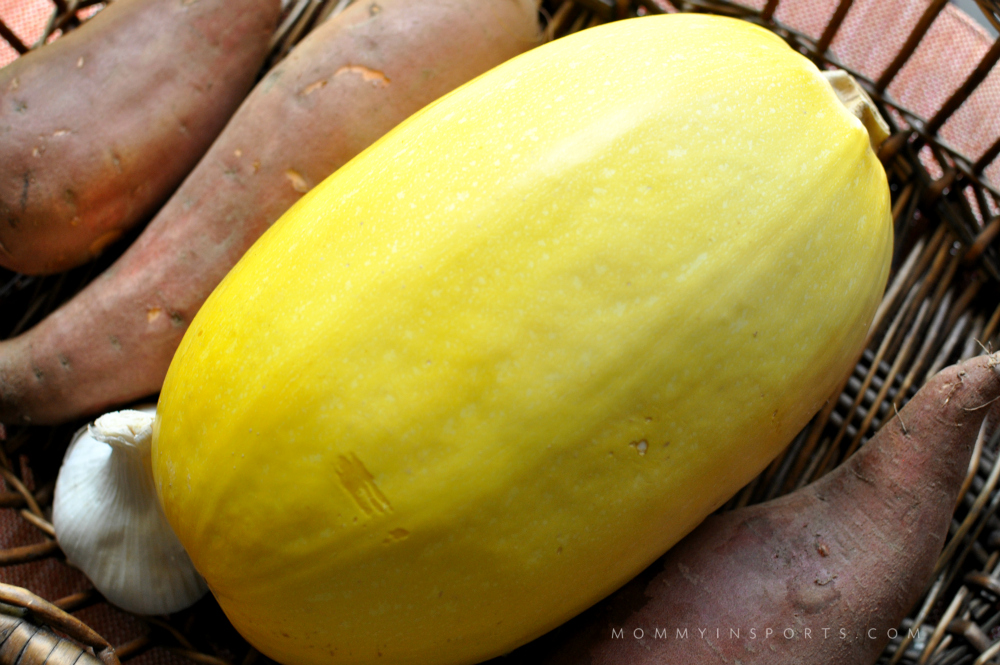 It was like it was glowing, a golden spaghetti squash just waiting to be roasted and devoured! Both of my daughters were excited with the cooking process and loved how it looked just like spaghetti.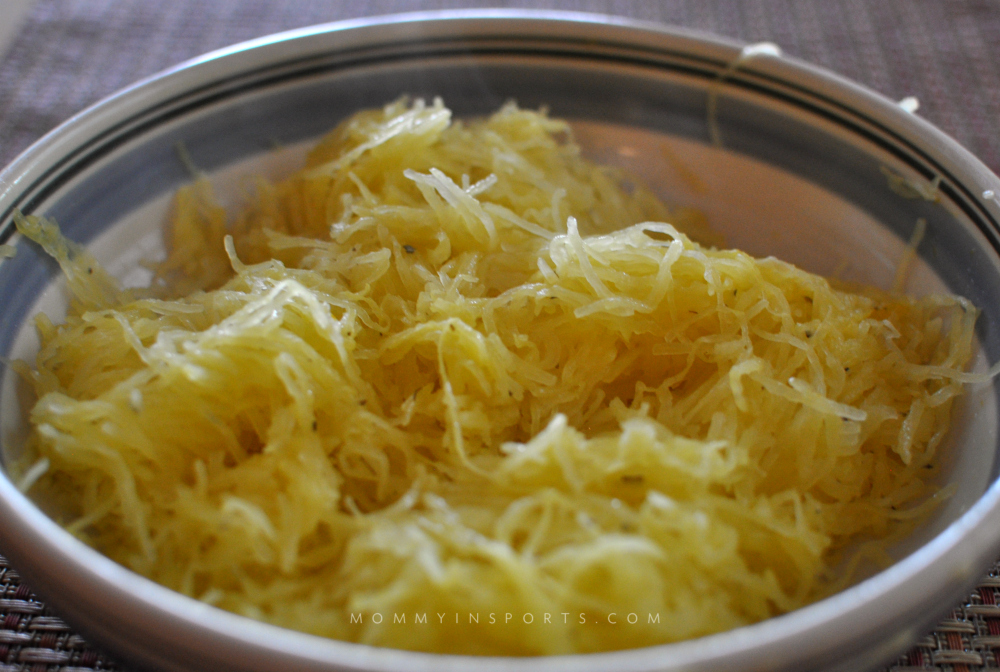 But then the unthinkable…they wouldn't try it. Total stalemate. Not even one little itty bitty teeny tiny bite. Our rule is you have to try it – but you don't have to like it. No go. Our first #OneNewFood fail. I was so frustrated I didn't even want to take pictures of their cute little miserable faces. How do we respond I was asked on twitter? Simple. We give our kids a choice. Two bites is not a lot to ask, so if they choose not to eat their two bites then there is no television after bath. They are frustrated usually, but they get over it when we read books.
Apparently Pretty Wellness had the same idea this week…and had success! Well done and thanks for participating with us each week!

Will you join us and try one new food a week? Come on parents…take back meal times and teach your kids to eat healthier foods…we dare you! Please upload your photos using #OneNewFood for a chance to be featured!
What one new food will you try next week?