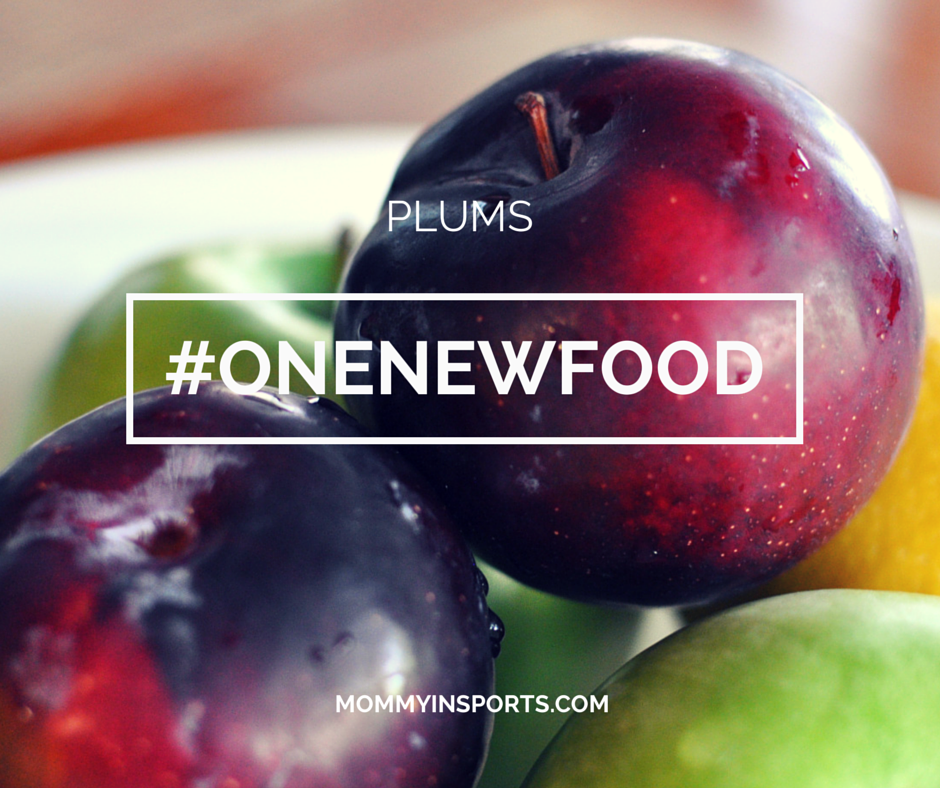 Did anyone see Modern Family this week? I thought it was hilarious that Phil was obsessed with plums on the episode! Guess we were on the same wavelength as the writers because that was our one new food choice of the week! Unfortunately though, our oldest daughter caught the Disney plague…aka stomach bug and couldn't eat for four days, but the littlest Hewitt girl was excited to try it!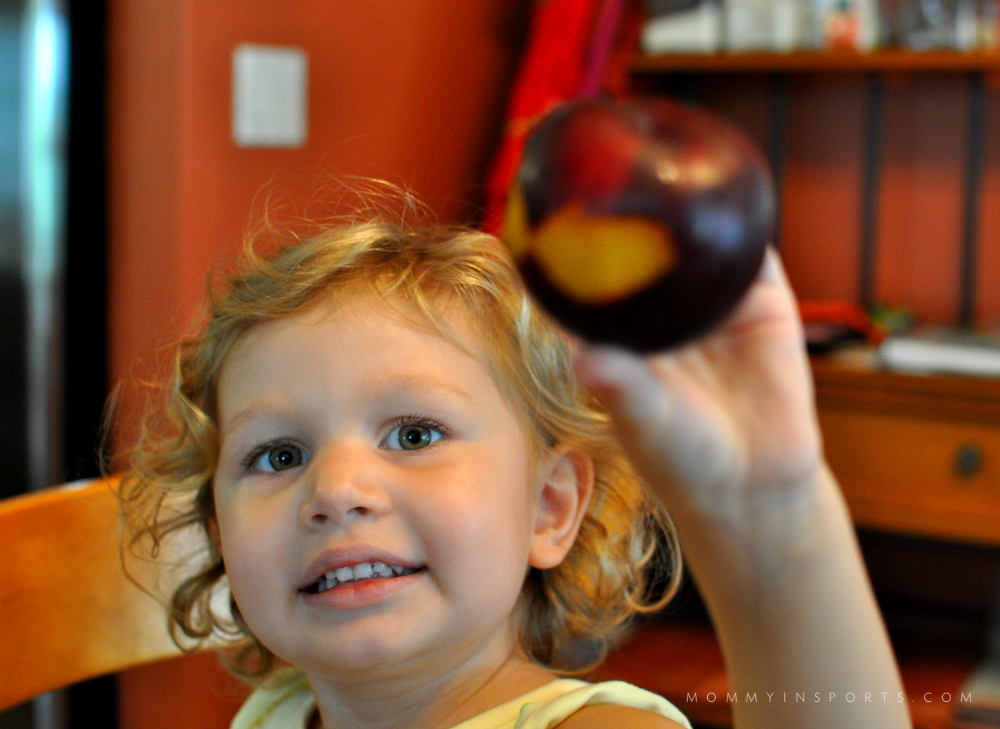 Here's a video of our one new food this week, with a few added tips for getting your kids to be a little more adventurous. We've had great success with games at dinner recently…
IDEAS TO HELP INTRODUCE NEW FOODS
In addition to trivia games or other distractions away from their plates, here are some other ideas to get kids excited about trying new foods!
Have your children help you prepare the meal, they are more likely to try something they were a part of from the beginning!
Try a different cuisine or country, and learn about it's history and culture. You can do Mexican night with tortillas and black beans and rice, or Italian with different pastas and sauces…there are so many choices!
I've heard from several pediatricians and health providers to pick a new color of food each week. For orange you could try different preparations of carrots, sweet potatoes, butternut squash, or even an orange or nectarine.
As with many parenting challenges, the more control and choices you can give your children, the easier you new food journey will be. So when dealing with the pickiest of eaters, it's super important to involve them in all food decisions…even at the store!
Caryn from Pretty Wellness has been awesome in sharing her one new foods, and this week she inspired me by doing this video! Well done Caryn – please check out her blog and story. She is a cancer survivor and shares her journey to healthy living…a true inspiration.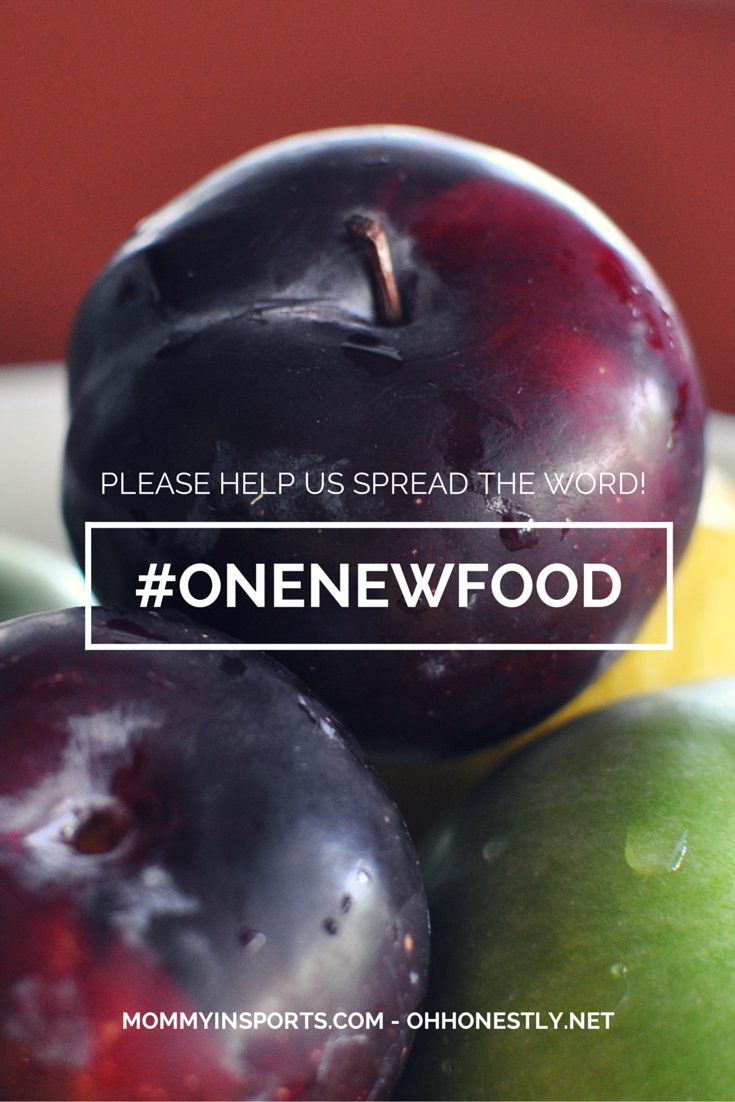 We hope you will join Lauren from Oh Honestly and I, and try #OneNewFood each week. It really is getting easier and we are seeing great results! Lauren's kids tried soup this week, and as you can see mine chowed down the plums! All it takes is baby steps, consistency, and holding each other accountable. Please use #OneNewFood when you upload your pictures to social media. We can't wait to see what you try!