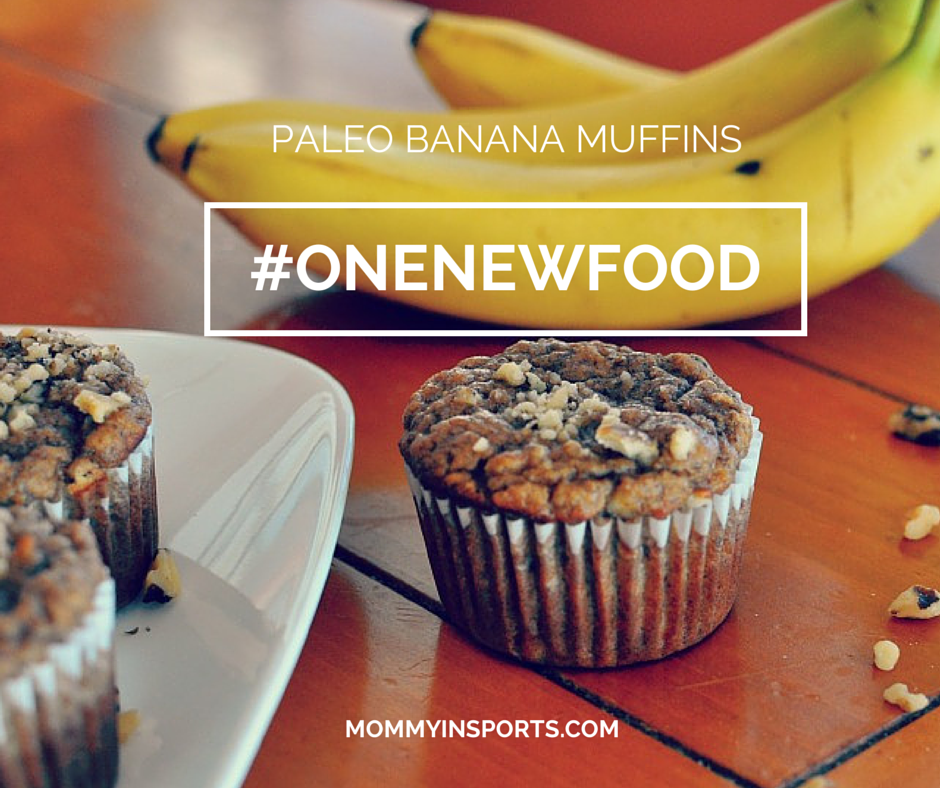 This week was an unintentional one new food. I was about to work out and had some super ripe bananas, so I googled paleo banana muffin recipes. I've been on a wellness journey and started to cut foods out of my diet which cause inflammation in my body. I found this recipe from Paleo Grub….and let me tell you…they were heaven! And they only took five minutes to whip up! I did add a few crushed walnuts in the batter and on top for a little crunch.
It's ironic though because Emylia, who usually loves trying new foods only took one bite and left this yummy breakfast snack on the table for me to finish.
But Lila, the pickiest of eaters, ate two at a time every day, and asked for them in her lunch all week!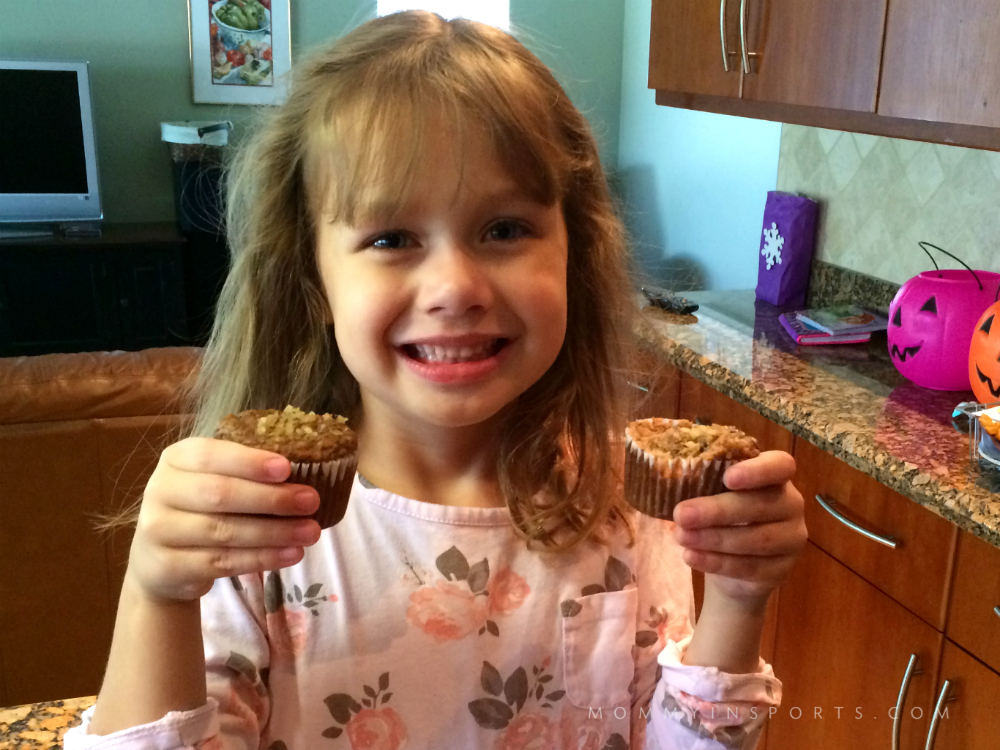 It's amazing because they are made with bananas, almond butter, eggs, and coconut flour…no dairy, wheat or sugar. I'm super impressed that food so pure can still taste so delicious!
ONE NEW FOOD Giveaway Winner
This week Lauren and I added a giveaway element to One New Food. Up for grabs was this amazing wok from Jamie Oliver at Home!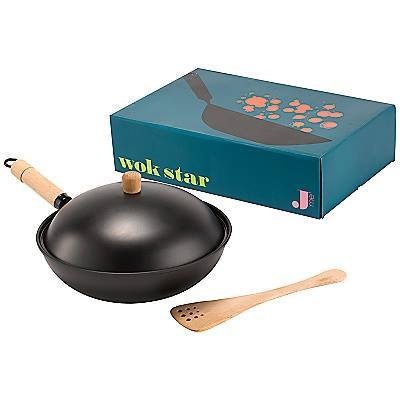 The winner is…
Dawn S. from twitter! Thanks so much for entering and…um…can you send me some cake?!
My first time trying gluten free cake! So good! #onenewfood #winjoah pic.twitter.com/sGZL5uYhXG

— Dawn S (@dsickles87) October 30, 2014
— Dawn S (@dsickles87) October 31, 2014
Told ya you didn't have to be a parent to win! Congrats and a big thanks again to Jamie Oliver at Home for providing this amazing prize you can use to cook up your one new foods! We also want to thank all the participants…don't give up, there will be plenty of other chances to win!
Now It's Your Turn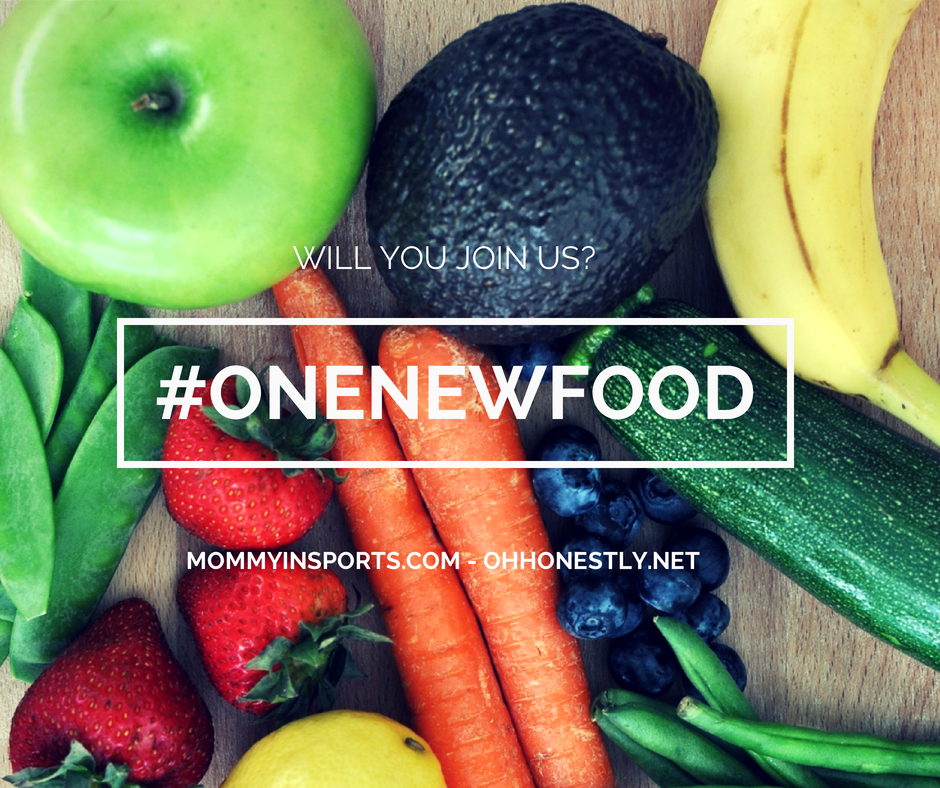 Have you see #onenewfood and thought…."my kids will never eat that!" Or…."I really need to eat healthier….but where do I start?" Here's the thing….the holidays are coming and temptation will be all around you. If you start with just one little new food a week, small things add up to big changes and big results! Consider it and check back next week, because we have another great prize!
what will you try this week?