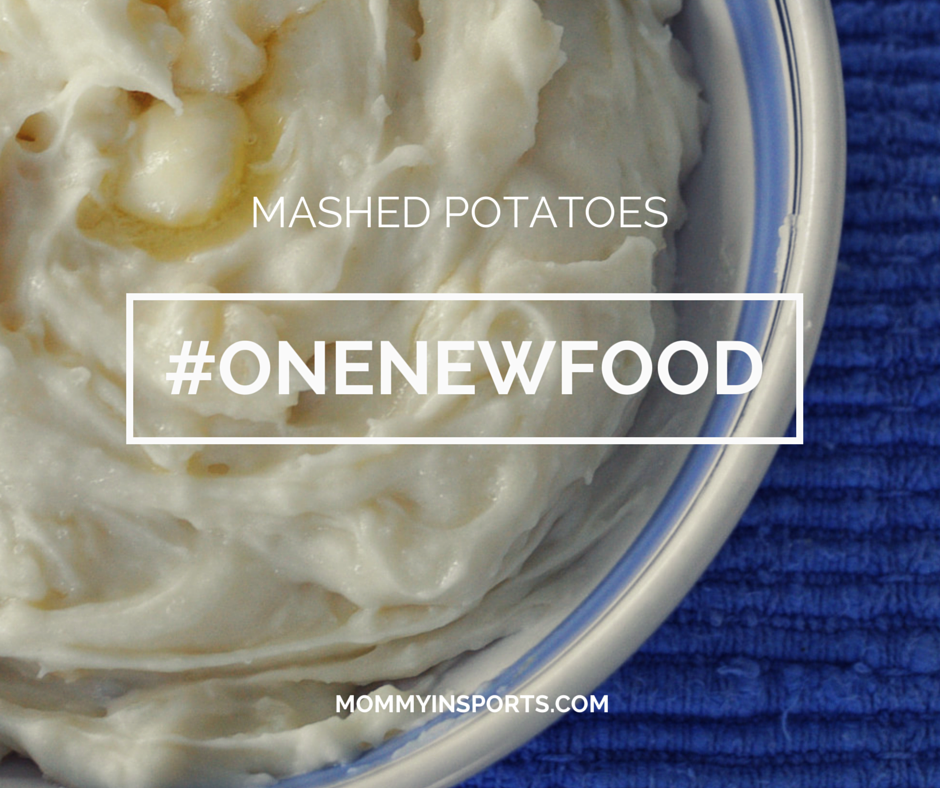 When I imagined One New Food a few months ago, I was super excited. I thought we had cornered the market on how to banish picky eaters from our homes forever! But usually all good ideas have been done before, and that is true in this case. Lauren and I learned this week of Jennifer Tyler, the creator of Crunch a Color. She's authored a book and program called 52 New Foods Challenge, and we love her ideas and recipes. Check her out! It's great to see so many parents introducing their kids to a variety of healthy, new foods.
So this week we chose mashed potatoes. What? You think this was easy? Every time I serve these they won't even touch them! And this week was no different…well at first.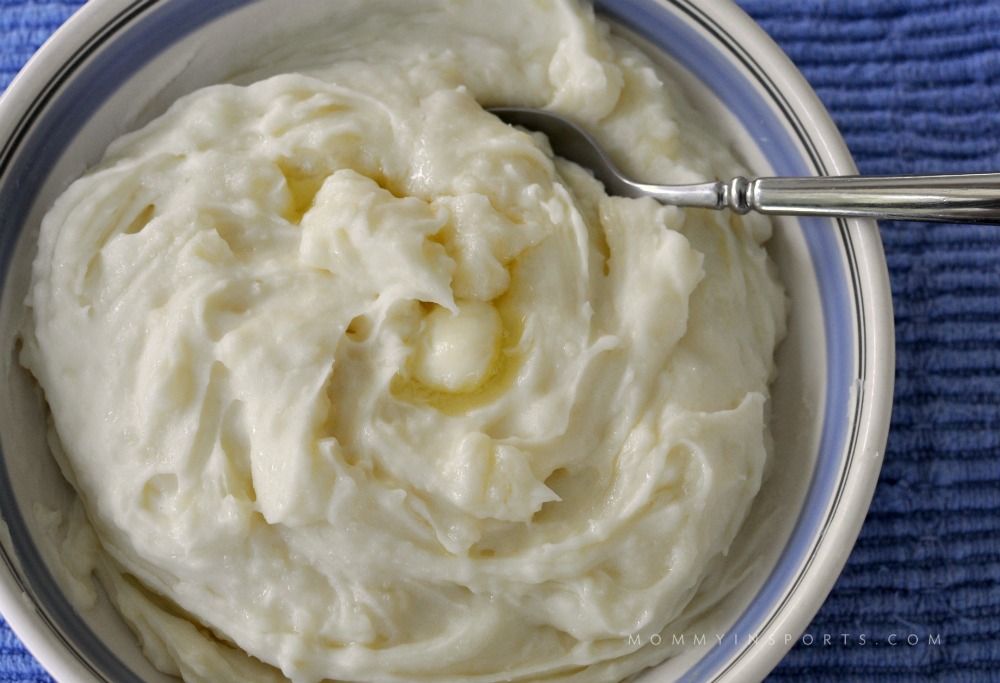 Lila was up first and actually ate 5 bites. She loves the camera by the way…it's a great way to hold them accountable for trying.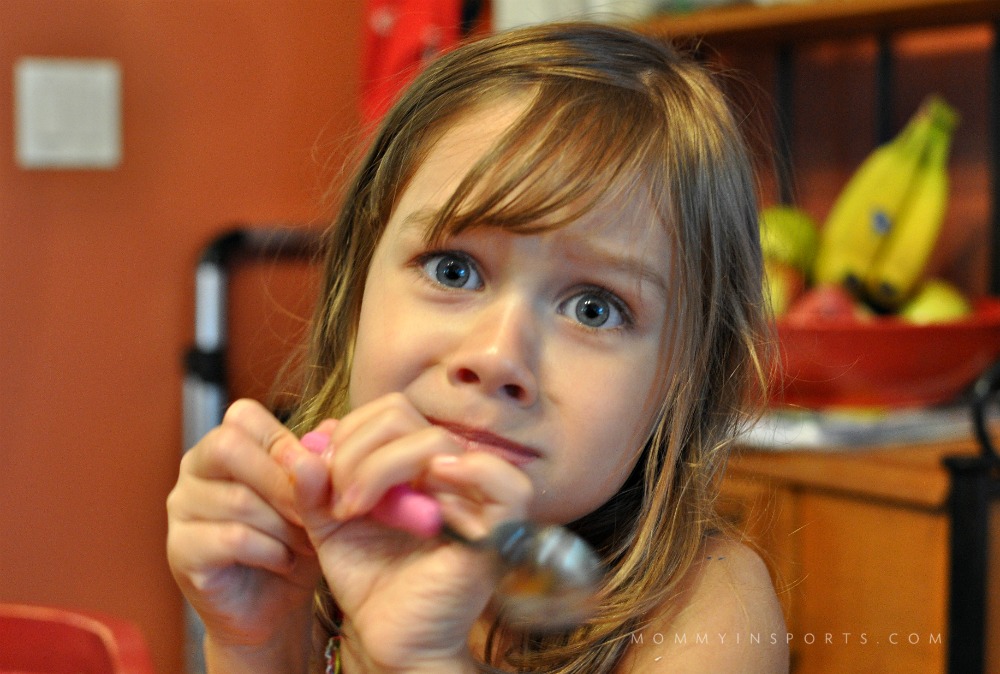 Then it was her little sister's turn…she's a dickens too this one. She put one bite in her mouth and literally started gagging and dry heaving. Are you flipping kidding me? Did you see how much butter and salt I added to those decadent whipped potatoes? She got around trying her second bite by looking cute for the camera. Using the other end of the fork was a clear sign that those potatoes weren't going down!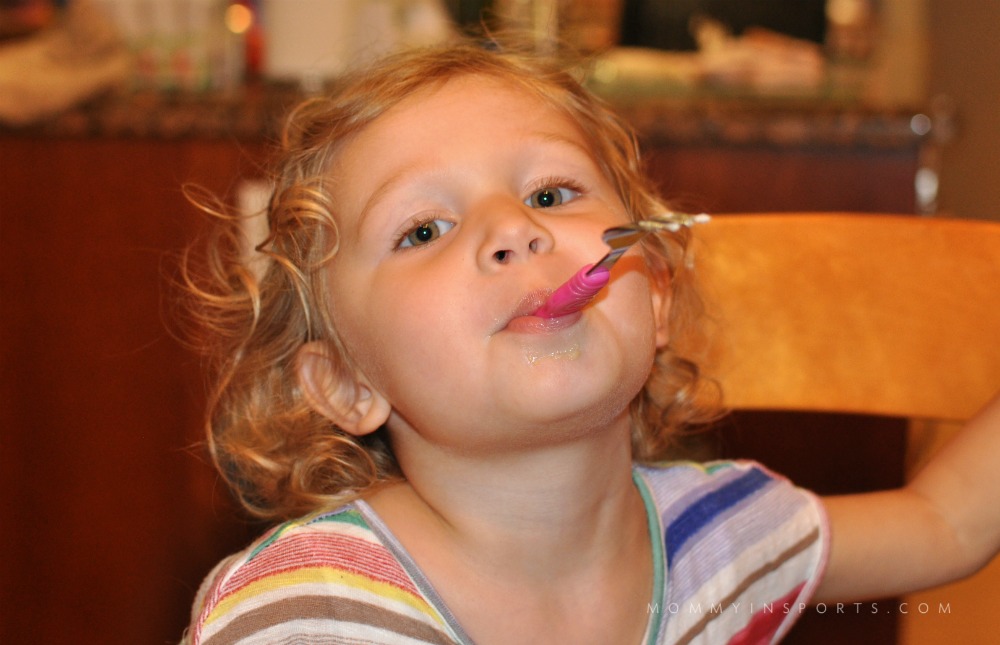 This week I was BLOWN away by a mom who introduced a mutant vegetable I've never even heard of to her kids! Romanesco? I'm scared to try it…Christy Murphy you are amazing!
Since I haven't had too much success with potatoes other than sweet ones smothered in marshmallows, maybe I'll try one of these fun ideas from Pinterest. They love it when I make shapes out of food!
As with any transition, it takes a few weeks to get your kids on board, but the results are worth it! Upload your photos to Twitter, Facebook, or Instagram using #OneNewFood…Good luck!
what will you try this week?