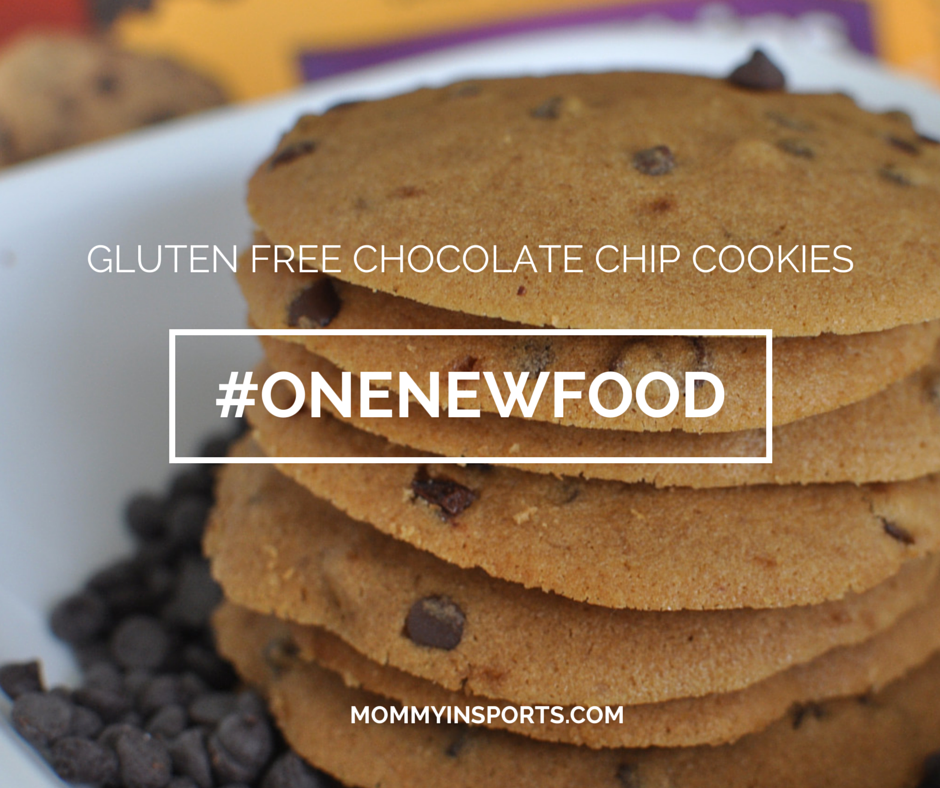 It's kind of ironic since I started the Autoimmune Paleo Protocol, the one food that I'm craving is a dessert I rarely ever eat; chocolate chip cookies. And since my One New Food partner in crime Lauren from Oh Honestly had to go and make them using her #onenewfood last week, I had a hankering that never went away! So what did we make? Gluten Free Chocolate Chip cookies, as grain free and sugar free as possible.
I've already tried the baking mix from Simple Mills, which was a bit gritty and didn't spread out at very well. Plus, most paleo recipes call for almond flour – and I haven't done well with all those allergens in my diet. I really wanted to try to bake Danielle Walker's Against All Grains version as well (they look amazing), but again full of almond flour.
So I asked my food guru, aka Nutritional Practitioner Jennifer from 20 Something Allergies, what she recommends, and she pointed me to this recipe from Love & Lemons, but it needed some modifications for my dietary restrictions.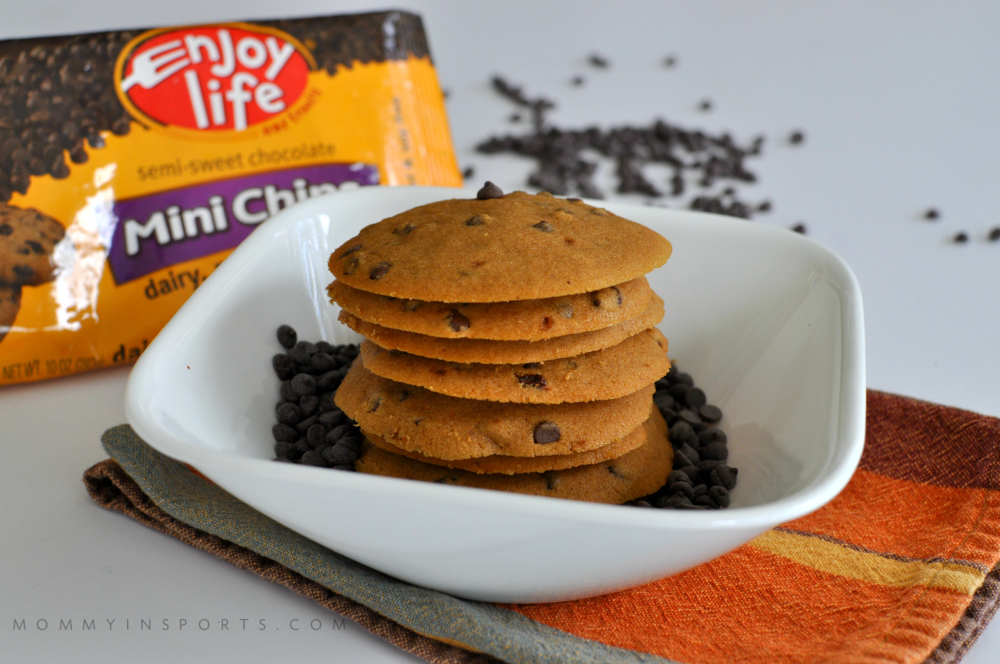 One of the hardest things about baking without wheat is finding the flour substitutions. So Jennifer recommended 1/2 cup of rice flour, 1/4 cup of arrowroot, and 1/4 cup coconut flour. She also says you can sub water for the milk, and the sugars equally with 1/4 cup coconut sugar & 1/4 cup maple syrup. And if you can't have butter, you can sub that with coconut oil too!
I didn't have syrup, so I used honey and almond milk. The cookies were delicious! And they flattened out…which is a bonus. But they were a little thin and chewy. So the second time around I used less liquid (maybe 1/8 cup almond milk & honey) and added a bit more rice flour – like another 2-3 TBSP. I know this sounds kind of like algebraic equation, but that's what baking is; scientific experiments with decadent results! Per Bob's Mill Arrowroot Flour/Starch, you can also substitute egg with 1 Tbsp arrowroot, 1/4 cup water, and 1 TBSP vegetable oil. (I used melted coconut oil).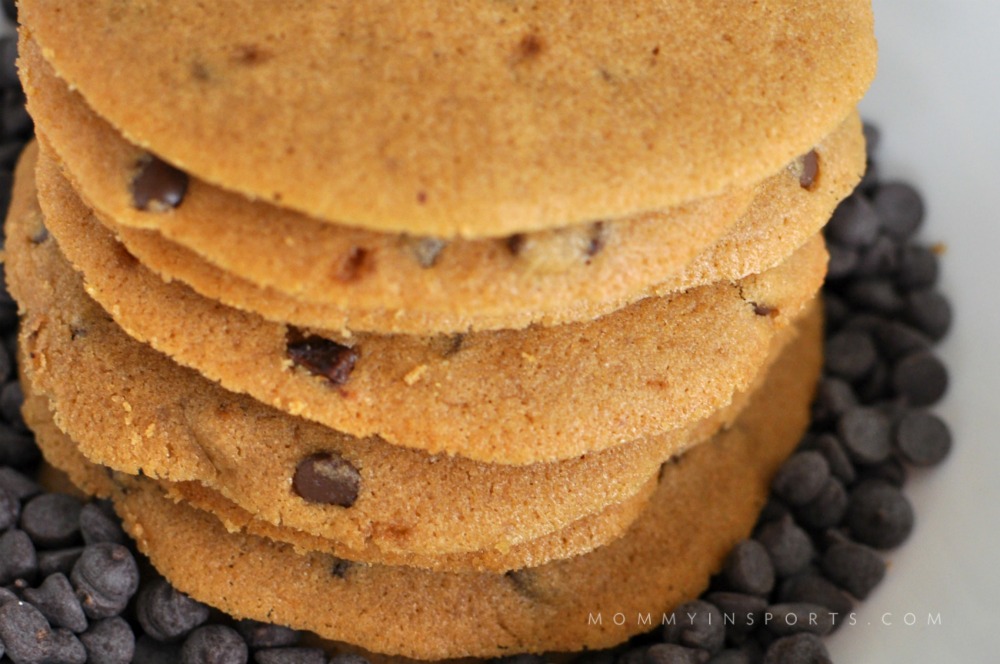 After baking them for 11 minutes, the gluten free chocolate chip cookies were crunchier and denser, and tasted like heaven! Oh, I forgot to mention the best part – Enjoy Life chocolate chips! Lauren told me about Enjoy Life when she was nursing and had allergy restrictions, as they are dairy free, soy free and gluten free…but not taste free! I not only use them in baking muffins and cookies, but throw them in homemade trail mix for the girls too!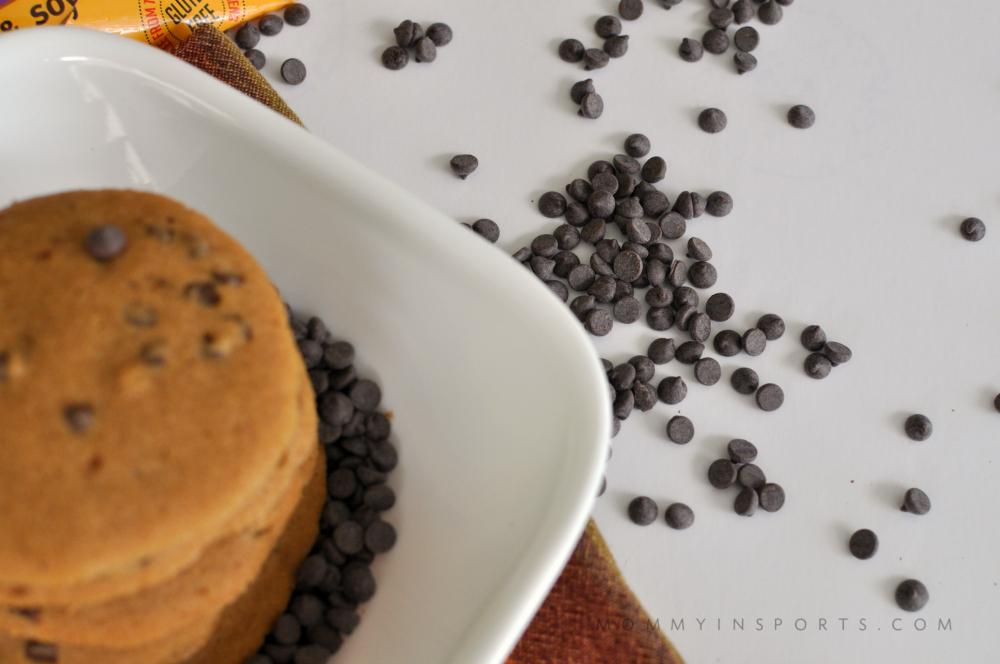 I used about 1/2 cup in this batch, and the recipe yielded 22 cookies. The best part is our girls didn't even notice they were gluten free with no wheat or sugar. They devoured them, and asked for seconds!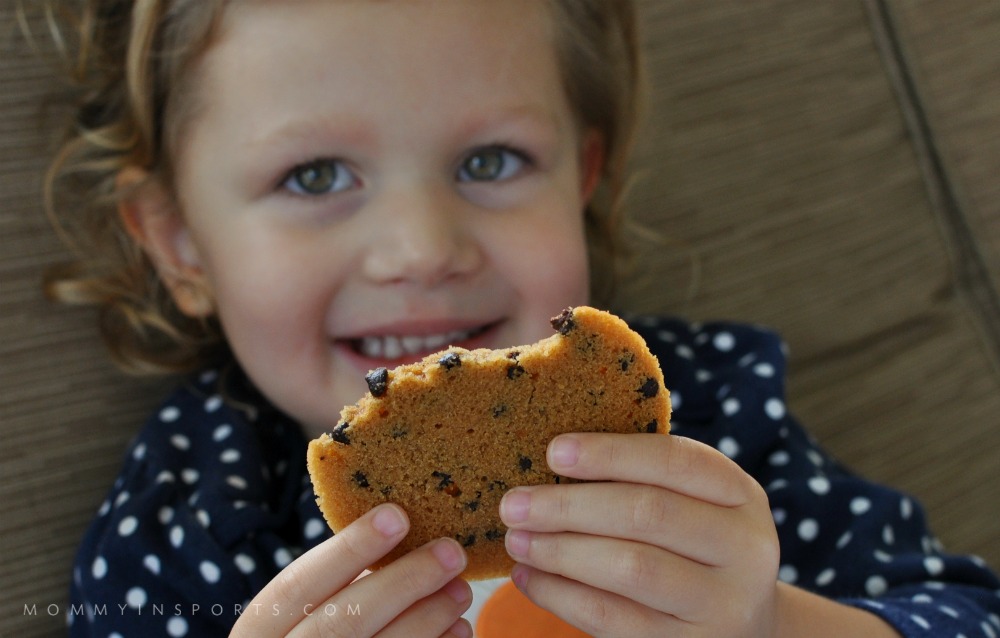 Mouth watering huh? I will continue experimenting with this recipe, and maybe use butter instead of coconut oil next time just to see if there's a different texture or taste. But these I would make again! Thanks to Jennifer for helping me to embrace this healthy lifestyle and new baking options!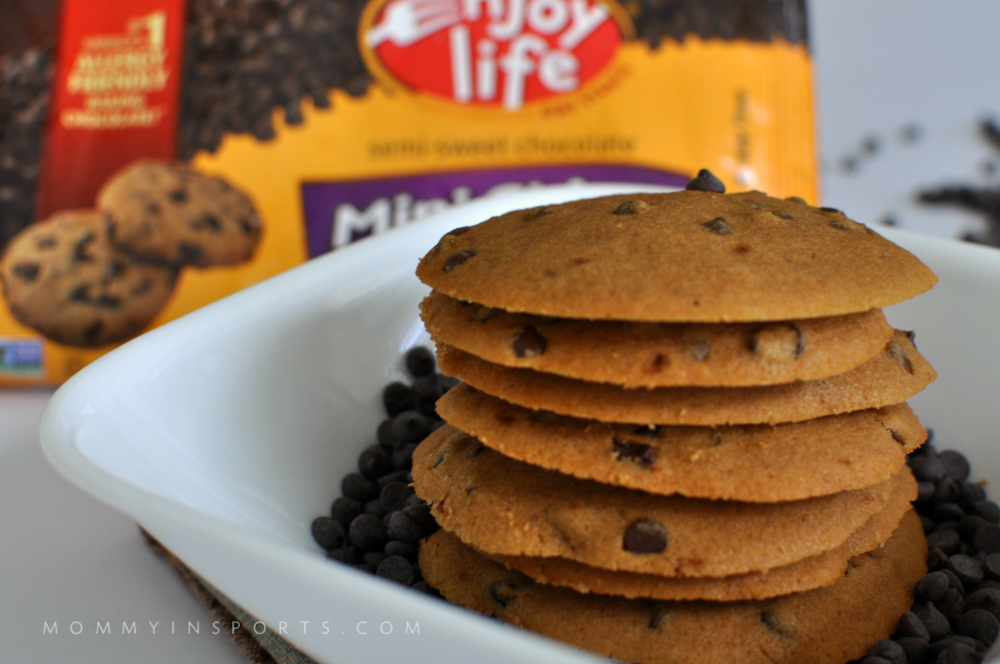 ONE NEW FOOD GIVEAWAY

Would you like to win this amazing basket of goodies from Enjoy Life? It would be a wonderful treat for the holidays! Enjoy Life is graciously giving away a basket similiar to this valued between $50-$75 to one lucky winner! All you have to do is take a picture of you or your family trying one healthier new food option and upload it to social media. Don't forget #onenewfood, and then there are more options to win the in the Rafflecopter contest below.
Remember – we are checking to see if you actually upload the picture, so be nice not naughty and play fair! It helps if you tag us in your posts too! Thanks to all the amazing One New Food participants this week…we are so inspired by you!
now start baking and try that one new food!