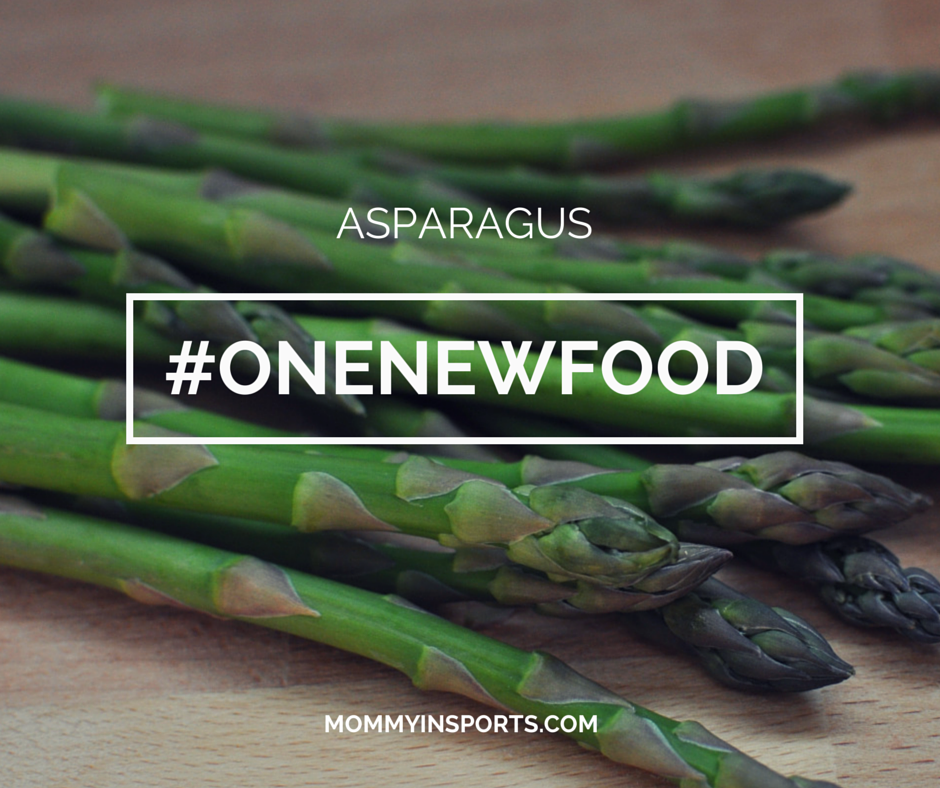 One New Food has actually been a hit in our house. Lila loves going shopping and picked out cotton candy grapes at the store (who wouldn't eat those?!), and this week we even went into uncharted territory and tried the biggest baddest veg of all…asparagus! I never liked it as a child, but it's one of my husband's favorites. And I wanted them to get used to seeing more diverse shapes and colors, so we decided to try little trees!
I also added some roasted potatoes…with the skins. Delicious right? Dum dum dum dum.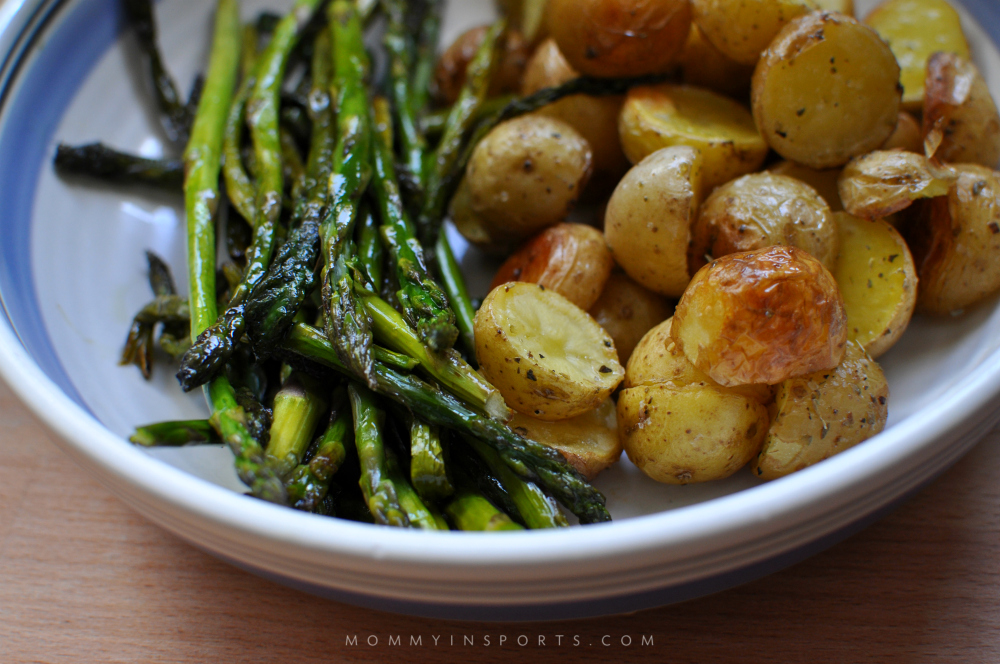 I was surprised that they picked up the asparagus ate it right away! I think they thought they were like green beans at first.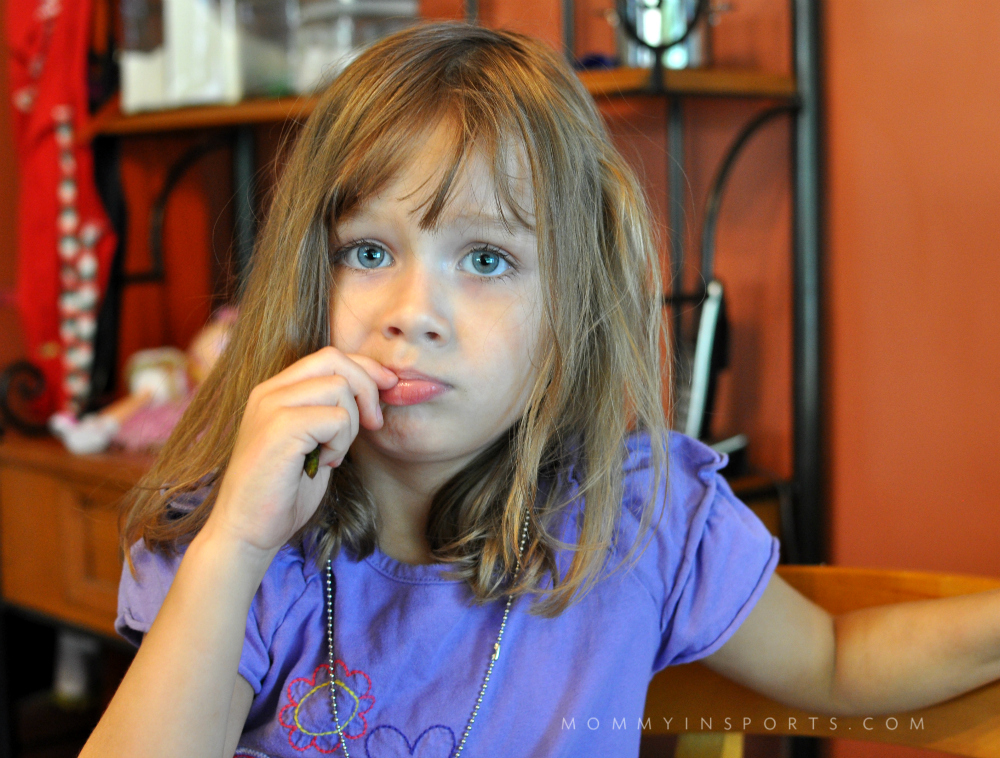 Look at that face! She actually ate more than her two bites…until her dad told her that if she ate more her pee would smell funny later. Thanks honey.
The little one only tried one bite…but she played with her little trees and pretended for the picture! Lila also ate her potatoes minus the skins, which is a major win. After last week's spaghetti squash debacle I was quite happy with the result! And am now looking to expand to new proteins and grains. Quinoa anyone? Here are a few more ideas and recipes to introduce asparagus to your little ones.
Italian Asparagus Sticks anyone?
Or Asparagus Pizza might do the trick!
I've even seen it bacon wrapped, but quite honestly a little olive oil, sea salt, and roast at 400 degrees for 15 minutes, and you have a wonderful side dish.
This week I'm featuring one of my favorite bloggers, Echo of The Mad Mommy. Loved this tweet! And thanks for sharing your #OneNewFood each week!
Egg salad & homemade potato chips. #OneNewFood ×2 Apparently, egg salad is a toxic substance. http://t.co/41JhLgMf0Z pic.twitter.com/iuLW6234u1

— Echo (@IrkedMommy) September 11, 2014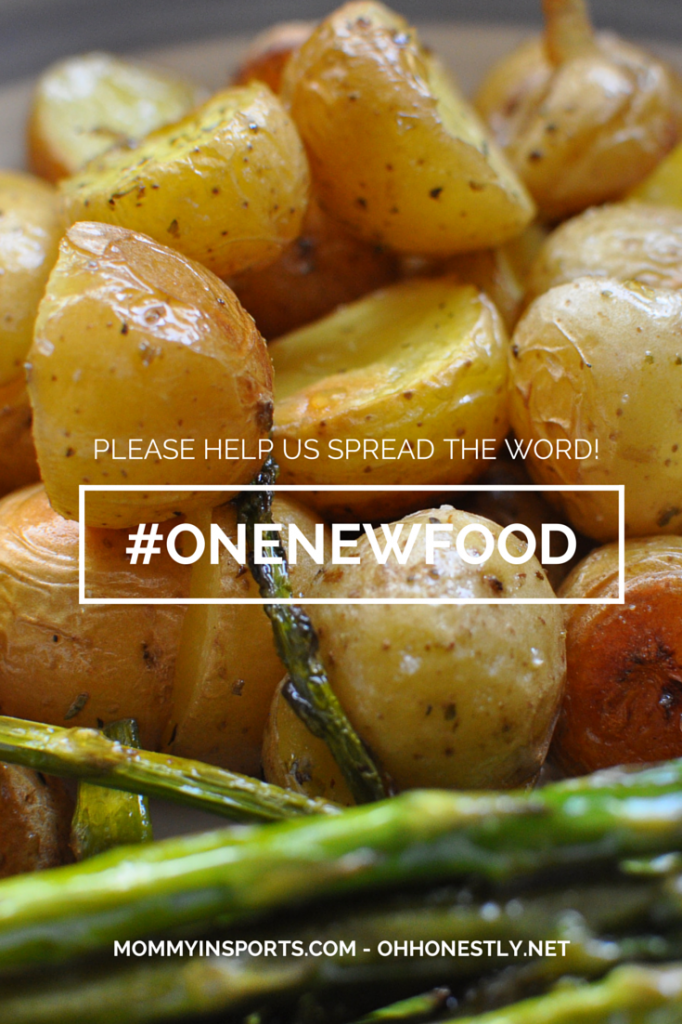 Will you join Lauren and I on our #OneNewFood journey? What new foods would you like your kids to eat but you're just too tired of the battle? Let us help you get there!