I woke up in a funk, knowing today was quite possibly Dwyane Wade's last game that he will ever play in Miami. My eyes welled up with tears and I felt an ache in my chest as I realized just what he meant to this city and to me personally.
When people ask me if I know him, and what is he like? I usually give my standard answer, "He's just an ordinary guy with extraordinary talent." But in Dwyane's case, that isn't even close to being true.
When I first met Dwyane it was his 2nd season in the league, and I had just been hired to produce a new show called Inside the HEAT. Dwyane was my first sit-down interview and he was nothing but gracious. Later that week he invited us into his home where we interviewed his family. We shot amazing footage of a two-year-old Zaire dunking on a Little Tykes hoop out back. I was struck at how normal he was, having rotisserie chicken from Publix and canned buttermilk biscuits for dinner. He had yet to win a championship yet or hire a private chef who made him deep fried red velvet Oreos, but all of that and more was coming.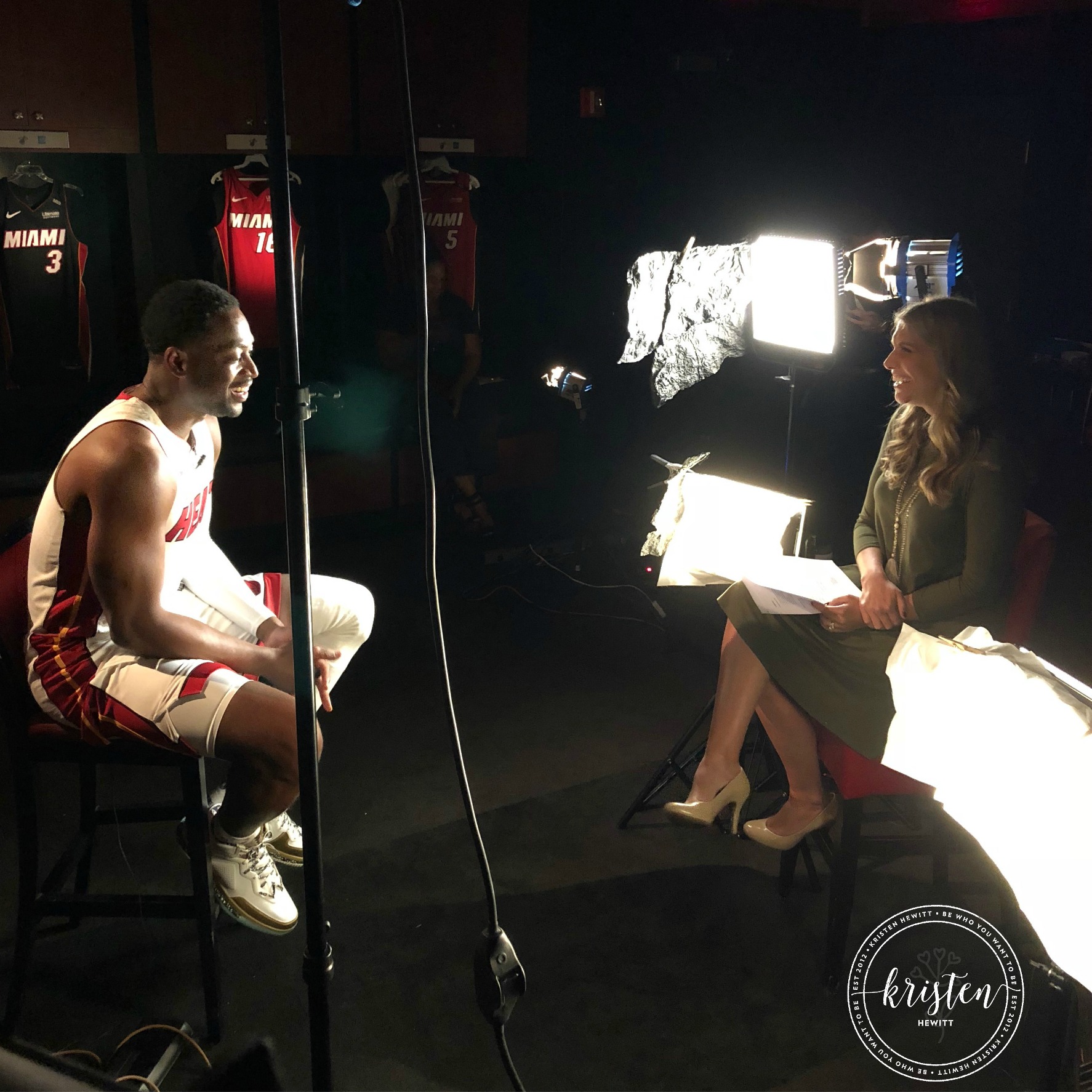 Dwyane Wade and his mission was always the cliched #biggerthanbasketball. He never forgot his Chicago roots and was always driven to use his success for the greater good of humanity. His book "A Father First" moved me, and what I loved about him is how honest he always was in interviews. He wasn't afraid to be candid and leave it all on the editing room floor – exactly how he played.
As I scrolled through Twitter this morning and started reading the tributes to him, and how Dwyane had changed so many lives I was emotional. He gave a city hope. An additional sideline position was created for me (and others) because of him. I was able to stand, celebrate, and conduct interviews in three championship lockerrooms largely because of him. A dream come true!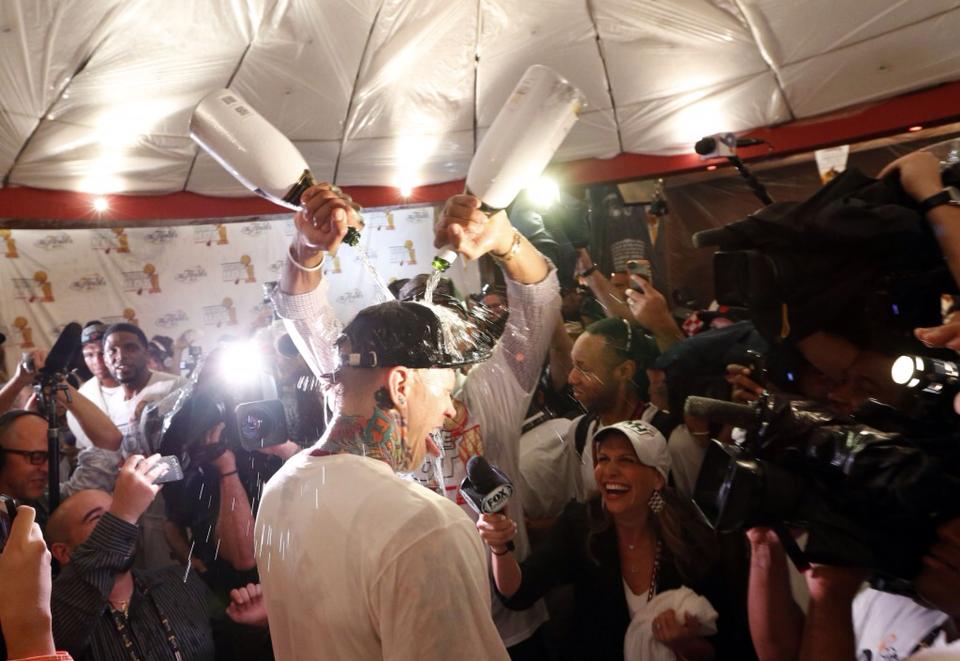 My kids adore him and one of them did her Black History Month project on him, not because of the basketball player he is but because of his work in the community. And I almost posted how grateful I was to have been able to cover him and witness his incredible career, and thank him.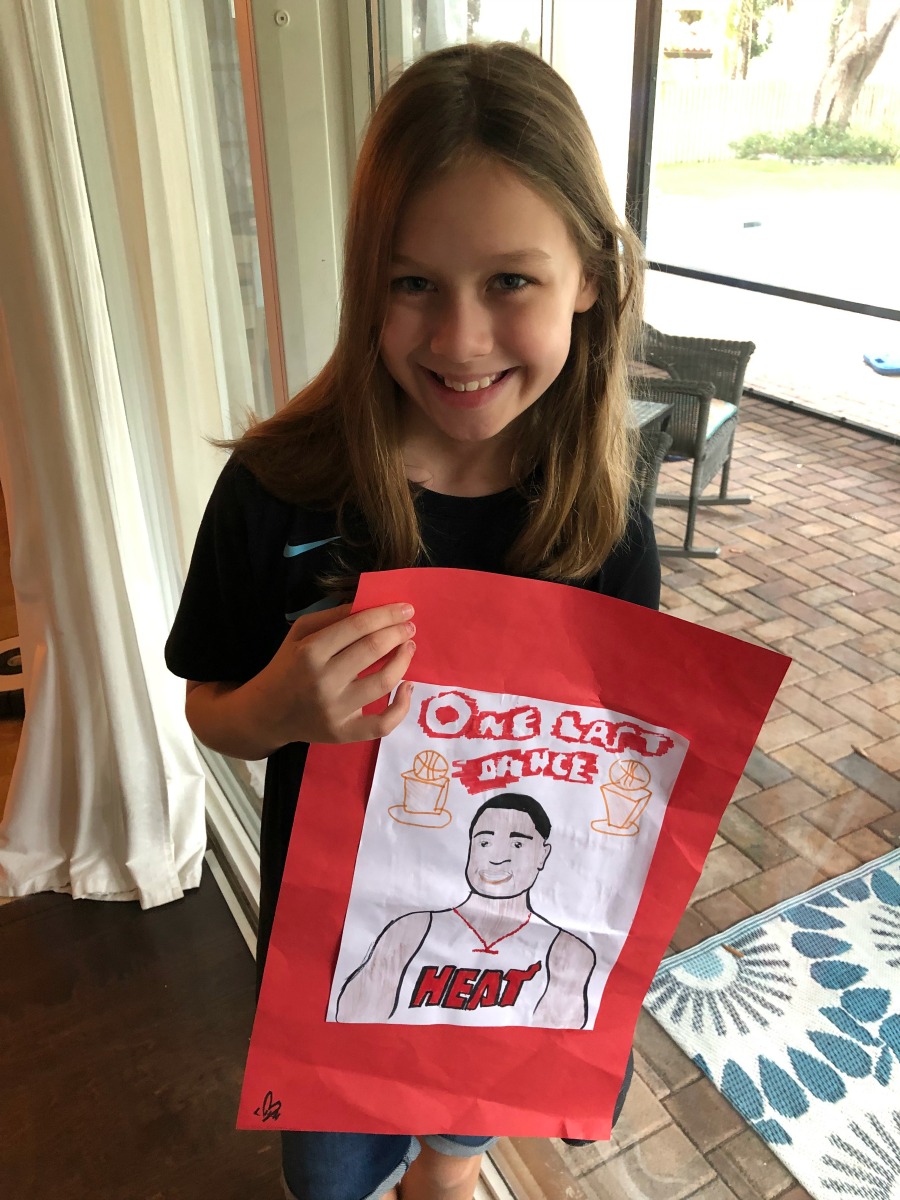 But this isn't about me, it's about him and his legacy. And I immediately thought about how he must be feeling. This new dad, husband, son, uncle, brother and friend. Sure he's an NBA superstar, with tons of accolades and Olympic medals that can be strung as titles after his name.
But he's also just a man. Leaving the game he loves. And tonight will be the last time he gets to the hear the home crowd chant his name. The last time he gets to compete on the court he's called home for so many years. The last time he gets to address the crowd that adores him.
One last dance.
If my chest is aching and tears are spilling over as I type this, I can't even imagine what he's feeling today. Grateful. Humbled. Sad. Excited. All of the above? Or maybe none of the above.
I remember feeling this way in 2013 as I watched the Big 3 and cast celebrate on the court and the HEAT receiving their third Larry O'Brien trophy. Sure I was happy – I mean another title?! This was an incredible dynasty brewing! But I remember thinking to myself, "Soak this up Kristen, this could be the last time you see this team play together. The last time they win a title." And I felt a little forlorn knowing that winning couldn't last forever.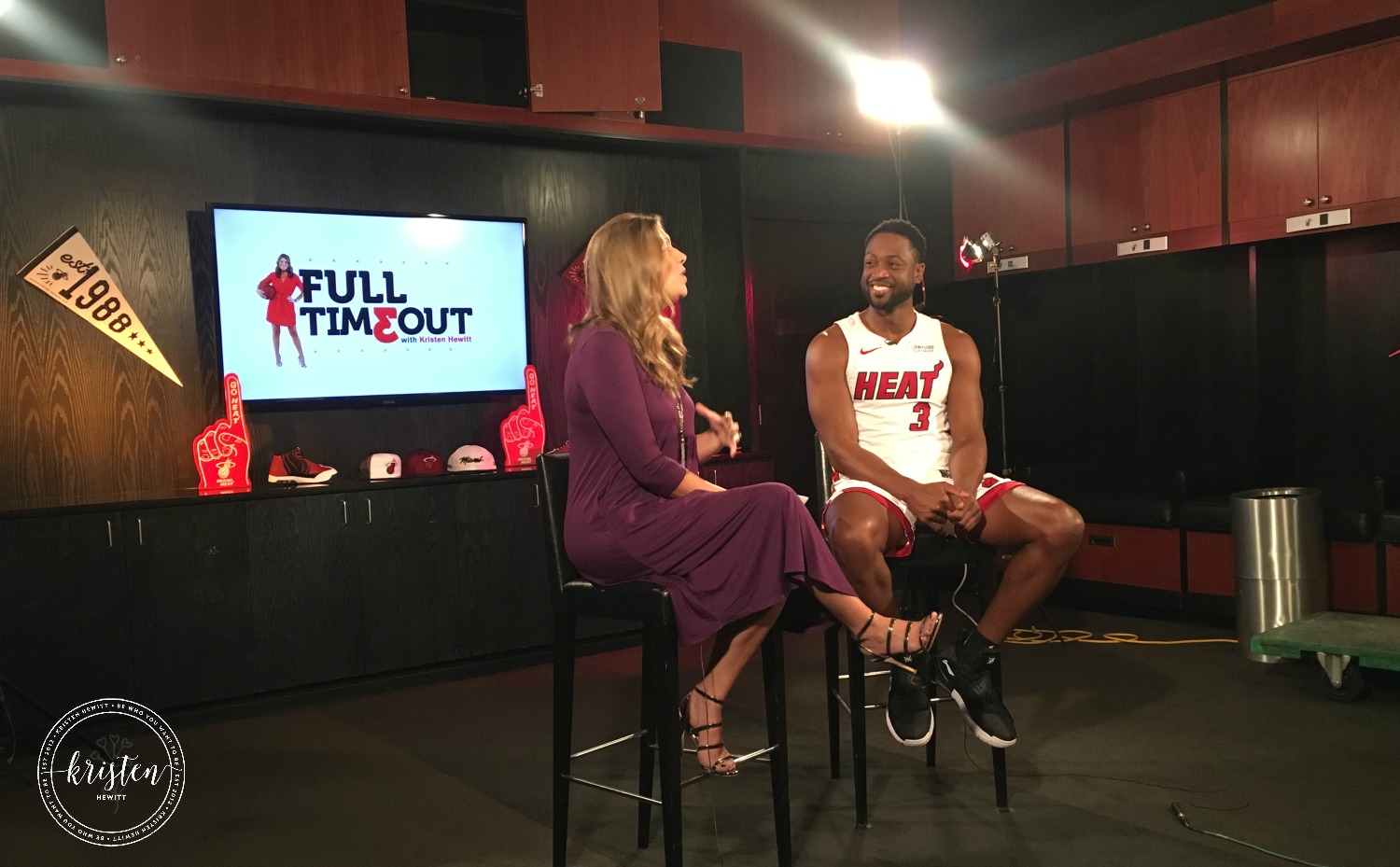 And that's how we all feel today. Knowing that the season is on the line and this is the end of the road for an amazing athlete but an equally if not more impressive perfectly imperfect man.
Who loved basketball, but loves his life and family more. And decided to leave on his terms.
Enjoy this last dance Dwyane. We will all be there cheering you on through every single step tonight. And when it's over there will be a hole in our city and our hearts, but so many of us will never forget you.
What an unbelievable accomplishment to have touched so many lives and won the hearts of so many human beings. And to think, the best is yet to come.