It's safe to say, I like jewelry. I usually only wear simple pieces, but I love to find new designers and trendy pieces. The problem is, with two little girls shopping for jewelry for myself is impossible. They usually tangle up all the necklaces on the rack, then drop a few pieces on the floor, and always want to try everything on! Yes it's entertaining, but not very productive!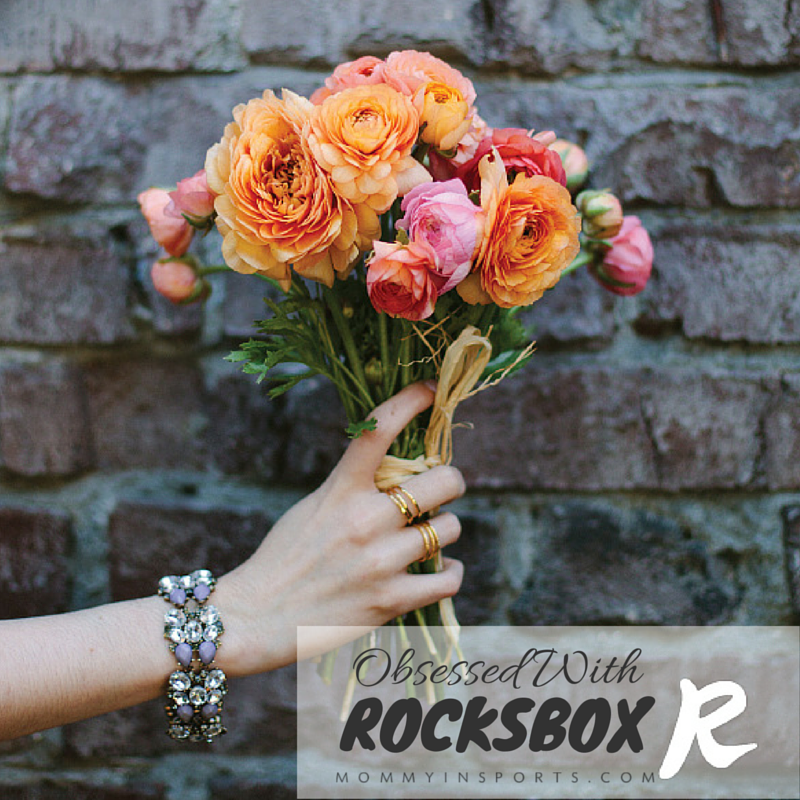 That's why I was so excited when the subscription company Rocksbox contacted me! I've heard of subscription boxes but never tried one, and now I totally get why they can become addicting! Rocksbox is super simple: it asks you to become a Shine Insider and you take a survey. Then you shop the website and put items in your wish list! I mean a girl can dream right?!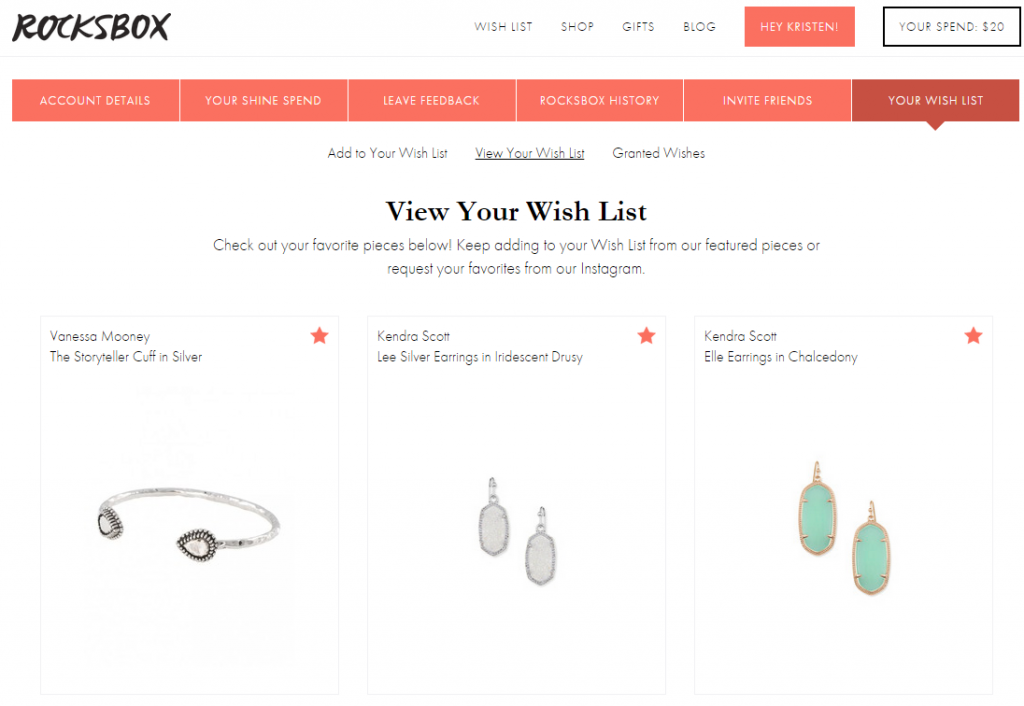 In a few days you receive a box full of sparkly goodies. Fun huh?! It's like Christmas morning in your mailbox! The best part is the pieces are on loan, so you can wear them as much as you want, try them out, and keep what you want. Then if you don't buy something you just send it back. Shipping is on them!
Here's my first box of loot…I mean jewelry!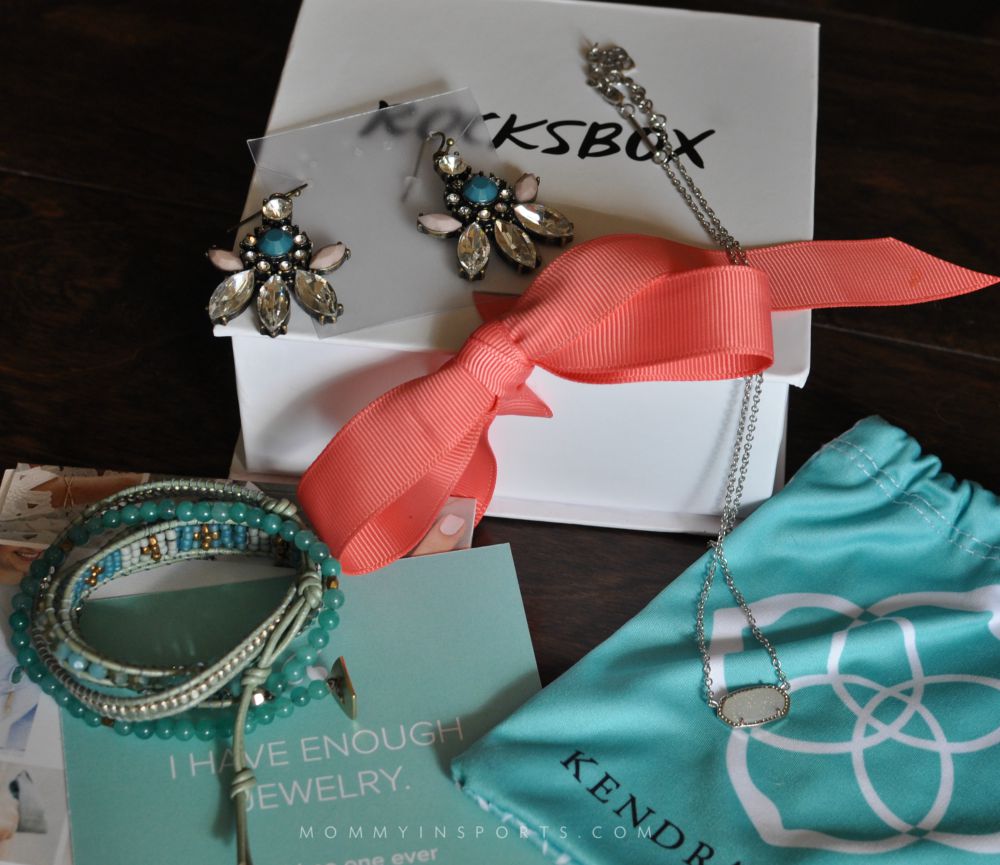 It comes gift wrapped in a cute box with three pieces! I loved the wrap bracelet and the cute little quote. I mean who has enough jewelry?!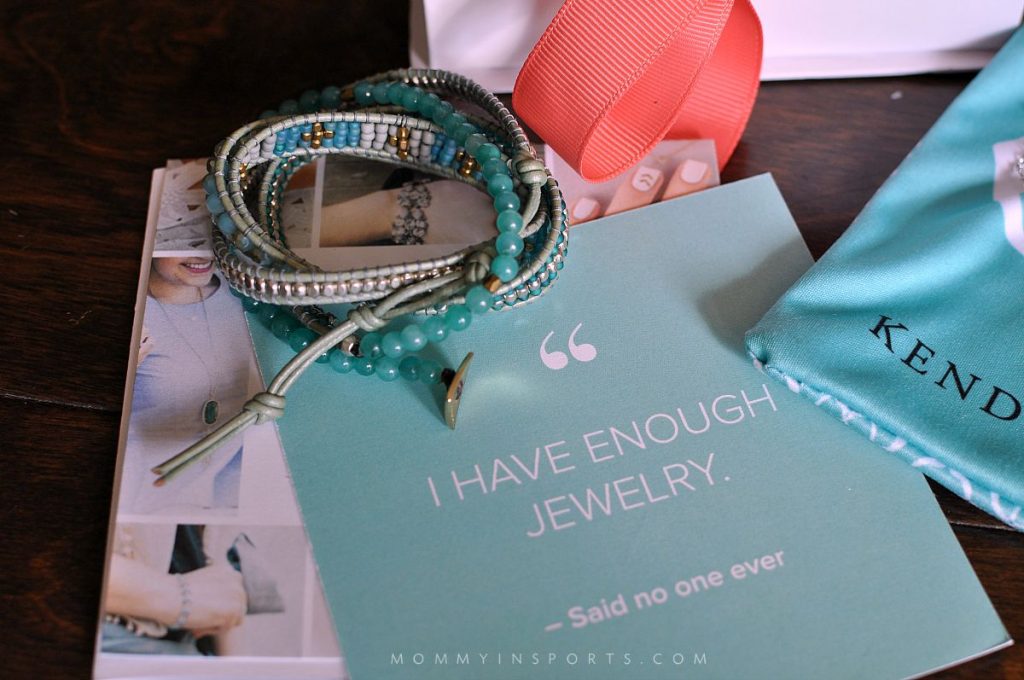 But I ultimately only ended up keeping this beautiful Kendra Scott necklace. Hoping that my stylist sends me some matching earrings next time. (hint, hint) I loved the bracelet, but already have three wraps I rarely wear.
I have to admit I was skeptical of the quality and price, but I really like the convenience of not having to physically shop. And I love that someone is sending me trendy pieces to wear on camera! I never knew what to buy before! Rocksbox is $19 per month but totally worth it with the free shipping. Plus you can get the first month free if you use my code kristenhewitttvxoxo.
I don't usually do reviews on this blog but I have to say I'm hooked on Rocksbox! The jewelry is beautiful and the process is simple. A win for busy mama's! Give it a try for one month, it's free, what have you got to lose?! Can't wait to see what you pick!