This weekend the New York Times published this article about stylists being summoned to hospital rooms after women give birth. Apparently bookings are on the rise for those gorgeous just gave birth shots. This is something I've totally seen with celebrities and wasn't really surprised when I read the piece. I've always oohed and awwwed at the flawless natural makeup with that perfect bun, gleaming blissfully after pushing out their little watermelon. Those pictures are beyond beautiful and always make me think…"How on Earth does she look that good?!" I always assumed but never knew there was a glam squad involved.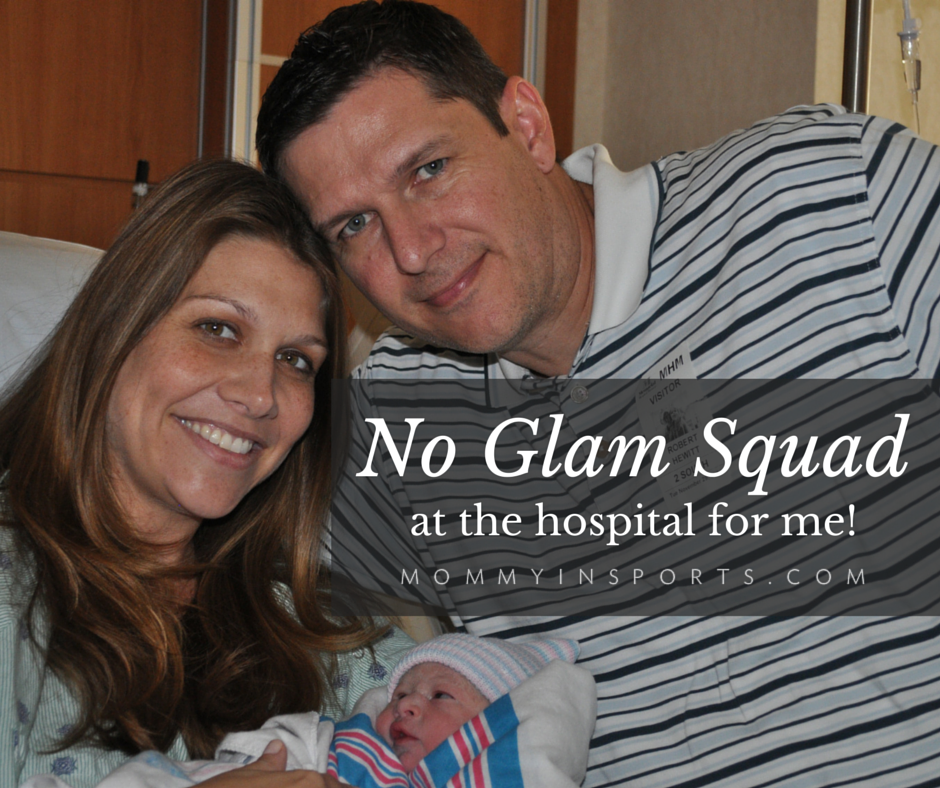 Who cares about the 30 hours of labor, the failed epidural, and the blood bath beneath you on the delivery table right?!
It's a growing trend and I get it. Why shouldn't you want to look your best when you present your new little one to the world?! Why wouldn't you want a portrait of that epic moment when your life changed forever that you are proud to share? A little pampering would be awesome after you know….giving birth!
Except here's the thing, no one is looking just at you when they log on to Facebook or Instagram. They are looking at your adorable newborn baby too. They want to see that crinkled face wrapped snug in a swaddle, with those sleepy eyes barely open. They want to see how you really are, did you survive? Are you exhausted? Are you happy? Are you overwhelmed? Are you all of the above?
While I understand this need to look your best, this latest trend isn't really my cup of tea. I'm sort of over the "look at my perfect life" pattern that's happening on social media. We are all so quick to share the wonderful parts of our lives, but sometimes we forget to be real. To be honest. To show the tough moments in between.
And while I admire those photos when I see them, I'll take my ragged, worn out, messy pictures any day.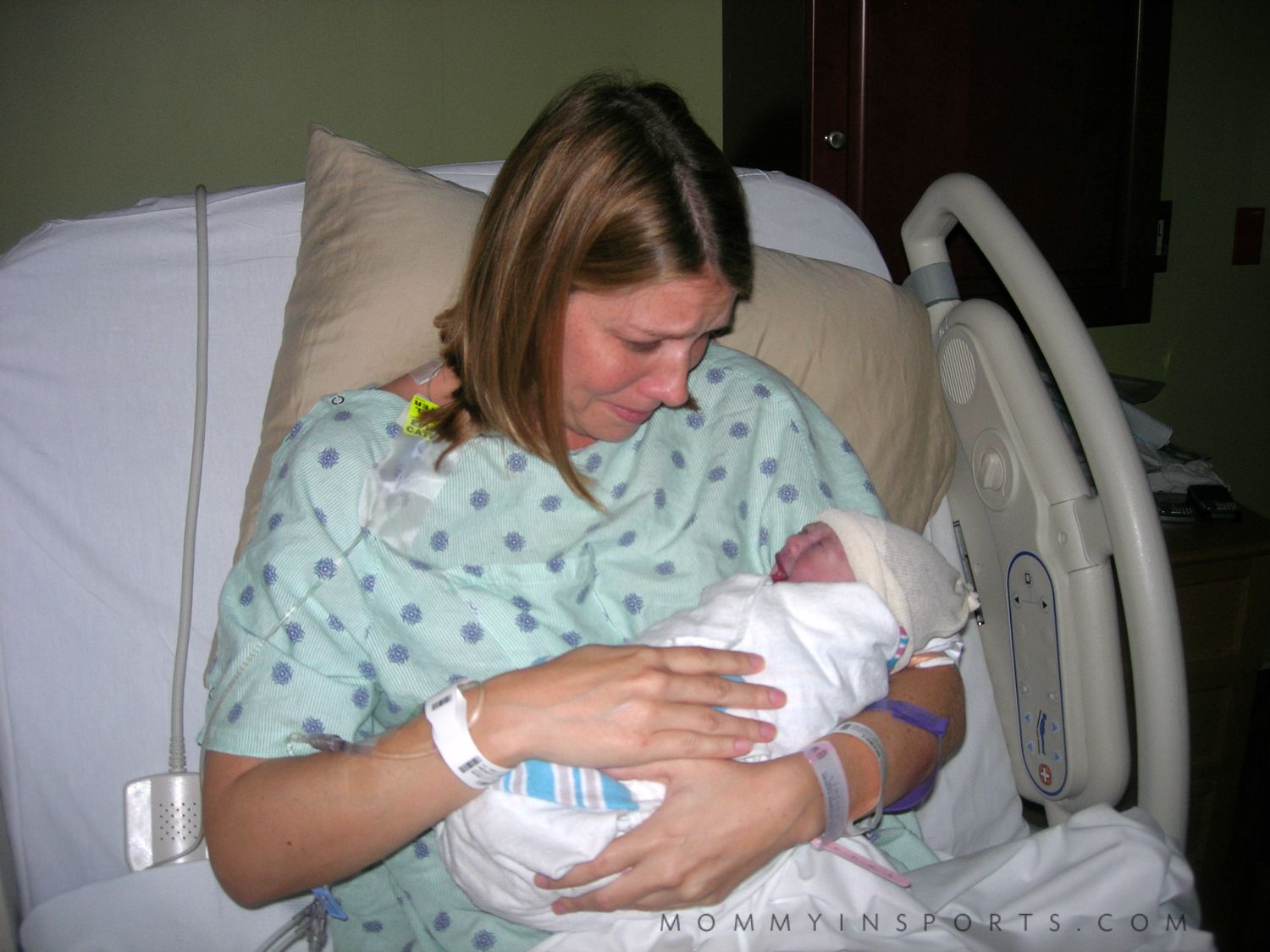 You know the ones of me crying and exhausted after an emergency induction five weeks too soon. I couldn't believe that I was actually a mom and was overwhelmed with gratitude when I met her.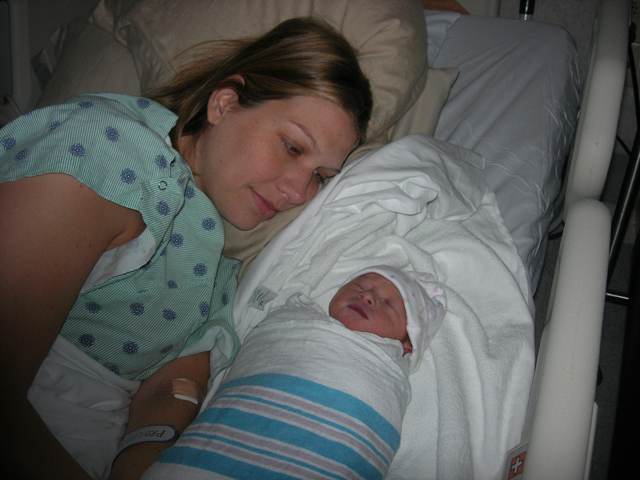 Even if she was whisked away hours later to the NICU and we had to go home without her.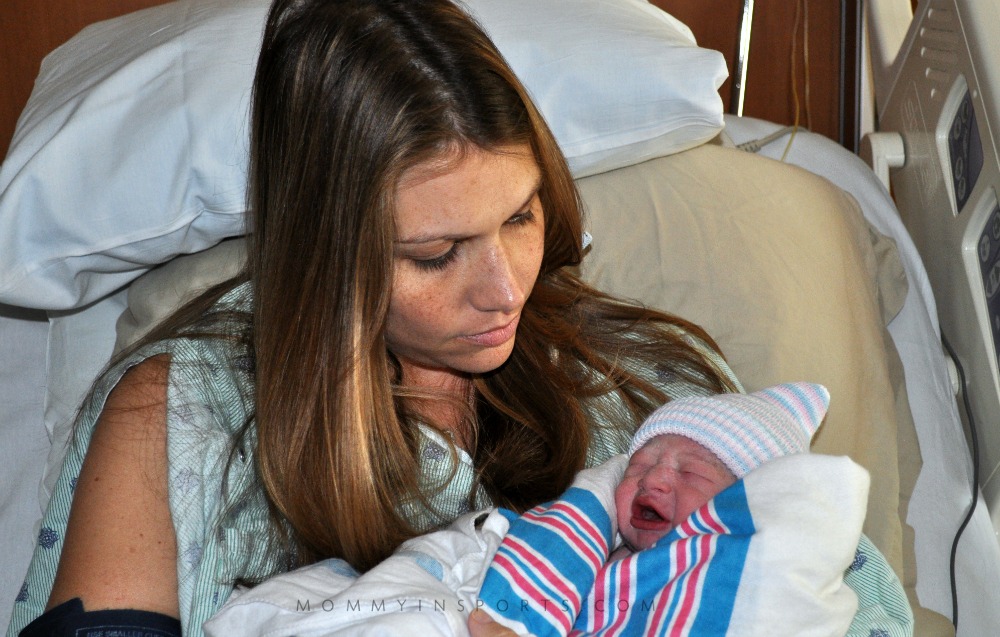 Or the one after baby number two where I'm so bloated and chubby like a chipmunk, so relieved for the pregnancy to finally be over. And so happy to know that she was healthy, full term, and could go home with us right away.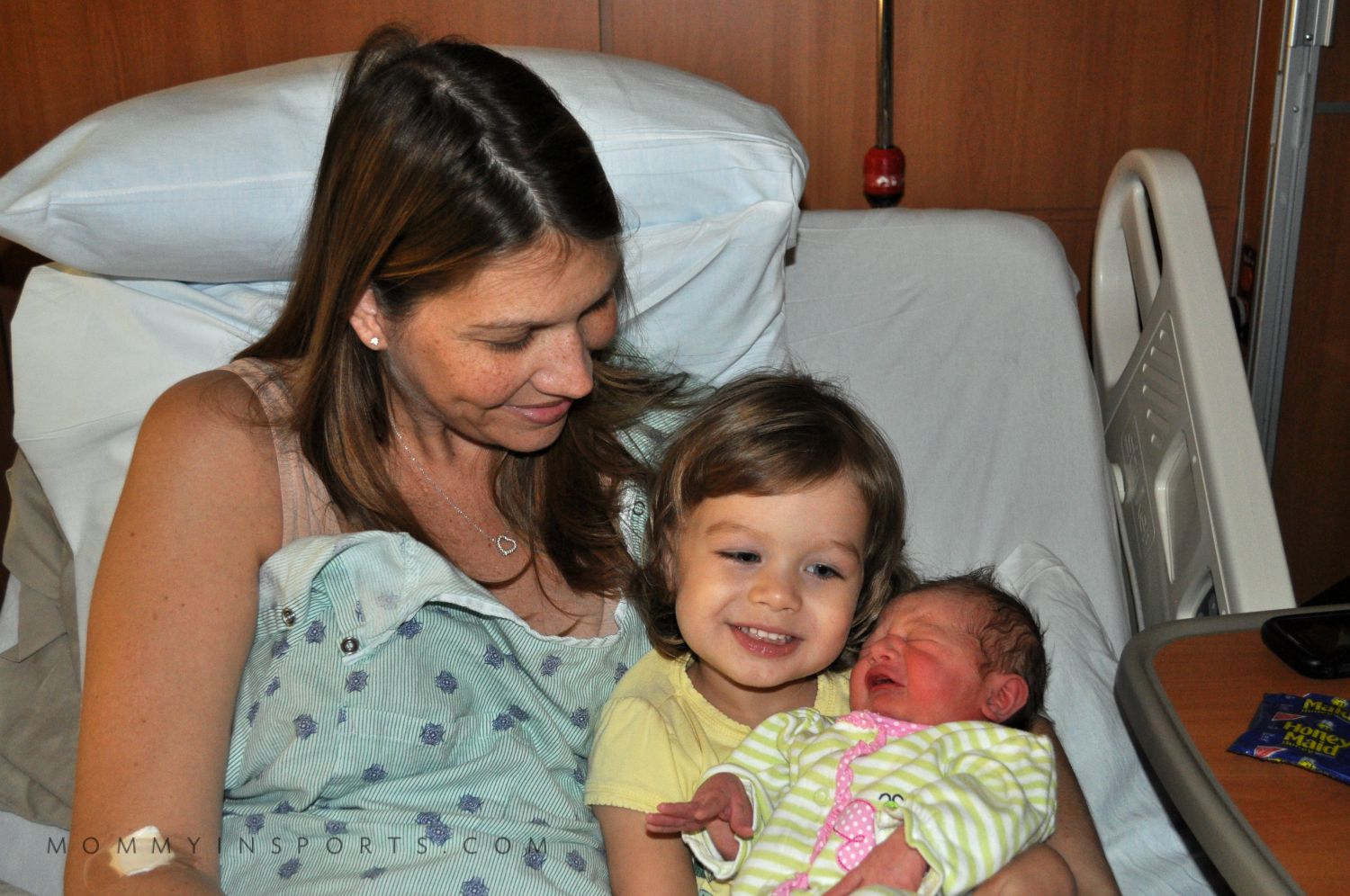 I didn't care about my ugly hospital gown, if I had makeup on, or if my ugly nursing bra was showing….I just wanted to enjoy the moment as it was. Our moment. Our children. Our birth stories.
So if that's your choice to document that moment with perfectly coiffed or blown out hair, a lovely outfit, and a flawless face, go for it! I'm sure it will be a lovely reminder of your journey into motherhood, and something most of us won't have. But if you don't – your pictures of the real you are just as beautiful. They are pure, they are true, and they will be treasured…as will you.