I admit, when I first heard of Periscope I groaned. Yet another social media platform to master? No thank you!
But then I logged on and watched a few scopes and I was hooked. Periscope is a phenomenal tool for all businesses, brands and bloggers, and something we can all find a way to utilize.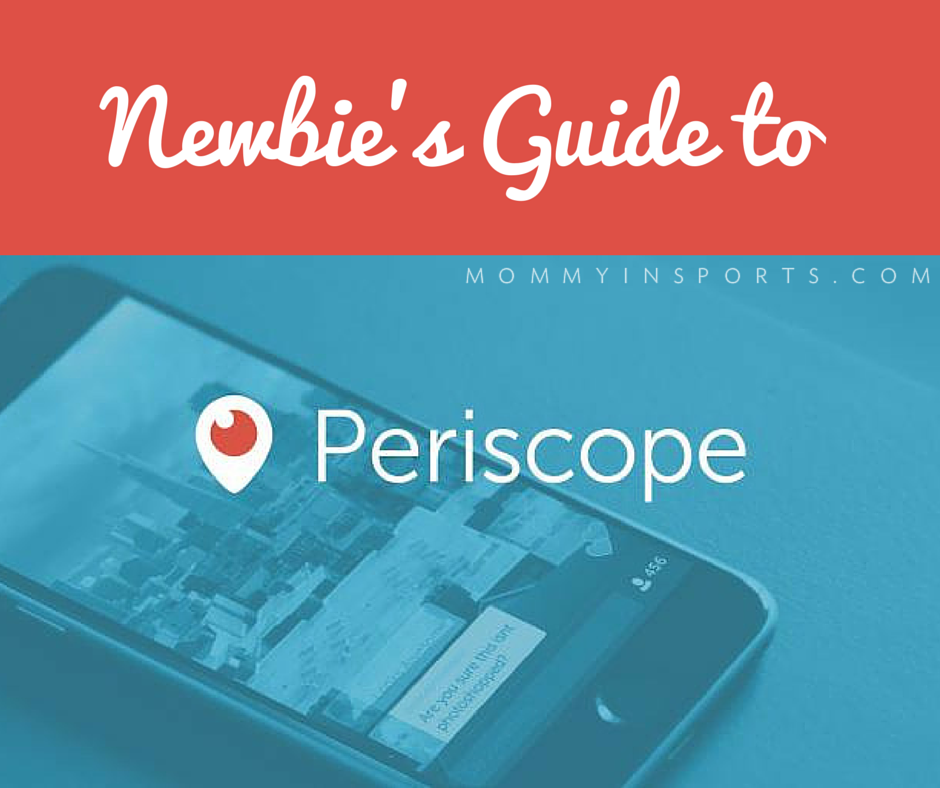 WHAT IS PERISCOPE?
Periscope was launched in March of 2015 and already is estimated to have over 7 million users, gaining it's first million in just 10 days. By comparison it took Facebook a year to reach 7 million users! It was bought by Twitter and is a streaming video platform that allows you to broadcast anywhere from your phone. It's a cross between Skype and Google Hangouts, but with a twist. Users can comment and broadcasters can talk back and interact. Basically anyone with a phone and the Periscope app can become their own mini television network. But instead of chatting with a person – you are alone talking to whomever has logged on and is watching.
WHO USES PERISCOPE?
Basically everyone! There are marketers of course, selling their products. And bakers and artists demoing their DIY's and cool techniques. There are homeschooling moms sharing their lessons. And of course celebrities and comedians entertaining their fans. Television broadcasters use it to share behind the scenes glimpses of where they work. There are yoga classes and guided meditations. And folks on vacation give you the sights they are seeing. No matter what your niche or interest, you can find someone similar on Periscope!

PERISCOPE SPEAK
Just like Facebook and Twitter have Likes, Shares, Retweets etc, Persicope has it's own jargon. The fastest way to learn of course is to watch others and emulate what they do. But if you still don't get it – here's the quick lowdown!
Scope – Broadcasters on Periscope will say things like "Welcome to my scope!" A scope is essentially your broadcast.
Scopers – Someone who uses Periscope frequently, a broadcaster.
Share – Most Scopers will ask you to swipe your screen to share their broadcast as they are talking, this enables them to reach more followers.
Hearts – I didn't understand hearts at first, but if you want to give the Scoper you're watching some love, you tap your screen. Periscope will tally the hearts and give users a color based on how many they've received.
Replay – So it's a little confusing, but Periscope saves your broadcast for 24 hours. Not everyone will watch you live, many will watch you on replay. So make sure to acknowledge your replay viewers! (More on this later)
Followers – Yes you need followers to reach more people, so many peeps on Periscope will ask you for a follow. The great thing about Periscope though is it's linked to your Twitter account, so when I logged on I found I had followers pretty quickly.
WHY USE PERISCOPE?
For those of you who haven't jumped on the video bandwagon, Periscope is the perfect way to start! It's less expensive than shooting and editing videos for a YouTube channel, and a great way to engage with your following. If you're a business you can talk about different products you sell, if you're a blogger you can talk about your niche and give parenting or cooking tips, the possibilities are endless! Keep in mind by 2018, 80% of web usage will be video, now is the time to capitalize on this new medium! Get in now and start early to earn the biggest rewards!
If you haven't guessed, I'm pretty passionate about video (here are more tips for making videos!) and am obsessed with Periscope. Though I've only done a few scopes, I can see the value in it and am slowly trying to gain followers. This platform is the wild west and live streaming is a MUST for all brands, businesses and bloggers! Yes bloggers….if you don't know why you should be using it yet, read this from Chaos and Kiddos!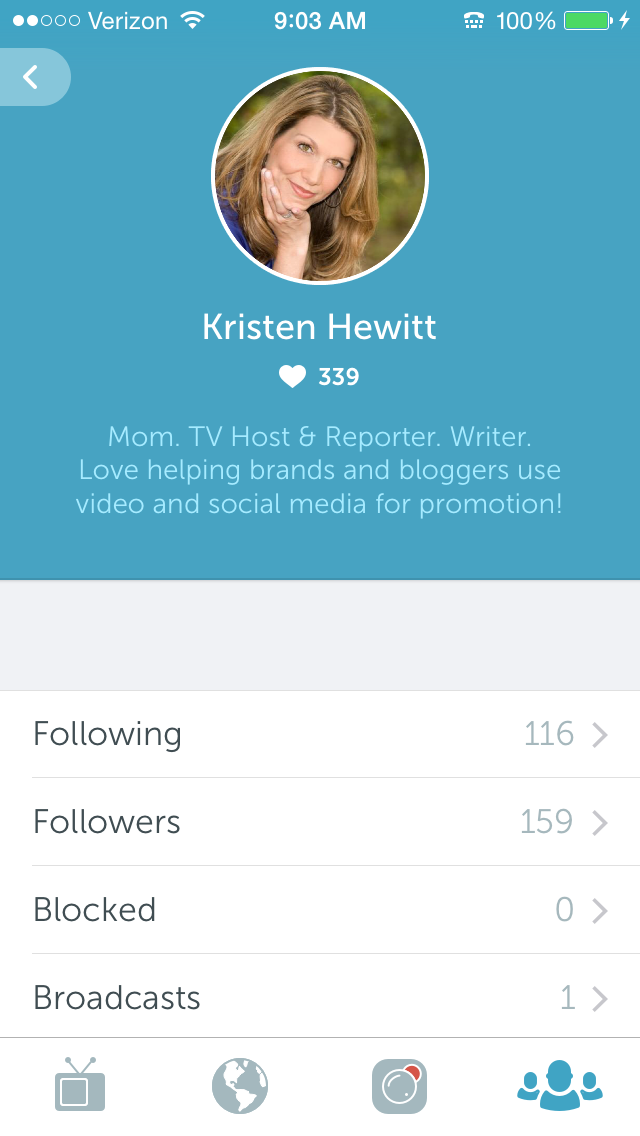 If you have any questions please let me know in the comments below. I plan to continue writing as I learn more and the next post will be about HOW to Use Periscope.  And don't forget to follow me there —-> @kristenhewitt.
good luck and happy scoping!