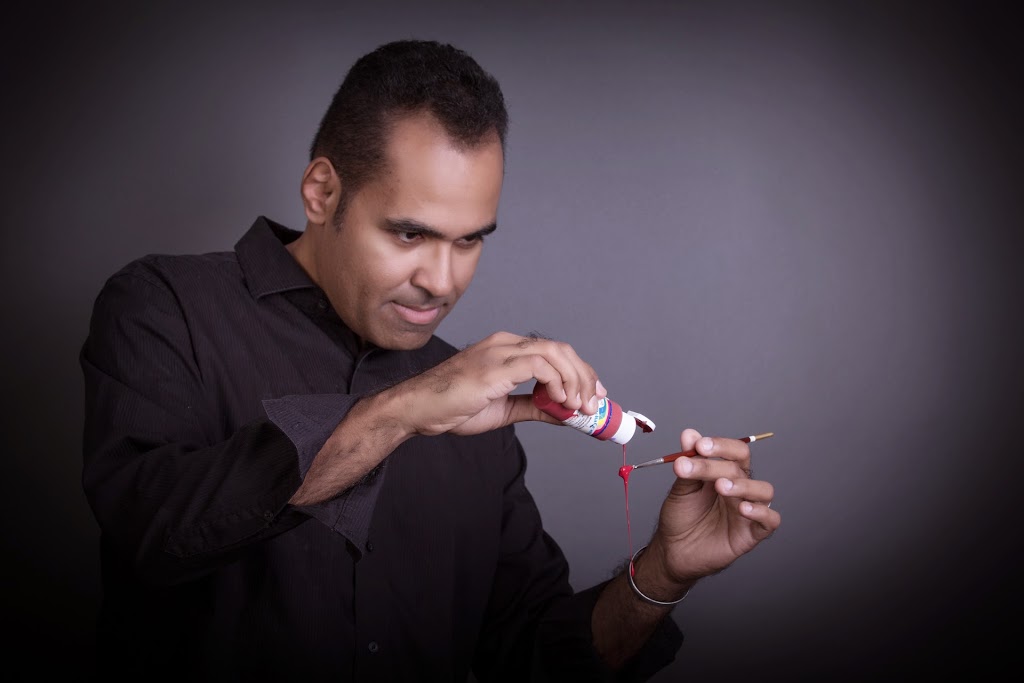 Artist and Animator Rob Cabrera.
If you follow this little corner of the blog-o-sphere…you may have noticed I have a new header. I'm still tweaking it a bit, but the art speaks for itself. The cartoon was a collaborative effort by the amazing cartoonist Rob Cabrera and myself. And by collaborative…I mean…I literally said…"Hey Rob, can you draw me reading to my kids, and…like…have us sitting in a baseball glove maybe? That looks like a papasan chair…remember those?"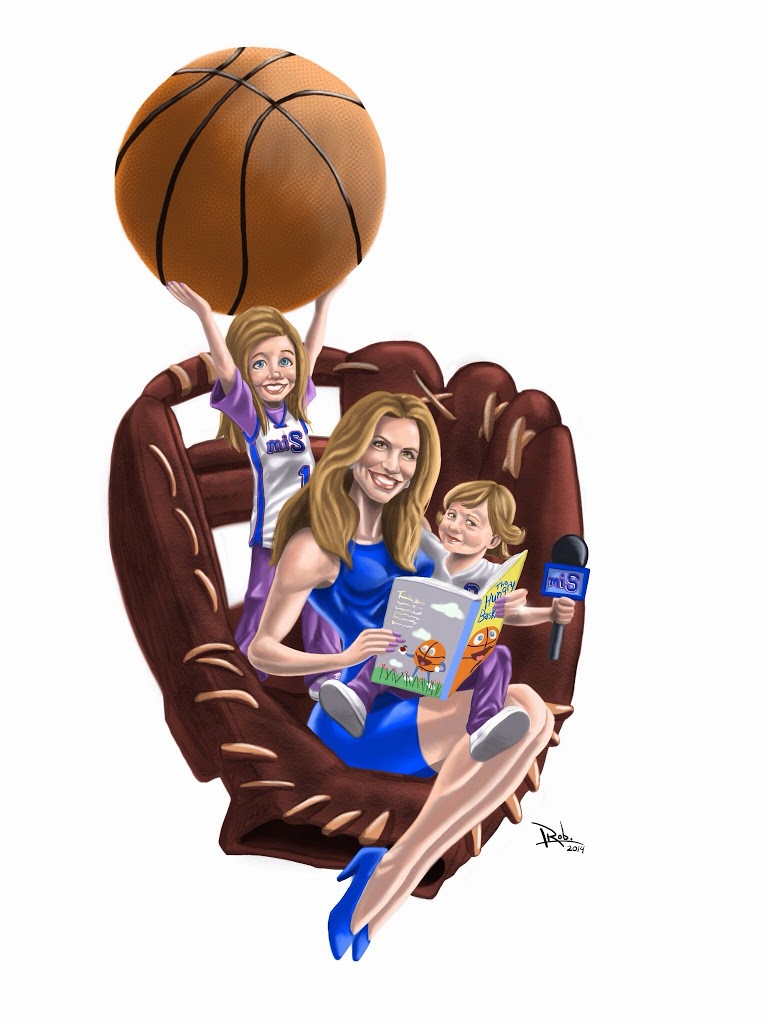 And this is the result. Isn't it stunning? He really is awesome-ly creative and talented. And I can't get over the likeness. Or the details…like the book I'm reading, "The Very Hungry Basketball." And the 'miS' mic flag rocks too!
If you're not familiar with Rob Cabrera or his #RobArt, you are missing out! Before he branched out to animation, Rob drew the nationally syndicated comic strip Silo Roberts for United Feature Syndicate from 2003-2007.
He's also the Digital Cartooning instructor at
Young at Art Museum
in Davie, FL, (where I first met him), and a huge Miami HEAT fan. I did a story on him last year during the playoffs to showcase some of his killer #HEATArt.
Why am I using hashtags? Because Rob is also a great follow on twitter! Here are some of the other gorgeous drawings he's done for my family.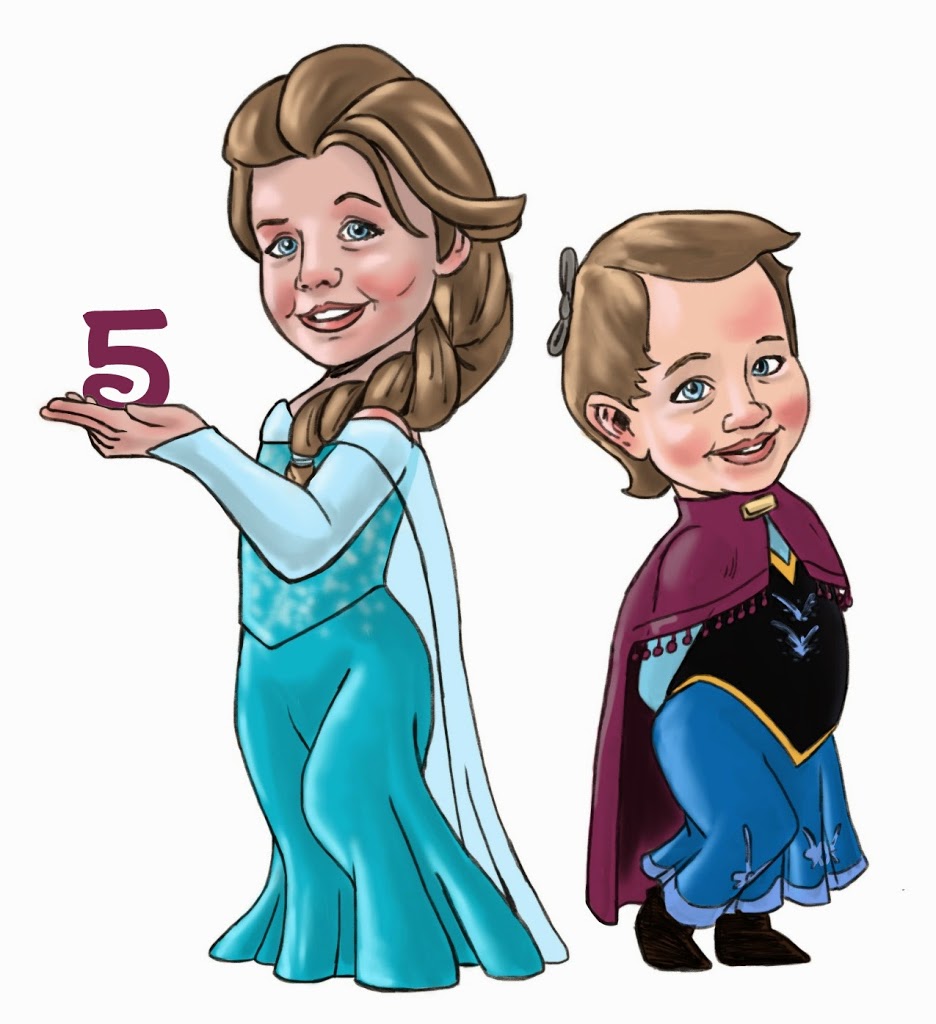 Lila & Emy as "Elsa & Anna" from FROZEN.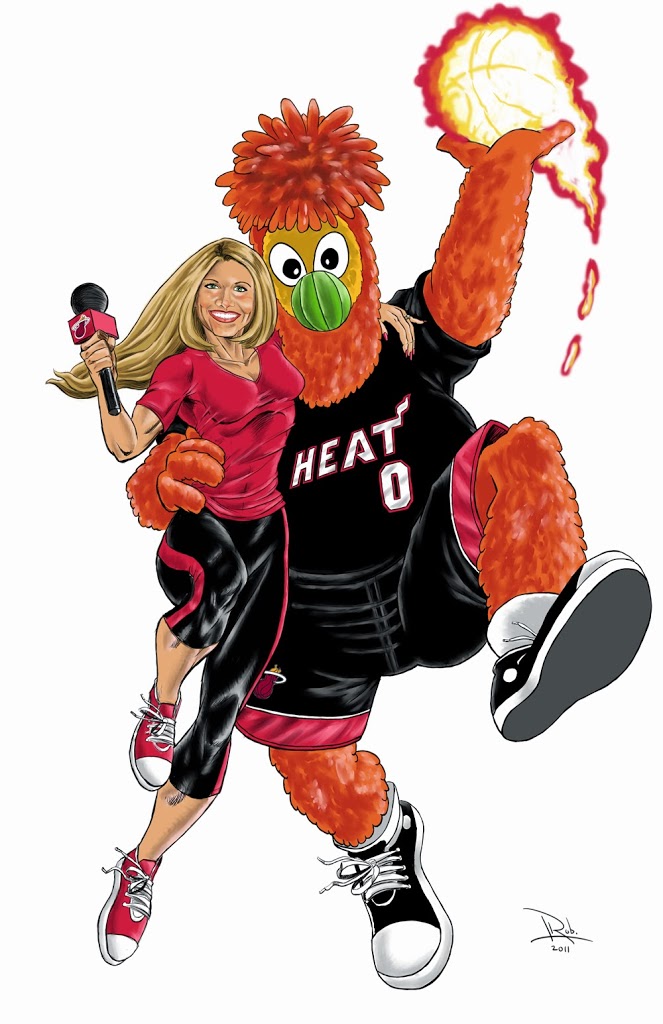 This is framed in my office.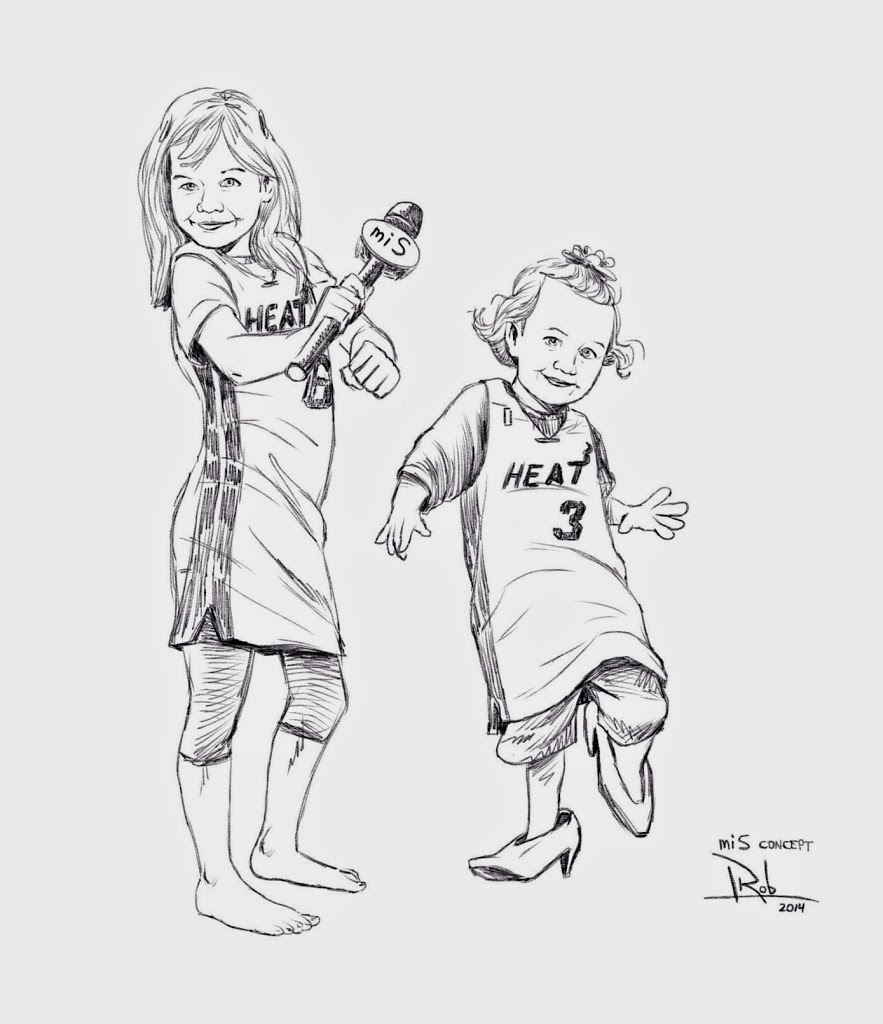 I especially love this sketch…he captured both of our girls perfectly!
Rob currently has three projects in development, and is drawing a book for young artists. He's also creating a digital comic series connected with an animated series he's producing. His production house
Creative Squirrels
is extremely busy, and that's why I'm so appreciative that he took the time to develop this new art for mommy in SPORTS. He is the inspiration behind this blog, and continues to motivate me to keep writing and #StriveforGreatness. (Couldn't resist a Lebron hashtag!)
Thank you Rob for all you have done, and continue to do for our family!
If you have kids ages 9-14 that love to draw and live in the South Florida area, Rob is teaching the Digital Art Summer Camp at Young at Art Museum, sessions 2-4. His company Creative Squirrels also just joined
twitter
, so give it a follow, you never know what or who he'll be drawing next!