Over five years ago I didn't even know what a blog was. I had a newborn and a two-year-old, was trying to produce a baseball show, and we had just purchased a new home that had to be totally renovated. But I listened to the advice of Rob Cabrera of Creative Squirrels who was not only a huge HEAT fan, but was becoming a friend as well, and I started a little blog. I had no header, no logo, no time to write, and no idea what I was doing. Just this cartoon as my inspiration.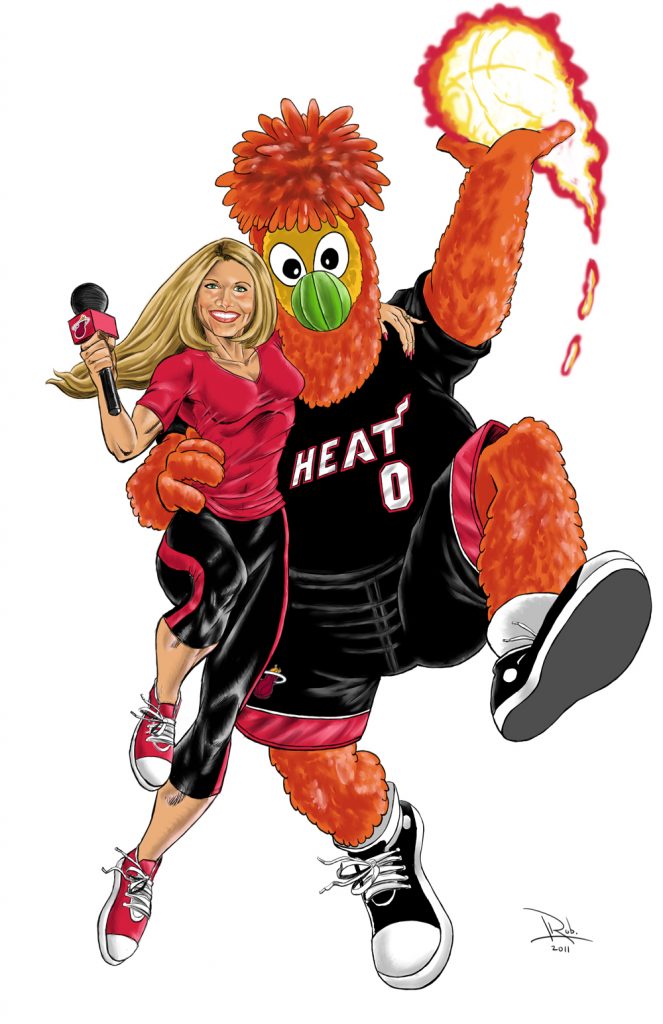 When I launched mommy in SPORTS I didn't think anyone would read it. And let's face it, in its first year I barely wrote and didn't know what promotion even was. But slowly the words started coming to me.
In year two, I took a blogging course and devised a logo, and re-launched with a beautiful design by Ready To Blog Designs. My favorite part of the logo was the basketball court. I took the photo of the texture on the Miami HEAT's practice court, and it was symbolic of where I grew up covering sports. Bobbi, my designer became a good friend and our vision was executed perfectly.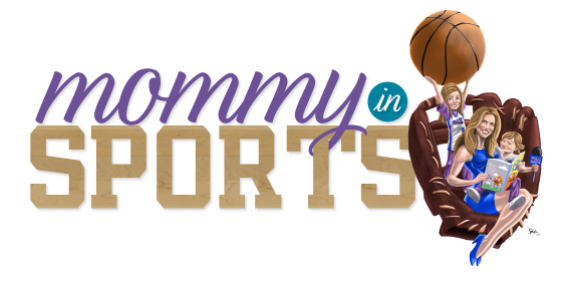 Over the years the blog slowly became a business, saw several design layouts, I launched a business site, and eventually won a few awards. It also became a passion. I always loved writing in high school and college, and telling stories on television as a producer and reporter, but I had no clue that it would become so important to me. Sure it was a creative outlet, but the blog also opened doors to other career opportunities I didn't know existed.
This past year though something didn't feel right. I was writing about motherhood as the title implied, but I had so much more to say. There's our infertility story which I rarely discuss, and then, of course, my ongoing health issues. And I've also grown spiritually and felt like I wanted to inject a bit more positivity into the world. The tone of my writing reflected the direction our lives were taking, but it just didn't feel like it fit under the mommy in SPORTS umbrella anymore.
So I started the plan to erase mis over a year ago. I was tired of being called "mommy" at all the sporting events I covered, but more importantly, I realized I was more than just a mom. And I didn't want to write and show so much of our daughters anymore because they can both now read, and I don't feel comfortable sharing stories without their approval.
But what is it exactly? What and who do I want this to be?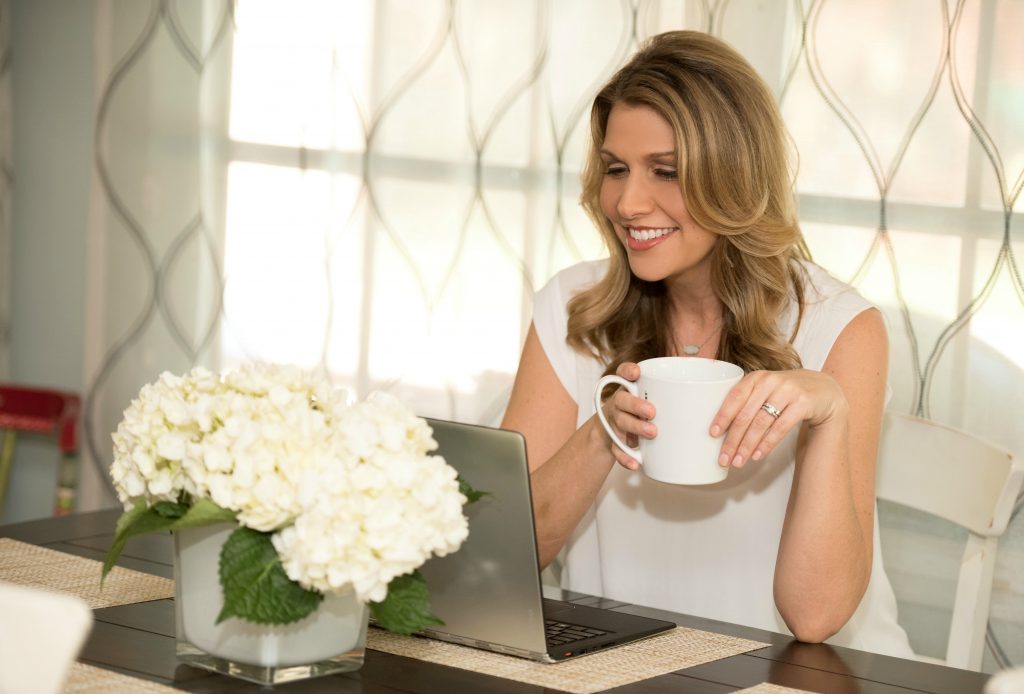 I wanted to create a site that felt real and just like me. I wanted it to have all of my favorite colors, be tranquil, inviting, clean, and professional. A place to put all of my writing, business tips, videos, interviews, and a place that can grow with me. It has been a scary transition, and I almost didn't do this project several times. Mommy in SPORTS has been my comfortable home, a community of writers and fans, and a place for me to grow not only as a mother but as a person. It's the site that helped me realize I wasn't living my life the way I wanted and taught me to be who I want to be.
So it's only fitting that this is now the tagline for this site: BE WHO YOU WANT TO BE.
I also am super excited that our eldest daughter drew the artwork for this site, so it's a very special new home. Decorated with the textures and colors that I love. And I asked Bobbi for an aged logo that is still beautiful inside and out. It might be weathered, and have a few imperfections, but it's exactly as it should be.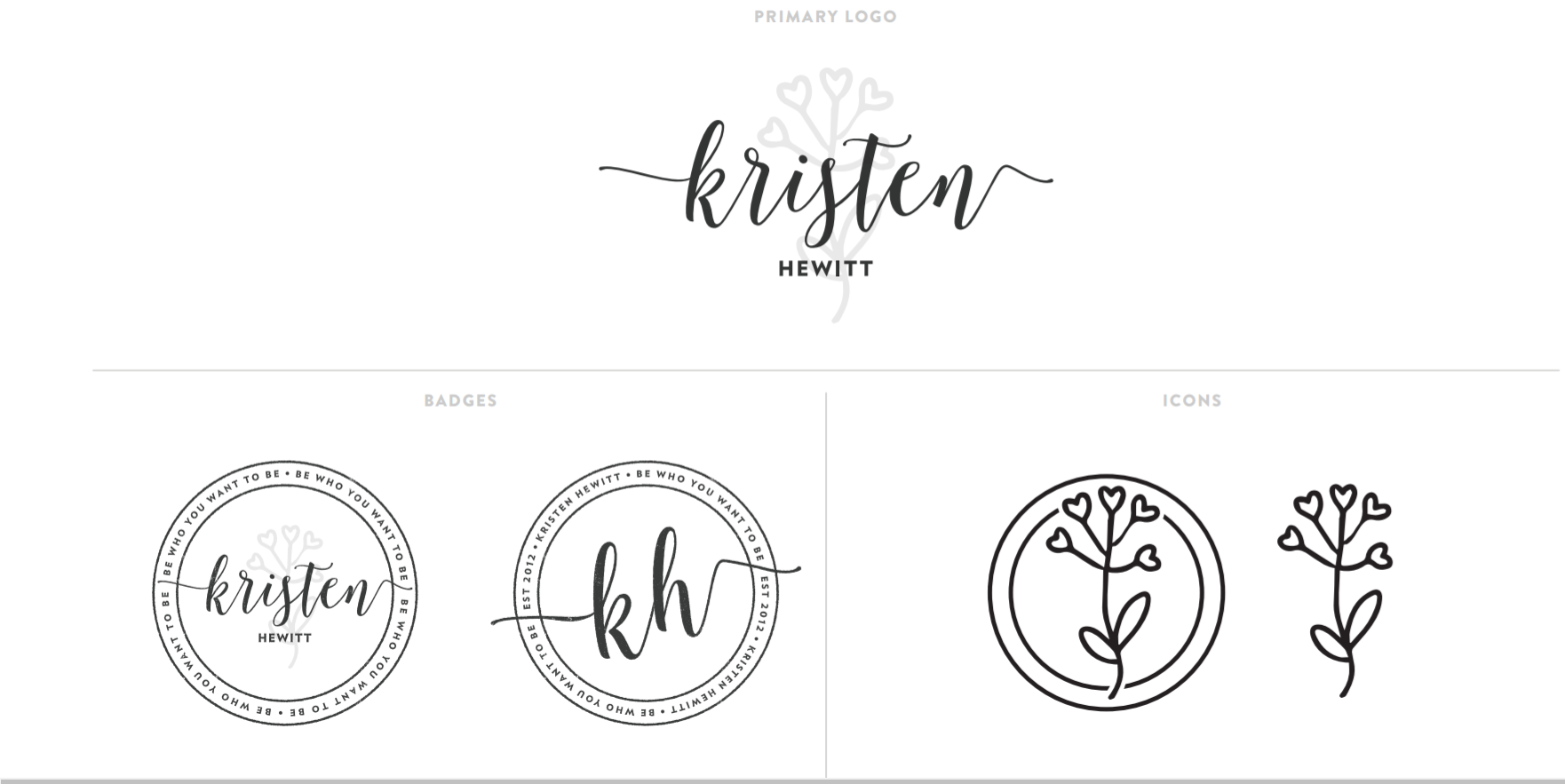 So welcome to my new home. It's a lovely new space and I can't wait to decorate it! Take a peek around and you'll find a lot of the same content from mommy in SPORTS, except now it's more me. I have new stories to share about infertility, healthy living and healthy mom hacks, my new healing diet, and am focusing more on the business side. Our youngest is going to Kindergarten and I'll have a lot more time on my hands to do more work as a spokesperson, and help teach other small businesses and bloggers how to integrate video. Have I mentioned how much I love video?!
Thanks to everyone for their ongoing support. Especially Bobbi (hire her, she's amazing), Lauren, Herchel, and Katy Widrick for encouraging me to think seriously about making a blog my job. I couldn't exist without these wonderful women supporting and empowering me, and I hope on this site I am able to do the same for others.
Stay tuned also for a new project with Tova Leigh! Can't wait to share what we're cooking up!