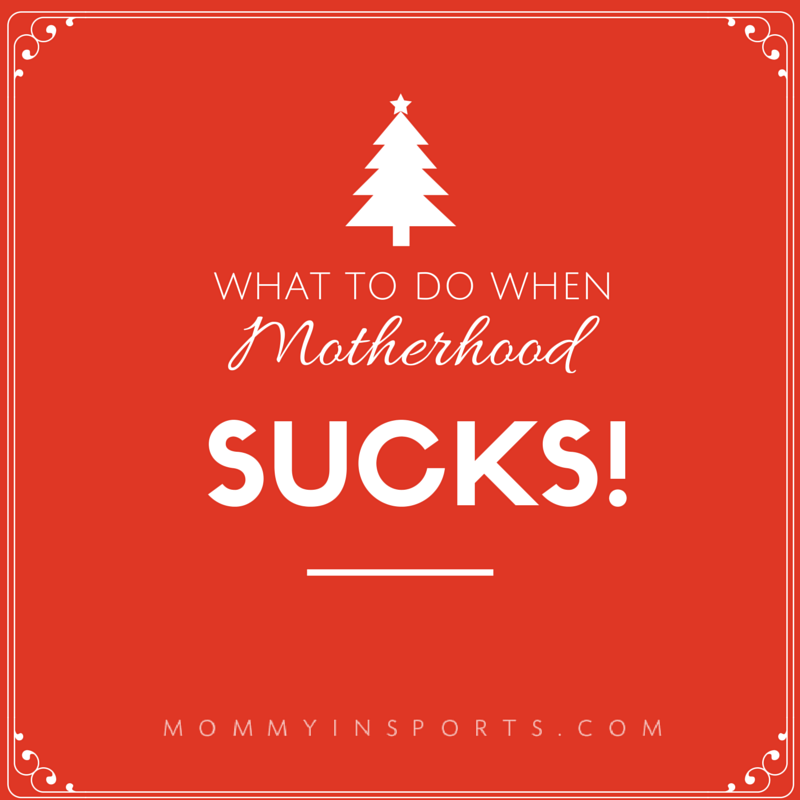 My eyelids weigh 1,000 pounds, and my head is weary with tension and headache. The dishes need to be unloaded, laundry put away, Christmas cards addressed, and garbage collected and taken out. The songs on the radio keep telling me it's the most wonderful time of the year, but unfortunately the weight of holiday stress and life is once again overwhelming. What is it about Christmas that seems to turn everything to crap every year? Last year it was our prozac cat that was the nightmare before Christmas, and this year it's super sonic sickness.
With my husband on the road, inevitably everything fell apart; we had a bug infestation in our home, our oldest had pink eye and bronchitis, the littlest had a bad cold, and I of course have a broken toe and caught their cough.
To make matters worse our three year who old just started preschool in December, has decided she totally and completely hates it. She only wants mommy, throws fits for hours all day wanting to be held, and has horrific separation anxiety when I have to work. I have zero time for me when he's on these road trips, as keeping up with the housework and piles of school papers is ridiculously time consuming. And sleep….what's that? But like every mother on earth, no matter how totally things fall apart…we still have to hold it together.
Of course it's not always like this, and parenting like life is a series of ebbs and flows. But sometimes motherhood just plain sucks.And as the light is now appearing at the end of this abysmal tunnel, here are a few things I've learned over the past years (and weeks!) to help get through the tougher times. Especially during the holidays when we are trying to capture the magic and make everything memorable.
1. Simplify Christmas – Yep, you heard me. I'm taking a page from my hubby's playbook and lowering expectations once again this year. Less gifts, less baking, less time cooking, and more time with family. And if the Christmas cards don't get out until after the holidays…oh well! It's the thought that counts…right?!
2. Forget Housework – It's the hardest thing in the world, especially for me, but sometimes you just have to slack. As long as everyone is clothed, fed, alive and happy, then you've succeeded.
3. Do Something Unexpected – When everyone and everything is in a funk it's time to have some fun! Have a dance party, go play outside as a family, take a bubble bath in your clothes, or throw an impromptu tea party complete with the fancy china just because. Desperate times call for desperate measures! And don't underestimate the importance of a little Vitamin D and fresh air.
4. Exercise – When life is overwhelming, chances are you don't want to or have time to work out. But even with my banged up toe and cold I've found a way to get a little cardio in with the kiddos. It's a great stress buster and makes you feel instantly peppier.
5. Take a Break – If you have friends, family or a sitter, take a break. Even if it's a quick pedicure, or trip to Costco solo, any little break from the kids will help recharge and give you the strength to power through.
6. Practice Gratitude – No matter how how tired I am, or how hopeless the day appears, I always try to find something to be thankful for. We are so lucky to be parents, and I know in just a few short years they won't need me as much anymore.
And if none of those help you, crack open that bottle of Pinot and indulge! It's the little things that make life easier, and sometimes a little pick me up is just what the doctor ordered. Or chocolate is good too…or cupcakes…(you see where this is going…)