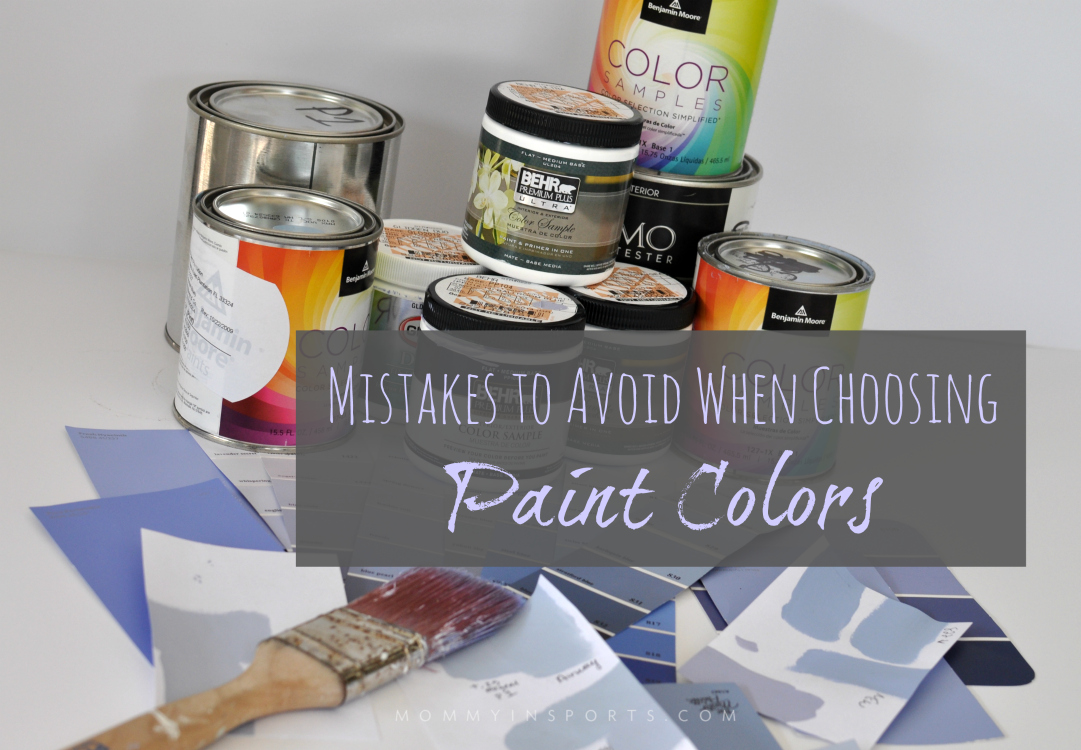 Choosing a paint color for a room in your home can be downright overwhelming. There are endless color palettes, and brands, and swatches (oh my), and it's nearly impossible to pick a color off the little paint chip. After completely painting our new home from floor to ceiling,( indoors and outdoors) we've learned to stick to the local Benjamin Moore store. We know the products are a great quality, and you can't beat the service.
Our latest project though has been a doozy. I have always wanted a blue and white elegant master bedroom, and since every summer we do one home project, this has been our focus for the last few weeks. A retreat for the grown ups…doesn't that sound lovely?
But I admit, I became a total paint color freak when we began this remodel. I wanted the perfect periwinkle…but every color we put on the walls was either too blue, or too purple, or just plain ugly. After 11 trips to the paint store and trying eight different samples on the walls, we finally found our own custom Hewitt Hue. It's tranquil, it's pretty, and it makes me (and my hubby) happy.
But mixing and finally settling on the color wasn't easy. It was in fact completely frustrating, as I made every wrong turn possible in my quest for periwinkle bliss. So please learn from my mistakes! Here are some things to consider when choosing a color. (These tips come from Jesse at the Benjamin Moore store, who I am now on a first name basis with!)
how to pick the perfect paint color everytime!
Always Go Lighter
If you are at the paint store and think you love a color on a swatch, always get the sample one shade lighter. Colors always look darker on the walls. Plus the contrast of white trim against a color makes paint appear darker as well.
Put Paint Samples On Different Walls
When sampling colors, always test different colors on different walls. If you look at similar colors next to each other your perspective will be skewed. When I put purple next to periwinkle, of course the purple looked darker and the periwinkle bluer. When I put them on opposing walls, they looked completely different.
Test Over a White Wall in Daylight and at Night
Originally I was testing colors over the green paint we currently have in the room. Jesse told me to first paint the wall white and give it a clean palette. It made a big difference. He also suggested testing it at day and at night. Our color looks like ice blue during the day, but is a perfect light periwinkle in darker light. Since our room doesn't get tons of natural light, we picked our color based on nighttime, which is the only time we are in there anyway!
Stop Valuing Others Opinions
Amen to this one! Jesse said he always shakes his head when customers ask his opinion. His standard response is, "well it's your room, do you like it?" The biggest thing to remember is it's your space, which means your opinion is the only one that matters. Many people questioned my purp-ly palette, and eventually I learned to stop asking. And the end result is a pretty periwinkle that makes me smile every time we walk in the room.
Here it is! Our lovely room is my favorite space in the house! Oh and if you're wondering, we started with 828 Airway and added magenta. It is a lovely & airy light blue with lavender undertones. I accented the room with different shades of blue, purple, white, and a light tan linen headboard from West Elm, bench and curtains. So glad it's done!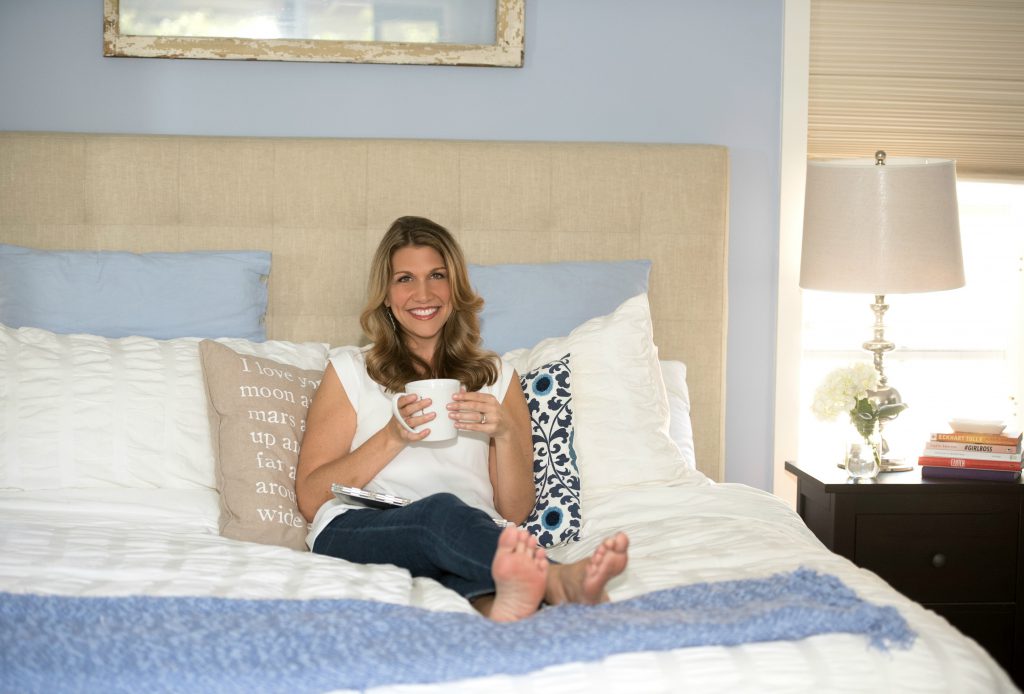 So, do I have the record number of paint samples for one room?
What is the largest number of paint samples you've tried?!