I was very surprised to learn last week that the Miami New Times and Broward New Times had chosen mommy in SPORTS as their 'Best Blog for Moms', so it's apropos that I…well…blog about it! When I read this write up…I cried.
A huge thank you to these publications, (which are staples to any South Florida resident) for honoring this blog. I am so incredibly humbled by this article, and to know that people are enjoying mommy in SPORTS.
Last night at the Rusty Pelican, the Miami New Times hosted their 'Best of Release Party', with a funky old school Nintendo theme. The vibe and music was fantastic!
The views of the sunset were superb.
And the fresh seafood, cake pops…and array of drinks were de-lish!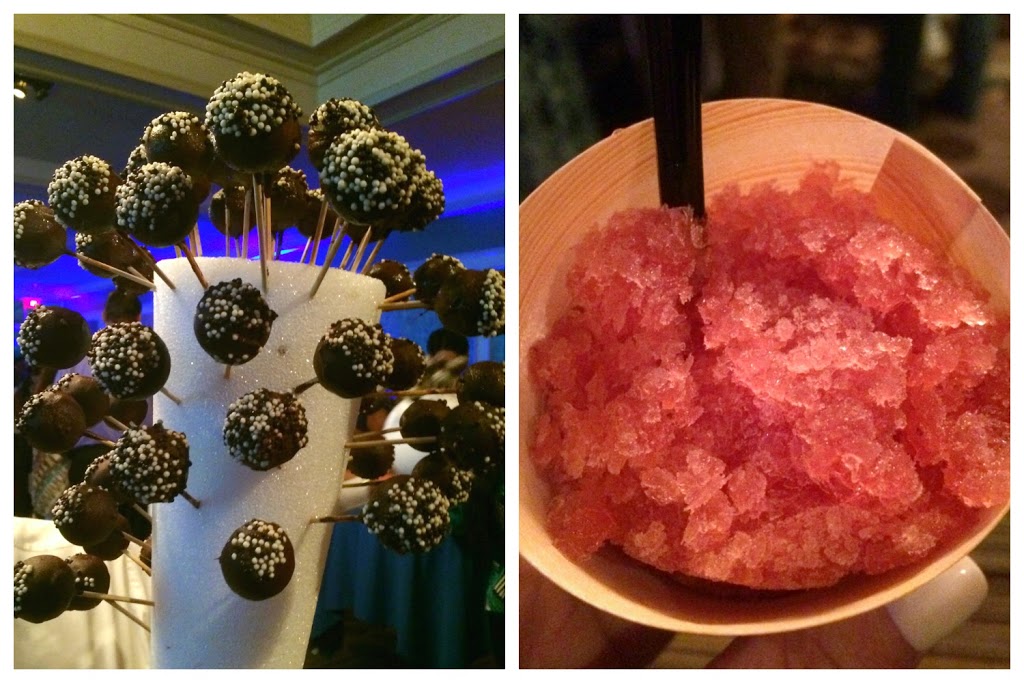 Notice I only show dessert and booze…cuz' they had me at wine slushies!
There was also great company…including my Miami HEAT colleagues Eric Reid and Will Manso who were awarded Best Sportscasters for the Miami New Times and Broward New Times respectively.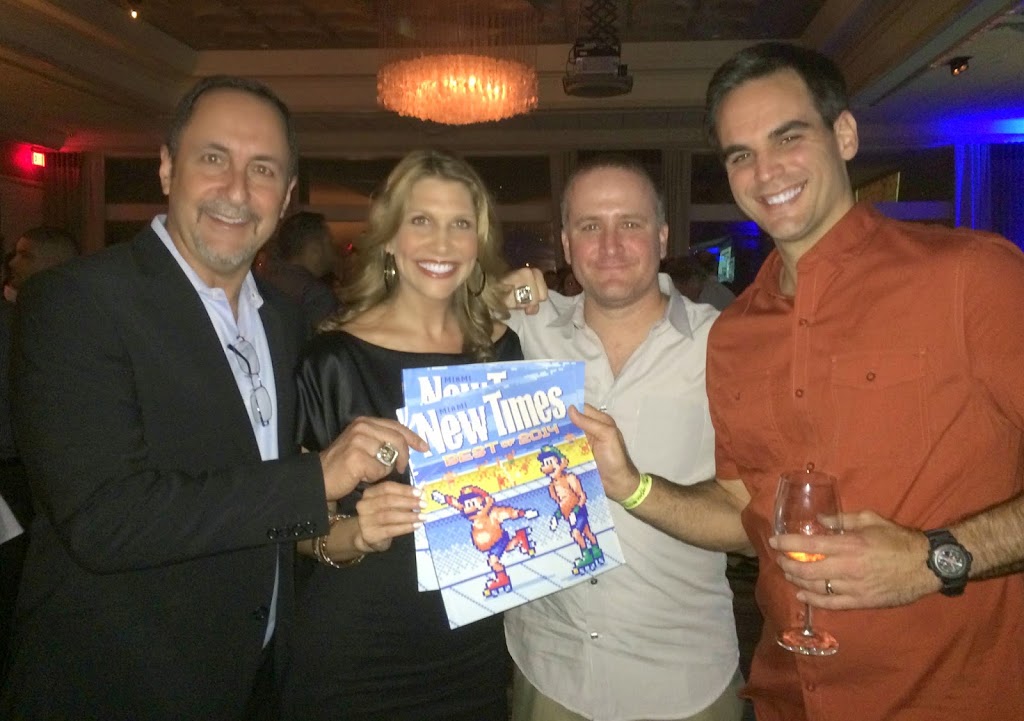 (from left to right) Eric Reid, Me, Jonathan Zaslow, and Will Manso.
And the lovely and incomparable Joy Taylor from 790 The Ticket who was named Best AM Radio Breakout Star.
Such a fun evening with the hubs too!