I have been a supporter of Lauren's Kids for six years since I was introduced to her through the Miami HEAT. I write about her important mission often, and have learned so much about how parents can keep their kids safe from sexual predators. But her team recently shared with me that Lauren has also launched a program to help foster parents. Read her post below and please follow her steps to keep your kids safe! It's the most important thing we can do!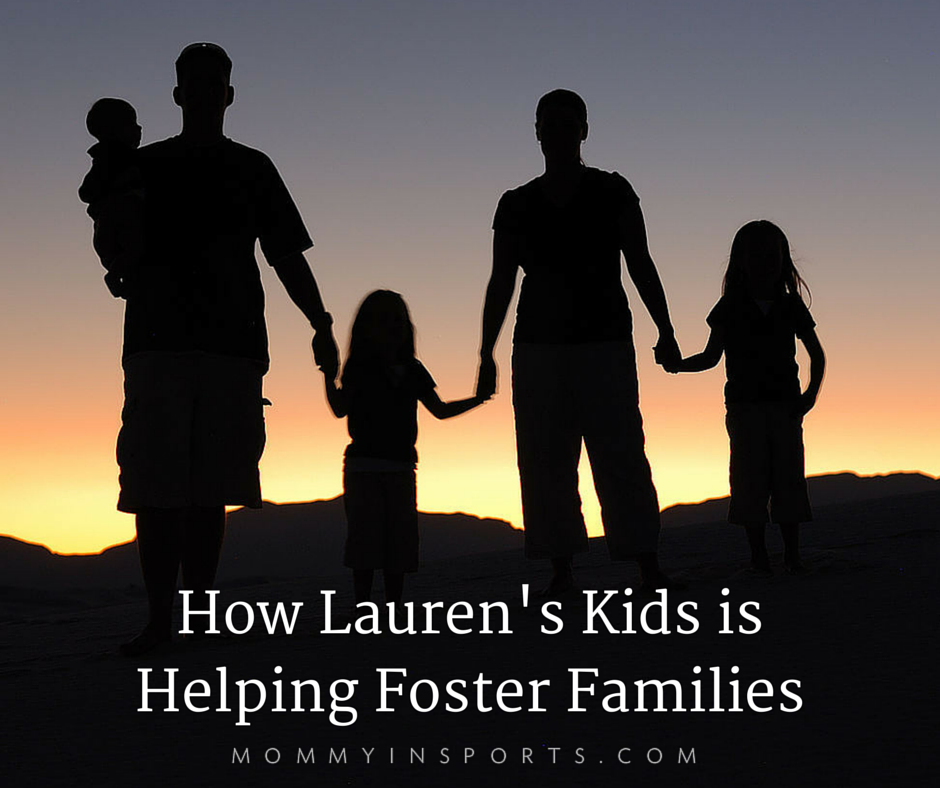 The amazing individuals in our country who serve as guardians and foster parents often experience great satisfaction and joy in what they do, however this noble cause can often be extremely difficult and challenging. In the U.S., 397,122 children currently reside in foster care, while in Florida there are approximately 8,000 children in foster care on any given day. In honor and recognition of the wonderful foster parents and caregivers in our country, May has been declared National Foster Care Month.
The Lauren's Kids foundation helps those parents with the difficult, but important, challenges facing them: providing appropriate care to a foster child who is a survivor of sexual abuse.
Every child has their own history, their own circumstances that led him or her to a foster home. Unfortunately, many of these stories are ones of child sexual abuse. The issue does not only affect children in foster care, however, as 1 in 3 girls and 1 in 5 boys endure sexual abuse before their 18th birthday – 90 percent of the time that abuse occurs at the hands of someone who the child knows and trusts.
This means that the caring adults in that child's life must be properly informed and capable of addressing their needs. Making it even more difficult to recognize the signs and relate appropriately is the fact that the child usually experienced abuse prior to entering care, and may find it difficult or be hesitant to discuss their traumatic experience. The parent could unknowingly and inadvertently trigger a negative response from him or her that is actually a reflection of long-ago maltreatment.
Lauren's Kids Trauma Informed Care was created in collaboration with the Florida Department of Children and Families, Florida Council Against Sexual Violence and a trauma informed care expert to support families and organizations that care for abused children, especially those seeking support within the foster care system. The training teaches foster parents how to approach the actions of a child through a trauma informed lens, providing practical ways to correct regressive and even violent or over-sexualized behaviors of a child who has been abused.
The training course uses video interviews, short films, slideshows and regular content quizzes to develop techniques a caregiver can use to help a foster child recover from past trauma and thrive in recovery. This is of utmost importance to families providing foster care because healing can and does happen with proper care, attention and approach.
To provide insight to foster parents the Kit showcases children who have experienced traumatic abuse as a tool, with the hope these stories can be utilized to accepting and empathize with the child's history – which is invaluable to the healing process.
Quick tips from the training for foster parents include:
Pay close attention to the child's behavior and emotions, and be prepared to respond in a way that makes the child feel safe and secure.
Use supportive responses, such as validating the child's experience, tolerating the child's emotions, and managing your own emotional response, to help mitigate the development of Post-Traumatic Stress Disorder and help the child's recovery.
Avoid situations involving power struggles and coercion, as those often lead to withdrawal and/or aggressive behavior.
Limit seclusion restraint.
Try to begin from the child's point of view and make them an active part of their own recovery
Understand that therapy is more than just a means to reduce symptoms and problematic behavior; therapy promotes a child's capacity for self-control, self-reflection, and skill-building.
Make sure to show respect for the child's personal space and physical boundaries during recovery; always ask permission to hug and mutually agree on ideal personal boundaries.
Children in foster care have a wide range emotional and physical needs. The Lauren's Kids Trauma Informed Care training provides useful tools to help these children recover and thrive. It only takes about three hours to complete, but the skills and knowledge it passes along will last a lifetime. We are honored to work with foster parents to help them recognize what these fragile children need in order to help them become thriving survivors.
To learn more about Lauren's Kids and our work to prevent child sexual abuse through education and awareness and help survivors heal with guidance and support, please visit LaurensKids.org. To access this Trauma Informed Care resource, visit LaurensKids.org/education/resourcestrainings.