Two years ago the one thing happened to us that we swore would never happen; our two year old fell into our gated pool when no one was watching.
It was a Saturday morning and our friends were over for some summer swimming fun. I went inside to start making lunch and asked my husband and friend to watch little Emy. She had just finished swimming and was wrapped in a towel playing with her toys on the side of the pool sans water wings. Lila, our older daughter who is a strong swimmer, was still in the pool when I heard her yell, "Mommy Emy's in the pool!" As we all looked up Emy's head was just going underwater and her face was filled with terror. My friend Kristen bolted through the screen door, jumped in the pool, and pulled her out of the water. And thankfully our two year old was fine. In just a split second she must have slipped into the pool while the adults were chatting on the porch – not even ten feet away.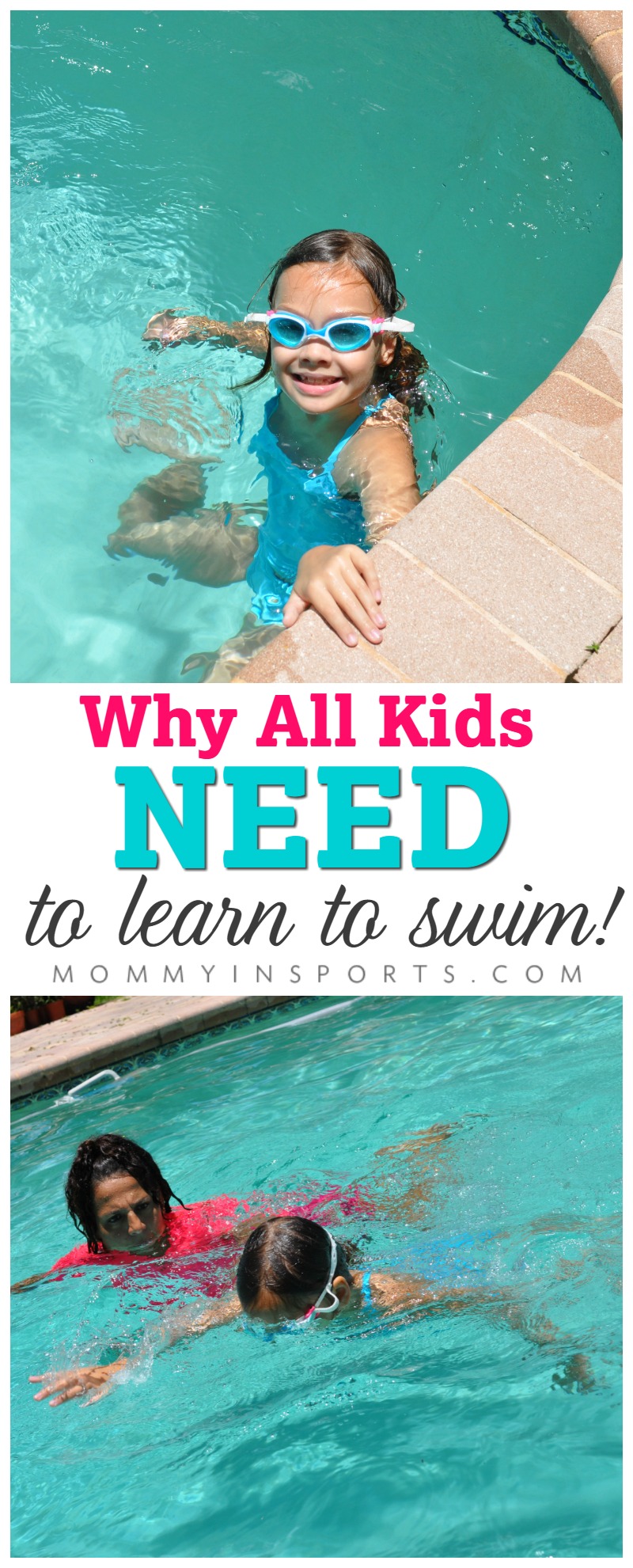 We learned the hard way that accidents can and do happen, even with faithful and loving parents are watching and nearby. That was Em's second close call, and we knew immediately she had to learn swim survival skills.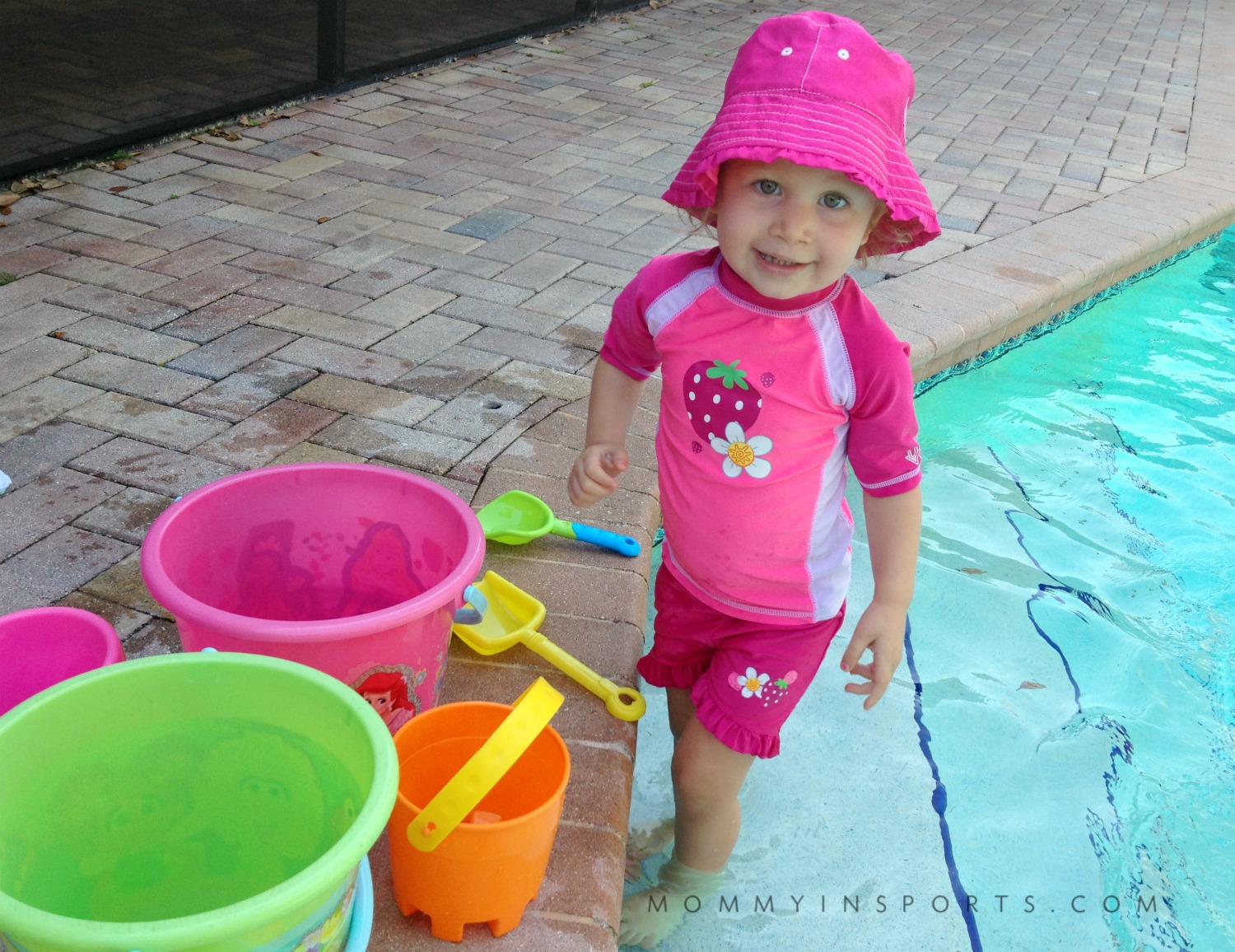 the truth about drowning
Drowning is the lead cause of accidental death in the U.S. among children under 5 years old.
65% of all preschooler-drowning incidents happen in the child's home pool.
9 out of 10 drownings occur while a caregiver is present.
It only takes 2 inches of water and the time to answer a phone call for a child to drown.
After that day we put Emy in a swim survival program, but this summer, it was time for her to really conquer her fears. We wanted her to become confident jumping in the pool, swimming underwater, and learn the basic swim strokes. She's always loathed getting her face wet and going underwater, so when Sunsational Swim School contacted me through my blog, I didn't hesitate to try their at home swim program.
learn to swim with sunsational swim school!
Sunsational Swim School was founded by Sarah Sebe and brings the swim school to your pool! This is super important to us, because my husband and both work unconventional work schedules, and we have a hard time bringing the kids to extracurricular activities. They have a guaranteed swimming program, "12 Lesson Learn to Swim Guarantee" which teaches children how to turn around and swim back to the wall after a fall into the water. And if you aren't satisfied with your instructor the first lesson, they'll start your package over. But I doubt you'll need that!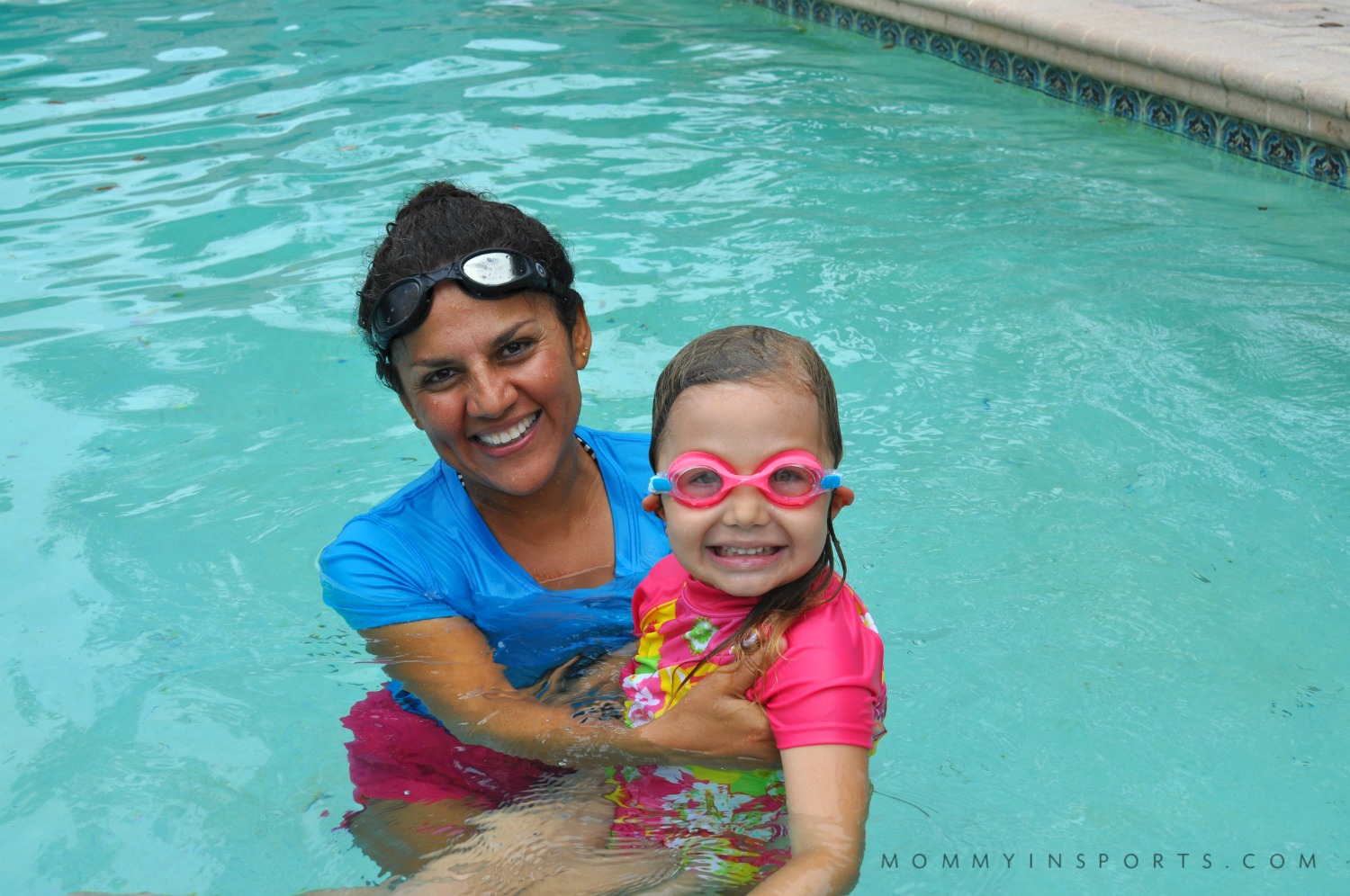 When Erica arrived, our girls gravitated to her. She had a kind and playful demeanor, yet she was all business. In just two lessons, 45 minutes each, she had Emylia jumping in the deep end and swimming to the other side of the pool!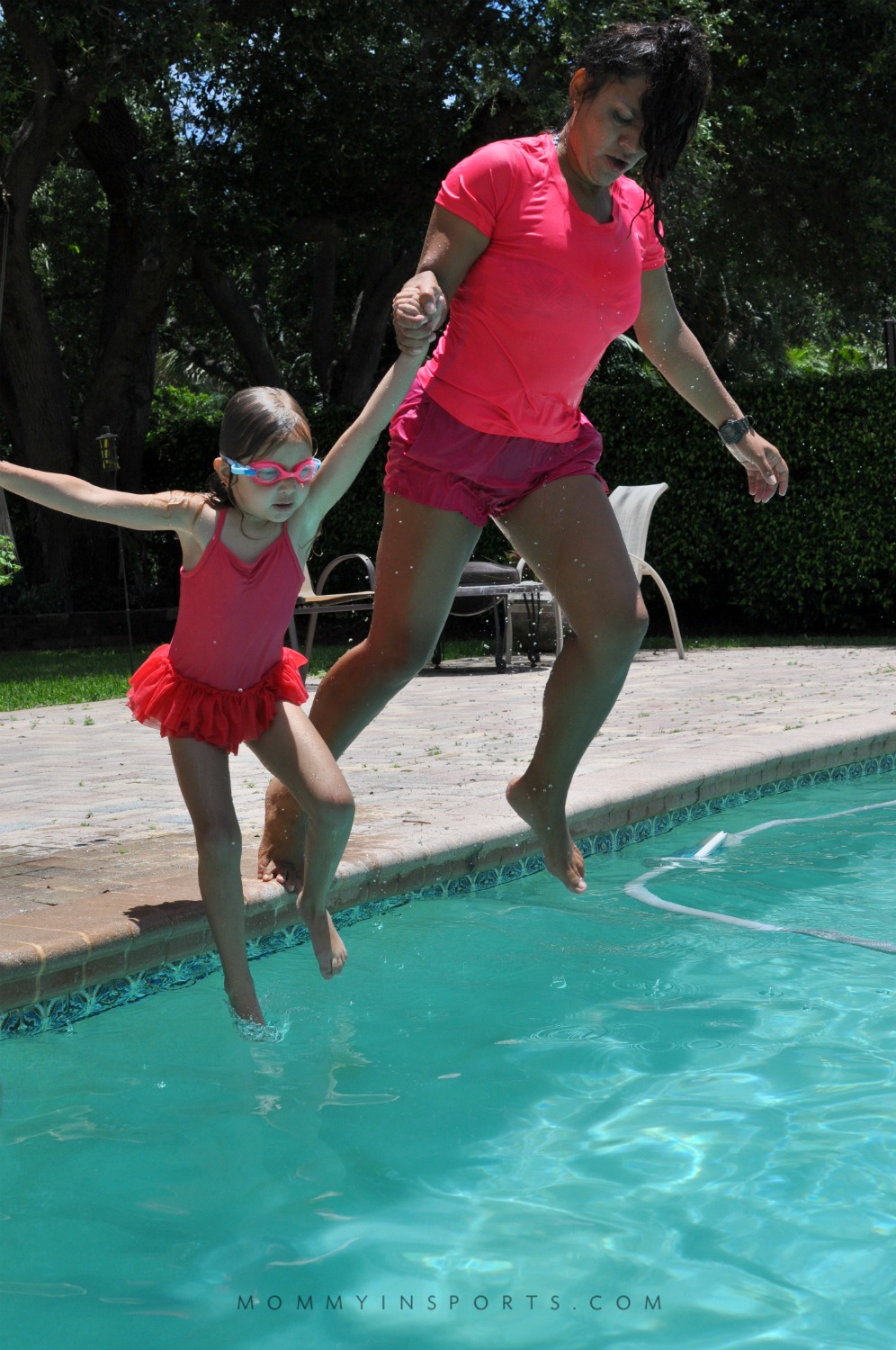 Prior to this, Emy wouldn't even jump into the pool for fear of getting her face wet! Now Emy is a jumping machine, yelling, "Wrecking ball!" every time she leaps into the water. (She likes Miley, not cannon ball!) It really is remarkable how much she's grown since these lessons. She also learned how to float on her back, stream line, to pick up objects from the shallow end, crawl stroke, and the introduction of the frog kick. We will most likely continue swim lessons with Erika this summer because Emy could use the practice and loved her so much!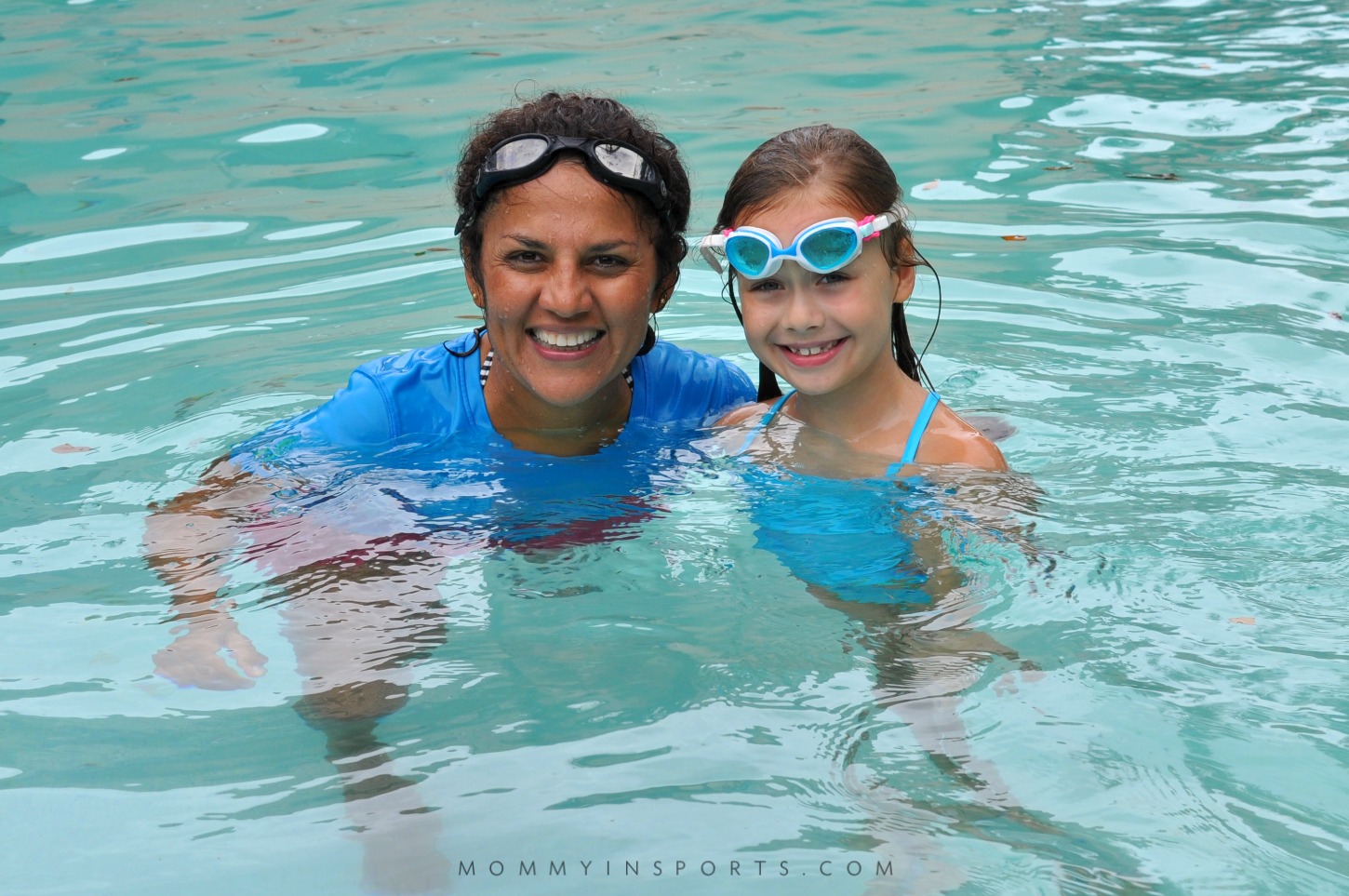 Our oldest couldn't wait to get in the pool with Erica. She already knew how to dive and how to do the crawl stroke at seven years old, but Erica really honed her skills and pushed Lila to learn more. By the end of her her lessons Lila could do all five strokes, could float on her back, and retrieve underwater objects in the deep end.
Prior to this she could only dive for things in the shallow end, and she now wants to join a swim team! This makes this mommy in sports happy because she's never embraced sports in the past, choosing art or dancing over soccer. I don't push our kids to play sports, but we do stress they need to try a few different active activities, and give it a full season.
Sunsational Swim School has instructors all over the country, so if you too need swim lessons for your kids, just go to their website and type in your zip code. You can't beat the convenience or professionalism. And it doesn't matter if you don't own a pool, this is a necessary life-saving skill, plus a fun and athletic activity for your kids!
Good luck starting swim lessons, and hope you all have a safe and happy summer in the pool!
If you liked this post, check out my interview with Olympic swimmer Dara Torres! And don't forget to follow along on Facebook and You Tube!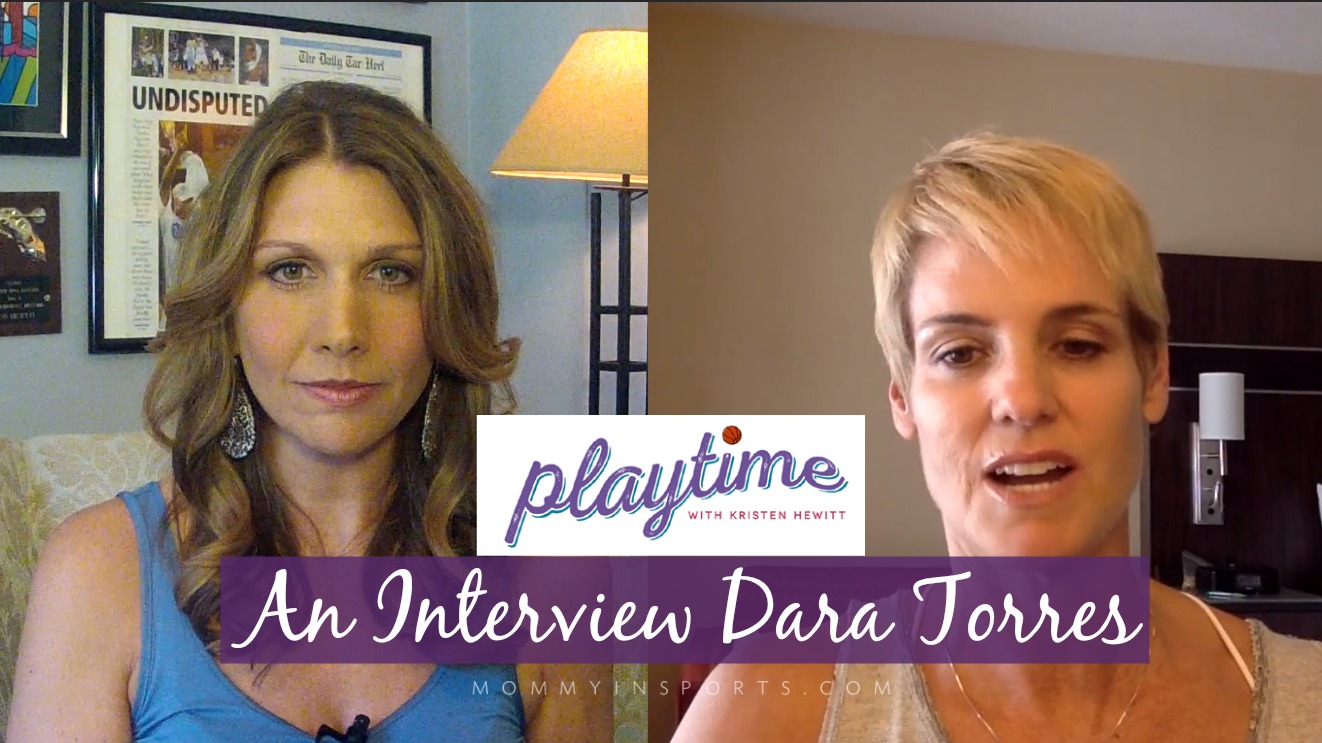 Disclaimer: I received complimentary swim lessons, but all opinions are my own!