Let's just preface this post with, we love reading to our children, and I'm a total bookworm. When I was a kid, summer vacation was all about swimming, and then going to the library to get the hottest new Judy Blume, Beverly Cleary, or Sweet Valley High novel. But now as a parent, the repetition of the same book over and over and over again at bedtime is becoming maddening.
Since our girls have inherited the love of reading, and one is now reading to us, here is the list of kids books that drive my husband and I totally and utterly bonkers.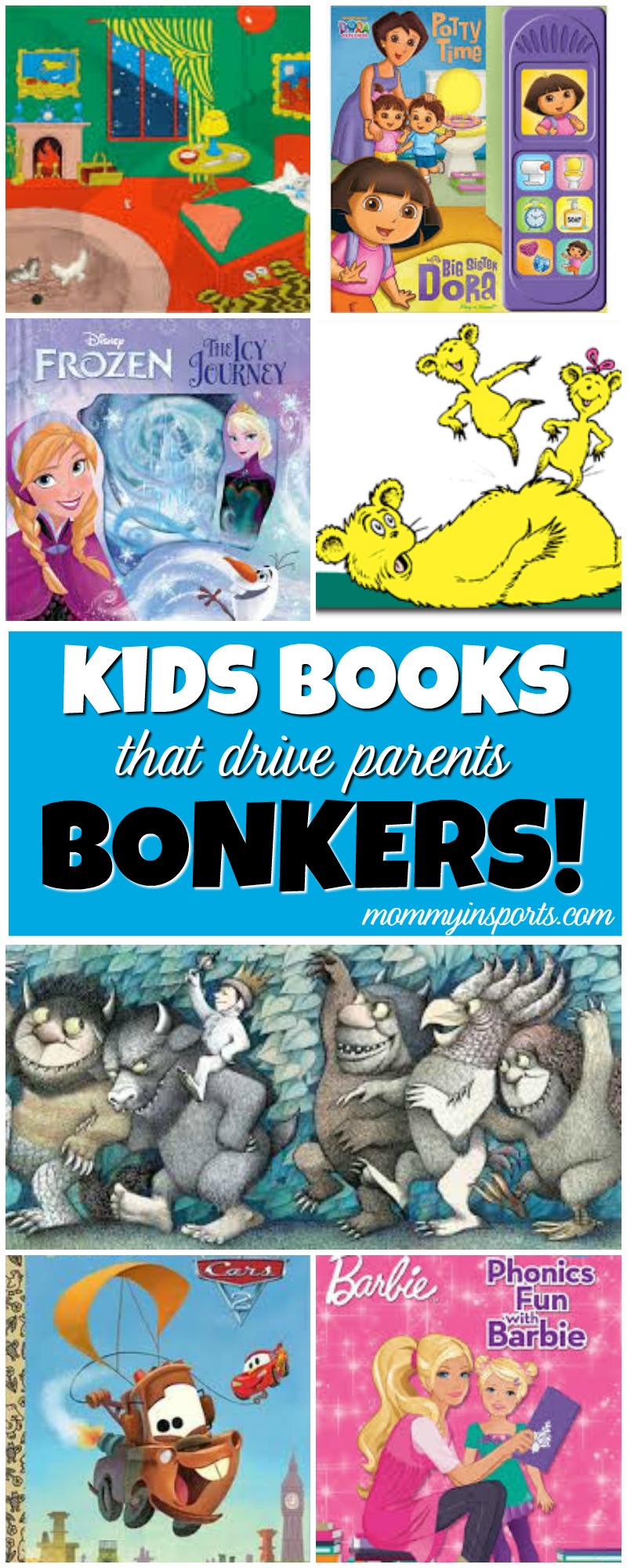 kids books that drive parents bonkers!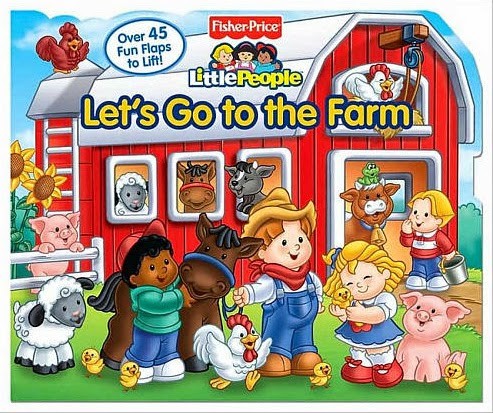 1. Lift the Flap Books – I think these are a conspiracy from bookmakers. I'm serious. You buy the book and the flaps are usually destroyed in the first hour. And then you have to buy more…and it's a vicious cycle. Of course the kids have to lift every single flap, so they take eons to go through. Our youngest also has to go back a page for something she missed that was vital to the plot. No thanks guys…I'll stick to the fuzzy textured touch and feel books.
2. Barbie Books – Have you seen the Barbie movies? They're not my favorite, but we have a few hand me down DVD's. The books however are horrendous! At least the "I Can Read" series. It's like they took the movie and condensed it to eight words per page, translated into sanskrit and back again by someone who is illiterate. They make zero sense and my husband actually asked me to burn them.
3. Little Golden Books – I get miffed at the length of Little Golden Books. I mean seriously, we've seen Tangled, The Little Mermaid, and Frozen eight million times…do we really need to rehash the plot before bedtime in 3,000 words? My friend Heather, who has a six year old boy, detests the super hero titles and their storylines. I'll take her word for it and not introduce them into our home.
4. Anything Dora – Sorry Dora and your slew of fans…you are just too perky. And I don't want to vamanos anywhere with you, Boots, or Tico. Though my toddler does adore you and backpack, I apologize for not sharing her affection. I hope your voice has changed now that you're a pop star.
5. Noisy Books – What man sat in a conference room and developed the press the button noisy-ass books? I know it wasn't a woman, because no mom in her right mind would want these in her house. If I didn't have a headache after twelve hours with my kids, these books would put me over the edge. On a kinder note – they are great for independent playtime…but when mommy walks in the room wave bye-bye.
6. Goodnight Moon – I know it's a classic, and I've read it 800 times. But when you can recite a book without even holding it…it's time to move on.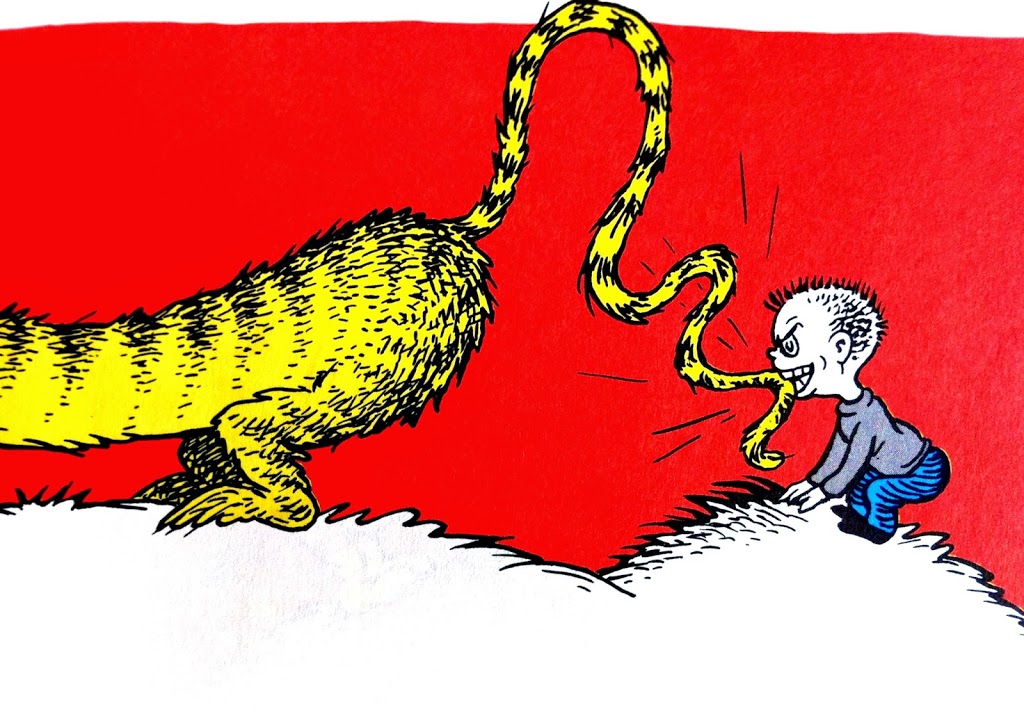 7. Hop on Pop – Was Dr. Seuss hopped up on something when he wrote this one? Both of our girls imitated this book and learned to bite from the illustration above. This one goes in the donate pile…sorry to whomever finds it.
8. Where the Wild Things Are – Another classic and Caldecott Medal winner that has terrified both of our girls. This is one that we will save for when they are a bit older.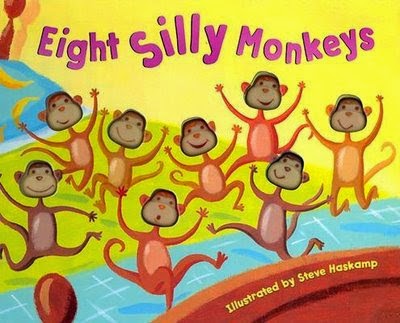 9. Eight Silly Monkeys – How many times is mama going to call the doctor? You'd think she (and her little monkeys) would learn not to jump on the bed. Or at least just text the poor doctor? The good news is our 2-year-old can now recite this one to us. Over and over….
I'm sure there are hundreds of kids books at there that we haven't even read yet that are high on the annoyance scale. But let's focus now on what we DO like! Check out our favs on Pinterest!
which is your least favorite book to read with your kids?