I always wondered as a child why my mom made such a big deal out of birthdays and Christmas. She would always over buy, wrap for days, and spend so much of her time giving. She loved to see our surprise and joy as we unwrapped our gifts, and felt so much happiness that she was able to make our day special. Fast forward 30 years, and I'm proud I've become her. I love to find unique gifts that will make someone I love know that I've really thought about them. Giving and showing appreciation to others is my love language, and that's why each holiday season we try to focus on giving.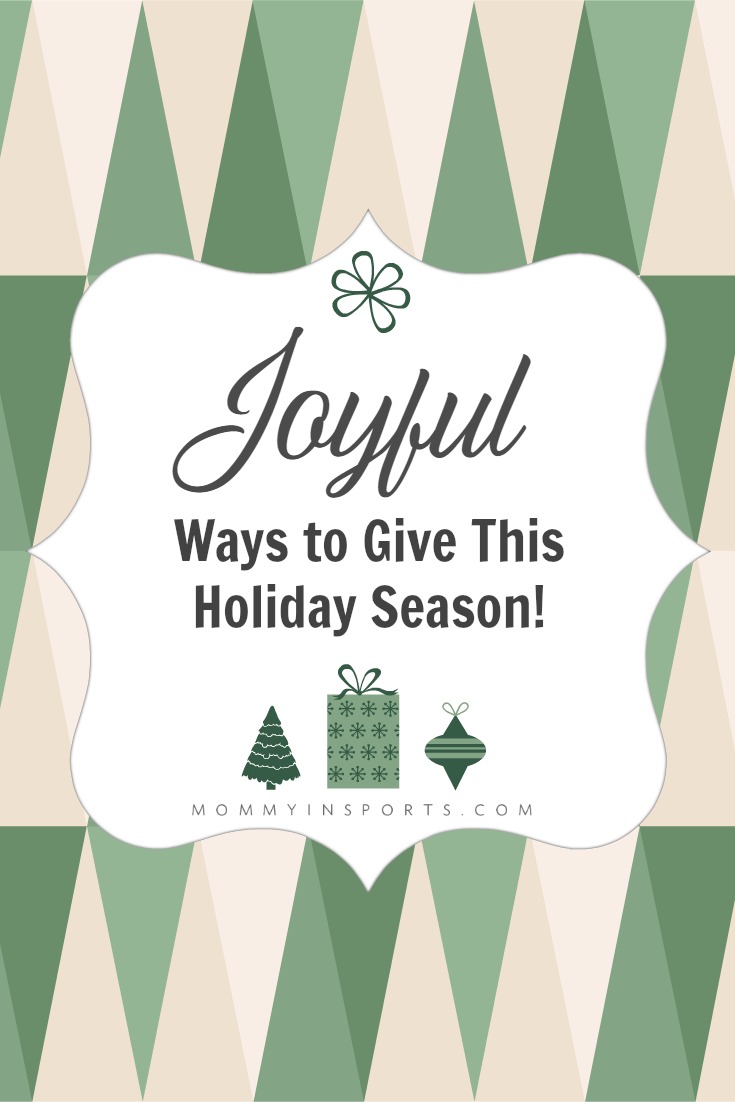 It's not easy with two young girls who say "I want" a bajillion times a day. But for us teaching them gratitude has become a focus, and in order to truly appreciate what you have you have to experience what others don't. This is why we make homemade gifts each year, and why are are continuing to try to help others this holiday season in a variety of ways. So I thought I'd share a few things we are doing this month to help make the holidays special for others who are in need.
joyful ways to give this holiday season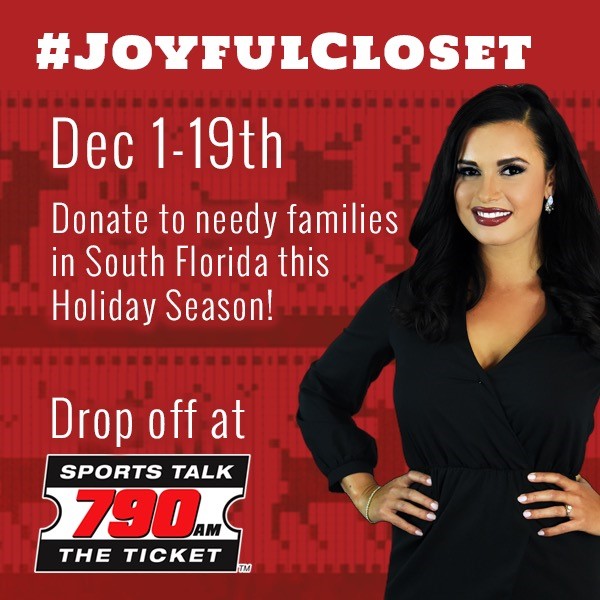 CLEAN OUT YOUR CLOSETS
Of course we need to make room for the loot Santa is likely to bring, but we were inspired by my friend and fellow sports broadcaster Joy Taylor. She is holding a clothing drive for the Holidays to bring in donations to Women in Distress, a women's shelter in Broward County and Camillus House, shelter for the homeless in Miami. She is collecting used or new clothing, coats, blankets, baby items and shoes for the needy. We all have extra stuff taking up space in our closets that we don't use anymore, and it can make such a difference for someone in the community.
Donations can be dropped off at the station Monday-Friday from 9AM-5PM at 20450 NW 2nd Ave, Miami or she can come and pick up donations as well. I encourage you to involve your offices or family and let's help gather as much as we can spare to help these great organizations make a difference in South Florida! And even if you're not here in Miami, I challenge you to take a look in your own closet and your children's as well. We were able to purge 20 Barbie's, loads of baby toys, and really clear the clutter this month. I can't wait to donate our items and know that we were able to help so many!
ADOPT A FAMILY
I wrote about the great work Neighbors 4 Neighbors was doing last year, but you can still adopt a family now! For 23 years, Neighbors has been connecting those in need with those who can help. Their annual Adopt A Family 4 The Holidays program is a conduit, that puts families in need in direct contact with families who can help them. These families have been nominated by our Non-Profit Partners, many agencies you know and love, but who don't have the ability to provide this connection for their clients. Here are a few ways you can help:
Choose a one on one adoption. Register on our website www.aaf.neighbors4neighbors.org . Browse through the 20 or so families still available for adoption. Choose your favorite and contact the family directly and unwrap hope for their holiday.
You can also help by hosting a Toy or Gift Card Drive as part of Adopt A Family's Operation Elf. New unwrapped toys and especially gift cards are a fantastic way to help. Gift cards allow the families to get the things they really want and often need.
Lastly, you can make a donation directly to our website and we'll get gift cards and give them to a family on your behalf.
RANDOM ACTS OF KINDNESS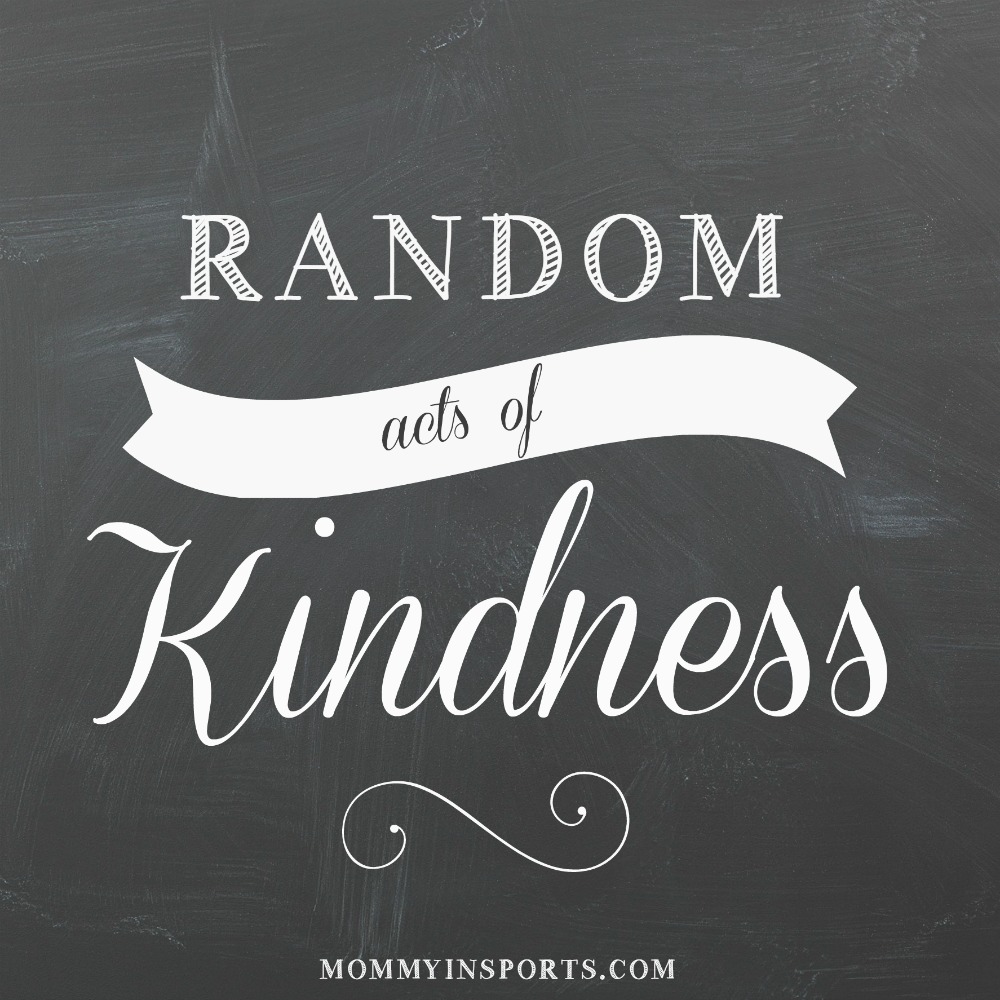 I've seen many articles and blog posts on this topic, but these three really resonated with me:
Spreading Joy – 10 Acts of Kindness to Do with Your Kids This Holiday Season
101 Easy Ideas for Random Acts of Kindness
Why random acts of kindness? Because our girls aren't being very kind to each other, and our oldest is learning some pretty mean words and behaviors in first grade. It's time for me to walk the walk and start modeling the behavior I want to see in our daughters. Kindness and compassion goes a long way, and this is something we can start now during the holidays, but do one day every month in 2016. We are planning our kindness crusade this weekend, and I can't wait to see the smiles we earn from others and in our hearts.
These are just some ways to give this holiday season. I hope everyone is celebrating all month long, and truly enjoying this time with their families!