I started decluttering three months ago before the holidays, and I purged everything in my path. Clothes, toys, linens, my mom's wedding dress…it felt liberating to make space in our homes and have less clutter.
But there's one thing I kept even though it didn't spark joy. It actually did the opposite – it sparked pain.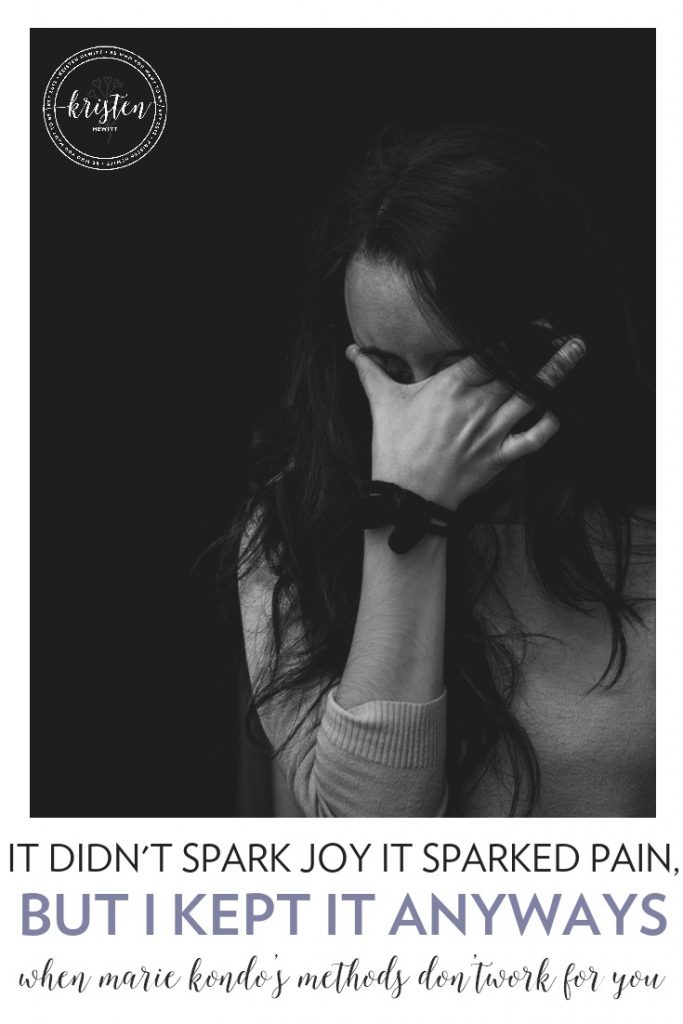 The pain of the injections and disappointment each month when we saw the negative pregnancy test.
The shame of not being able to get pregnant on my own.
The guilt of not being able to give my husband what he wanted, a baby.
And all the trauma I suffered having multiple surgeries, fertility treatments, and IVF procedures for over seven years.
This white shirt was my maternity tank top I wore during both of my miracle pregnancies, and there was no way in hell I was throwing this away.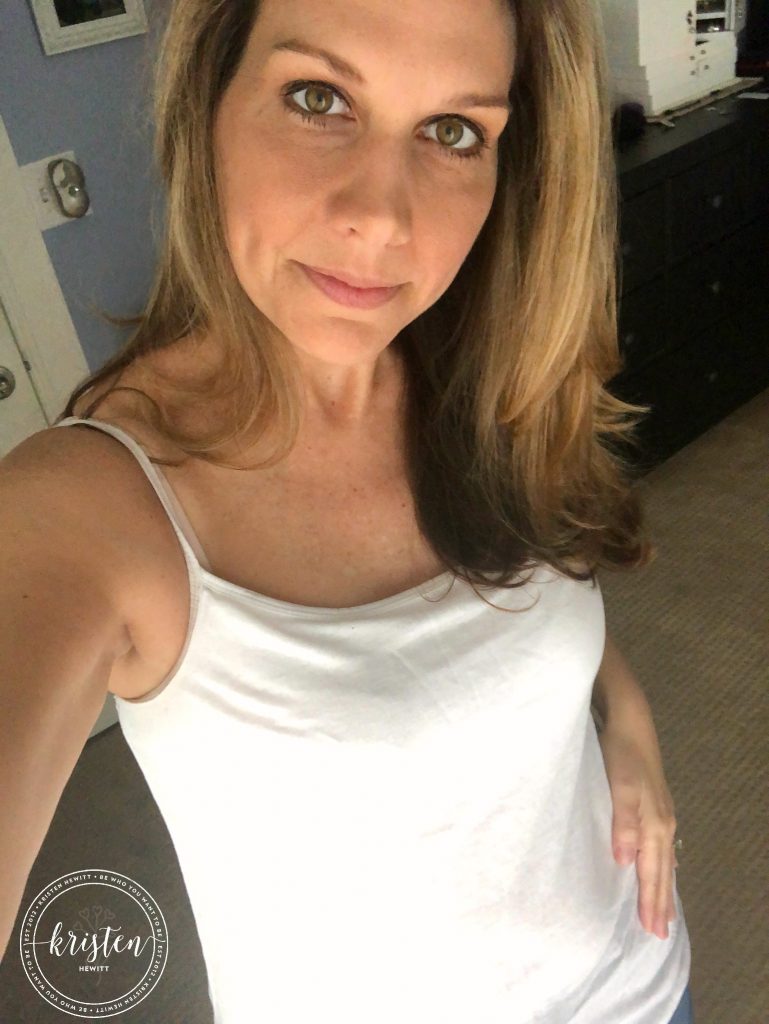 Sure it's too big, but that material that's now tattered and see through once stretched tightly over the babies growing inside. It wrapped snuggly around them and moved with them when they kicked or hiccupped. It was my favorite top to wear in the hot summers in Florida, and I was even photographed in it for a maternity shoot.
It has no real purpose in my home and I have no idea when I'll wear it again, but I kept it because it reminds me that I did some really hard shit.
It tells the story of an accomplishment after enduring so much freaking heartache.
It's a celebration of never giving up on becoming a mother even though the chances were slim.
It's a lesson that there's still good in life – even when your situation absolutely sucks.
And as I slid on the baggy old tank and touched the perfect, soft worn circle that used to wrap around my belly, I felt the power and strength I used to have. And still almost ten years later, was in awe of what my body was able to do… conceive, grow, and create two healthy humans.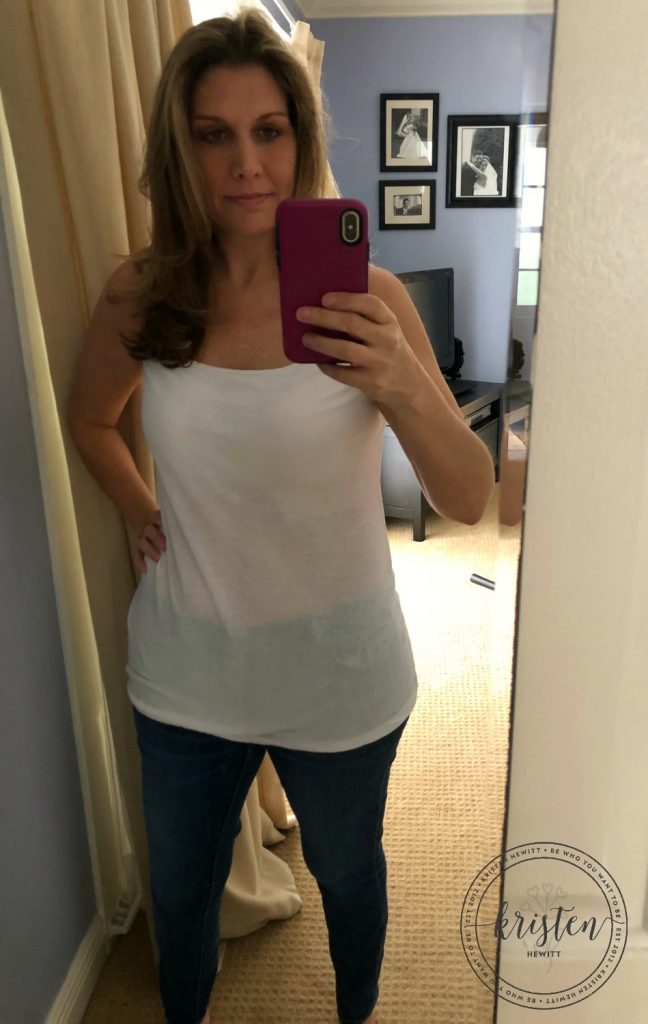 I know we're supposed to leave the past behind – and live in the present, but sometimes we have to look back to see how far we've come. Sometimes we need a visual reminder of our success, to help us never forget what we were able to overcome.
I totally get Marie Kondo's methods of tidying up and am glad her Netflix series is helping so many clear the clutter in their homes so they can make room in their lives for the good to come. But don't get so caught up in purging and the rules that you give up things that really matter to you.
Like that Playbill from your first Broadway show. Or your first childhood stuffed animal. Or your favorite maternity top that has the physical shape of your babies that used to live inside of you.
Sometimes memories don't spark joy and that's OK, but don't trash everything that makes up your history. Savor the good and the hard, because we are the sum of all of our parts, even the messy ones.