It started back in August, when we switched from mostly commercial free Disney Junior, to Nick Jr., Nick, and Sprout. The incessant, "I want that!" every time a commercial came on. Or "I'm totally getting that for my birthday!" each time we visited a store. Our girls were being introduced to a new world of toys and I WANT has become my least favorite phrase. Then in September, they started a Christmas list.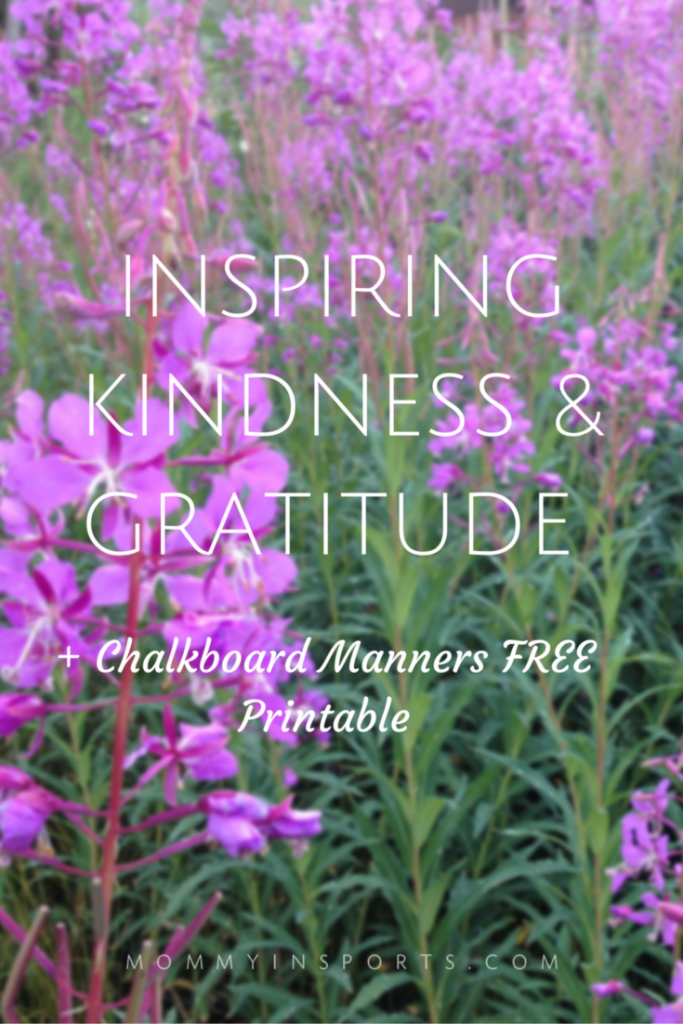 It's now enormous, filled with every Barbie, Palace Pet, and Descendants doll you can imagine. And left behind is a huge dollhouse already filled with over 50 Barbie's. Yes our girls are spoiled, "as they should be," my husband uttered one morning recently. But in all of this I feel like we've forgotten to teach them an important skill, thankfulness.
With a Halloween candy hangover this week, everyone is tired and cranky from Daylight Savings Time. The girls aren't sharing as well, and fights and scuffles are occurring more often than not. As the season of giving approaches, it seems like we are all doing the opposite, and are simply not being grateful or kind. For us it's the transition and pressure of me starting the Miami HEAT season, and my husband travelling more. Not to mention the exhausting after school activities, birthday parties, and holiday stress and travel about to kick in.
So it's time to make a change.
This week, I've been working extra hard to keep my voice low, model kindness and patience, and introduce gratitude journals. It is a great reminder for us all to journal and remember the positives everyday, as opposed to focusing on how many Palace Pets your sister has, or why mommy makes disgusting food. And for our littlest who can't yet write words, well she just draws pictures of things she loves. (Usually toys, a work in progress!)
As we were walking through the girl's favorite store Target last week, I saw a super cute manners sign. It was in the $1 bin and not that pretty, but the sayings were. So I snapped a photo and decided to recreate it!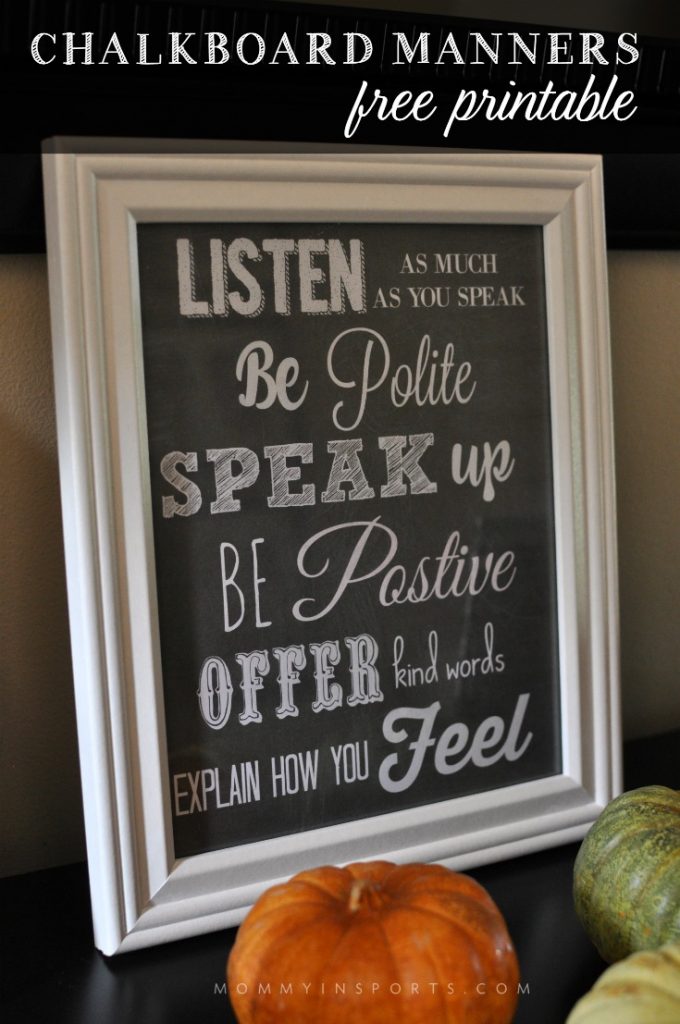 So here's what I made that now sits by our front entrance so the girls can see it everyday. Sure they might not always read it, but the messages are important and beautiful, and something we could all benefit from reading everyday.
And since I'm grateful to all the kind readers of mommy in SPORTS, I thought I'd share it as a free printable. (ENTER YOUR NAME & EMAIL BELOW TO DOWNLOAD!) Enjoy!
And if you are looking for more ways to inspire gratitude in your kids, check out these wonderful solutions from Alana and Parenting from the Heart.