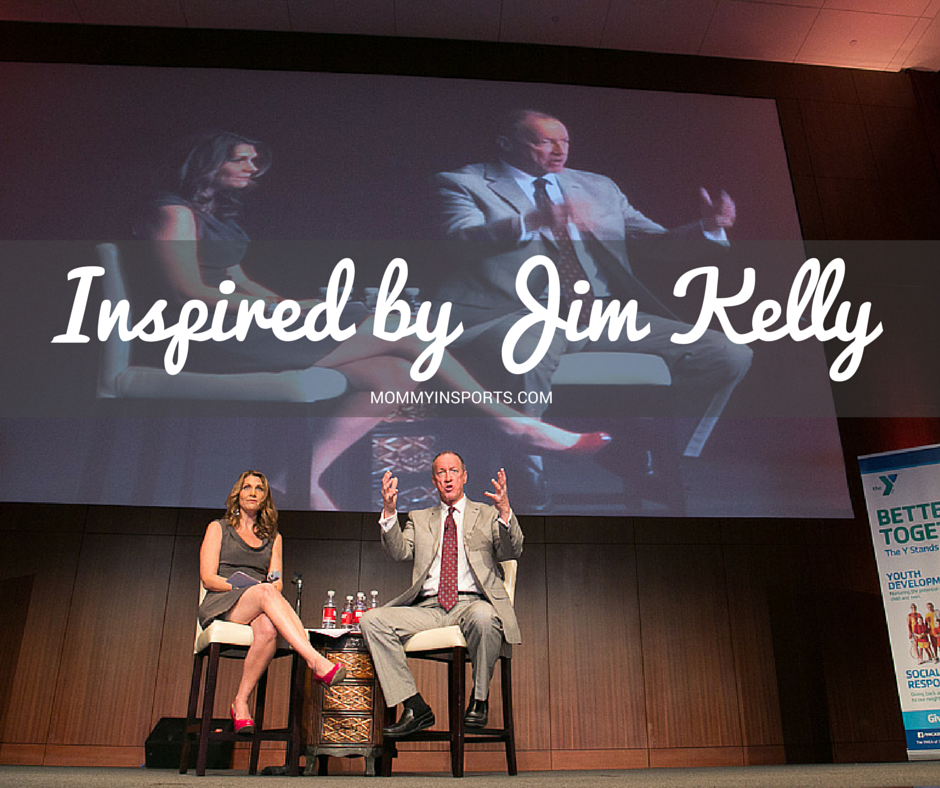 As I sat on stage with Pro Football Hall of Fame Quarterback Jim Kelly and heard him speak at the YMCA of South Palm Beach County's Inspiration Breakfast last week I was beyond moved. How could anyone not be inspired?
Here's a man that injured his shoulder while up for the Heisman in his senior season at the University of Miami. Many thought this was a career-ender, but he persevered.
Here's a quarterback that led his the Buffalo Bills to four straight Super Bowls, but never won that elusive title.
Here's a man that lost his son Hunter to Krabbe Leukodystrophy at just eight years old. And though his heart was torn apart – he was still motivated to help others through his foundation Hunter's Hope.
Here's a man that has battled cancer twice, and lives now with a prosthetic jaw, a lisp, hearing loss and cannot produce saliva. And instead of being home sulking, or soaking up the sun somewhere on a beach, or just simply living…he sat at the Office Depot Headquarters in Boca Raton, FL to help motivate and inspire others as part of the YMCA's mission.
Everyone in the world is looking for something negative," he preached to the crowd including former Dolphins great John Offerdahl. "On social media and in the press they are always trying to find mistakes and criticize you.
And that is something every person needs to hear every single day.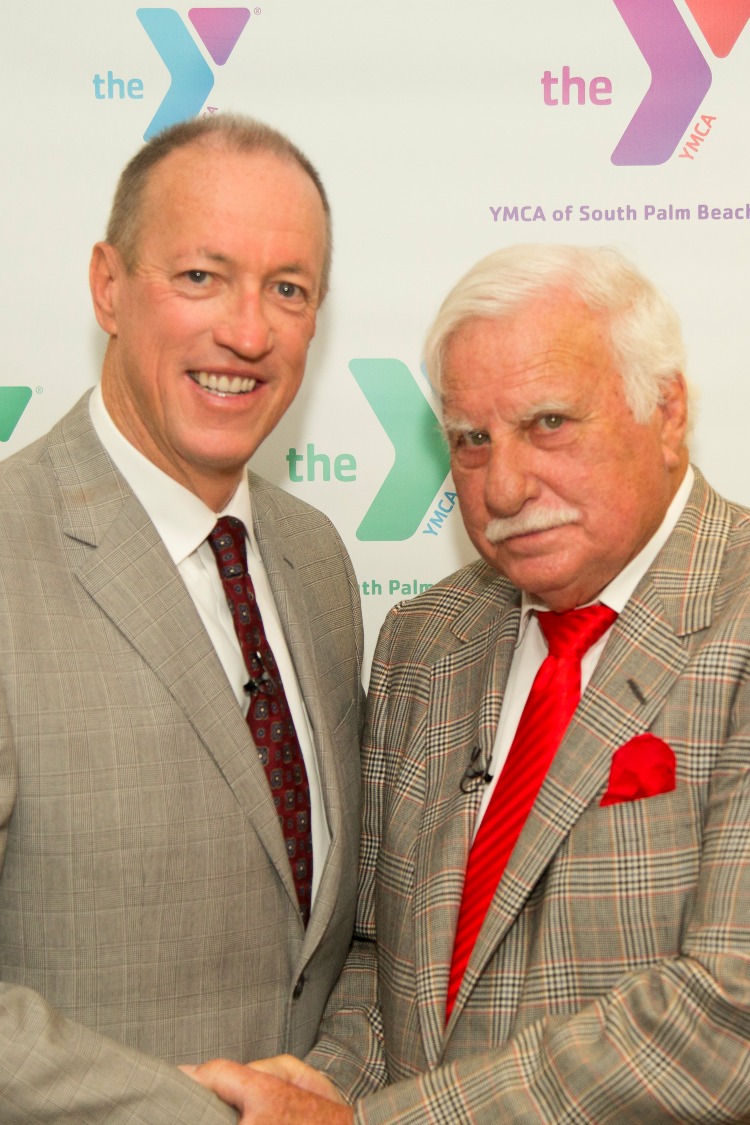 "I don't know any player who has ever had so much to share with so many people as Jim Kelly has", said his former coach at the University of Miami Howard Schnellenberger in his introduction of the Hall of Famer. And then Kelly took the stage to talk with me about his journey. He first spoke of the mentors that have helped shaped him.
You always want to be surrounded by great people, and there's a lot of people that we all go through in football, a lot of coaches. But I've been blessed…I had a high school coach that was a mentor of mine, my father was a great role model, and then in college I had Coach Schnellenberger for all four years, and in Buffalo it was Marv Levy. I had all of these great people who let me be myself and in turn I learned so much from each individual. They all helped to make the me the man I am today."
And then he spoke of his hernia and neck surgeries, two cancer battles, and of course the illness of his son. And when speaking of Hunter who was born on Kelly's own birthday, he revealed that it wasn't his football accolades that he's most proud of, but the work of his foundation Hunter's Hope. "What we're doing is changing kids lives. When you have young couples walking up to you holding babies in their arms and thanking you for what your foundation is doing, changing legislation, you understand why the lord picked you as a father of a special boy."
It's that positive and grateful spirit that embodies Jim Kelly which has driven him to become #KellyTough. This also happens to be the title of he daughter's new book. Though he grew up learning to be tough in a family of five boys, he admitted it wasn't physical toughness that has helped him through these challenges. "What I needed help with was mental toughness. People will tell me all the time, it's good to see you," said Kelly. "I tell them I'd rather be seen than be viewed! And when people say I inspire them. I want them to know how much they've inspired me with the letters and cards I've received. I read every one."
Jim Kelly's yesterdays may have been filled with both football glory and personal tragedy, but today he's currently cancer free. He now looks forward to each tomorrow, and will continue speaking across the country to make sure you do as well.
Make sure you make people's tomorrow better by what you do today. I never gave up, even as a young kid when they told me I wouldn't play football again. I tell people you have to keep fighting, because what you do might help someone else."