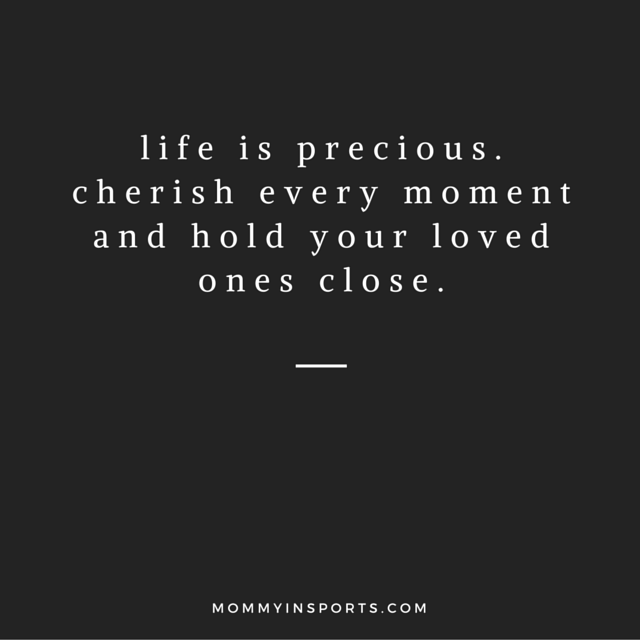 At 6:45AM yesterday morning television reporter Alison Parker and Adam Ward were murdered by a disgruntled former employee of their station WDBJ in Moneta, Virginia. They were killed on live television, by a man full of vitriol and hate. And we were witnesses.
Moments after, the suspect announced his crimes on his Facebook page and even posted the video of their deaths on his Twitter account. He filmed his cold blooded murders and then boasted about them online. He even wrote a manifesto, detailing his soon to be crime and troubled reasons behind it. He was apparently a very sick man, who took his own life a few hours later when confronted by police.
Can you imagine what Parker and Ward's last seconds on this earth were like, so full of fear? They weren't at a crime scene, in a war zone, or even in a rough neighborhood. They were just doing their jobs, a piece on the 50th anniversary of a local recreational center. An easy and fun live shot that so many of us in the business have done countless times. But their broadcast and their lives were cut short, in the blink of an eye, with an audience watching. That audience sure to include shocked co-workers, members of the media, and their families. All wondering the same thing; why?
My heart has been heavy and I've been feeling somber as I try to process this senseless violence. I unfortunately saw a version of the video on a British website, as most of the U.S. sites have taken it down out of respect to the fallen. It's unfathomable to me that someone would have this much hate inside of them, and do such an unspeakable act towards their former coworkers. Violence happens everyday I know, but rarely do we witness it, see it, and understand the gruesomeness of it as its happening.
But with this shooting occurring on live television, it's different. This wasn't an episode of CSI or the latest blockbuster thriller. What we saw was real. The shooter's cell phone video of his weapon pointed at her. We saw her shock and horror as she realized she was about to die. We saw a woman trying to run for her life. And then we saw two human beings murdered on live TV. It's utterly unthinkable.
But yet it's all I can think about.
As I laid with my daughter at bedtime she asked why I was so quiet. I didn't know what to tell this sweet girl so all I said was, "A man was mad today, and took a gun and killed two very young people. They work in television and it makes me sad that they had to go to heaven. Guns are dangerous. Do you know what to do if you ever see a gun?"
"Don't touch it, come get my parents or a policeman", she said. "Were they your friends mama?"
"No but we are all part of God's family, and I don't like to see people get hurt."
What's most shocking about seeing this story over and over again is realizing this could happen to any of us at anytime. Life is fragile and not guaranteed. Yesterday it happened at a quiet time of the morning in the most inauspicious place. And it happened to two very young people with promising careers and lives ahead of them.
There have been many shootings lately, all gruesome and terrible with unspeakable outcomes. But for some reason seeing it unfold in the media and online has made it all too real. I'm feeling overwhelmingly grateful for my family, but desperately want to protect our children from the evil that exists. Is that even possible?
While more details come out about the shooter I refuse to mention his name, or share any footage of the incident. He wanted fame, he wanted notoriety, and unfortunately the media is giving it to him. So instead of thinking of him I'll say a prayer for the fallen's families, and hope they can find peace in the coming days as they try to make sense of these tragedies. And I'll keep my own family close and cherish every second as if it's our last.
Because life can end in a blink of an eye.