It's that time! Back to school means one thing, back to sports. Ballet, gymnastics, and soccer prevail in our home, and we're always searching for the perfect snacks to fuel our littlest athletes. But equally important is hydration.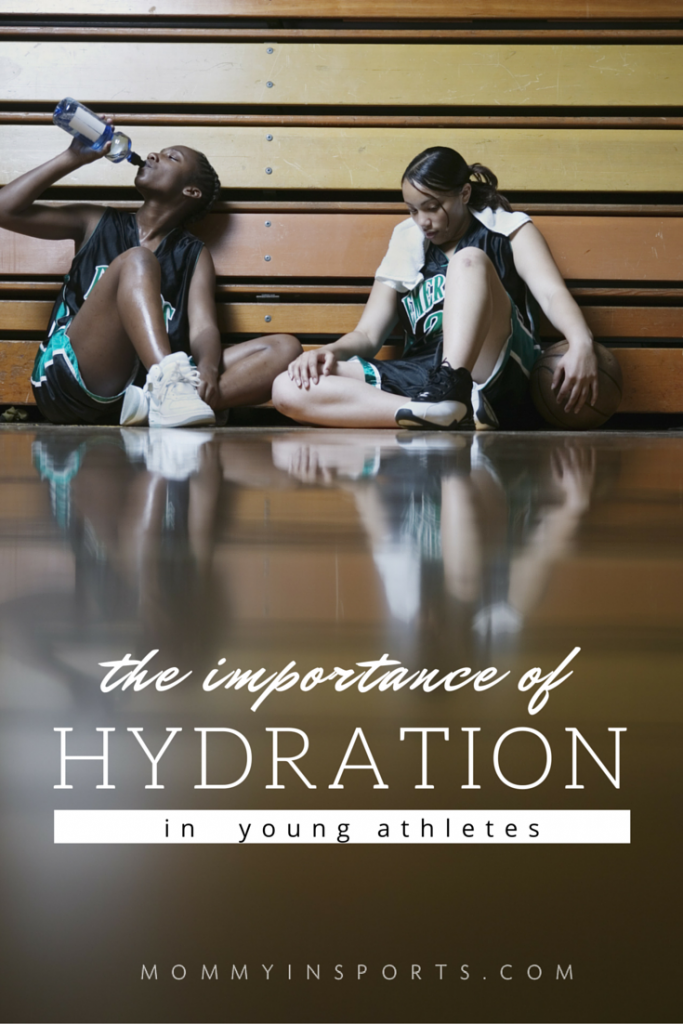 As most people know, hydration is key for fueling our young athletes. Miami Dolphins Team Nutritionist Mary Ellen Bingham told me, "Kids need fluids before, during, and after exercise to cool the body, lower their core body temperature, and prevent sickness and dehydration. It also improves mental focus and protects with muscle recovery."
But how much water or electrolyte drinks is enough? Thankfully Bingham breaks it down for us by age.
DAILY FLUID INTAKE
(This is what your child needs daily.)
4-6 cups (32-48 oz) for 6-12 years old
7-11 cups (56-88 oz) for 13-18 years old
Here are fluid recommendations for exercise:
BEFORE SPORTS: 1-2 hours prior, 4-8 oz of water (6-12 years old), 8-16 oz of water (13-18 years old)
DURING SPORTS: 5-10 oz every 20 minutes. Athletes who tend to sweat more will be on the higher end (10) and those who sweat less will be on the lower end (5 oz)
HELPFUL TIPS
1 Normal gulp equals approximately 1 ounce.
Sports drinks are appropriate for exercise lasting an hour or more to replace electrolytes and carbohydrates.
After expercise drink 16 oz, per pound lost.
Bingham also says that many athletes are not weighing themselves pre- and post-exercise, so the average recommendation for replenishing fluids is 24-48 oz post workout.
This fluid calculation for children may help you determine what your child needs!
the performance project
Recently, I had the chance to meet and work with Dr. James Carter and the Gatorade Sports Science Institute at IMG Academy in Brandenton, FL. Check out the Performance Project series of videos we shot with Dr. Carter, and fellow blogger and former TV New Reporter Danielle Smith! There were some really fun experiments where we learned about proper hydration for kids, and Dr. Carter helped break down some myths about the sugar content in sports drinks. (The last one is my FAV…it involves a rocket and a cool drone camera!)
See you on the soccer field! And at the ballet studio…and at gymnastics…and oh yeah the pool…