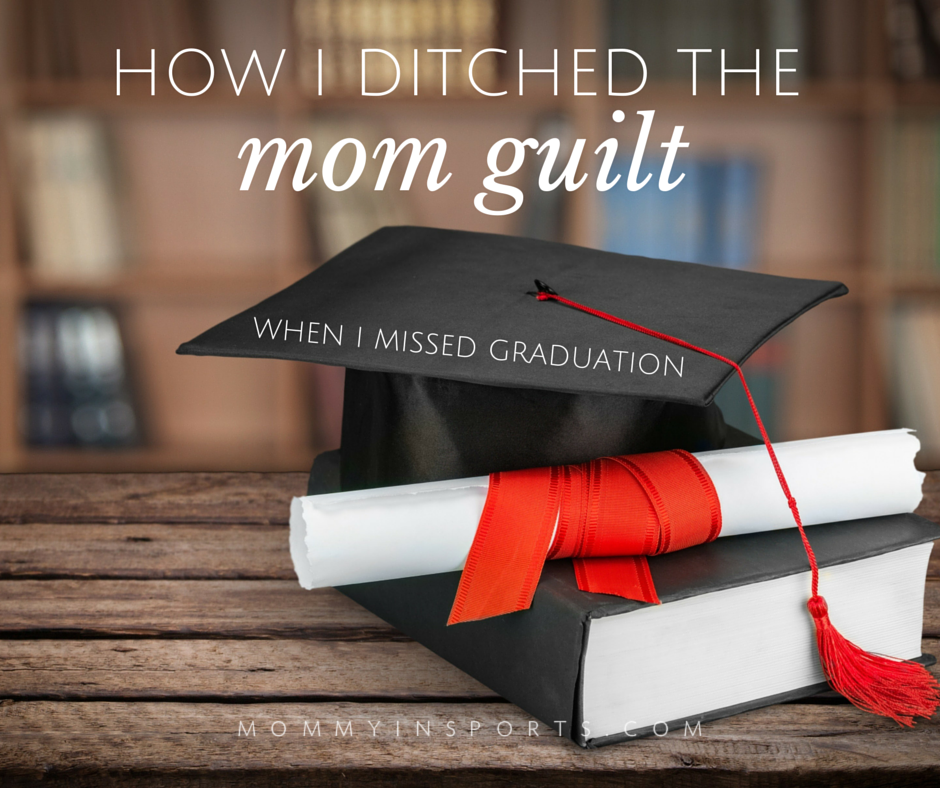 I heard it over and over and over again when teachers, friends, parents, and family learned I couldn't attend our daughter's Kindergarten graduation this week.
"Oh no! (horrendous gasp) That's awful. Aren't you so upset?"
Quite honestly, I wasn't. And I'm curious if they would have had the same reaction if it was her father missing the ceremony instead of me.
Sure I was a little disappointed that I wouldn't see her proudly walk the stage in her cute cap. I mean it's not like kids graduate every year…oh wait yeah they do. I also wanted to see her performance that she's been singing the last two months, and be there to celebrate the end of the school year. But it's not like I'm an absent parent, I was room mom this year and basically lived at her elementary school!
As for the graduation, I did everything I could to make sure I was involved; I bought her a special dress and sandals for the big night, I instructed her daddy to bring her two dozen pink roses for after the ceremony, and asked him to record every second on video. But there comes a time in every woman and mother's life where you have to put yourself first. So for the first time ever I did, and ditched the mom guilt. Boy did it feel good.
The last six years I've been living in a strange limbo of a working mom, a stay at home mom, and a work at home mom. Sure I've held on to as many television jobs as I could, and even started this website…a professional freelancer so to speak. But because conception was so difficult for us, I've wanted to be with the girls as much as possible. They feel like such an incredible gift, so I chose to put my career aspirations and dreams on hold and neglected myself; no working out, or girls nights, or applying for those next jobs. But let's be real, if mom isn't happy it effects the entire family…and lately I've been feeling stuck.
So when the call came to co-host as a spokesperson for a major national brand in a new series of web videos…I couldn't say no. When opportunity knocks you have to tear down the door! And I surprised myself by not feeling even an ounce of mom guilt when the shoot just happened to fall on the day of Lila's Kindergarten graduation. Nada, zilch…ZERO. It felt like a metamorphosis into a new world…and I was finally ready to take the next step. Boy did it feel good.
Of course I spoke to Lila before I accepted the job, and explained that mommy had to go on a road trip. Her little lip quivered for a second, but I told her we would Skype the night of her graduation and her Nana was coming. She was completely unfazed so I prepared to head out on my first solo road trip in seven years.
Prior to having children, I traveled all the time. First as an assistant producer for the Orlando Magic – which was how I met my husband. Then after the 2006 NBA Finals, Fox Sports Florida hired me to be a correspondent for a college football show. I traveled the state to find interesting feature stories on up and coming collegiate athletes in Tampa, Jacksonville, Tallahassee and beyond. I loved the fact that each day was a new story and a new adventure. And when I was pregnant with our first, I commuted from South Florida to Orlando as a feature reporter for the Orlando Magic.
But after I had that sweet baby our lives changed forever, and the thought of leaving her was torture. A premature delivery, coupled with a a blood patch and postpartum anxiety disorder, and I didn't leave her for a single night until she was nearly two years old. And the only solo vacation my husband I have ever had in seven years was a short ski weekend last year.
Moms of every age and in every situation admit to feeling guilt over everything. Should we make time to workout? Is it fair to go to work when my kids are sick? Should I put away my phone and stay off social media? Mom guilt can strike when we least expect it and envelope our hearts and minds. But it's up to us to ignore it, release it, and accept our decisions. I feel like I've finally taken a step back into my former life, and am slowly starting to figure out that elusive working mom balance. Boy does it feel good!
Sure it's difficult. We all want to raise emotionally happy and secure kids, be there to kiss every boo boo, and see every milestone. But you know what…children can also learn so much more from us by watching us work. Seeing us live and enjoy our passions, and understanding that women can work and be moms if they choose…have it all so to speak. It's an important example to set regardless of whether you work or where. If our kids see us working towards and achieving our dreams, maybe they'll be inspired to do the same.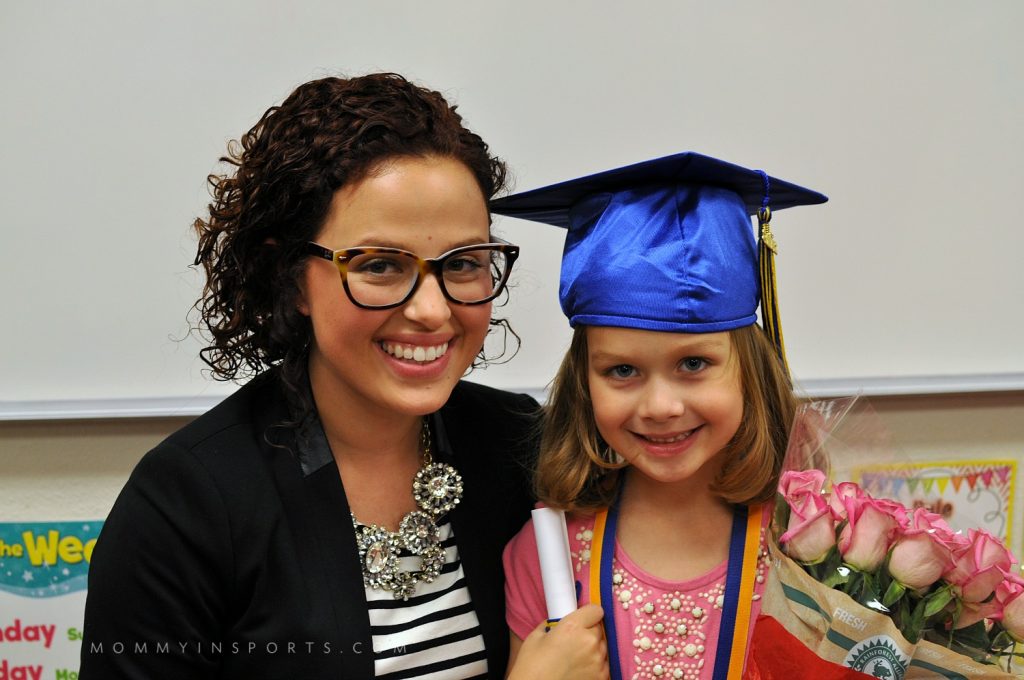 Yesterday morning at our end of the school year volunteer breakfast I heard it again, "I didn't see you at graduation, you must have felt terrible to miss it." I replied, "Sometimes moms have to work, life goes on. I'm here now though and she knows she's loved. That's all that matters."
And as I watched the encore performance of the song they sang at graduation, I felt the surge of emotion I'm sure I would have felt that night. I may not have been with her physically, but my heart was, and always will be with her wherever I am.
…and damn does it feel good.