[dropshadowbox align="none" effect="raised" width="auto" height="" background_color="#ffffff" border_width="1″ border_color="#dddddd" ]#spon: I'm required to disclose a relationship between our site and Intel This could include Intel providing us w/content, product, access or other forms of payment.
[/dropshadowbox]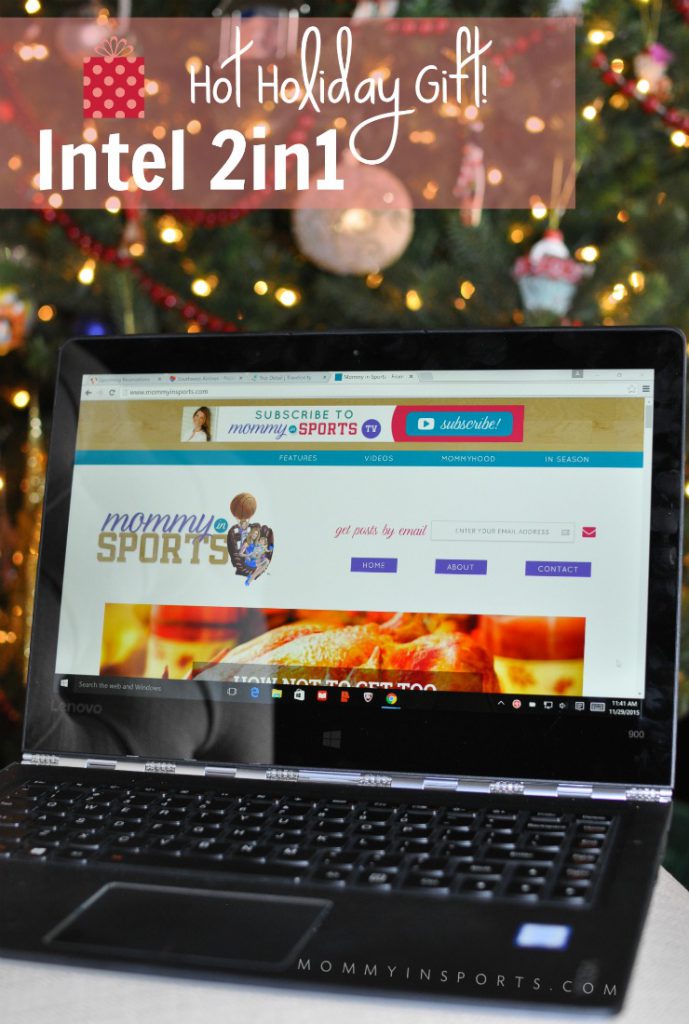 Looking for a gift for the techie in your life? Or maybe someone you love needs a new laptop or tablet? I recently received the latest hot holiday gift from Intel 2in1, the Lenovo Yoga 900 and am already in love with it!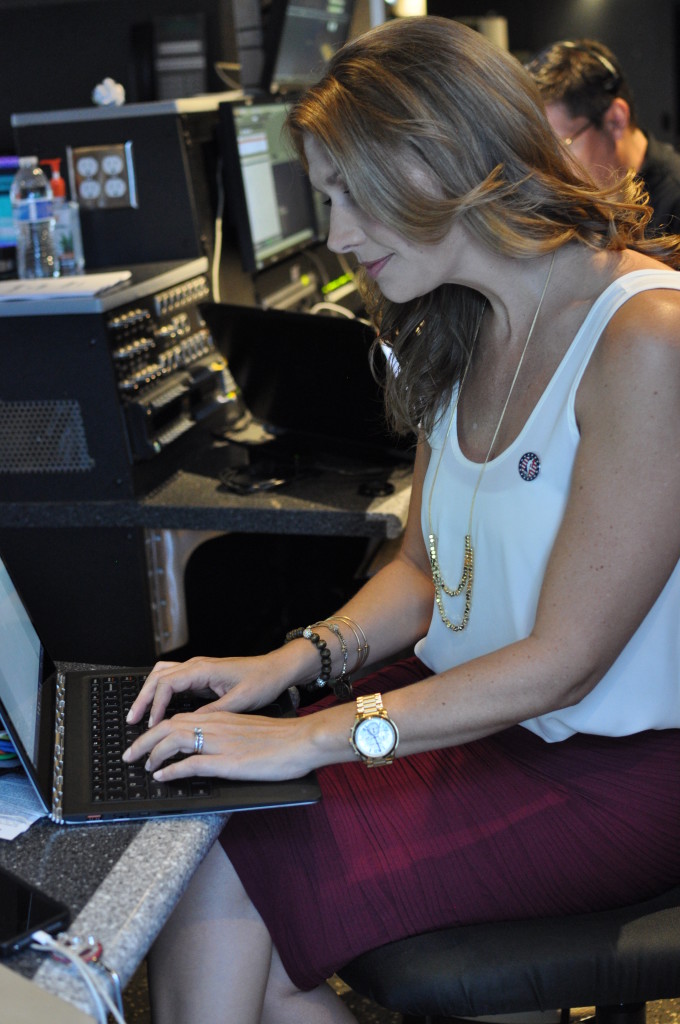 When I spilled water in my brand new Intel Thinkpad- it was Intel 2in1 to the rescue with this elegant new laptop/tablet. The design is sleek, and the device is super light at only 2.8 lbs and just .59″ thick for me to take on the go. I used it when I traveled to Mexico, and even installed Microsoft Office in just a few minutes!
I am able to slip it into my purse and take it with me in the TV truck during home games to type up last minute scripts…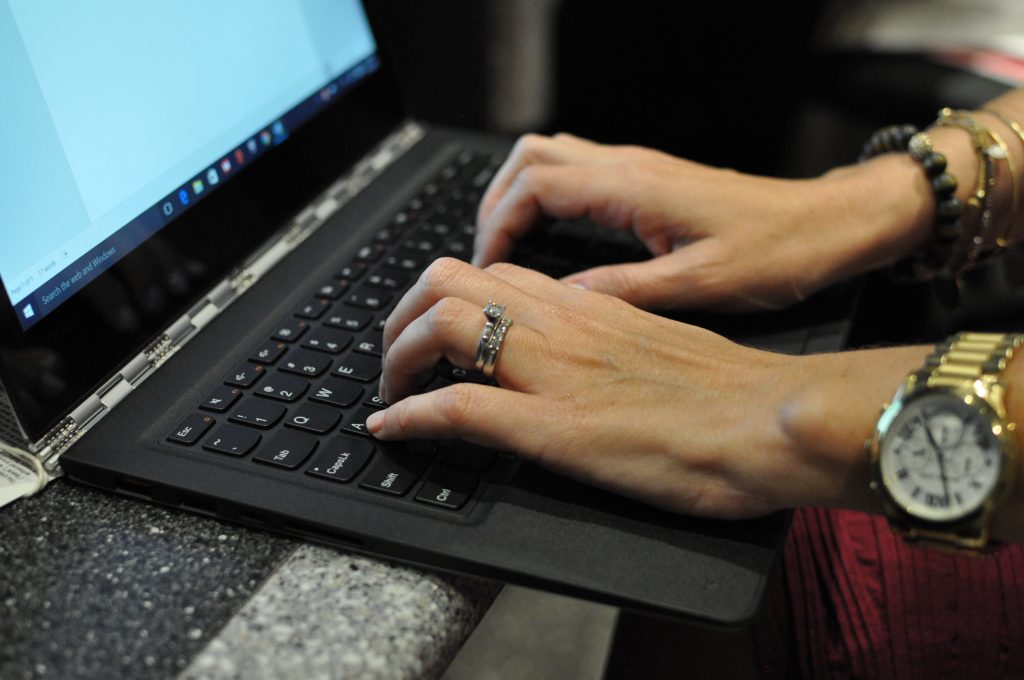 And it easily turns into a tablet with the 360 degree watchband hinge! What amazing and versatile technology for someone who works at many different locations, and often needs an ultraportable computer and a tablet at a moment's notice.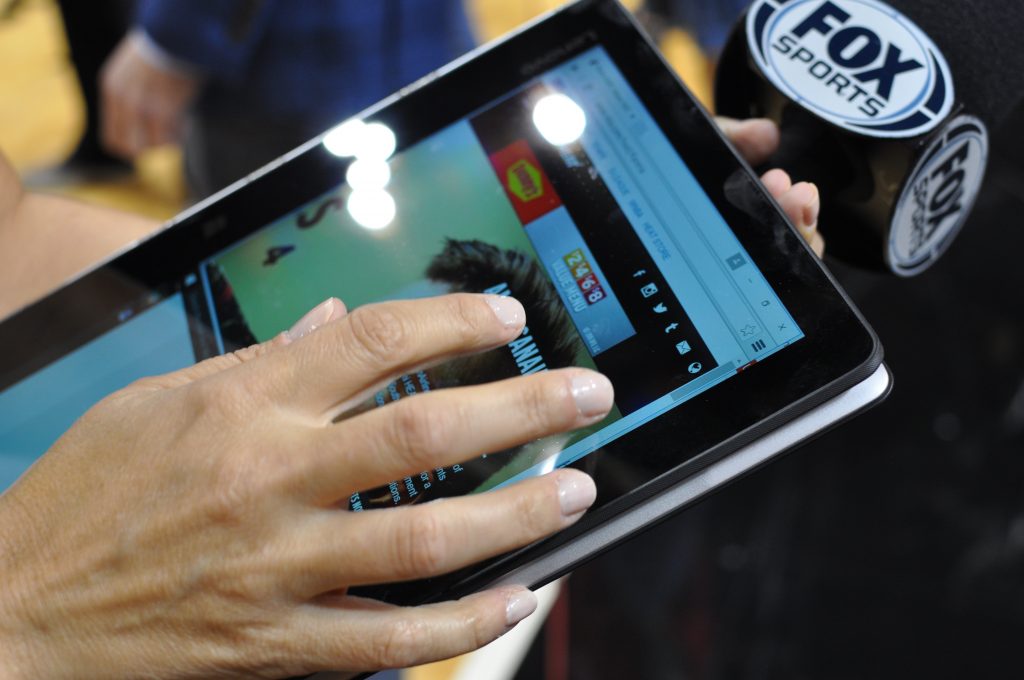 The device came installed with Windows 10, and some of the new features include:
You can easily switch between tablet and latop mode – awesome!
Cortana the virtual assistant (Like Apple's Siri)
Action Center
"Virtual desktops" Read more here!
For gamers: you have ability to stream games.
I don't often accept products or write reviews, but this system is really compact, yet powerful. Bottom line this OS is clean, familiar, easy to understand, and includes a wealth of new features. If you are in the market for a new device, I highly recommend trying this hot holiday gift – the Intel 2in1 !