Not one, but two of my friends are expecting their first babies this Spring…and I just recently learned they are both having girls. This makes me nostalgic…I remember the excitement of finding out our baby's gender. I loved the planning and the preparations during both of my pregnancies…and my favorite was registering! Who doesn't like shopping?
Registries are key for new parents, so I recommend picking two stores. And at least one of them needs to have a good online selection for out of town friends and relatives. I used Babies R' Us, and Amazon.com. But nowadays I am enamored with Buy Buy Baby. Target is a popular registry as well, but beware of their return policy, especially if you don't receive a gift receipt.
In honor of these lovely moms-to-be, I thought I would make a list of my favorite, must-have newborn items that I love to give as gifts.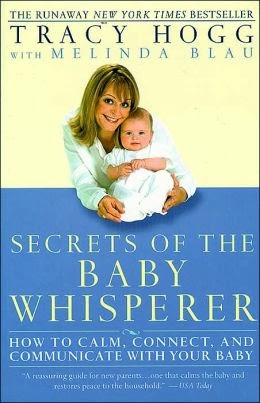 Must Read Parenting Book
First things first, before you pick a crib or bottles, please please please read about what to do when the baby actually arrives. I love giving books as gifts, these are great for moms (and dads) to read in the last few weeks of their pregnancies.
I didn't read a thing before Lila was born, and I paid for it dearly with all the rocking and overuse of the pacifier. She didn't sleep more than 2-3 hours at time for five long months. Ugh.
My favorite book ended up being the Baby Whisperer. This hands down (in my opinion) is the best middle of the road parenting book. Tracy Hogg recommends "starting as you mean to go", and this means in all aspects of parenting. Feeding, activity time, routine, and most importantly sleeping. Please new parents, read this book, or at least one parenting book before your little one arrives. Dr. Spock is a classic too by the way!
Ok, now that the lecture is over, let's get to the fun stuff!
Swaddle Blankets are Essential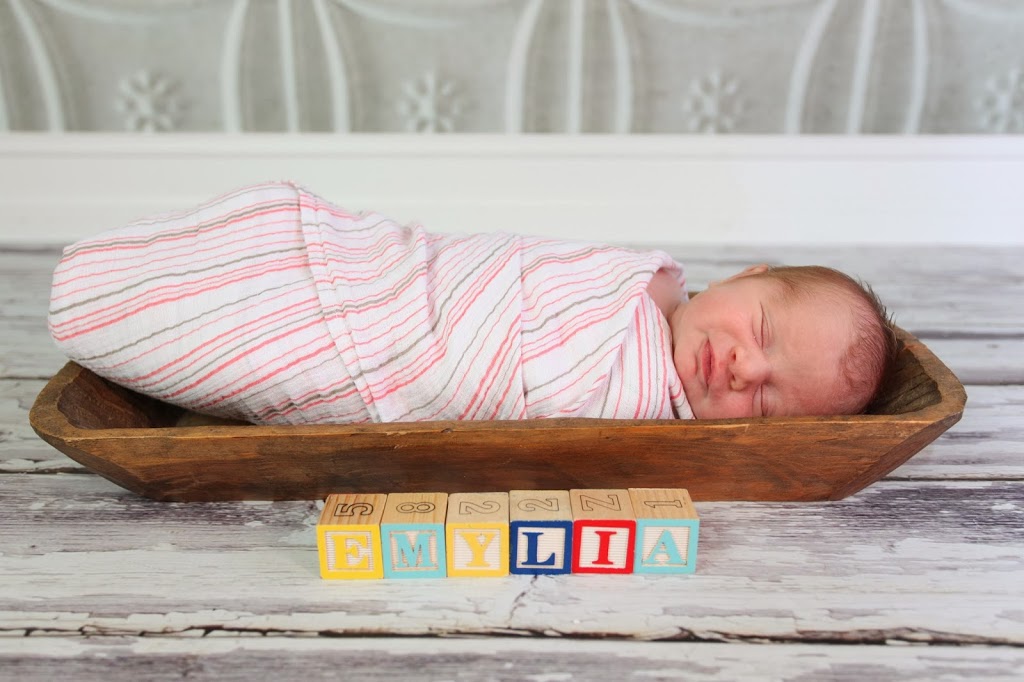 Baby Emy modeling an aden+anais swaddle blanket in her first photo shoot! (2 weeks old) Rachel Estrada Photography
First things first, you need some swaddle blankets. My favorite are these from aden+anais. They are light and breathable, big enough to be doubled up for extra warmth, and have loads of patterns to choose from. And what I love most is how they fold up super small in your diaper bag. My kids are ages 4 1/2 and 2, and we still use these when we travel or go to the movies. Great investment, and awesome product.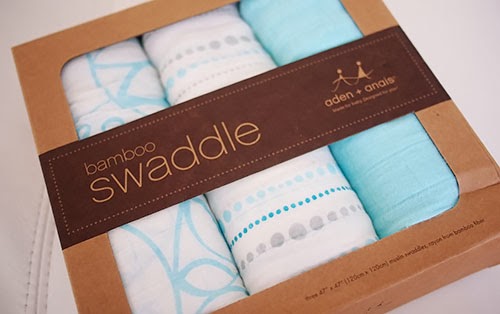 Oh, and don't listen to your mother's who will inevitably tell you, "we never swaddled our babies". They didn't do a lot of things, and times have changed Grandma. (Sorry mom!)
Swaddling helps a newborn with their startle reflex and makes them feel cozy and secure. It also helps them sleep longer periods, which you are totally going to need! So go ahead and pay attention in that newborn class, and practice a few times before your little one arrives.
And if you (or new mom to be) can't figure out swaddling, try these from Summer Infant. The velcro is fool proof, and these work great…until baby learns how to wiggle out of them.
Hello Loveys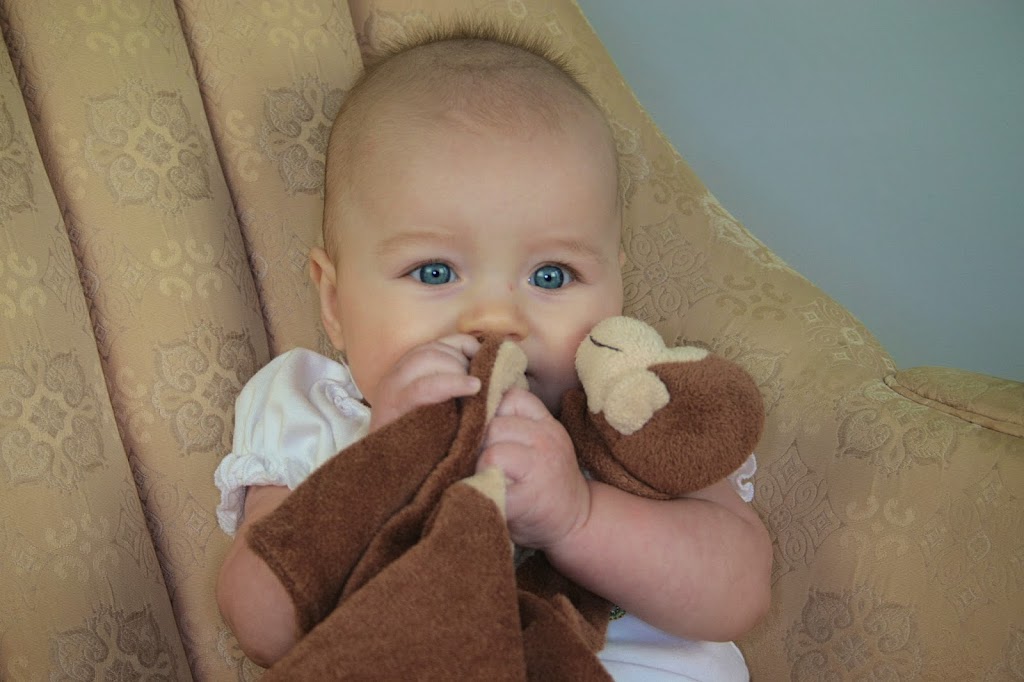 Lila age 6 months, with her best friend Monkey Lovey.
What is a lovey you ask? It's a blanket and stuffed animal all in one. And it's also your baby's new best friend. Both of my kids started sleeping with one around 12 weeks old…and our favorite is by Angel Dear. They are soooo soft, babies love to chew on them, and they become instant crib buddies. Lila is almost 5 and still sleeps with her brown monkey every night. Emy has a Hippo and a Kitty…and now I have three lovey's to keep track of when we travel. Sigh.
I literally buy these for every new parent. And a bargain in the $10-$12 range, considering they've lasted this long.
Adorable Handmade Hats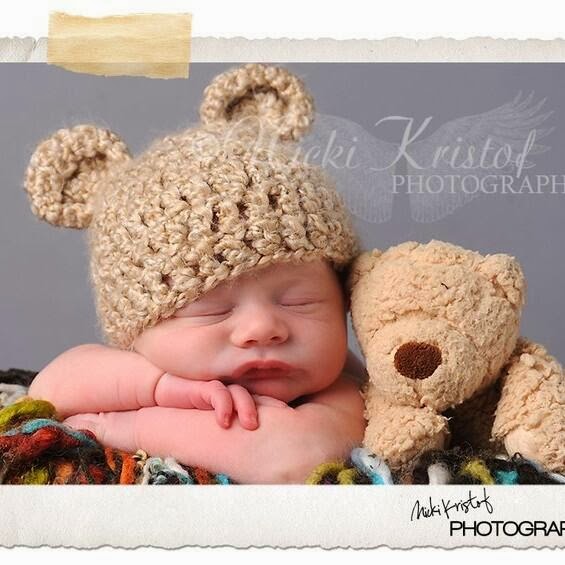 Does it get any cuter than this?!
You are only going to get to dress your child how you want for the first three years or so, (at least with girls) so why not indulge in some super cute hats?! Newborn photos shoots are so much fun, but you need the hat of course to complete the look. I love giving these as gifts because they usually end up in pictures. Ironically, one of the best crafters (is that a word?) in Miami is Local 10's reporter Constance Jones, who started the company Huggabeans. I wish I knew about her when I had my babies! These hats are so beautiful and creative, check out her instagram feed and be prepared to say…"awwwwwww". I seriously want another baby when I look at those little cuties…
Necessity – Breastfeeding Supplies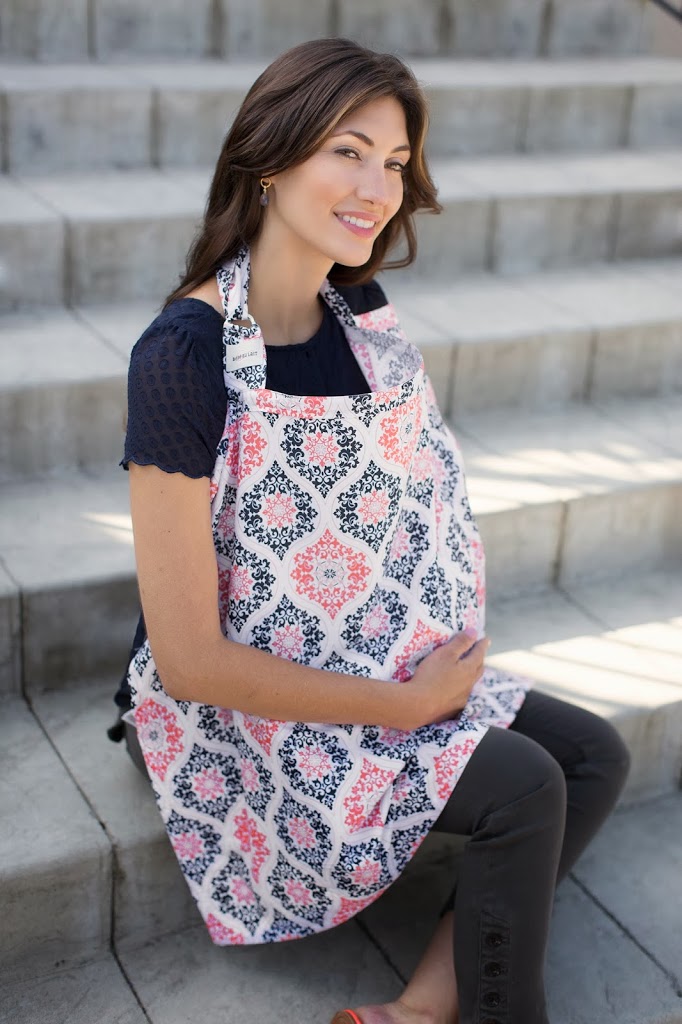 Love this pattern from Bebe Au Lait!
No, it's not a sexy gift to give at a shower…but trust me….your new nursing mama will both love and need these things. Make sure she actually intends to nurse though, before you show up with a box of breast pads! And yes, every new mom will leak (sorry dudes reading this)…so grab an extra box and make a basket of nursing supplies.
Quick Breastfeeding Checklist:
Nursing Cover–I love Bebe Au Lait's selection of nursing covers. They are comfy and chic, with tons of interesting patterns that are far from baby-ish. Plus the top curves out so you can still see your baby. Hmmm…I wonder if I could use mine as an apron now?
Medela Tendercare Hydrogel Pads–my nursing survival tip, takes away pain from nursing instantly!
Medela Lanolin Cream–new moms need to apply this after every feed.
Baby Wearing, Hands Free Bliss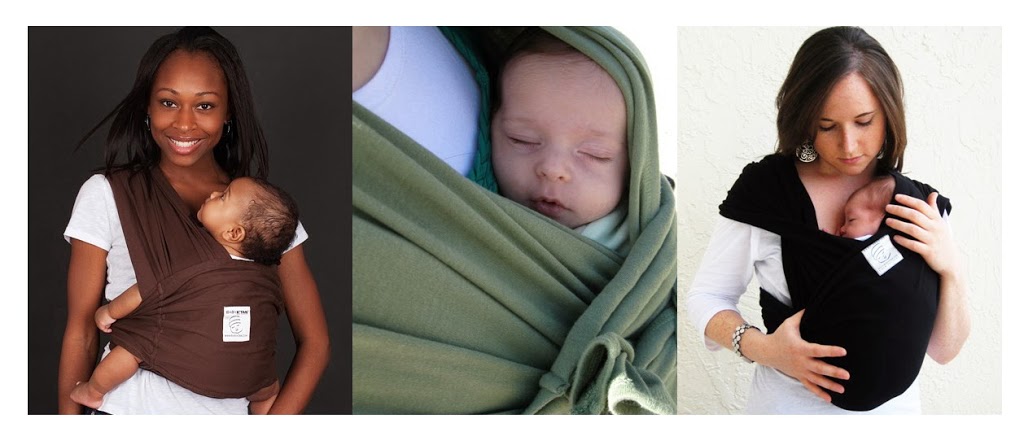 Baby K'tan's are great for distributing baby's weight on both shoulders unlike a traditional sling.
If you have a good friend or relative and want to splurge, I love giving baby carriers. The hands free capability saves your sanity! My favorite with my first baby was the Baby K'tan. Lila loved to be close and slept in this for hours. (like the baby pictured in the middle) Plus the support of both shoulders is amazing. I used this until she was almost a year old in a variety of positions.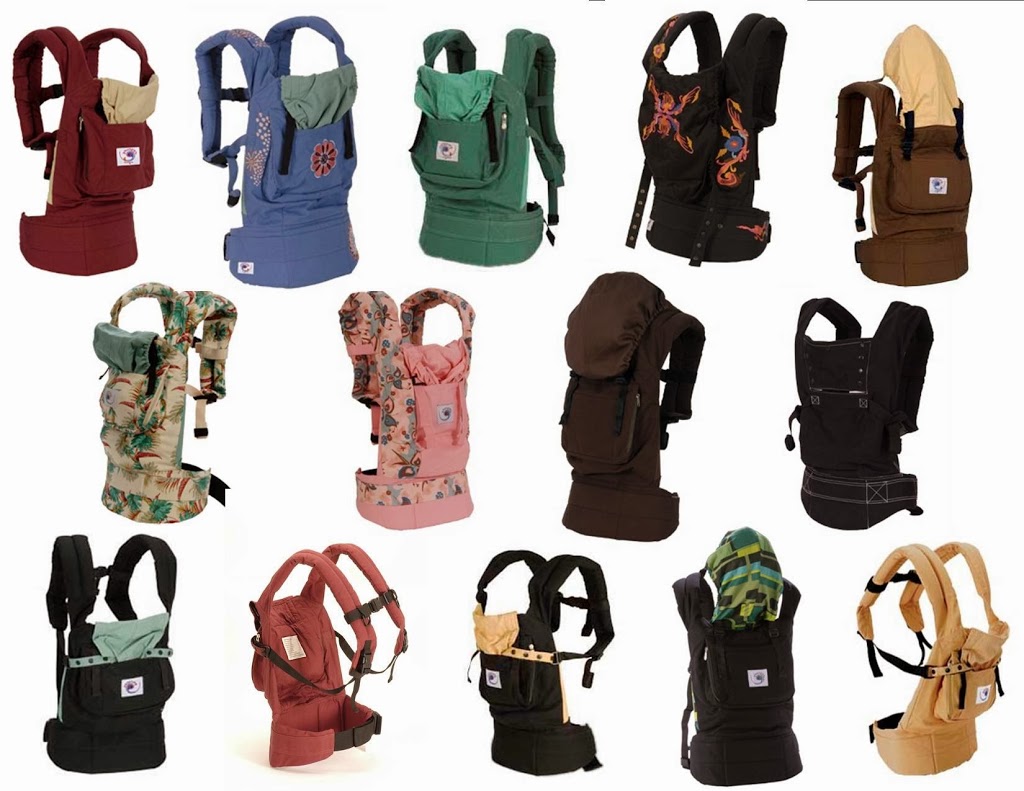 Baby number two though was much larger, and liked to sleep upright, so the K'tan only worked for the first few months. Plus Emylia was 18 pounds by four months old, and I needed something to help with the weight on my back. Enter the Ergobaby carrier…best invention ever! All of the baby's weight goes onto your hips, and the wide, plush straps are super comfy. I know, the price is high but soooo worth it.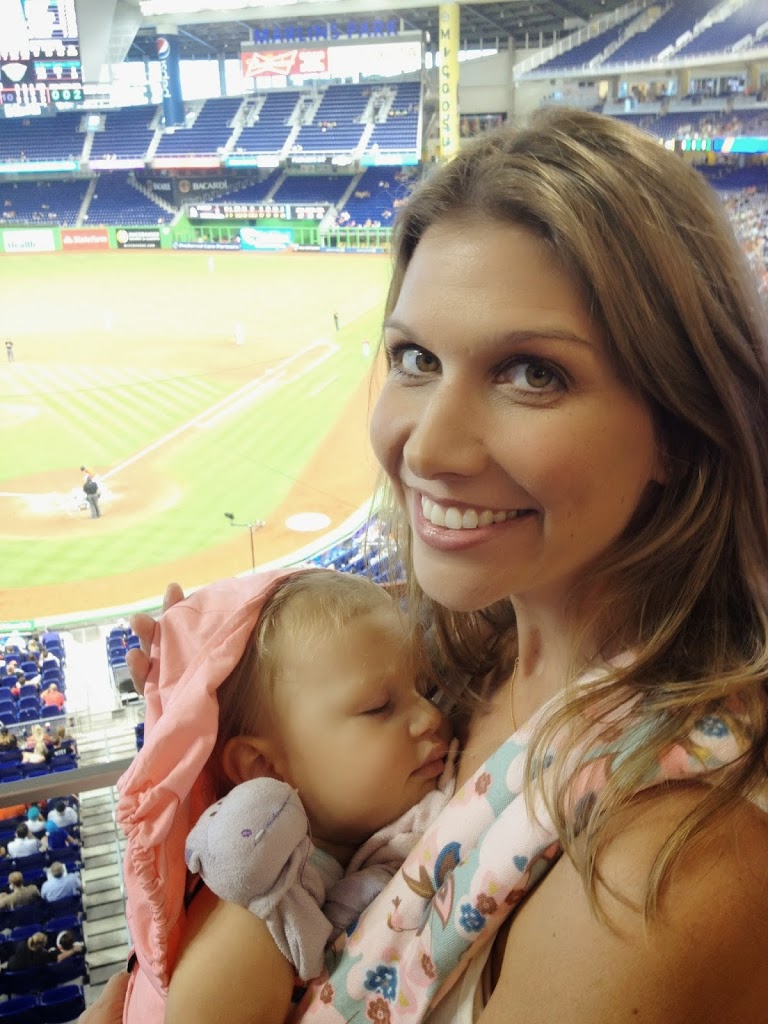 I actually bought mine on Craiglist brand new from a baby store that went out of business. Got a deal too on this cute print. Em still loves it, and I carried her in the Ergo this morning when she needed some cuddle time. Keep in mind she's two now, and 27 pounds.
Hope this list helps you when registering – or trying to find a baby gift! And to my friends who are preggers…sorry for the spoilers!
What's your favorite baby gift to give or receive?