Disclaimer: We were sent a #LeapTV Leap into Gaming system to facilitate this #mommyparties review. All opinions expressed are my own!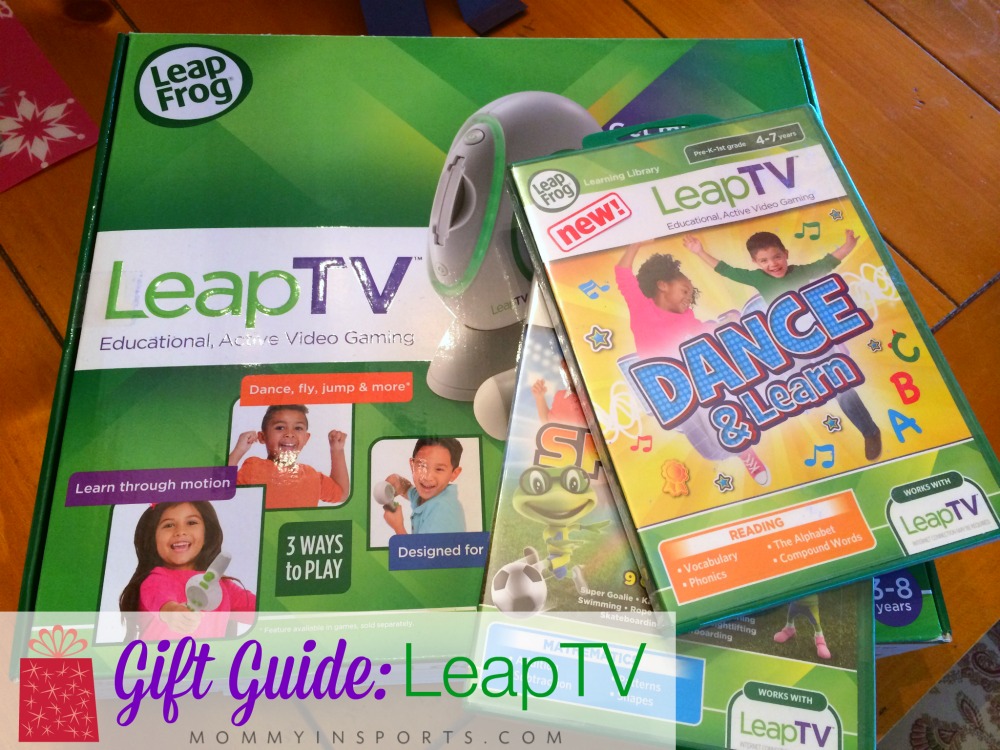 I have always been a bit of a scrooge when it comes to toys during the holidays…our kids have too many to keep track of as it is! But when I heard we were receiving a new LeapTV Leap Into Gaming system I was thrilled. It's designed for children ages 3-8, and is educational, while encouraging kids to get moving. And it just so happens that the delivery coincided with our daughter's third birthday party…a great time and place to play with a variety of kids of all ages!
What I first noticed and liked about the LeapTV gaming system is the controller…the size and shape is perfect for even the littlest of hands!
In addition to the game our girls loved, Pet Play World, we received two games, LeapFrog Dance & Learn and LeapFrog Sports. We started with the Dance & Learn, because with a group of little girls who doesn't love dancing?! There are three unique ways to play; body motion, pointer play and classic control. The girls immediately loved the Freestyle Freeze game (with cute little hamsters), where they inadvertently learned about action verbs.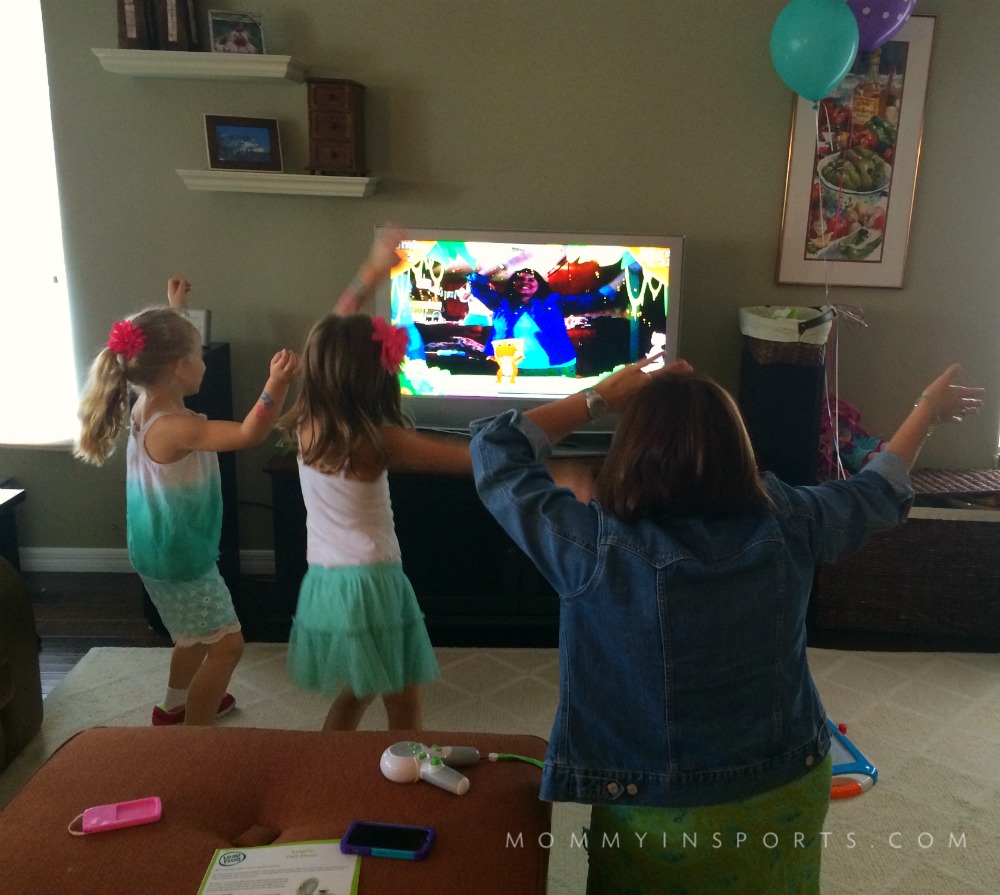 And then we tried Letters Moving – which helped the kids identify which letters were written incorrectly. I loved that they were learning and they loved that they were having fun! They also loved the camera which enabled them to see themselves on the television.
The boys joined in too – and thoroughly enjoyed the baseball game, and snowboarding. And though LeapTV is meant for ages 3-8, my 18 year old nephew liked it too! They were also able to play Super Goalie, Karate, Bowling, Swimming, Rope Climbing, Weight Lifting, and Skateboarding.
LeapTV teaches core skills like reading, math, science and problem solving, and provides access to LeapFrog's Learning Library of more than 100 games! And while I was reluctant to introduce our girls to video games, I would recommend LeapTV as a wonderful first video game experience for children. They were able to play, get active, learn about letters and numbers, and learn about all kinds of different sports, all in a kid-friendly and non-violent way.
LeapTV retails for $149, and is a wonderful gift for children for the holidays! Plus grandparents can buy a few games for their stockings! (wink, wink) For more information you can follow LeapFrog here: LeapFrog on Twitter, LeapFrogOfficial on Instagram and LeapFrog on Facebook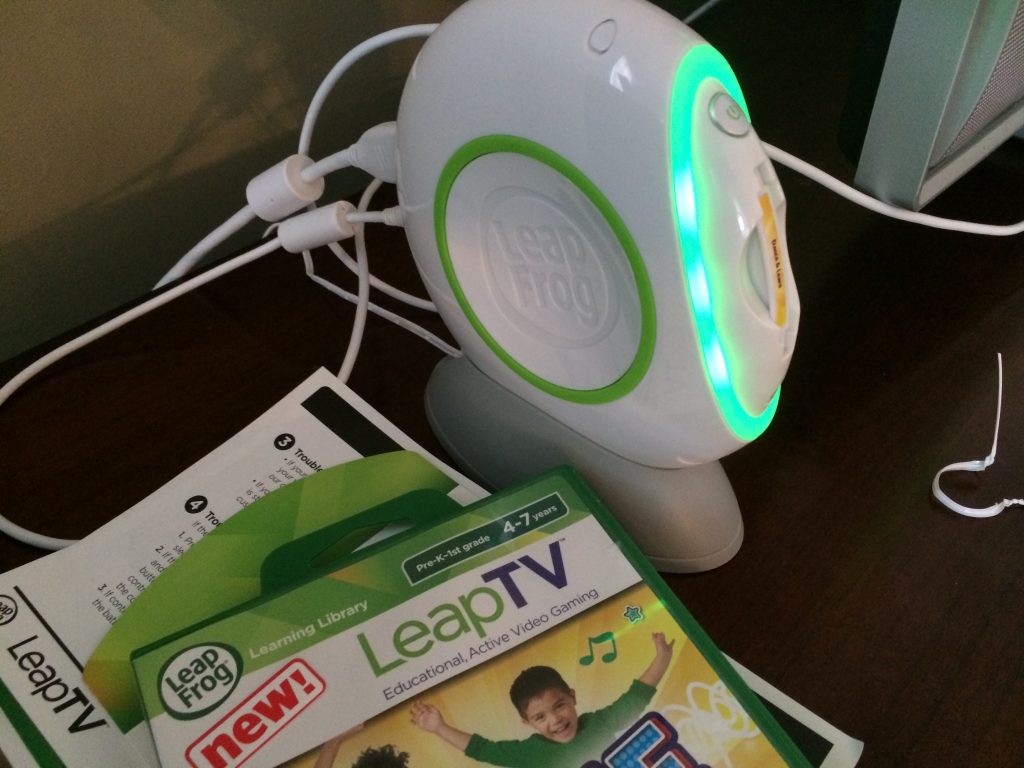 If you are not familiar with LeapFrog products, two of my other favorite toys by the learning company are:
The LeapFrog Letter Factory DVD which is phenomenal for teaching Phonics. And our toddler loves to play with these LeapFrog Letters! We also have the TAG Reading System.
Ya'll ready for the holidays? Happy Shopping!