I've been meaning to do a My Favorite Things gift guide for women for the past month…you know like Oprah or Gwynnie's Goop, but cool stuff you'll actually use?! Unfortunately life has been a little cucu for Cocoa Puffs and I'm pretty lucky my head is still screwed on straight. Don't ya just love the holidays?!
So if you haven't finished all of your shopping yet, (yeah right!) I wanted to share just a few cool ideas for the holidays. Some of these are made or sold by women I love! (I actually bought many of these items so if you are reading this and get a gift from me, pretend it's a surprise OK?) And by the way, several of these awesome friends and retailers in this gift guide for women are doing discounts and a mega big giveaway at the end of this post, WOOT! One lucky winner will come away with a prize pack valued at almost $400! Here are some of my favorite gifts in my gift guide for women this holiday season!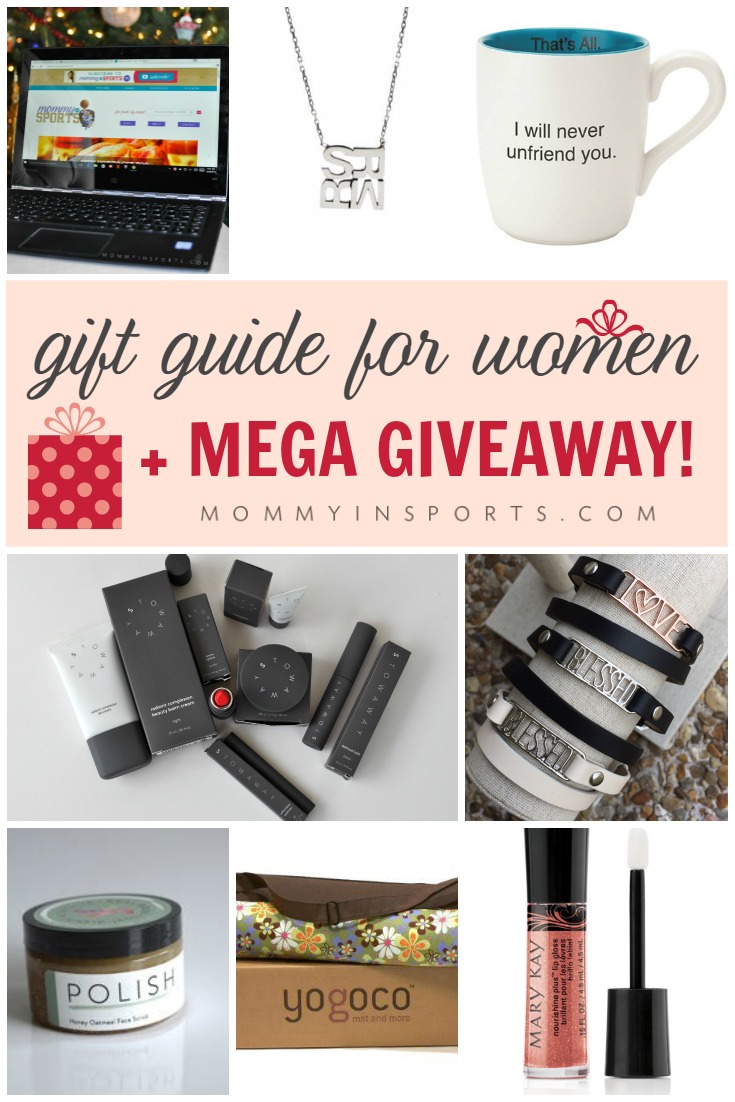 gift guide for women
Mary Kay Lip Liner and Lip Gloss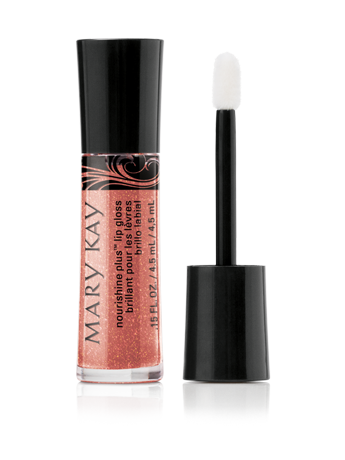 If you love lip gloss you will be as obsessed with this color as I am! Fancy Nancy is the name and it looks great on everyone. Good stocking stuffer or gift for that hard to buy for lady in your life. Get it here! Also, the Neutral lip liner is my FAV and something I've written about before, it pairs well with this gloss. And Amy, my wonderful friend is giving away the Neutral Lip Liner and Fancy Nancy Lip gloss to one lucky reader. Wow!
Health Junkie Jess Polish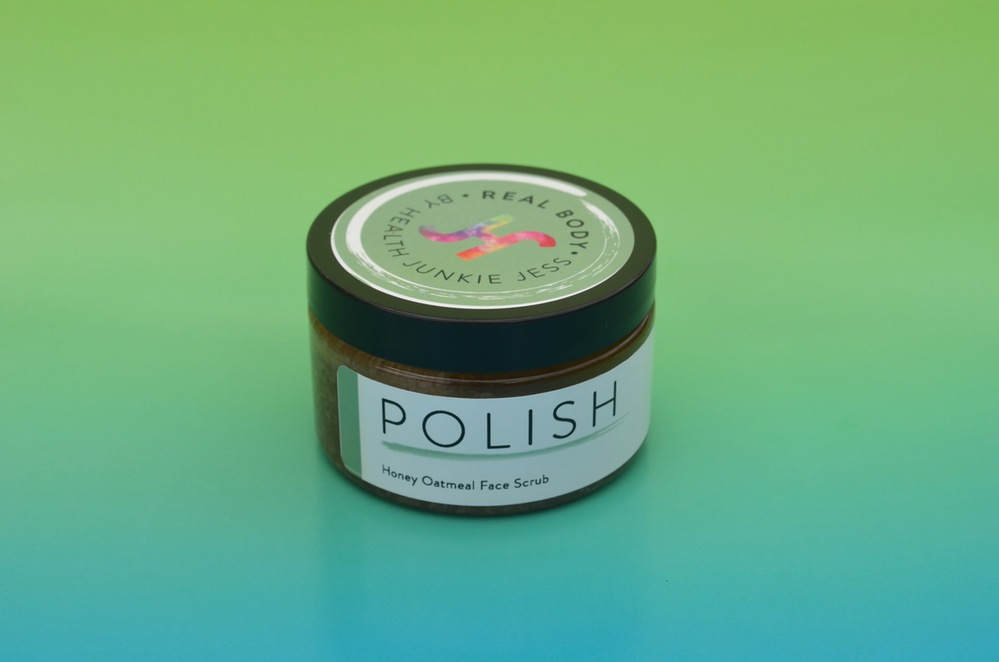 Do you like natural products? Then try this homemade face scrub from Health Junkie Jess! I met Jessica and her hubby at a Christmas house last year, they are big HEAT fans so of course we hit it off! I've tried this and her peppermint lip balm, love both and they are super affordable. And this ultimate health junkie wants to giveaway one of any product of your choice. Keep reading and thanks Jess!
Origami Owl Wrap Bracelet
My friend Lenette gave me one of these BLESSED bracelets on my birthday, and it's awesome, I wear it all the time! It's a variation of a locket bracelet by Origami Owl without the locket. There are so many different leather bands and colors, I fell in love with them! Contact her if you'd like to order one of these wrap bracelets, you have a choice of 3 charms: Blessed, Love, or Let It Go. That's a lot of love and blessings!
Laurel & Bleau Modern Family Monogram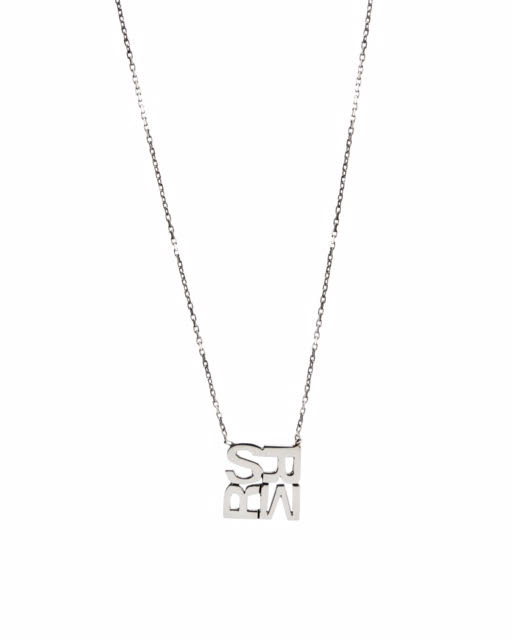 I'm super excited to be acquainted with Lori Gilman of Laurel & Bleau Jewelry and first noticed her jewelry on one of THE MOMS Denise Albert on my trip to Mexico. She designs for the stars, like Melissa Joan Hart, Lebron James, Chris Bosh…you get the gist. (She's super duper talented and creative!) This Modern Family Monogram is AWESOME for any lovely lady on your list, and can be customized in silver, gold, or rose gold. She is doing 15% for mommy in SPORTS readers using CODE MIS15 though December 15 if you want to receive for Christmas, and is giving one of these necklaces away below! Can you believe her generosity? A $200 value…good luck! (PS I just got mine and can't take it off!)
Unfriend Mug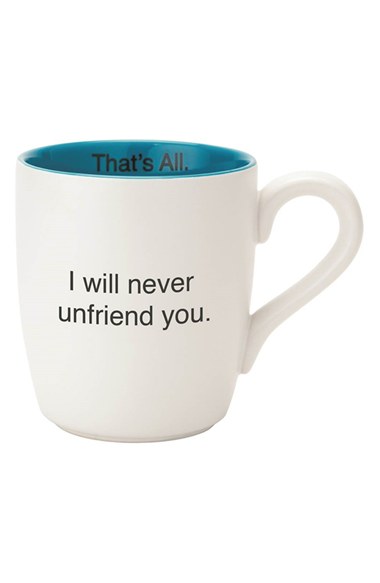 I fell in love with this mug perfect for any friend, especially those on social media. Like all the time. I found these at Nordstrom and they are free shipping! By the way, this one is awesome for your hubby too! (Shhh…already bought for my guy!)
STOWAWAY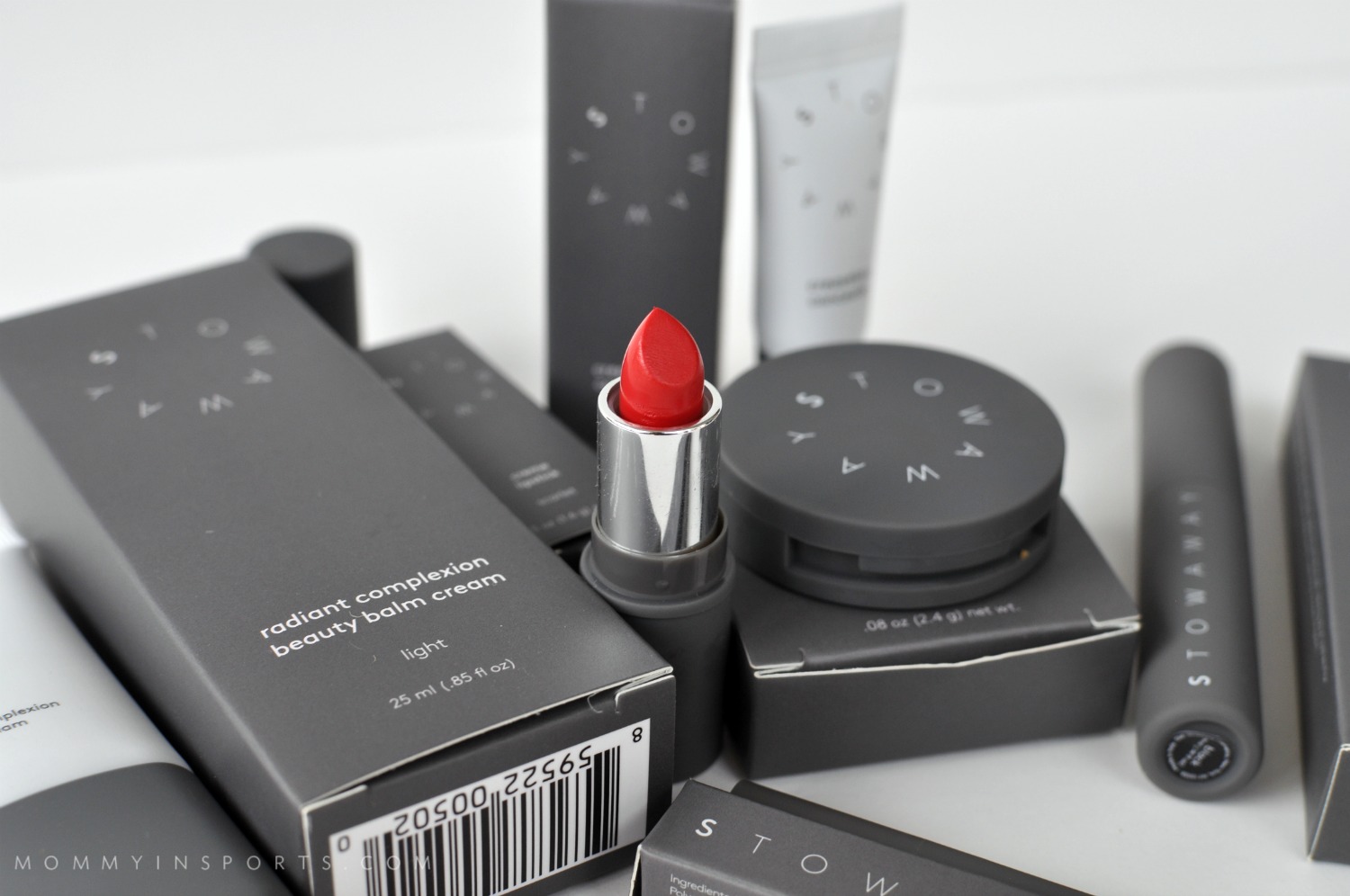 More makeup? So I get tons of pitches in my email inbox, but this one I tried and really like. This company was started by Julie Fredrickson and it's called Stowaway. Half the makeup, half the price, perfect for your purse! I actually really like the concealer and Scarlet lipstick, by my favorite is her Radiant Complexion Beauty Balm Cream. I wear it on mom days when I don't want to wear makeup, but I want my skin to look even. Highly recommend! And she is extending her sale only to MIS readers, so if you buy one set of $50 you get another FREE using CODE ENCORE. If you buy buy two $50 sets you'll get two more $50 sets FREE. That's a $100 savings! Use CODE ENCOREMORE.
INTEL 2in1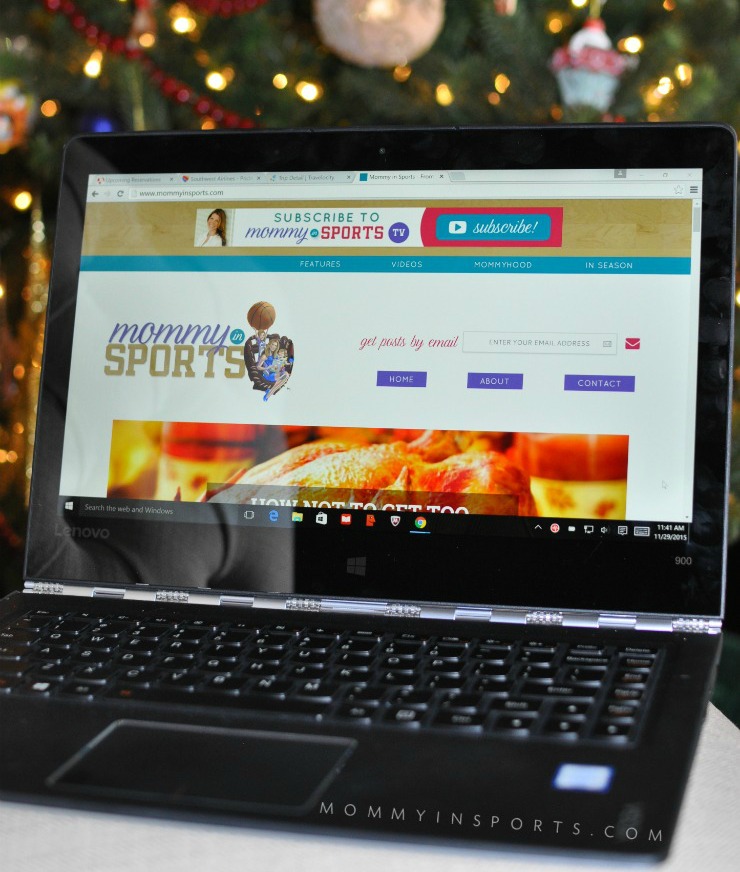 Yes I already wrote a blog post on this but it's worth repeating, send this one to your hubby! I love my Intel 2in1 laptop/tablet, and every woman needs one in my opinion. It's a lightweight super thin and chic laptop, it easily turns into a tablet, and you can slip it into your purse. I can't say enough about this device, so if you are in the market for a new computer, I would look at the Intel 2in1, the Lenovo Yoga!
Thermos Hydration with Smart Lid
I think this is one of the coolest things ever (pardon the pun) and something on my own Christmas list. Have you seen the Thermos Hydration with Smart Lid? You can connect it to your phone and it measures your intake of liquids, and tells you when it's time for a refill. I personally had low amniotic fluid during both my pregnancies and totally needed this! I also need it now because I'm always dehydrated. This is awesome for any fitness lover as it links to your FitBit too! How cool?
Slam Glam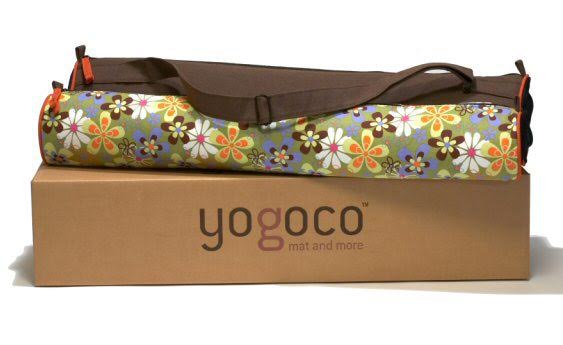 Are you a zen-master yogi? Neither am I, but I do love hot yoga once or twice a month! Ivy Ackerman of Boca Raton, FL started her company Slam Glam nine years ago out of her SUV. She played tennis but couldn't find the right sports accessories for players and teams, so she started her own business. Nine years later she's a thriving online e-commerce store servicing customers nation wide and internationally. This mompreneur sells tennis, golf, travel, yoga and lifestyle accessories geared towards women. Check out her site for holiday sales, and oh yeah, she's giving away one gorgeous Yogoco Yoga Bag which retails for $85. Wait…can I enter?
giveaway time!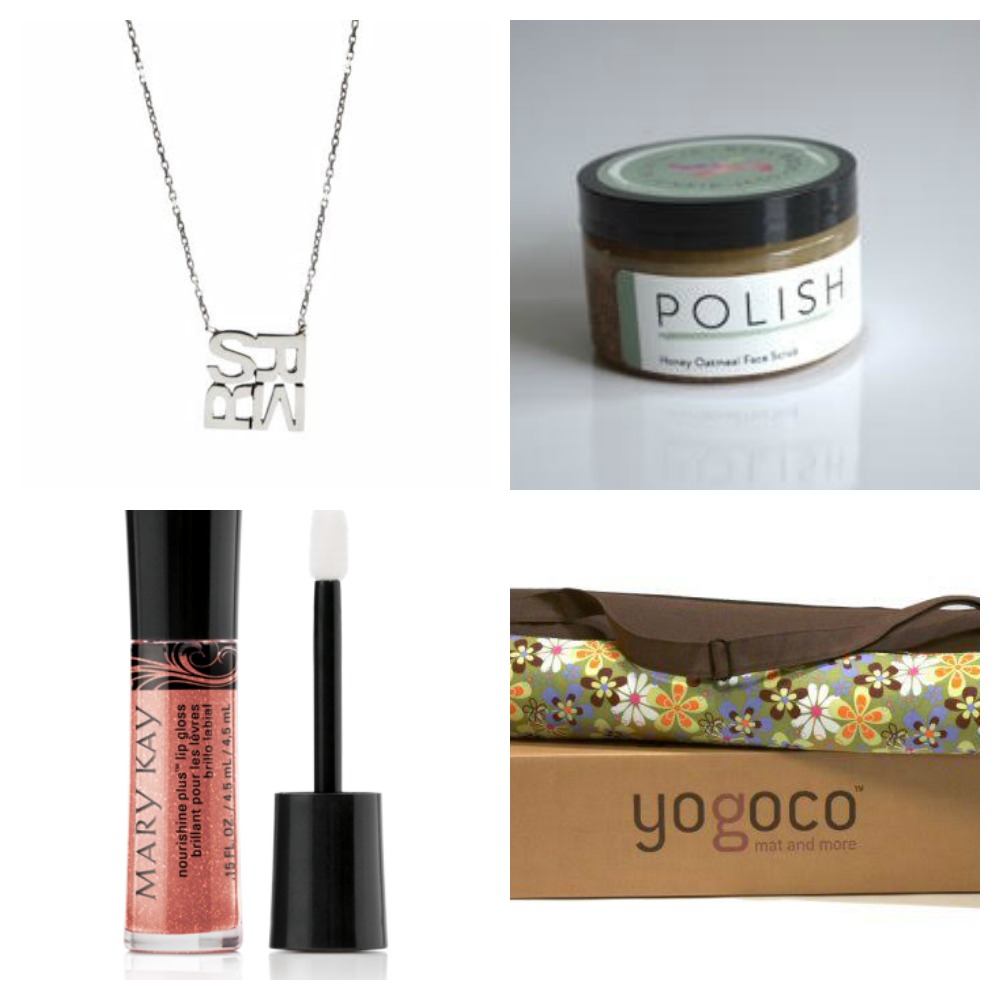 So how do you win these four prizes in my gift guide for women? ENTER BELOW! And please visit these amazing retailers sites and say hi! They are pretty awesome for giving us the chance to enjoy these amazing products for free! Happy Holidays and GOOD LUCK!
a Rafflecopter giveaway
Please pin this gift guide here!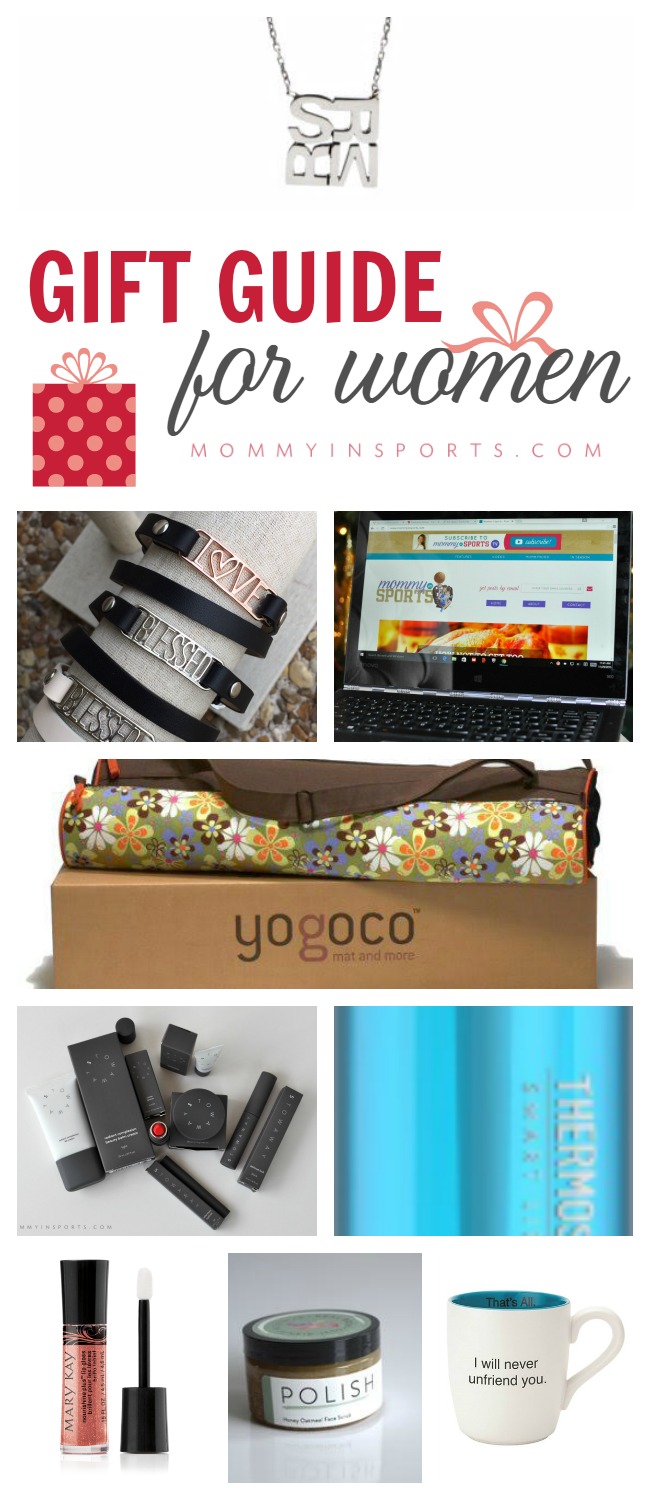 #spon: I'm required to disclose a relationship between our site and Intel This could include Intel providing us w/content, product, access or other forms of payment. I'm also an Amazon affiliate.