Disclaimer: This post contains affiliate links.
Today is my husband's birthday, and I never know what to buy the guy. He won't make a list of things he wants or needs like I can easily do, no siree! He likes to be surprised. Which means each year I agonize over what gifts to buy him. I even took to my Facebook page this year asking for gift ideas…and no I'm not buying him a classic car!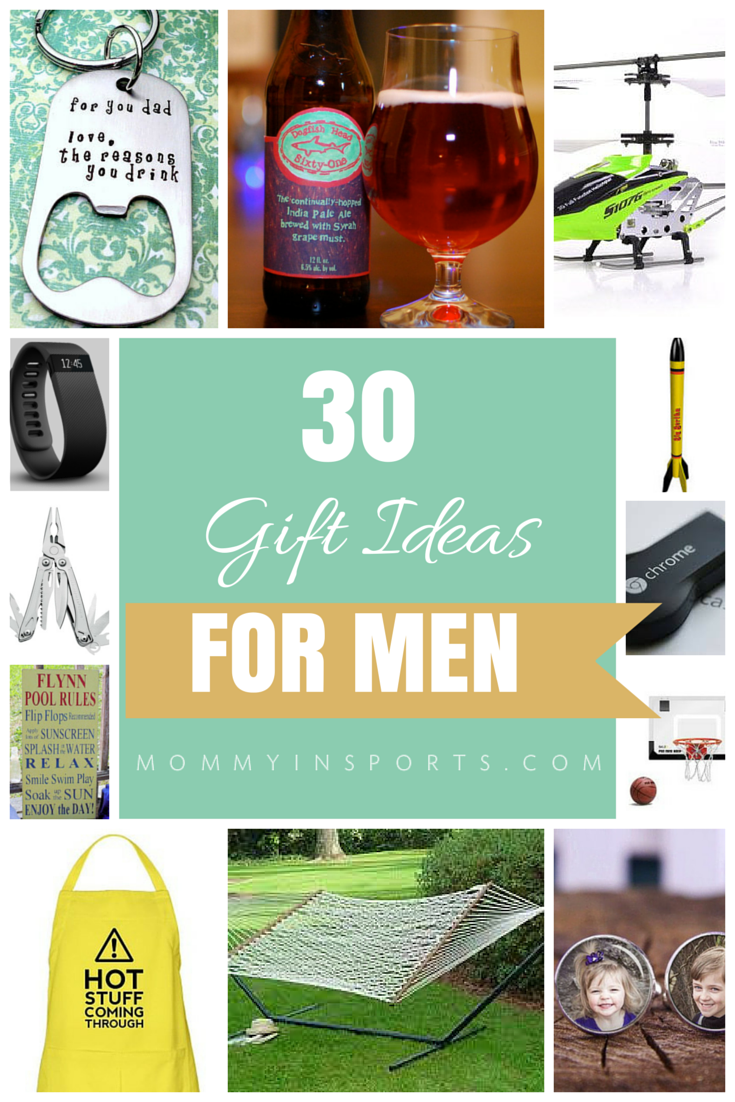 But it did inspire me to do some research, check out some websites, and make a list of what to get for those hard to buy for men. You know they types, the ones that don't love clothes, cologne, watches, or other awesome presents! So it's time to get creative!
30 gift ideas for men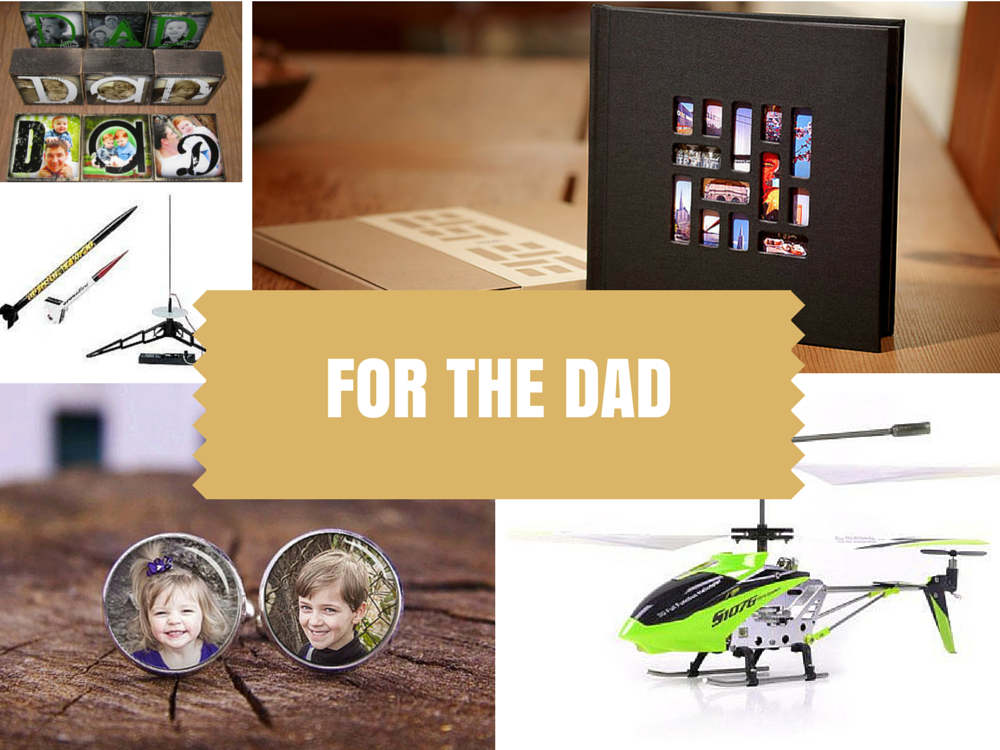 For The Dad
Remote Control Helicopter (or anything remote control)
Photo Book – You can do Shutterfly or make a Mosaic on your phone!
Model Rockets – Hobby Lobby has them too, he can build these with the kids and them launch. Bonus, moms get a break while they're doing this activity!
For the Drinker
Wine or Beer Glasses – You can even find them with their collegiate or favorite team's logo!
Beverage – Wine, Liquor or Craft Beer. Highly recommend Dogfish 61 from Total Wine.
Home Brew Kit

For the Sports or Athletic Guy
Golf Anything – Golf Balls, Glove, Golf Shirt, Gift Card for Lessons, Gift Card for a Round of Golf
Sports Equipment – Basketball Hoop, Tennis Racket, Baseball Glove and/or Ball…you get the picture!
Sports Books or a Magazine Subscription- Here's a list of the Top 20 Sports Books of All Time
Tickets to a Game
Shirt of Favorite Team
For the Grillmaster
Funny Aprons – some of these are really good!

For the Tech Guy
Fire Stick or Chrome Caster – If you don't have a Smart TV, these are awesome!
A Tablet
Charging Station – Great for the guy that travels, or for a family that has multiple phones and tablets!
Jawbone Jam Box Bluetooth Speaker – And if he's a music fan, buy him concert tickets!
For the Handyman or Outdoorsman
Cordless Drill
Leatherman or Swiss Army Knife
Fishing Stuff
From the Kids
Pool Stuff – Super Soaker Water Guns, Water Balloons, Raft, or Pool Cooler
Personalized Pool Rules Sign – I bought this one last year and we personalized our rules. It's really cute!
Handmade Art – Check here on Pinterest!
Dollar Store – That's right! Take your kids to the Dollar Store and give them $2-$3 each to buy dad presents. It's usually really funny!
And if you don't do gifts, another idea is to get away for the night! Sweep him away to a hotel, a night on the town, or an amazing dinner. And a big Happy Birthday to my husband! Hope he's not reading this….