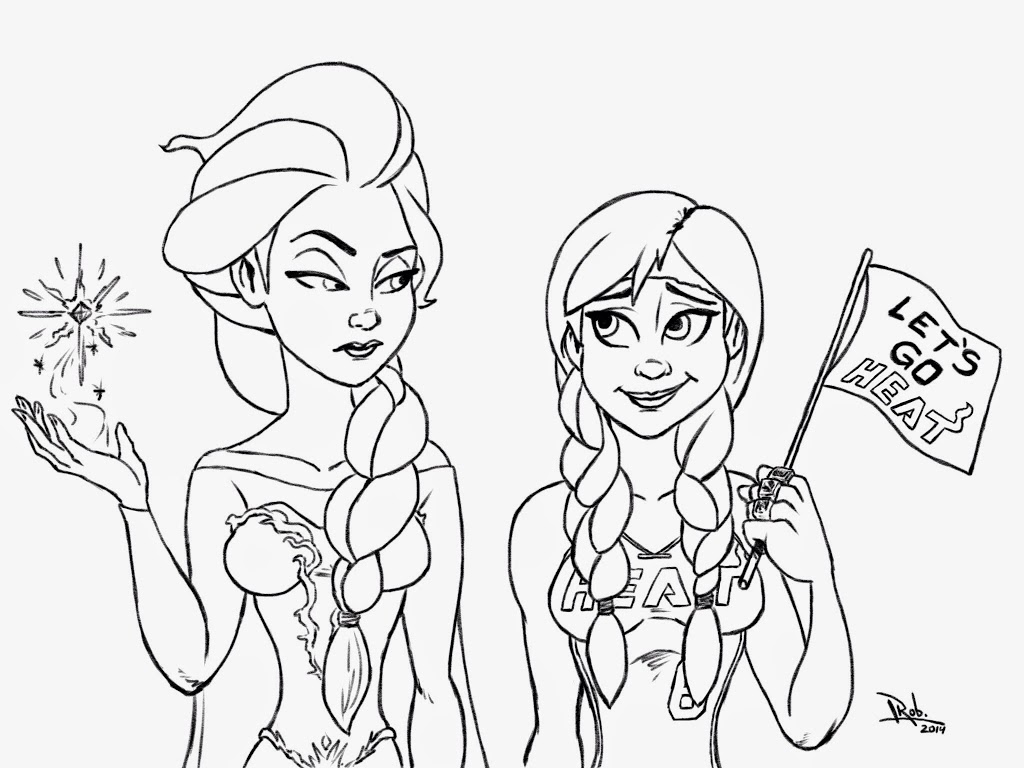 How cool is this? (pun intended)
Rob Cabrera, aka Miami HEAT superfan and cartoonist extraordinaire, emailed me this picture of the Frozen princesses, white hot. I couldn't wait to show it to our girls and let them color it in this evening after their bath. They were overjoyed to say the least. I mean it's Frozen and the HEAT…what more could a kid want?!
I have to give major props to Rob though for taking creative advice from my 5-year-old. Lila called him and asked if he could draw Elsa holding a basketball instead of the original snowflake. She also drew a basketball crown…and Rob tweaked it.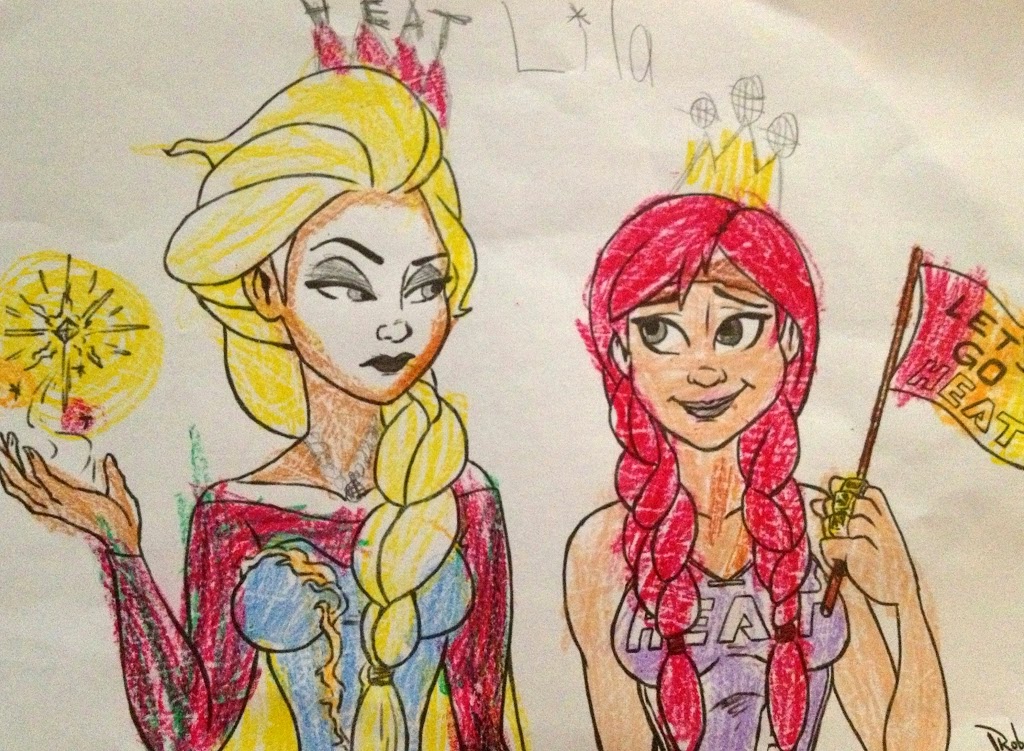 Art by Lila, age 5. Digging the crowns she drew!
Here's the latest and greatest version. Share it with your kids…if they are Miami HEAT fans…they will love this! And a message from Lila, don't color in the word HEAT…keep it white hot folks.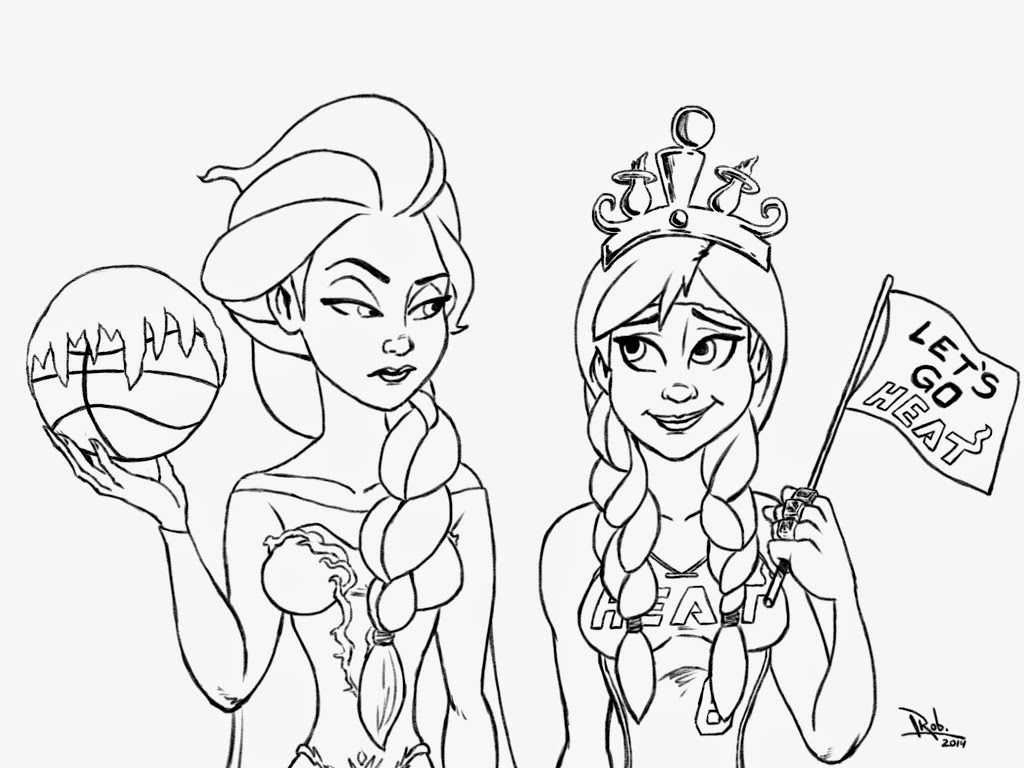 Just right click and save this lovely original art to your computer, it prints full screen. Thanks to Rob for letting me share it! And by the way…the NBA totally needs to make coloring books. My kids would freak if they could color Birdman.
Let's Go HEAT!