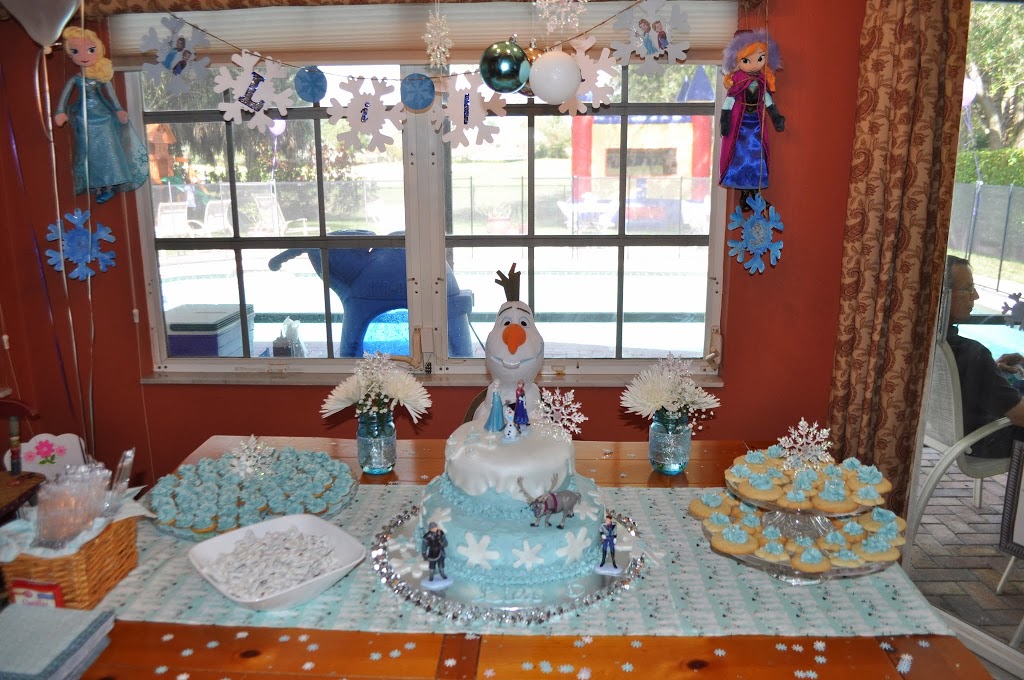 Stuffed Frozen characters make perfect decorations, don't ya think?
If you are trying to plan a Frozen Birthday Party, you may have noticed Anna and Elsa are pretty popular. It's like ridiculously impossible to find plates, banners and balloons. So we improvised…which turned out being way more fun and creative anyways! Oh, and you can find some things like Frozen balloons on ebay, just don't let go of them when you open the car doors after inflating. Doh!
I'm pretty proud that I only spent around $40 at Joann Fabrics a few weeks after Christmas. I raided the clearance aisles and bought winter plates, napkins, ornaments, stickers, fabric, ribbon and faux snow. I used mason jars that I already owned as the decorations, and filled them with ornaments, flowers, and Frozen figurines. A friend of ours also created a drawing of our girls as cartoons as Anna and Elsa. This was a theme we used throughout the party on the invitations, banner, signs and even a special t-shirt for the birthday girl!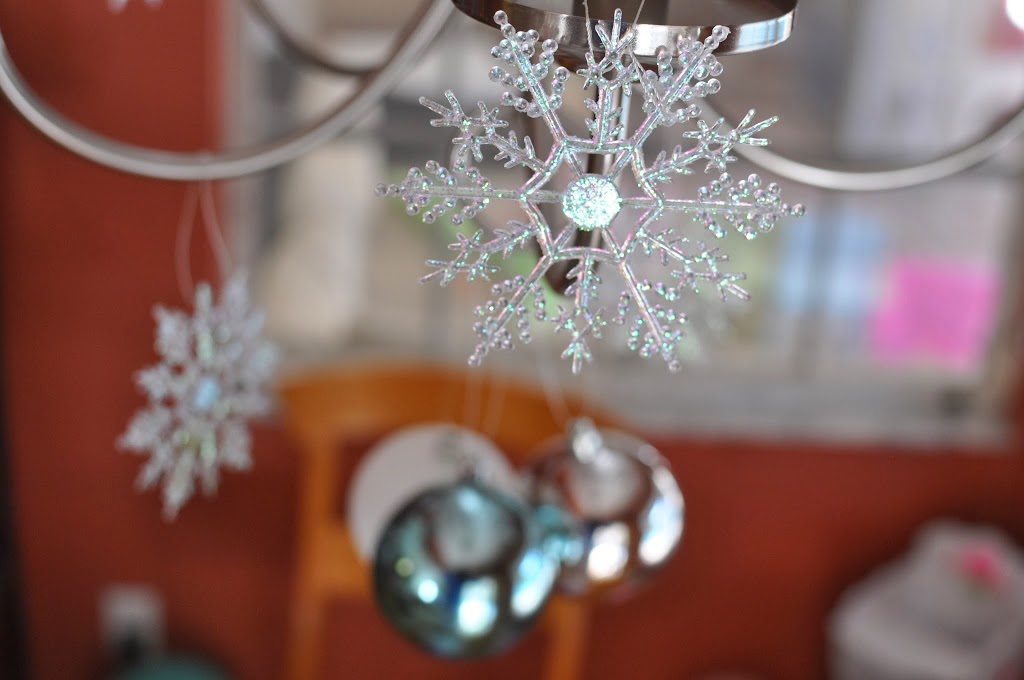 We decorated the kitchen nook chandelier with ornaments and snowflakes from our Christmas tree boxes.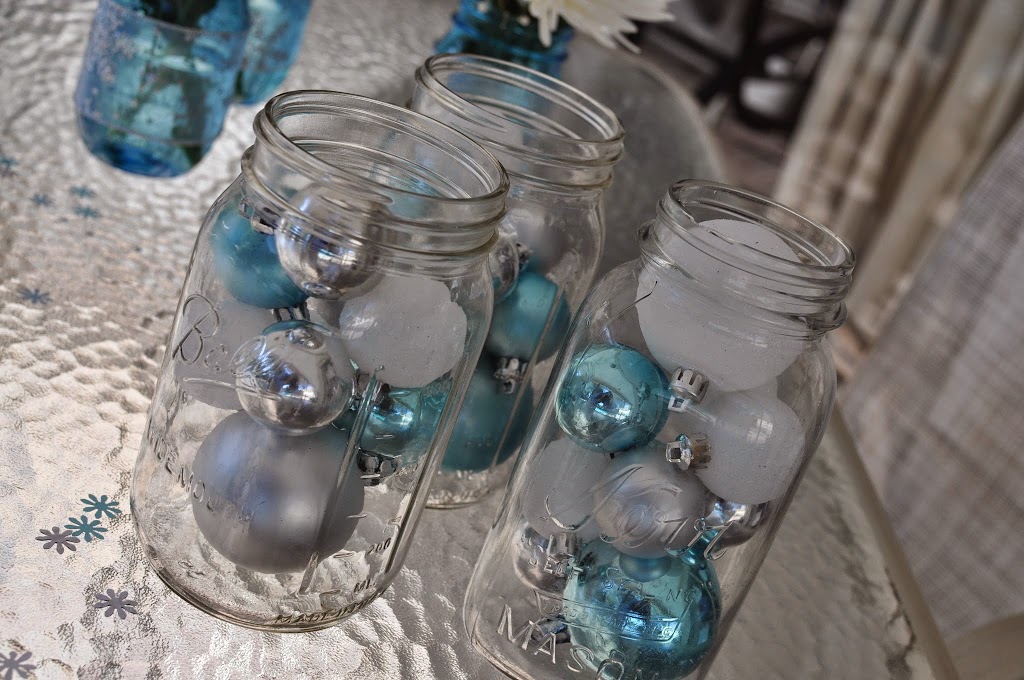 Upcyle your old thrift store mason jars, and raid your ornament boxes for hidden treasures!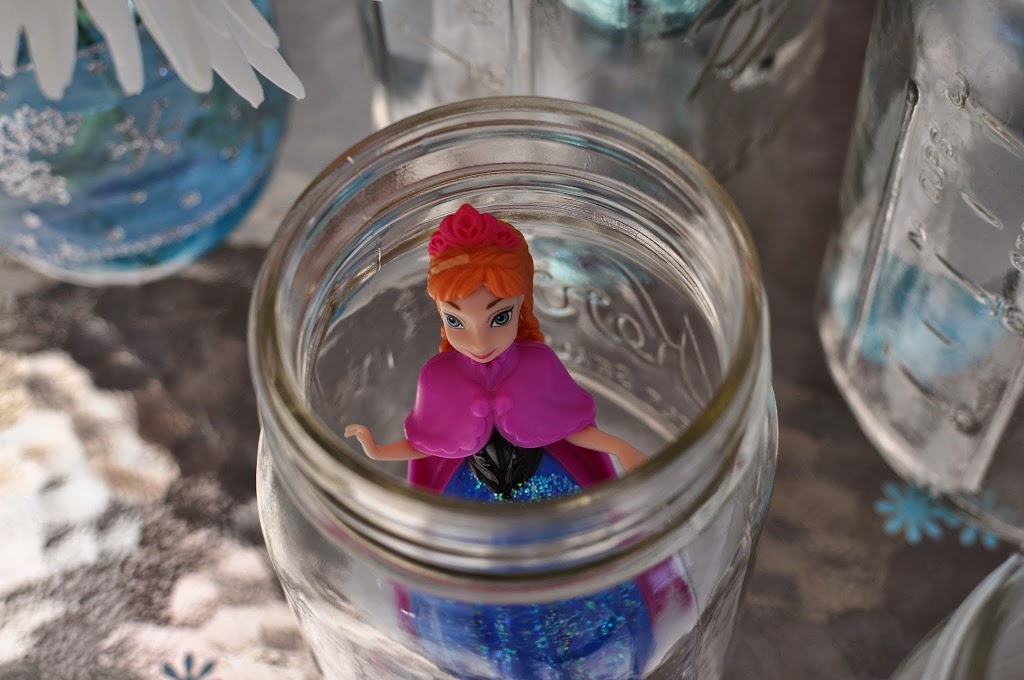 Anna and Olaf figurines were scattered throughout the house. Thanks Santa!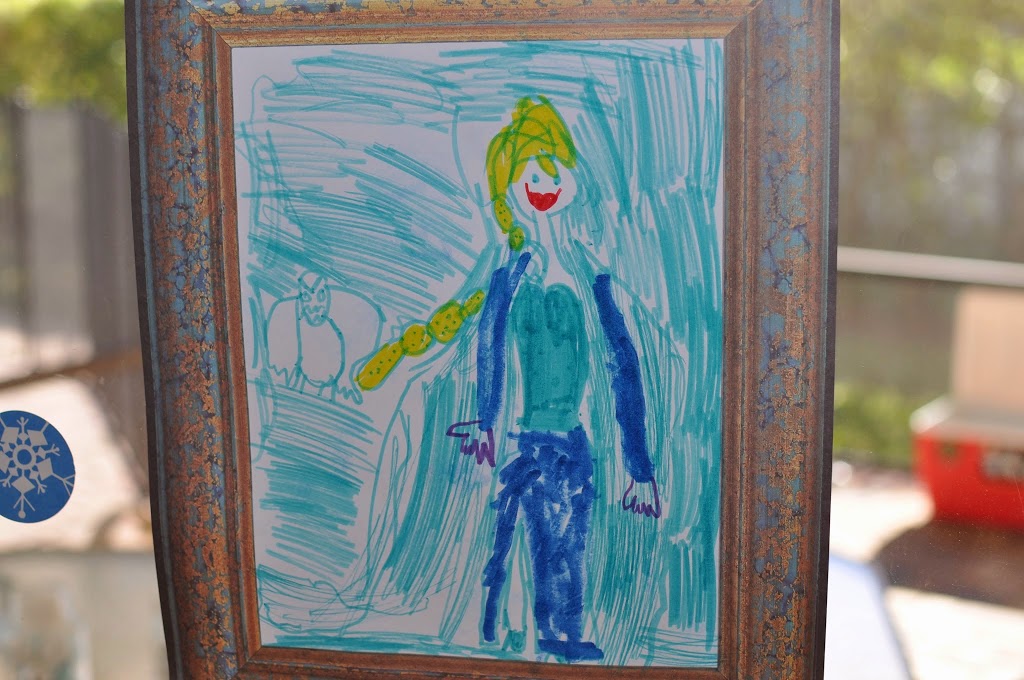 Lila's artwork adorned the glass doors. Here's a portrait of Elsa! And some snowflakes cut from scrapbook paper too!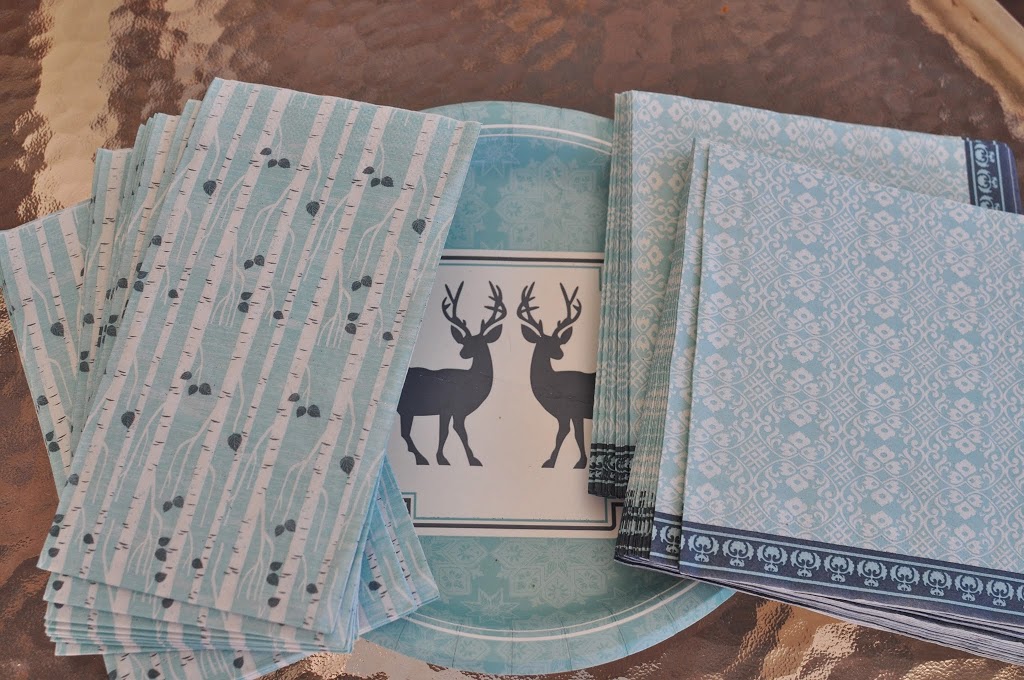 Sven plates? Why not?! Looked Frozen enough to me!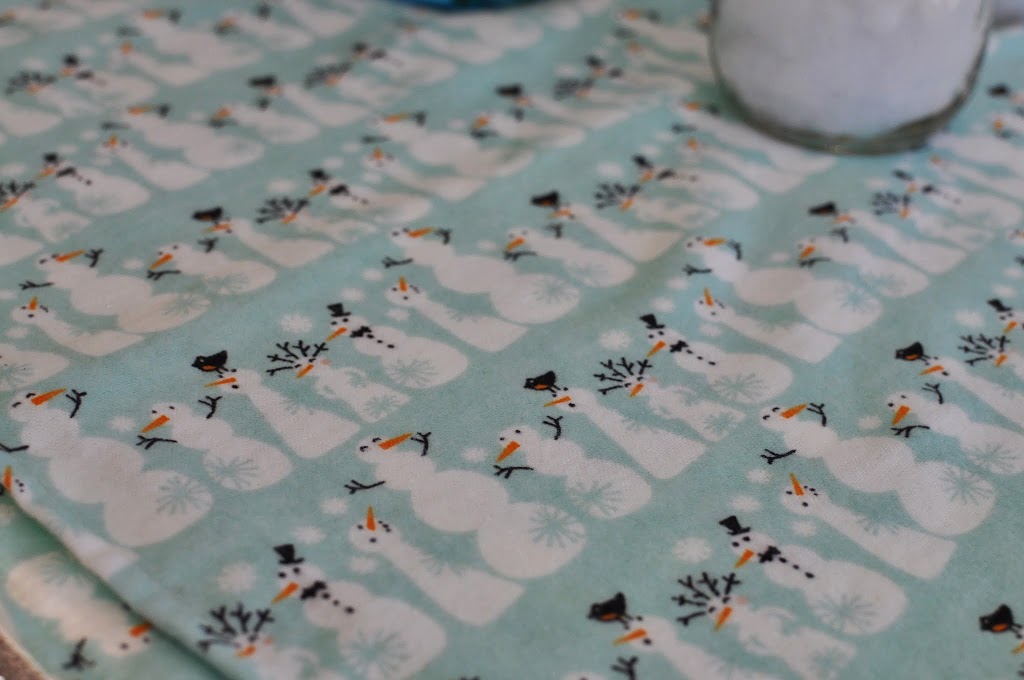 "Olaf" inspired flannel on clearance made perfect table runners!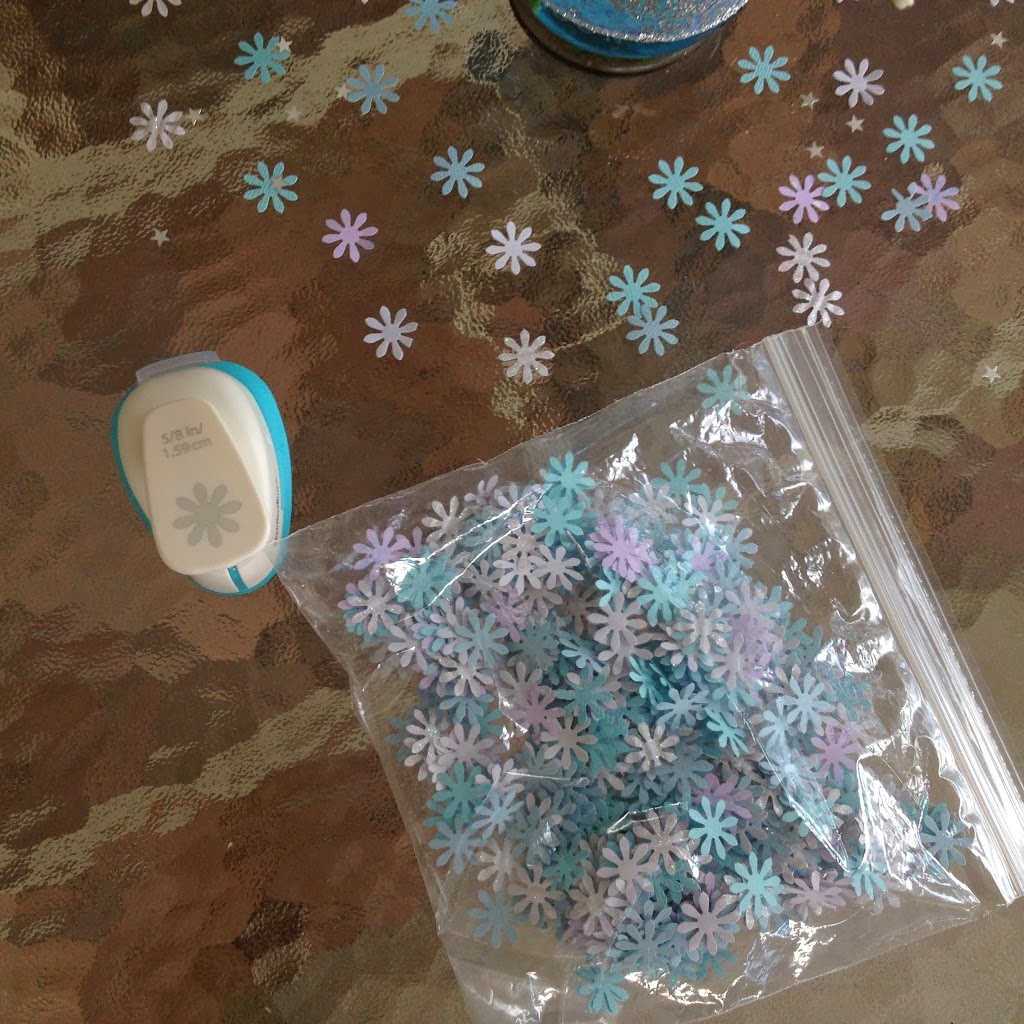 My kids loved punching snowflakes out of old scrapbook paper we had for "snowflake confetti". Use it as a flower punch for Easter!
All it takes it a little patience, and some creativity, and you can totally rock a winter wonderland for your Frozen party. Let your kids cut, glitter-fy, and create some snow-rific art! And if you don't have the time…just go to Oriental Trading. They have tons of snowflake and winter themed decorations!
Hope Disney and Party City figure out how to mass produce Olaf, Anna & Elsa items for kids parties. Until then, have fun creating!
If you liked this post, or my blog, please click below and vote for mommy in SPORTS!