Disclosure: I was sent products to facilitate reviews for this post – all opinions are my own, and I have a lot of them!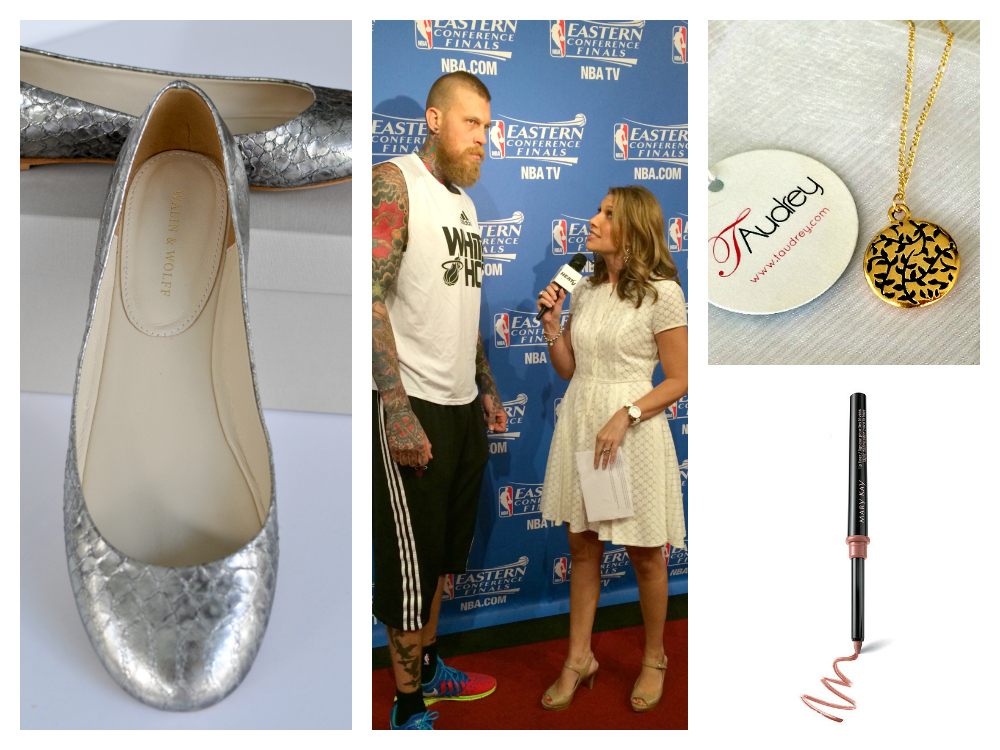 I admit it, I would much rather live in fashion mom-landia than get all dolled up for work. But since I work part time in television, fake eyelashes, sky high heels, and makeup are a necessary evil. And with the holidays upon us, we are all being invited to more parties and functions than usual, so getting glammed up is a must.
I am lucky to have friends who help point me in the direction of lovely frocks and the latest trends, but I thought I'd share some of my favorite things to wear to work. Maybe this will inspire you to try something new, or at the very least let you know you are not alone! And you never know…you may find some great gift ideas!
DRESSES
My friend Heather introduced me to dresses a few years ago after I had my first baby, and I have to say, they are now a staple. It's so easy to throw on a dress and some heels and not have to worry about matching belts, blouses, accessories…you catch my drift. A lovely boutique in Miami is Anya Ponorovskaya who makes these divine dresses! They are great for special occasions, every woman needs to own just one!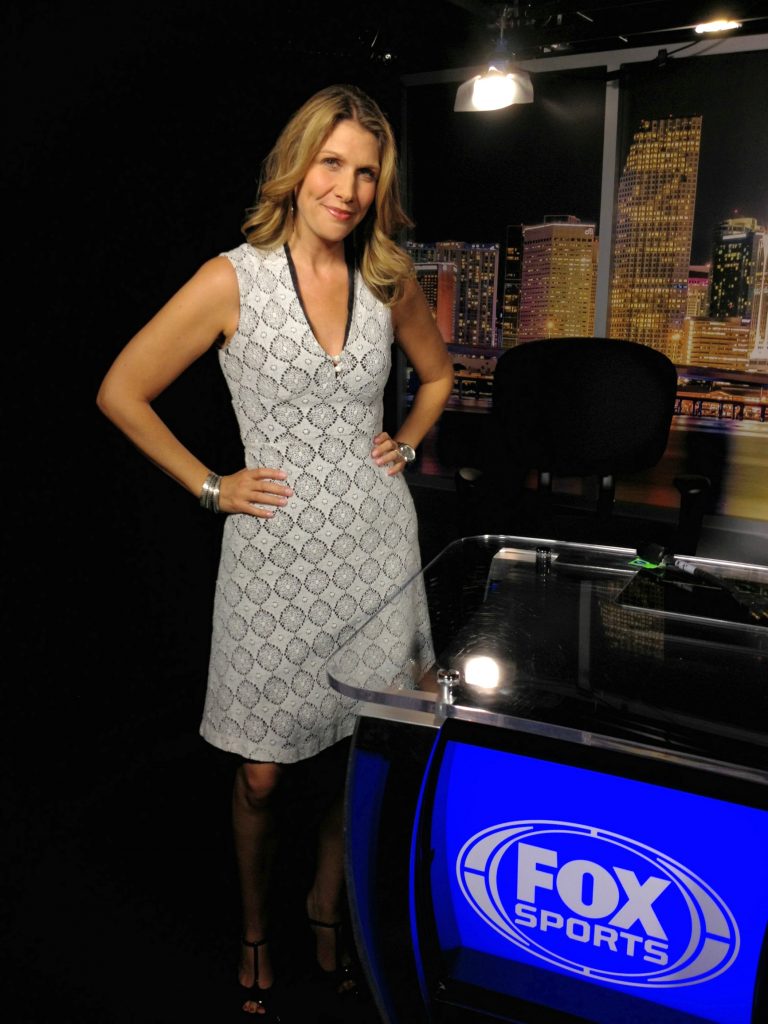 I also love anything from the BCBG outlet, they are comfy and easy to wear.
SHOES
If I could, I would wear smaller heels, but interviewing 6'7″ basketball players in those won't cut it. So I have to put on higher heels which are sometimes impossible to walk in. I mean how do you ladies do it?! Anyhow…I have a little secret…as soon as the camera lights are dark and I'm walking to my next hit, I put on flip flops. Until now….
Walin & Wolff, a specialty retailer for designer shoes, handbags, and accessories sent me these Kimberly Snake flats to try out. Gorgeous huh?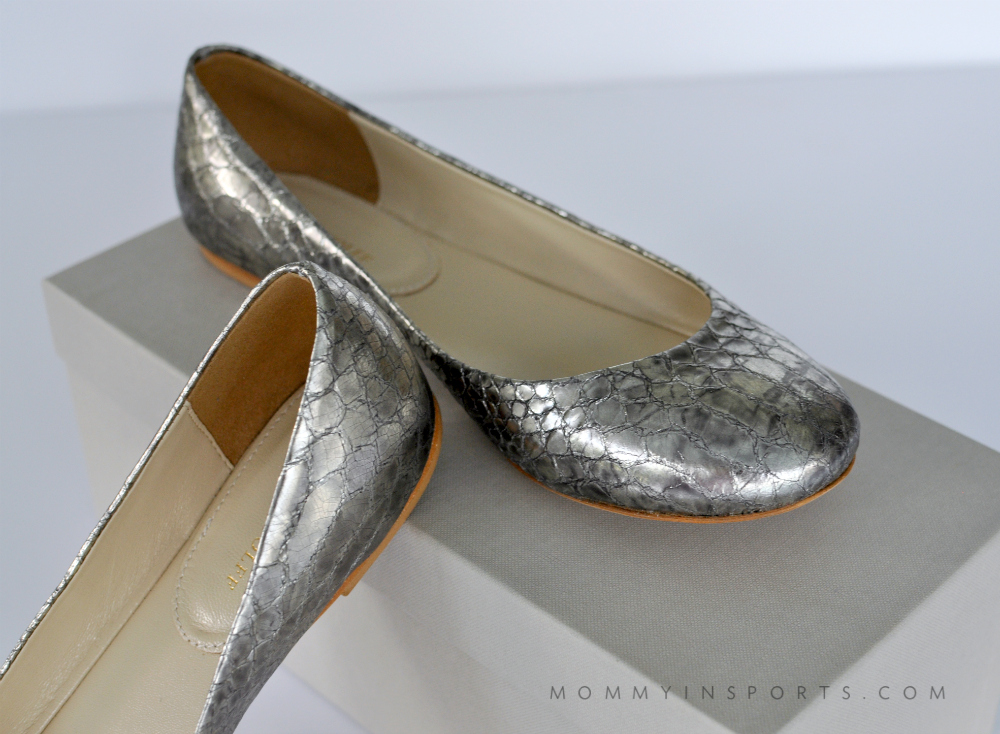 I wore them to work at a recent Miami HEAT game and they were so comfortable. I walked all over the arena, from the team store, lockerooms, to the 400 level, and they looked and felt fab. I also love the sparkle and that they are perfect for this time of year!
They also carry top brands such as Stuart Weitzman, Jimmy Choo, and Aquatalia just to name a few. Check out their awesome sales and free shipping this week, as well as their cute accessories and jewelry! As fellow reporter and fashionista Johanna Gomez tells me, "spend your money on good shoes and bags!" Good advice JoGo! Follow them on Facebook, Twitter, or Pinterest for specials and ideas. I want their rain boots by the way…you know if anyone is looking for ideas!
MAKEUP
Doing my own makeup isn't always easy with two little ones trying to play with it while I get dressed for work, so I try to keep things simple. Four products I can't live without for work or the holidays are foundation primer, eyelashes, lip liner, and lip gloss.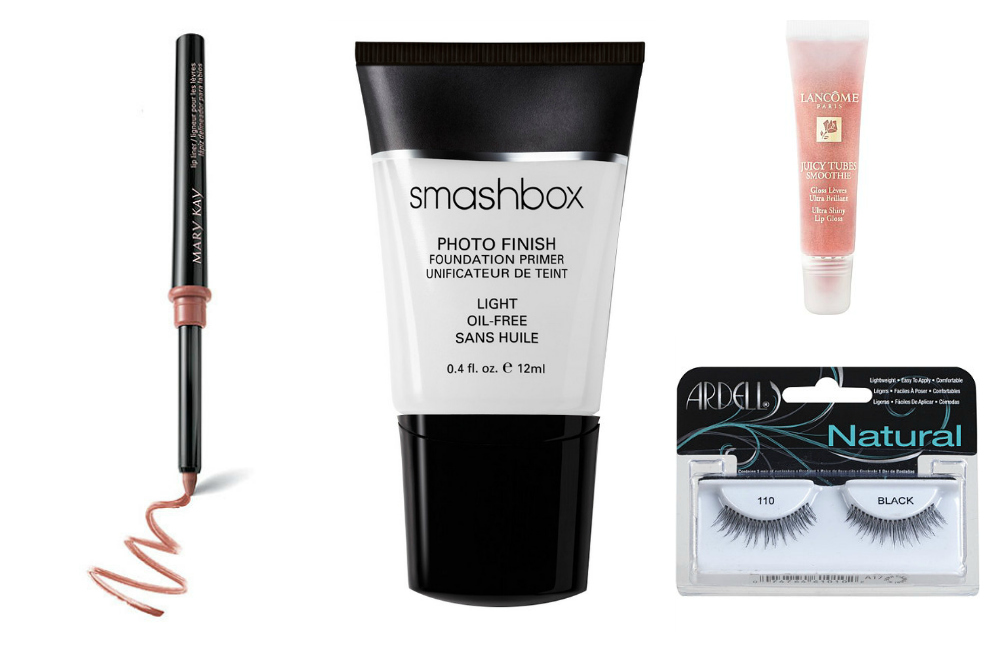 Believe it or not I'm addicted to Mary Kay Lip Liner in Neutral, you can wear any lip color over it. A pale pink like Mac's 'Hue' with dark and smoky eyes, or you can even just use clear gloss over it. I also always finish with Lancome's Juicy Tube in Hallucination. It's sparkly and makes your lips look luscious, can you say creature of habit?
And what working woman doesn't love long beautiful lashes?! (Especially at a party!) I started wearing eyelashes last year, and have even tried the fiber lashes that are super popular, but instead I like good old fashioned fakies! I use the brand Ardell you can pick up at any drug store, but I buy them in bulk at Nordstrom Rack for only $3 bucks! These are great for holiday parties or a date night out too! I wore them at my daughter's birthday party and several people commented how natural they looked!
JEWELRY
No look is ever complete without jewelry, and I love to buy local. Here in Miami there are several great jewelry designers, but I tend to stick with Stella & Dot, Lola James, and Taudry Jewelry. I've been layering these two necklaces Taudrey sent me recently…love them!

Those are my favorite things for work – hope you enjoyed this look into my (ahem) fashion world. (hysterical – cackling laugh!) Now go get glammed up for work, or your first Christmas party, winter function at your kids school…or make those cookies…yawn….are the holidays over yet?
what's your favorite piece to wear to work? fashion or comfort?