Ever need a quick activity to do with the kids? When a rainy day ambushed our plans to spend the afternoon at the park where our girls could soak up the sunshine and get some exercise…instead we baked. Quite the trade off huh? Since I had these fall colored M&M's in the cabinet to use as potty training treats, I figured, why not make M&M cookies? (Target always has awesome seasonal M&M's!) My 4-year-old and I had fun mixing the dough, tasting it, and pretending these candies were fall leaves. (In South Florida, you do what you can to try to forget that it's 89 degrees outside!)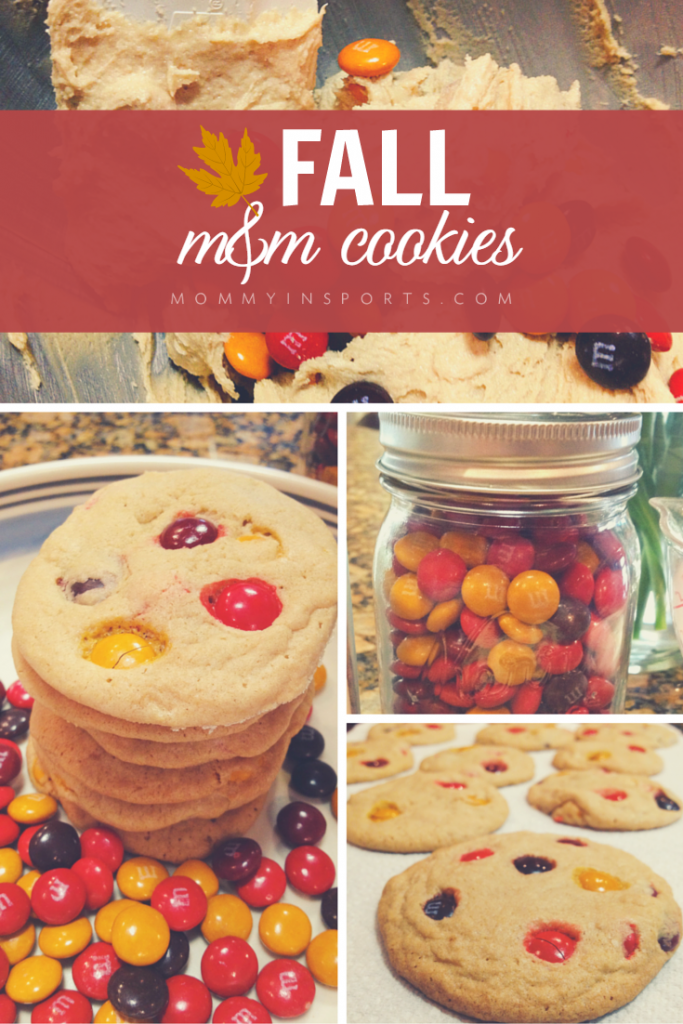 Here's a quick rundown of how to make fall m&m cookies! First measure out the ingredients…and mix the dough. A little pat on the back for not eating any of these pretty M&M's while baking. However I did try some dough…multiple times. Sigh.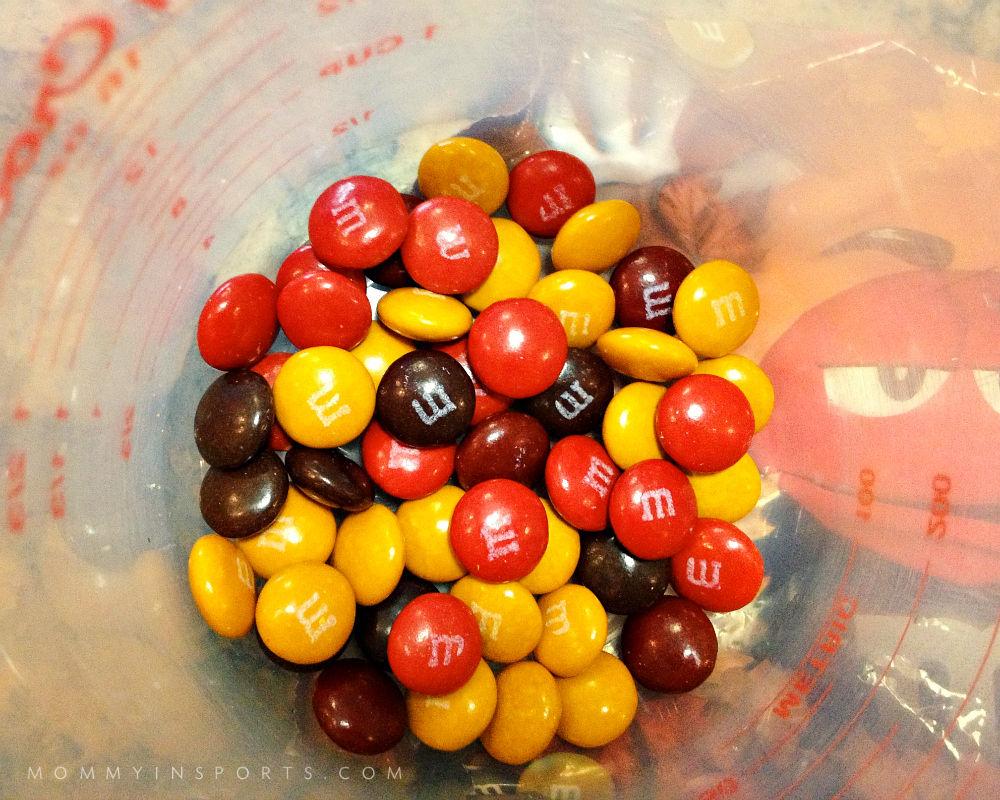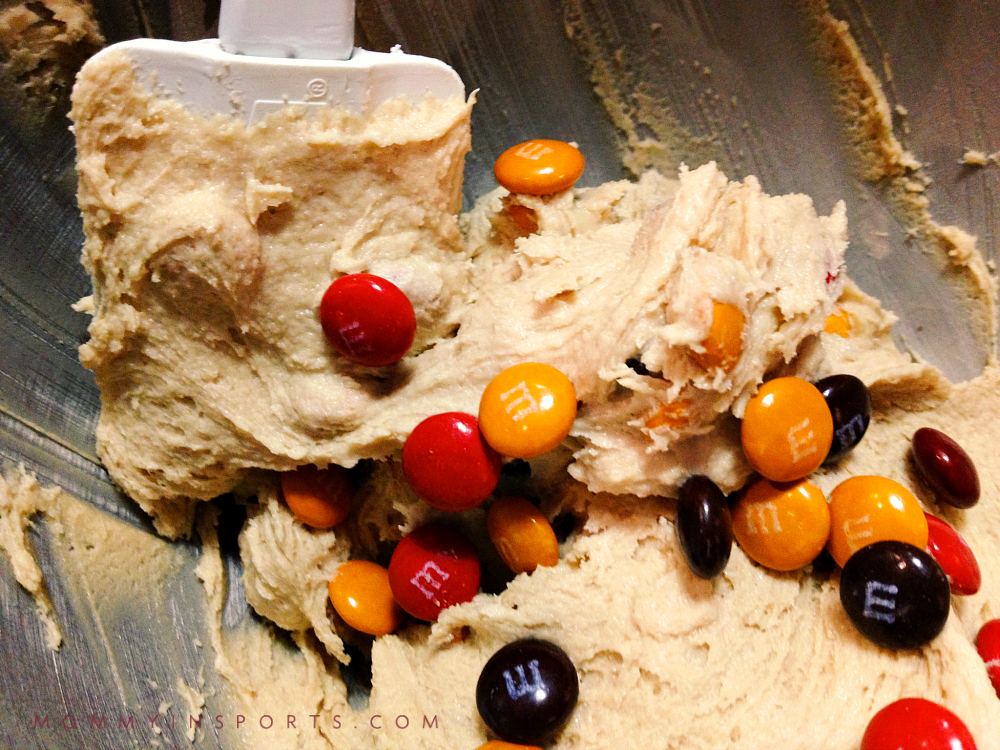 Then drop the dough by teaspoonful onto the cookie sheet. Also make sure you add extra candies on top of each dough ball. This make a huge difference in the finished product. I wish I would have used more…next time I'll put 4 or 5 on top, and may even try adding some chocolate chips.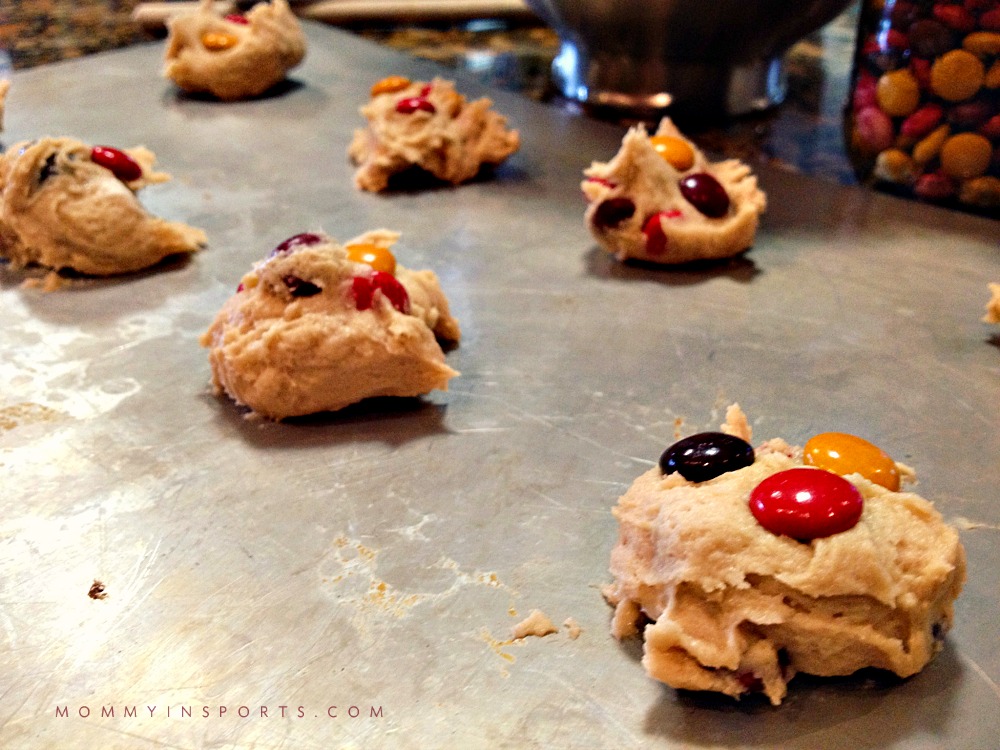 And watch out for kids trying to eat the M&M's and cookie dough!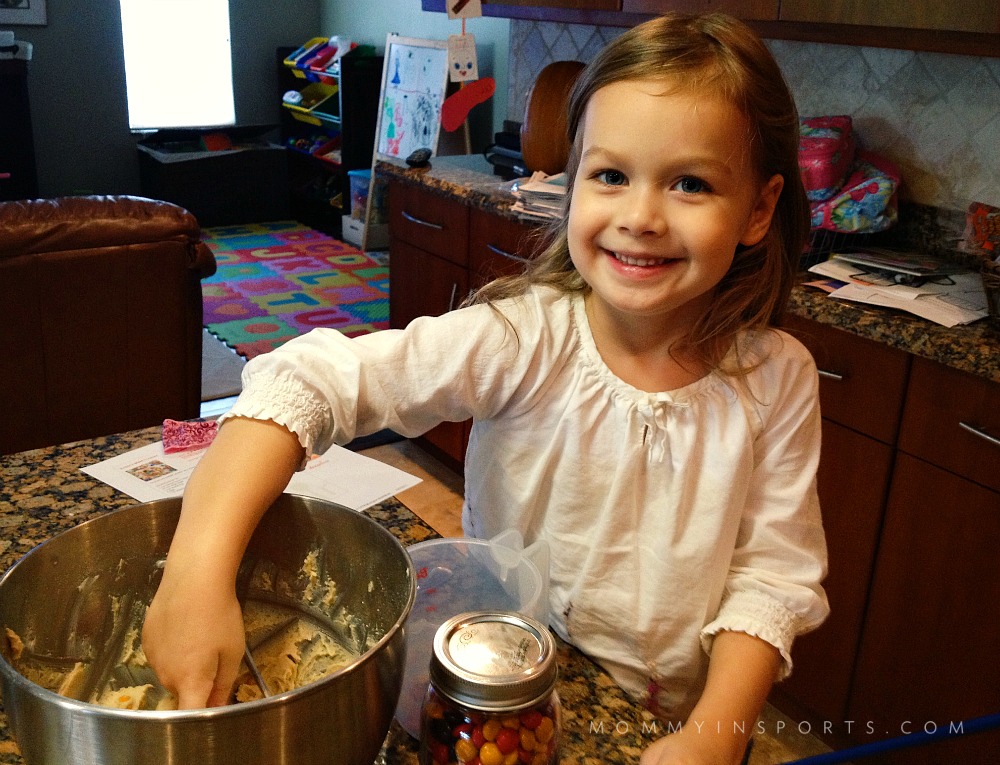 Then bake at 350 degrees for 9 to 11 minutes, or to your liking.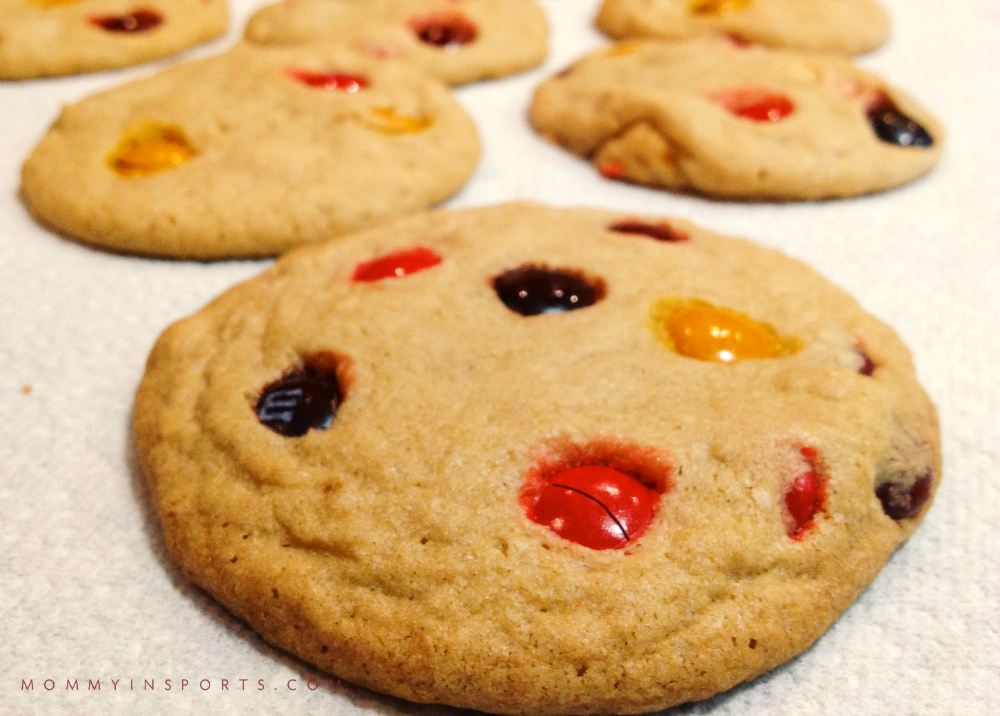 It's very simple, not too time consuming, minimal cleanup, and oh so de-lish! A nice treat for the girls, and it totally made them forget the abandoned park play date. I can't believe it's still hurricane season down here…rain rain go away! Here's the recipe for these festive fall M&M cookies!
Fall m&m Cookies
2014-10-15 13:55:35
Yields 2
Simple Homemade cookies made with fall chocolate candies!
Nutrition Facts
Amount Per Serving
Calories 2150
Calories from Fat 884
Trans Fat 4g
Polyunsaturated Fat 5g
Monounsaturated Fat 26g
Total Carbohydrates 291g
97%
Sugars 165g
Protein 24g
* Percent Daily Values are based on a 2,000 calorie diet. Your Daily Values may be higher or lower depending on your calorie needs.
Ingredients
1 cup packed brown sugar
1/2 cup white sugar
1 cup unsalted butter
2 eggs
1 1/2 teaspoons vanilla extract
2 1/2 cups all-purpose flour
1 teaspoon baking soda
1 teaspoon salt
1 1/2 cups m&m's (3/4 cup in dough, the rest for topping)
Instructions
In a large bowl mix the sugar, eggs, butter & vanilla thoroughly. Add flour, salt, and baking soda to creamed mixture. Blend, and then fold in the candies.
Drop dough by teaspoonful onto cookie sheet. Don't forget to push 3 or 4 candies on top of each dough ball!
Then bake at 350 degrees 9 to 11 minutes.
Kristen Hewitt https://kristenhewitt.me/
Need more fall ideas? Join me on Pinterest!
Follow Mommy in Sports's board Fall on Pinterest.
Or let's connect on Facebook where we share more great recipes, parenting, and sports stories!