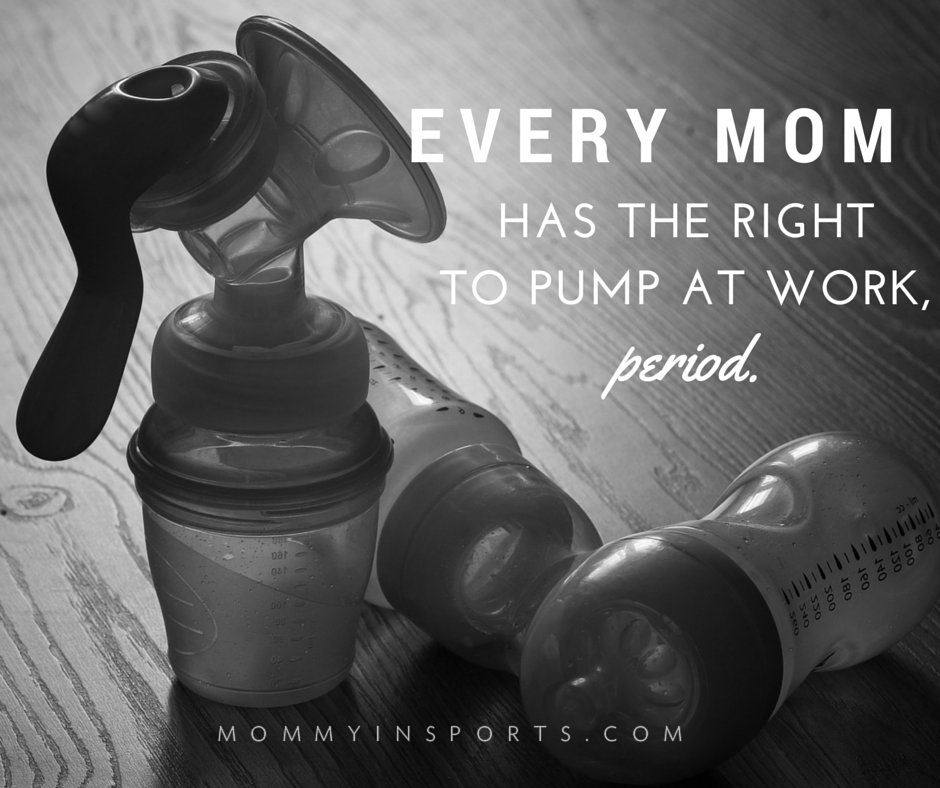 It was reported in the Miami New Times that Marissa Glatzer, an attorney and nursing mother to a five month old was denied the right to take short breaks during court proceedings last week to pump. She tried to submit a request to take a short break every four hours, but Judge Fred Seraphin denied her plea. The audio exchange was recorded by the attorney's team:
Glatzer: "I have to pump every three hours and I'm trying the case."
Judge: "So I guess you'll find somebody to cover for you?"
Glatzer: "No…"
Judge: "No? Well I'm not going to take a break just because you need to pump."
In an exclusive interview with Marissa Glatzer she told me she was shocked.
I felt like I was being treated like a second class citizen, all I wanted to do was get some milk for my daughter, it was a 15 minute process. There normally are trial breaks, and other judges have allowed me to pump in the past. It was just so frustrating and shocking that I wasn't even able to speak and express, and my request was denied."
According to the United States Department of Labor, in Section 7 of the Fair Labor Standards Act,
Effective March 23, 2010, the Patient Protection and Affordable Care Act amended the FLSA to require employers to provide a nursing mother reasonable break time to express breast milk after the birth of her child. The amendment also requires that employers provide a place for an employee to express breast milk.

Section 7 of the Fair Labor Standards Act of 1938 (29 U.S.C. 207) is amended by adding at the end the following:

(r)(1)

An employer shall provide—

a reasonable break time for an employee to express breast milk for her nursing child for 1 year after the child's birth each time such employee has need to express the milk; and
a place, other than a bathroom, that is shielded from view and free from intrusion from coworkers and the public, which may be used by an employee to express breast milk.
Obviously Glatzer is not an employee of this particular judge who ran unopposed in the last election, but it is clearly not against the law to pump at work. He has the right to rule anyway he pleases in his courtroom, just as all working mothers have the right to pump at work in 49 states and the District of Columbia in this country.
But this story brings up some important questions. Why indeed are mothers sometimes treated like second class citizens in the workplace, given limited maternity leave, and backward glances when it's time to pump? And why did this particular judge take issue with her need for breaks, when breaks are commonplace in the courtroom?
This story sounds pretty outrageous and just adds fuel to the already fiery breastfeeding debates that are prevalent these days. There are articles written about the pros and cons of formula versus breastmilk. There are mommy wars about whether nursing moms need to cover up. And now women, who choose to work and continue breastfeeding are being told they can't take a break to pump? It's silly for anyone to deny this working mother's need to take care of such a basic necessity, and he clearly made the wrong call. Judge Seraphin's response to the press thus far has simply been it was a miscommunication.
So as to not miscommunicate let me make this crystal clear; every working mother has the right to pump at work, period. And furthermore, she must be given her own space to do this, free from view of coworkers.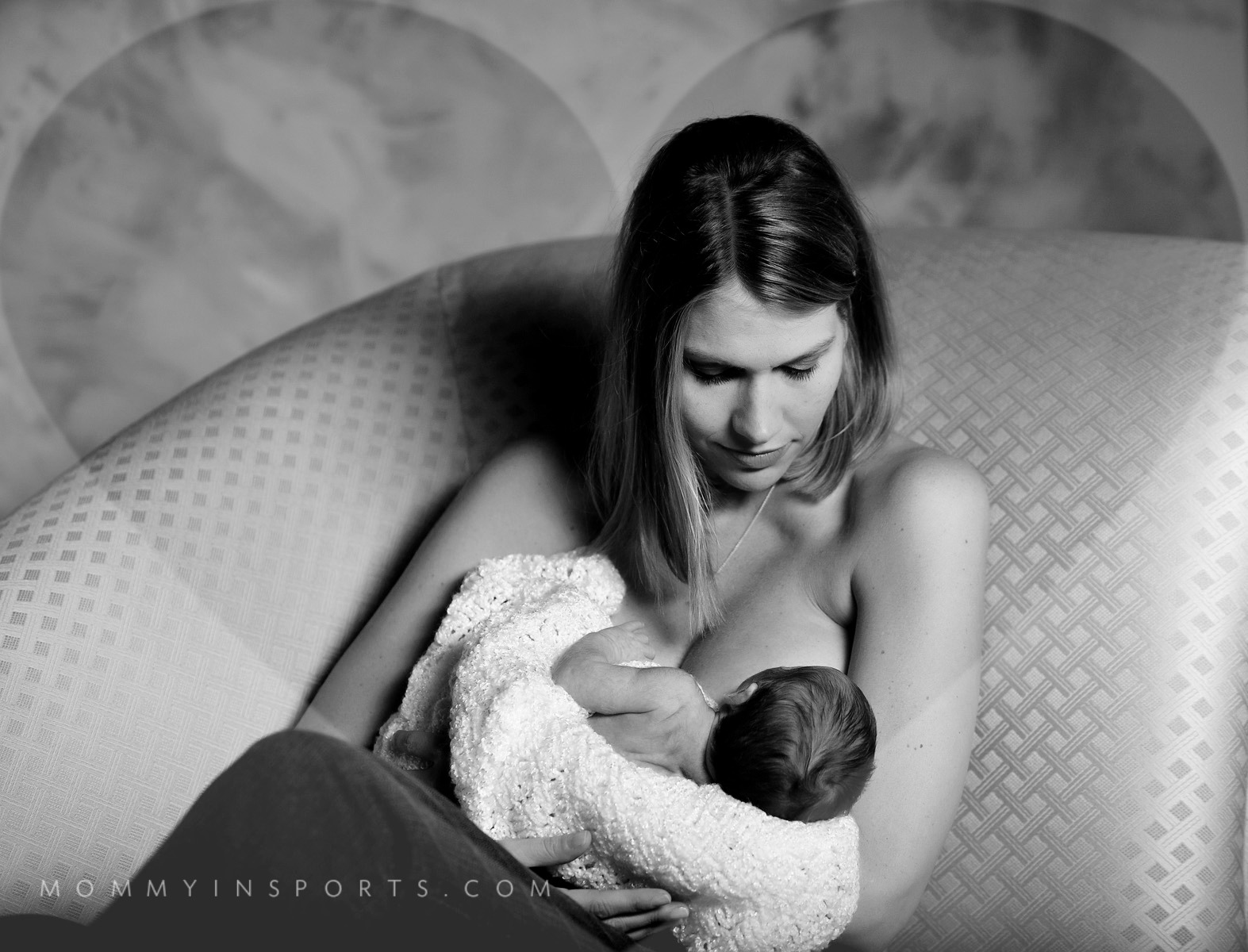 Why didn't I know about this law when I was a nursing mom?
When I was schlepping my Medela double pump backpack around a baseball field for eight hours in the 97 degree heat, as I looked for any dingy bathroom in the bowels of the stadium to pump. I sat fully clothed on a rusted toilet seat sprayed with urine, and laid out towels that I brought with me for the bottles and my pumping accessories. I carried wipes, soap, and everything else I needed including a cooler so as not to infect my precious milk.
Or at one of the Arenas, where all the office walls are glass, and I had to pull an office chair again into a bit nicer bathroom to pump.
Or in the edit suite at the studio, where I had to shut the door, dim the lights, and put a note on the outside of the door that read, " DO NOT ENTER." When I'd emerge I'd hear the snickers from the guys and their sarcastic jokes. Some dads were kind and gave me knowing glances, others would stare at my boobs and say "don't spill the milk Hewitt!"
Obviously my career is much different from most 9 to 5'ers, and I didn't have a traditional office workplace when I was nursing. But it was still degrading, sometimes humiliating, and never should have happened. Women deserve more. Mothers who gave life to these men deserve more.
It doesn't matter what you believe, think, or feel regarding breastfeeding…you can't deny this simple yet important act for working mothers. And working moms need to inform their employers of Section 7 of the Fair Labor Standards Act if they are not being given the proper time or place to pump. Whether you're a teacher, a banker, a police office, or a waitress…this is your right.
Unfortunately this judge will be made the poster child for what not to do, but he made that choice when he ruled to deny her request to pump. Glatzer says she thinks an important lesson was learned adding, "I'm pretty sure this will never be an issue in the courthouse again."
Let's start having these important conversations and not be afraid to stick up for what we need and what we know is right at work. I wasn't informed, educated, or confident to be my own advocate then…but now I am. And so are you.
If you are a new mom, here are some breastfeeding tips, and you can follow along on Facebook for parenting and sports content!