How many times have you gone away and not eaten healthy and said, "Oh well, I'm on vacation!"?
Me too, but it totally sucks.
It's so easy to fall off the wagon and say "I'll worry about it when I get home", but it really is difficult to get back into a routine. Especially after a week long carb-fest. We recently went on a seven day vacay, and though I indulged in dessert and more wine than usual, I still found a way to snack healthy and workout. Here are a few tips I've learned if you don't want to totally lose all that hard work you've put in when you finally get a chance for a much needed vacation.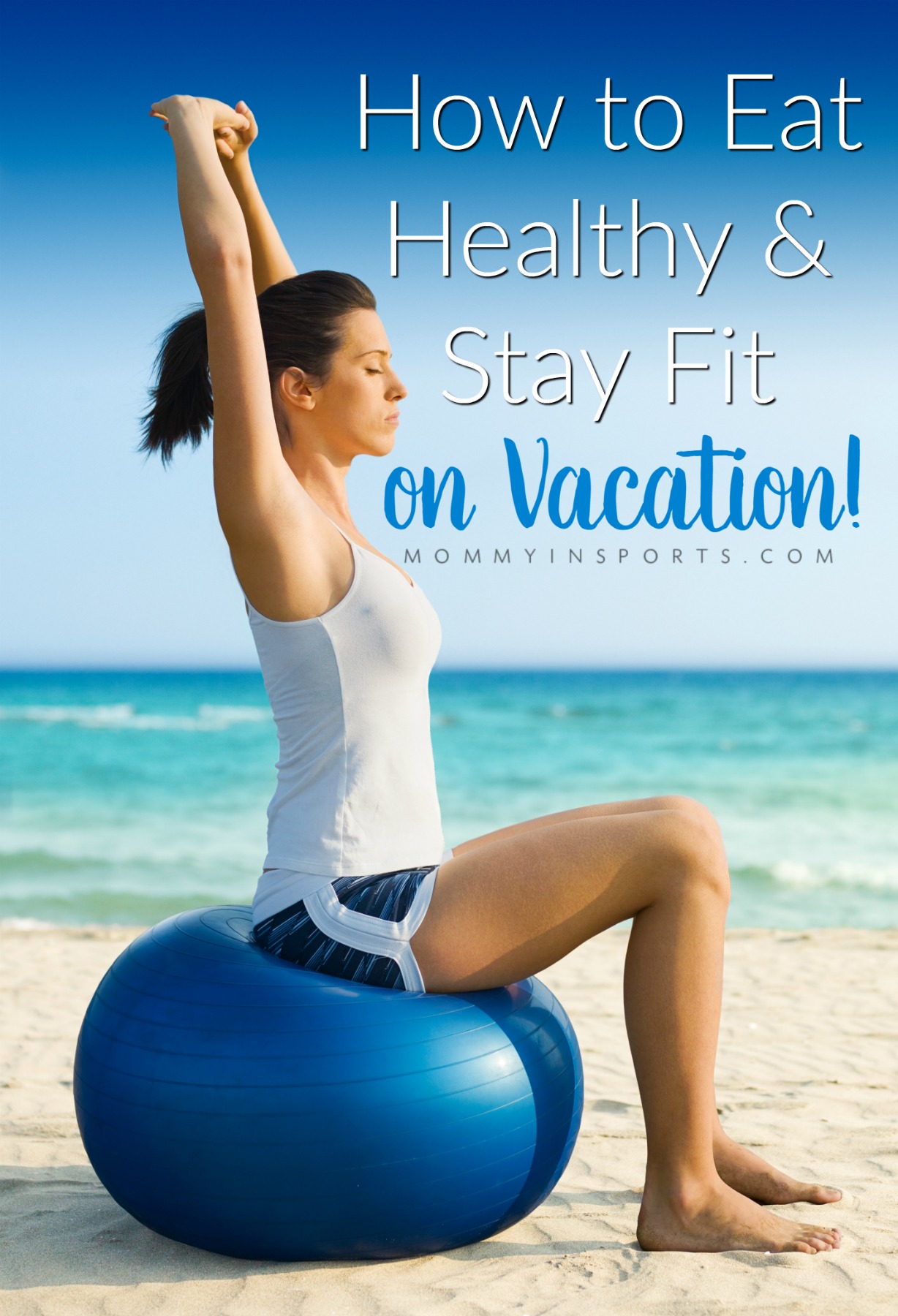 how eat (semi) healthy & stay fit on vacation!
Pack Snacks for the Trip
It's easy to travel with small things, especially if you have a big carry on. Plus it's hard to find what you are used to in new locations. I usually bring food for the whole trip like cinnamon almonds, Yogi tea, a few Vega smoothie packets, super greens, and stevia. And they all fit in a small ziploc sandwich bag! I also bring the kids a lunchbox full of snacks for at least two meals. I know that seems excessive for a four hour flight…but don't forget about the possibility of delays. It's nice to have enough just in case, especially when they get squirrely. Or stuck unexpectedly on a tarmac.
For the girls I normally bring these healthy snacks on board the plane:
Peanut butter crackers
Sandwich
Fruit packets like Buddy Fruits
Apple or Banana
Carrot, celery & zucchini sticks
Fruit Snacks (dye-free of course!)
Granola Bar or Cereal Bar
Goldfish or other grain like a homemade trail mix
Lollipops for take off and/or landing ( I realize this isn't healthy, but it's a lifesaver!)
Sippy Cup, they always seem to spill!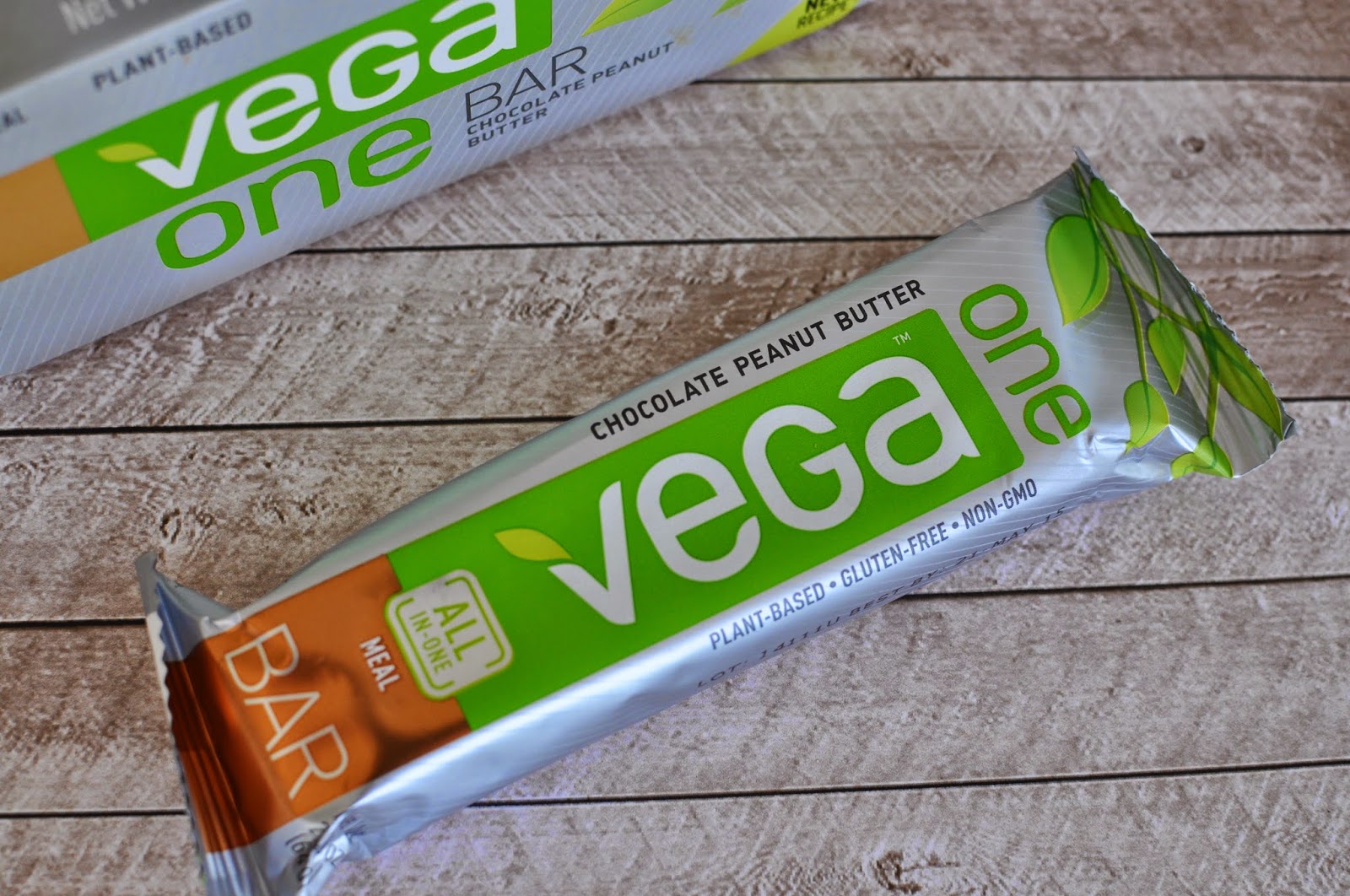 And for the grown ups:
Almonds (I like the cinnamon ones from Emerald)
Apple or Banana you can pick up at the airport or bring from home
For longer flights a sandwich or lunch meat roll-ups
Chopped veggies (like kids – carrots, celery & zuchinni sticks) and a salad I normally pick up at the airport
Water
Shop When You Arrive
We almost always book a place with a full kitchen and head straight to the grocery store when we arrive at our vacation destination. We stock up on eggs and oatmeal for breakfast, carrots and celery, hummus, fruit, lunch meat and salad stuff. At the very least we can have a healthy breakfast, lunch and snacks, and then go with the flow for dinner. It's especially helpful traveling with kids with allergies to get almond milk and a few things they are used to eating on a daily basis.
Plus it saves lots of money not eating out so much – more to spend on fun activities and souvenirs! Or in our case more rides at the Mall of America.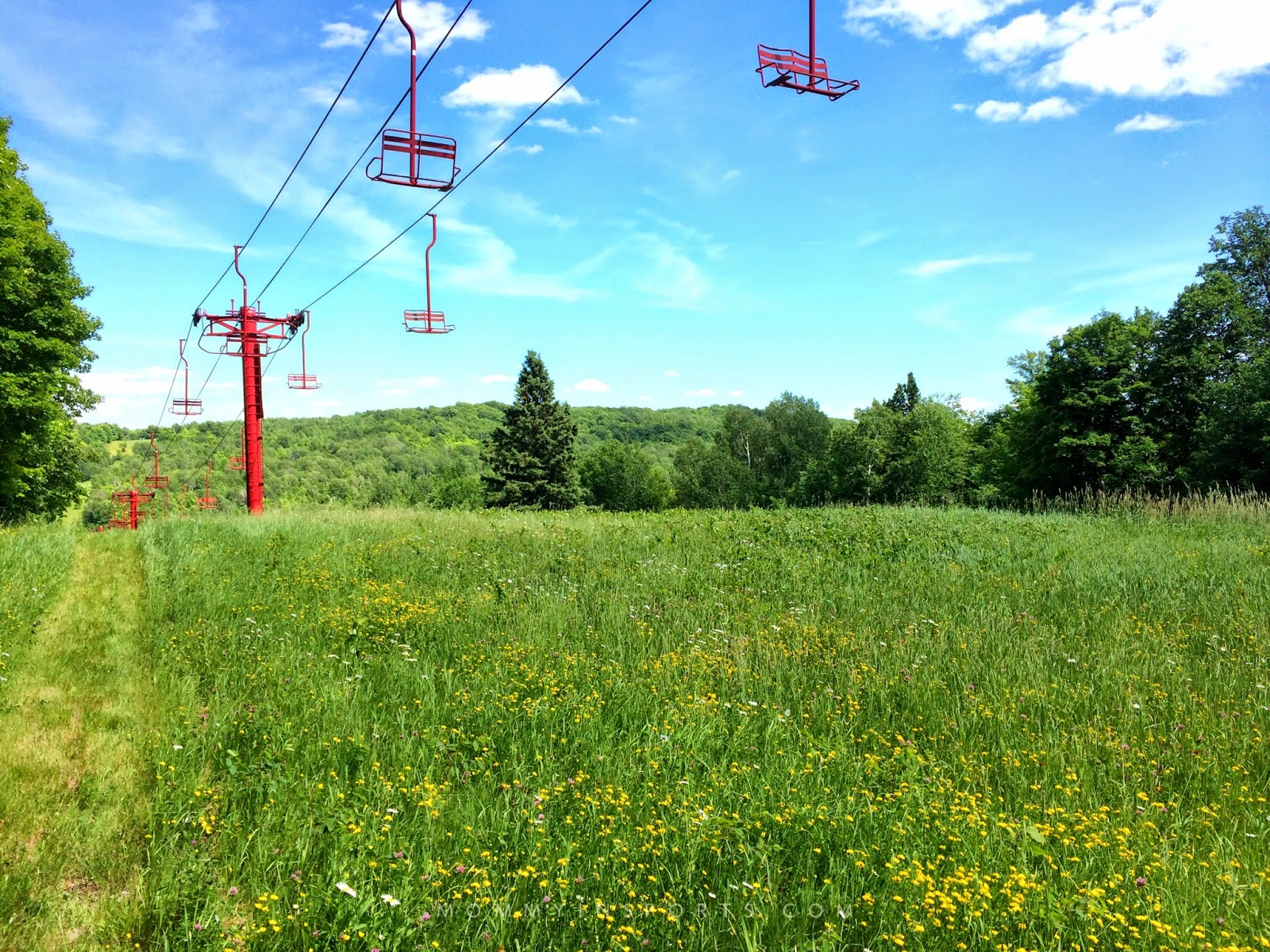 The view from my morning hikes on Big Powderhorn Mountain in Ironwood, MI.
Exercise!
Many don't like working out on the road, but I find it relaxing and energizing, especially when we don't sleep well. Hotels always have gyms, and if not you can always walk. We recently stayed on the side of the mountain, and I hiked up and down the ski hill every morning. Then came in and rotated legs, chest, triceps other cardio workouts in our room. The kids have fun doing squats and abs too! It wasn't perfect, but I'm proud I only gained a pound or two on this trip.There are also lots of online workouts you can access on your phone like Crunch Live classes or Always Active Athletics if the weather isn't picture perfect!
Choose Active Activities
We always find a fun active activity like: hiking, walking, biking, kayaking, something to get everyone's bodies moving! We normally plan our trip around these activities to encourage our little ones to love exercise as well!
Go With the Flow
This one is hard for this Type A creature of habit, I like to eat the same things almost every day. But you really do have to make the best choices you can, and deal with more processed food sometimes when not at home. My rule of thumb when traveling is pick one vice at dinner: bread, wine or dessert. And if you do have all three…burpees the next morning!
Summer vacation for us was almost a success…just need to work on getting the girls to sleep in the same bed without pulling each others hair, or pushing one another out of the bed. Maybe next summer….
Did you like this post? You might also like my cardio with the kiddos! And don't forget to give us a like on Facebook!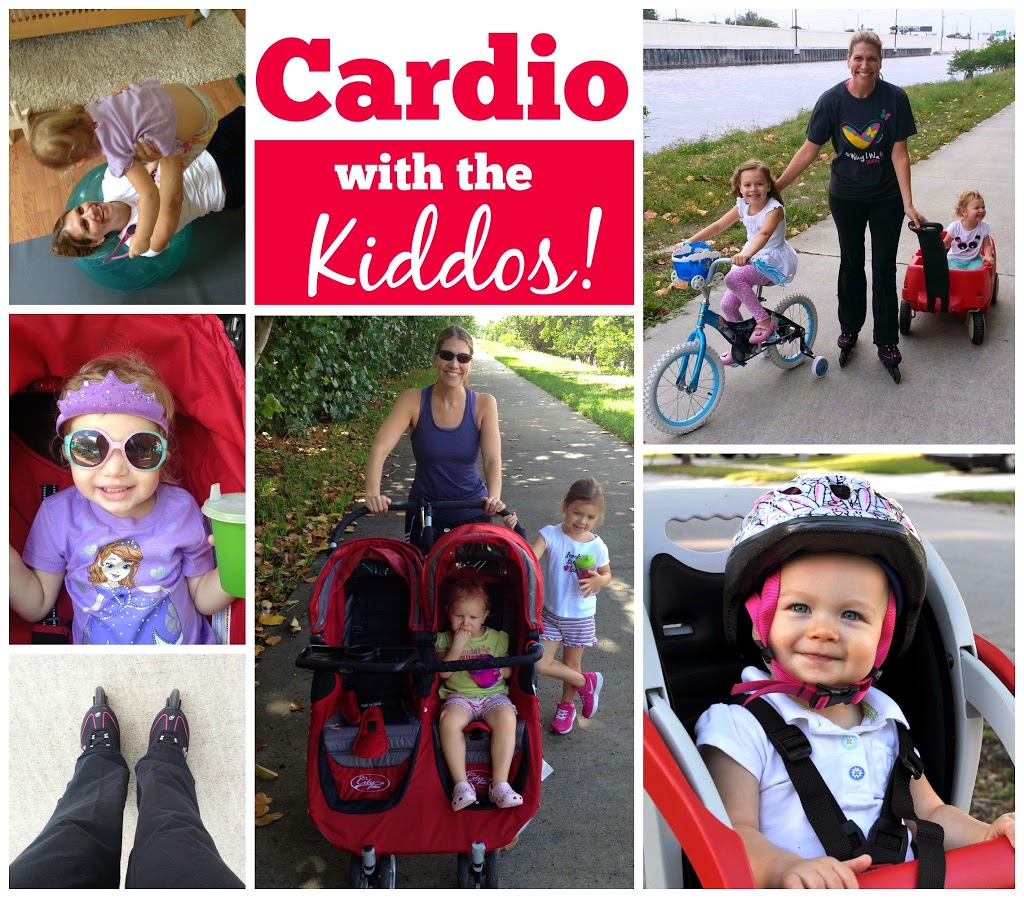 *Disclosure: Vega sent me samples of their various products, however I was not compensated for this post. I love their dairy free products and all opinions are 100% my own!