Do flowers make you happy? Me too! But growing and keeping them alive is not my forte. I joke that I have a black thumb and never really learned how to make arrangements because everything I touch dies! But The Flower Bar has given me to inspiration and confidence to now rock my own floral creations!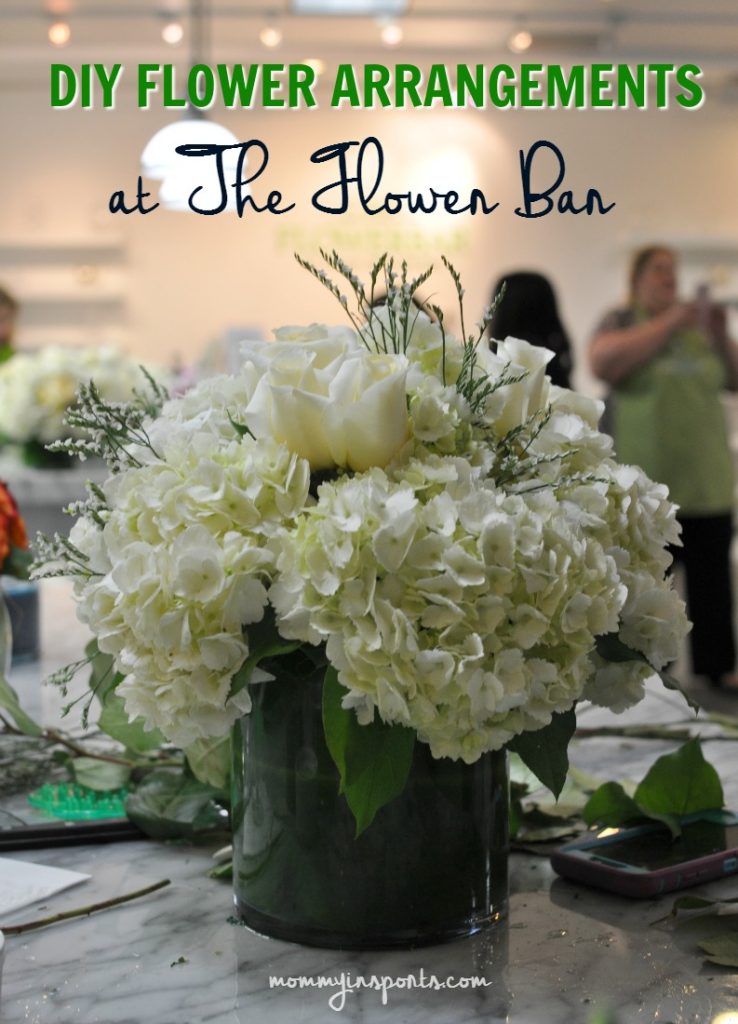 Owned by Field of Flowers in three South Florida locations, The Flower Bar is a unique experience where you can learn to make your own DIY Flower Arrangements with your friends. I'm dubbing it the flower power happy hour because it's the perfect night out! You can do these classes by yourself, but I think it's fun with friends. Think showers, birthday parties, or just a fun night of doing something different. And bonus you come away with a beautiful arrangement!
Did I mention you can bring snacks and drinks? (That's the happy hour part!)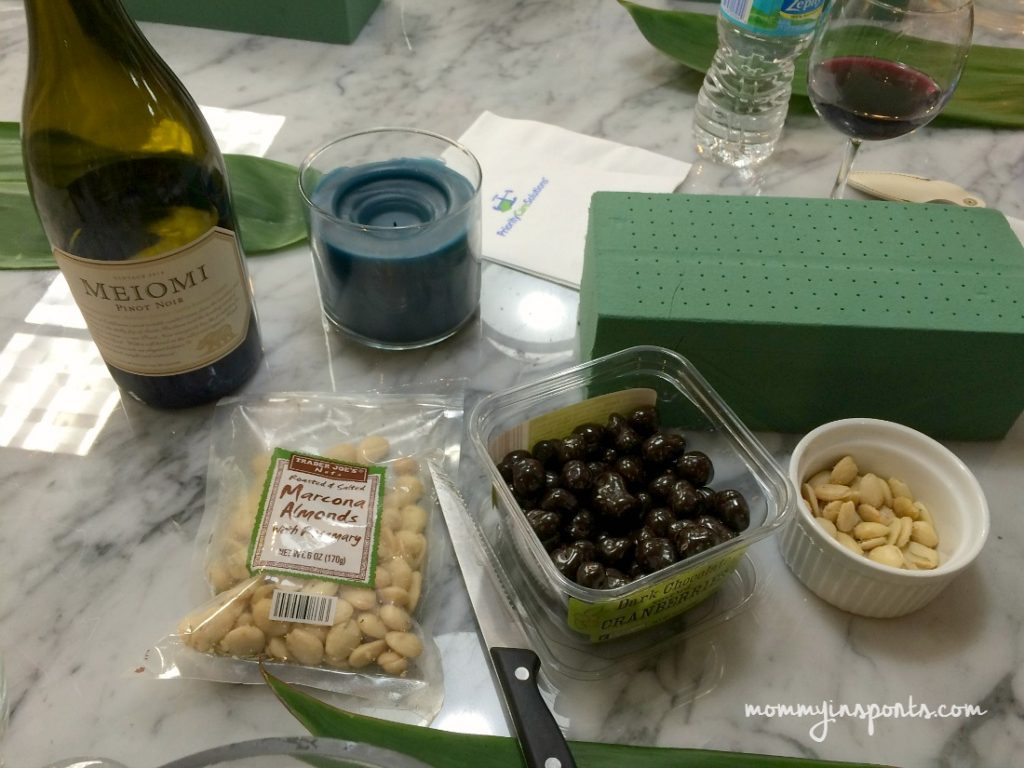 The evening starts with your apron and flowers. You take a tour of the beautiful and spacious storefront, then it's time to get down to business.
You instructor gives you all the flowers, containers, water, and supplies you need, and you literally just follow his lead! I was super happy because hydrangeas and roses are my favorite flowers!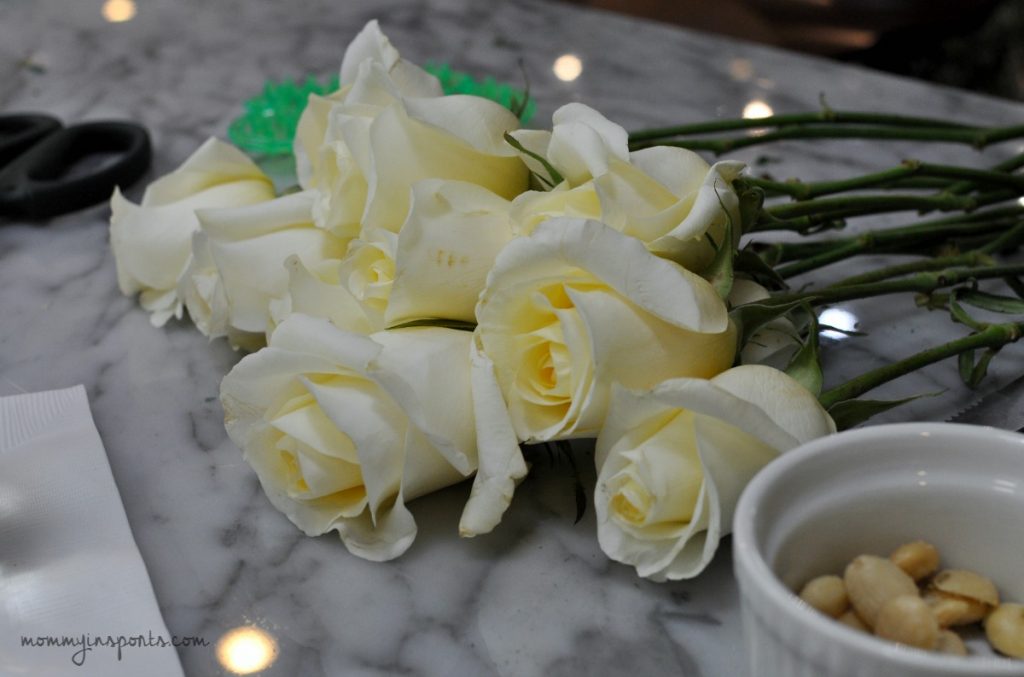 First step, you take a leaf wrap it on the inside of your glass cylinder. Then cut your foam to fill the entire vase. I followed The Flower Bar's Brand Ambassador (and friend) Jen Hererra's lead, she clearly knew what she was doing! (She and her hubby work together at their own company, J.W. Landscaping & Design.)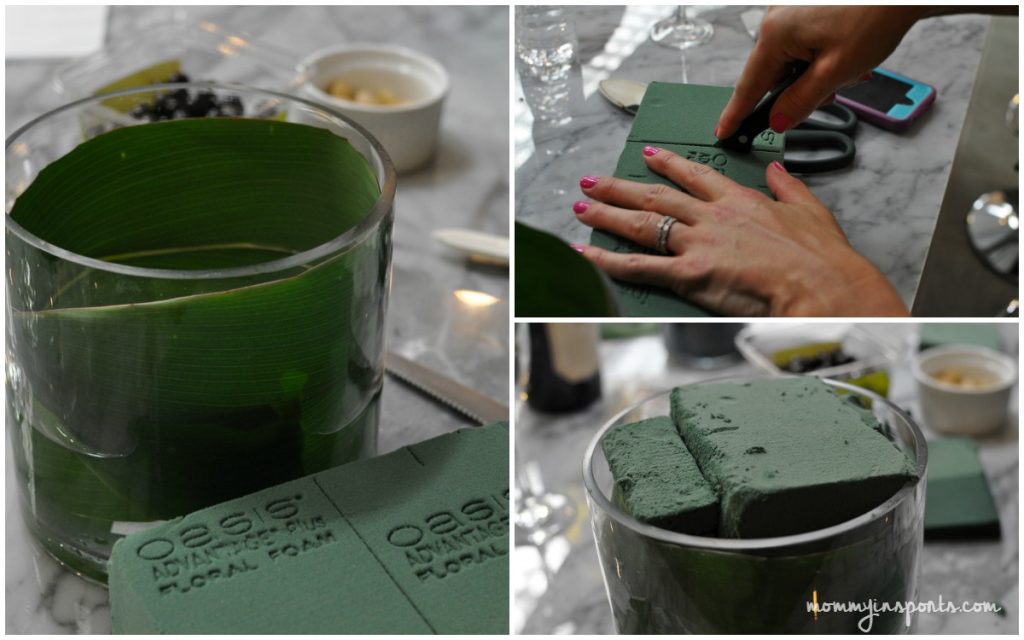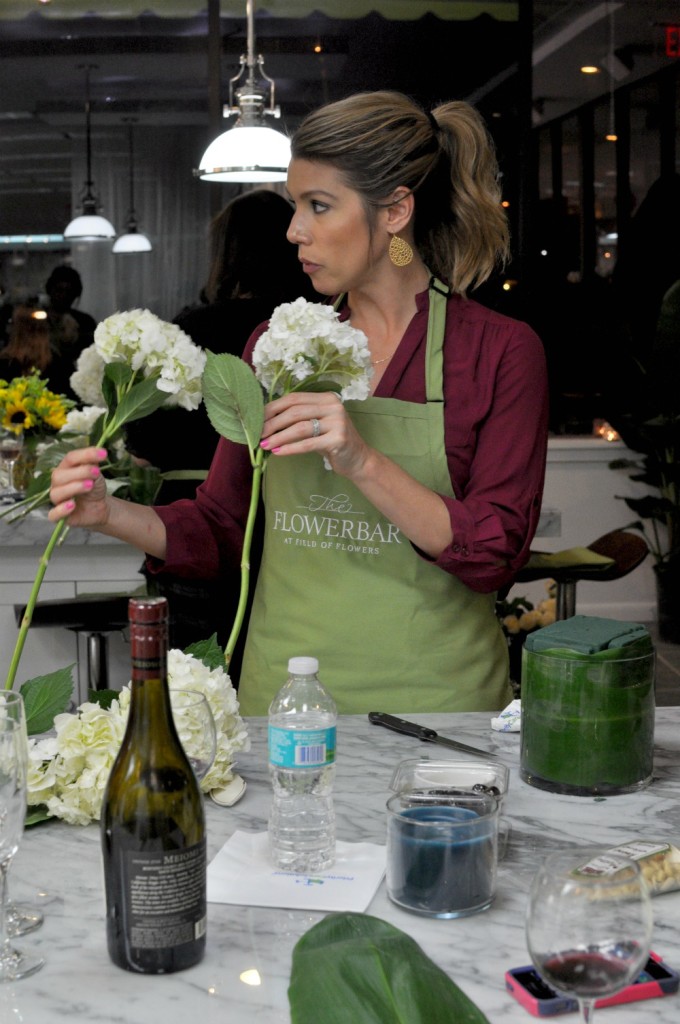 And if you don't know what to do, that's OK! The instructors walk around to help decide which length to cut your flowers and what angle. I was thankful for the help because I broke several flowers.
But eventually got the hang of it – wine helps by the way.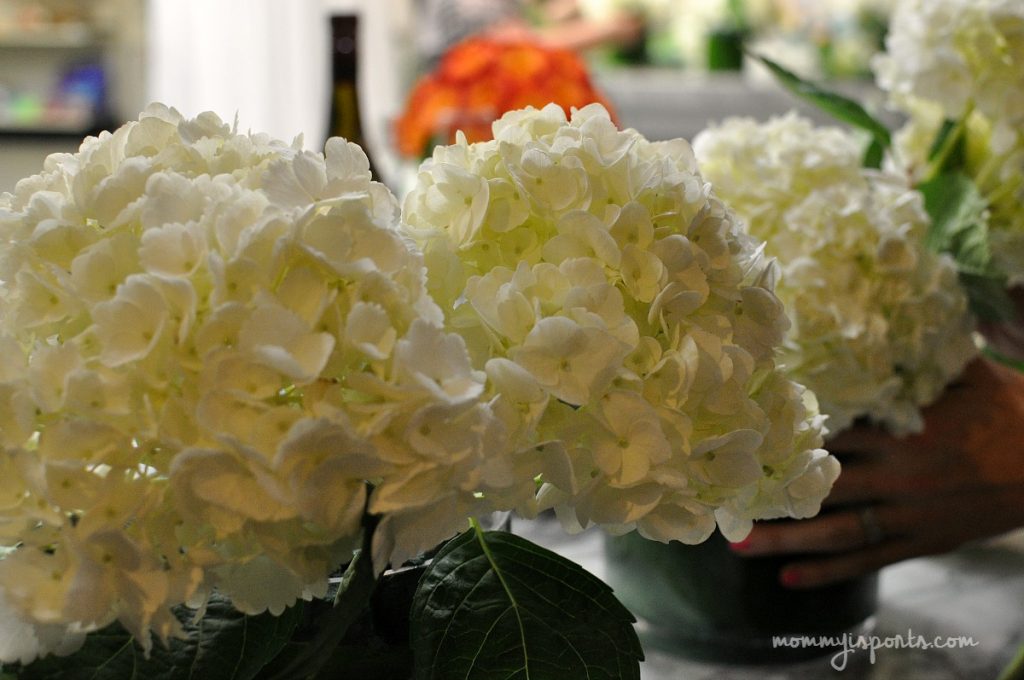 The trick was not only to cut the flowers stems at an angle, but insert them into the foam at a diagonal as well.
At the end we added a little filler, and voila, my finished piece!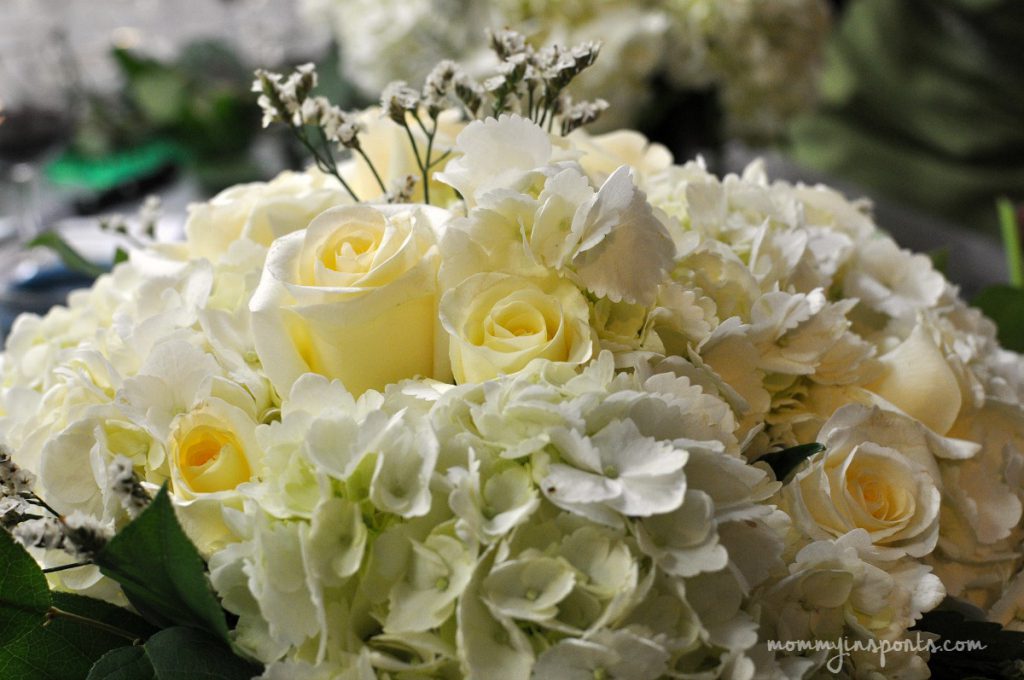 The very kind staff allowed me to make some smaller arrangements for the girls, who gasped with excitement when they saw them the next morning!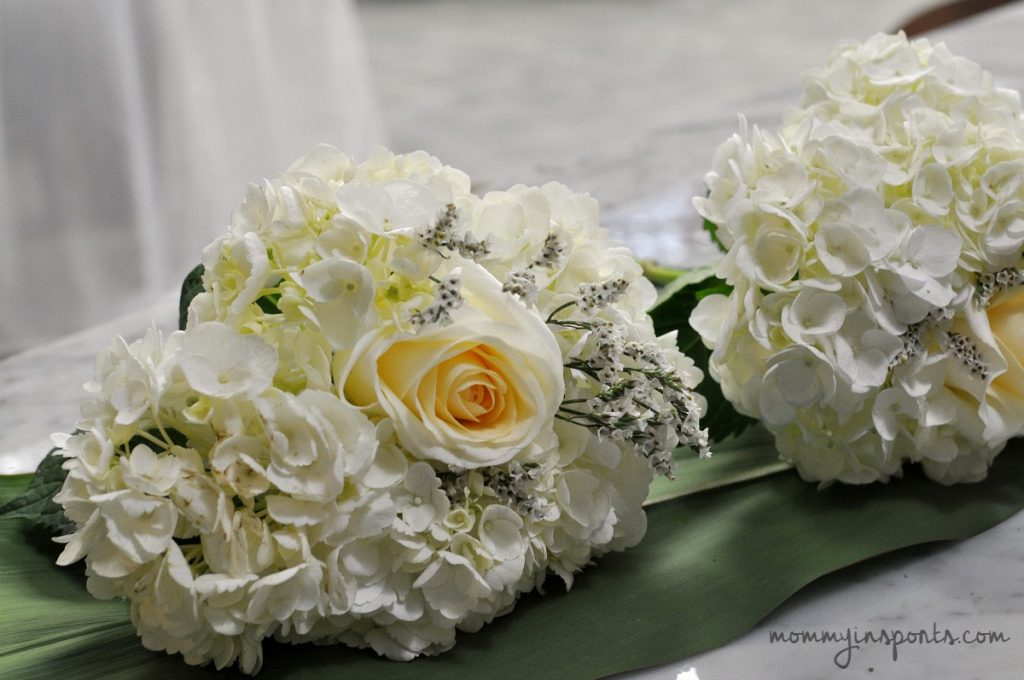 Bottom line, The Flower Bar was super fun, I've told all my friends and can't wait to book our next party! It's perfect spot for anyone looking for a fun and unique evening!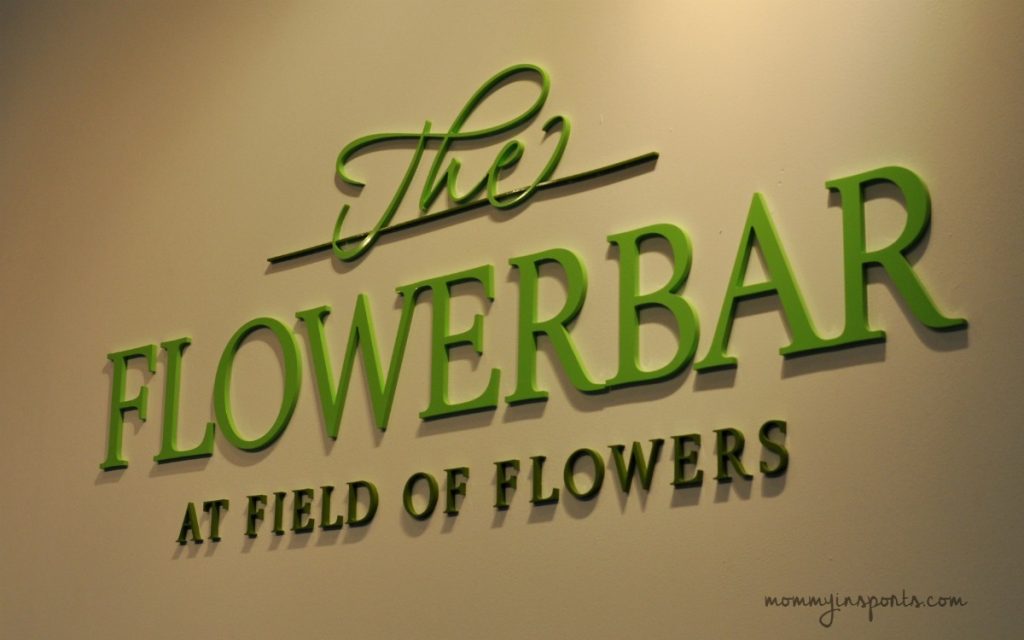 If you'd like to schedule your own party, please check out My Flower Bar! Such a great value for an excellent experience. Here's a quick interview with Jen giving you more details of Field of Flowers The Flower Bar!
Have fun creating your DIY masterpieces!