Been to several Disney on Ice shows and not sure if you want to take the kiddos to see Disney on Ice Presents Frozen? I wasn't either. Even though we've had Frozen birthday parties, and our girls were Anna & Elsa for Halloween two years in a row, when they declared they were over Frozen a month ago I wasn't sure if they want to go.
Boy was I wrong!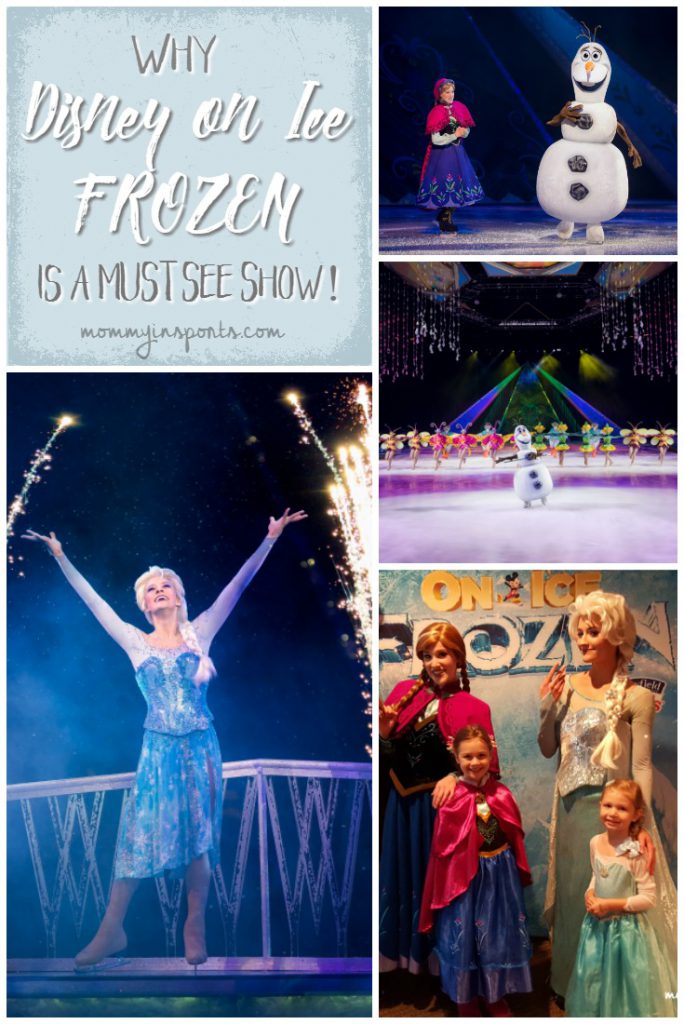 We were lucky to be invited to opening night at the BB&T Center in Sunrise, FL, and the whole event was magical. The girls were treated to a VIP experience where they would finally meet their beloved Anna and Elsa, and the performers didn't disappoint. Of course our girls were a bit chatty trying to find out which Palace Pets Anna and Elsa would choose. Sad to say Elsa didn't choose a polar bear.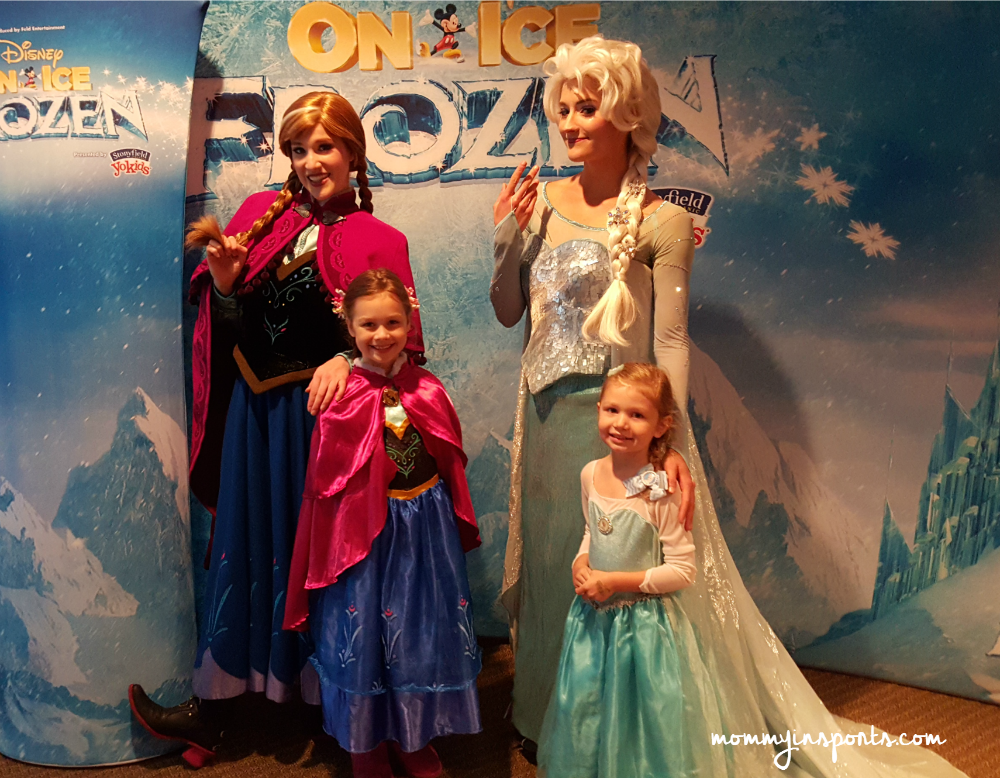 After the meet and greet we went to the Disney on Ice Frozen show, and it was mesmerizing from start to finish. The skating and choreography was really well done, and the "set" on ice was beautiful!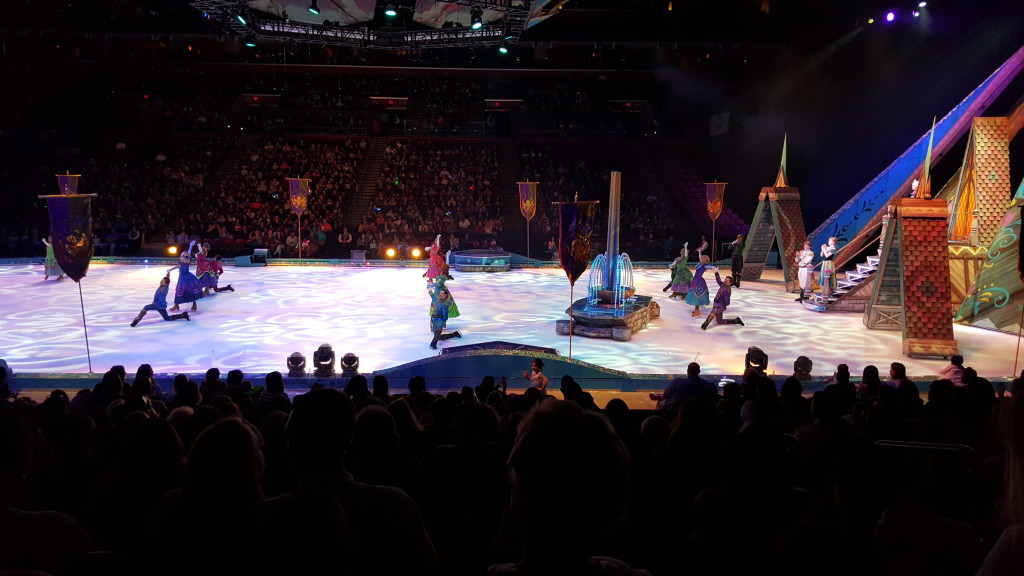 The girls loved seeing Olaf on ice, and he picked the perfect place to perform if he likes summer!
There were even several special effects including small fireworks during Elsa's rendition of Let it Go.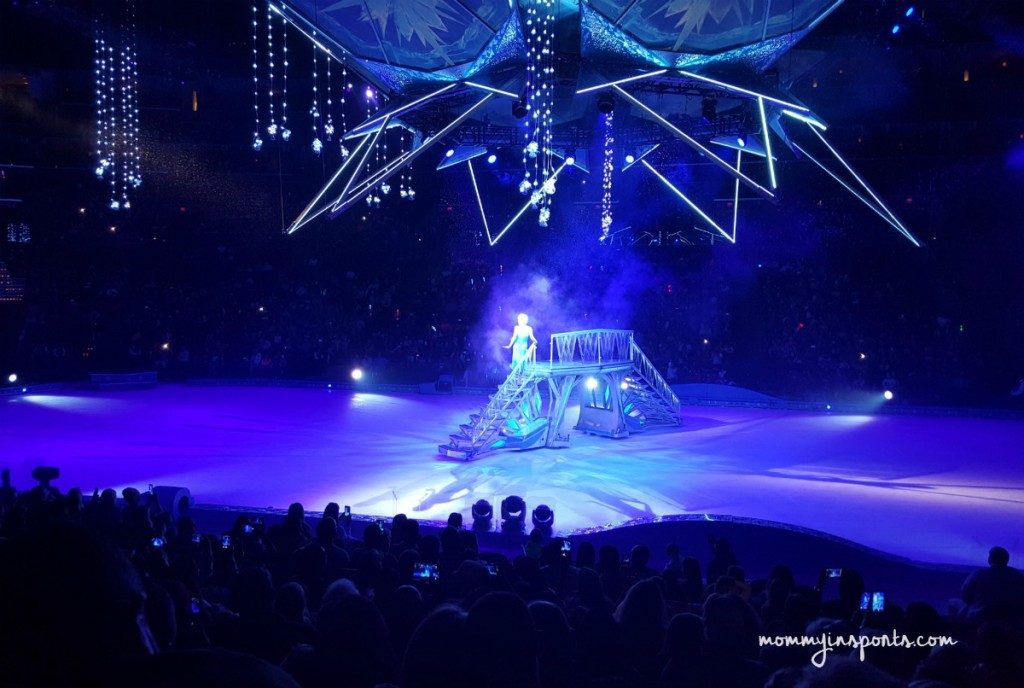 Normally with these shows being at 7:00pm our girls can't stay awake and we have to leave at intermission. But this show left them breathless, and they absolutely had to stay and watch every single second of Disney on Ice Frozen. My favorite part was of course getting to spend this special time with our family. I normally get teary-eyed at Disney World, but hearing them sing their favorite songs reminded me how lucky we are to be parents.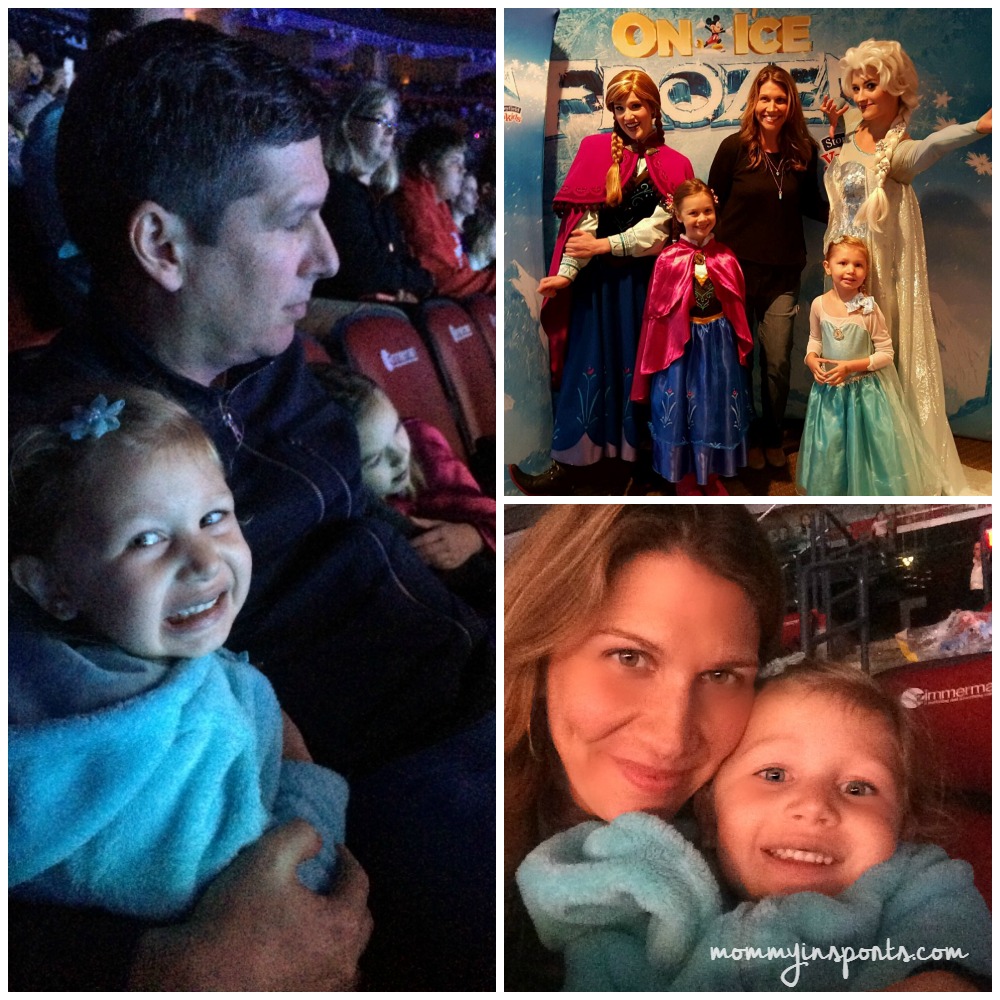 If you'd like to see Disney on Ice Frozen, don't worry, the show will be in Miami all week from March 30-April 3, 2016. Hurry don't wait…get your tickets now! I promise it's worth it, our favorite Disney on Ice show we've ever seen!
Love Frozen as much as our girls? Check out these other popular Frozen posts:
DIY Frozen Birthday Cake – yes you can make this cake!
What Frozen Has Really Taught Our Kids
Frozen Miami Heat Coloring Page
Frozen Halloween Coloring Page
Frozen Christmas Coloring Page
Frozen Melts Hearts!
Frozen at Disney Hollywood's Studio