I don't know if it's a new phase, because she's turning six tomorrow, or we've watched Tangled too many times…but I wasn't pleased with the newest name she had for me, Mother.
"Good bye Mother, have a good day!" she said as she left for school this week. Then the next night when she was frustrated she proclaimed, "OK Mother, fine!"
Oh boy.
It came out of the blue and completely threw me. Yes it could be construed as polite, or proper even, but to me it sounds so…I don't know…horrific-ly wretched? I mean when did I become Mother?! I'm supposed to be mommy, or maybe someday mom, but Mother? I immediately pictured Mother Gothel or the wicked stepmother in Cinderella and cringed. The only time I use the word mother is when my own mom starts lecturing me about something, and I flippantly retort, "Yes Mother!" (It's clearly not a term of endearment.)
But I wasn't prepared when I first heard this from my little bean, because for me it's just another reminder that she is getting older, and officially not a baby anymore.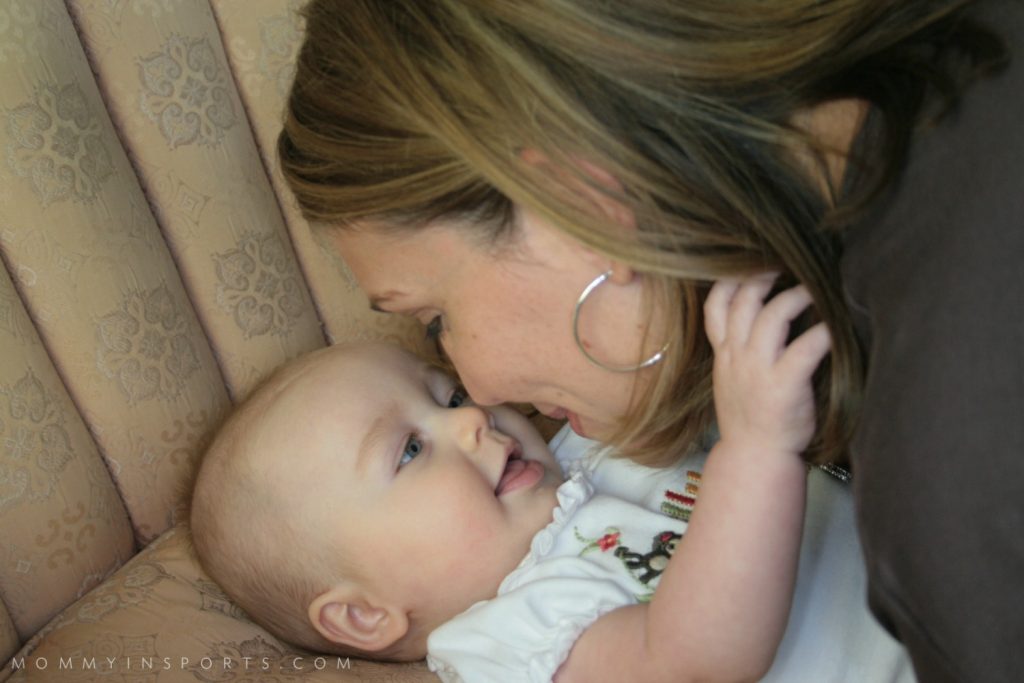 It's funny how we urge them when they're little to start talking….practicing the 'm – m – ma – ma – ma' sound. We can't wait to hear them say it finally…and for most little ones the first word is mama. When she first said it at ten months old it brought tears to my eyes…and I loved hearing her call for mama every morning.
As she grew…her terms for me did as well. Of course the toddler years brought the most used mommy, and every once in a while in preschool she called me just plain mom. And I was totally OK with that…but mother was a whole new level of suckiness.
Mother for some reason reminded me of how independent she's becoming, and how much I miss her while she's at Kindergarten until 2:15 every day. She's writing complete sentences, her artwork is A-freaking-MAZING, and she's reading entire books now. Mother also reminded me that I can't pick her up anymore…she's grown so tall and heavy that I can't pretend to cradle her like a baby. She's nearly six, and is a 'big' kid now, with her own personality, spirit and temper.
…and these six years have certainly felt like lightning. And while we may be celebrating her sixth birthday tomorrow and lavishing her with presents…she is the real gift.
She is the embodiment of love, so full of hope and joy. She makes us smile and laugh every day with her new vocabulary, silliness, and skills that she's mastered. Sometimes there are those tough moments, and speed bumps we weren't expecting…but she is the best thing that's happened to us. And quite honestly every day I'm reminded that she gave me the greatest gift…she made me a mother.
The word that made me shudder when I first heard it spoken, could be the greatest one of all. The origin, the creator, the caretaker, the friend, the person who will think of her every single day no matter where she goes. So when she calls me that now I'll smile, knowing how lucky I am to be her mother. My heart no longer belongs just to me…it will forever be split in three.