Disclaimer: We received complimentary activities at Copper Mountain, but all opinions expressed are my own.
Looking for a family friendly ski resort perfect for your budding young skiers or snowboarders? We were too, and were lucky enough to stumble upon Copper Mountain in Colorado! It was the perfect backdrop for our once-a-year winter vacation, and this year we finally brought the girls.
Though originally from Minnesota, I spent most of my childhood in Orlando where there's clearly no snow. But a good friend took me skiing in high school during Spring Break and I was smitten! There's something so majestic about the mountains, they seem to just call to me and it's where I find my peace. Living in Florida, we don't see many seasons, so each year since I was 18, I've made the trek out west to the Rockies for a little adventure. Steamboat, Vail, Beaver Creek, Breckenridge, Park City, Deer Valley, Whistler, we've been to what feels like everywhere! We've loved it so much we've even taken a few summer mountain trips as well.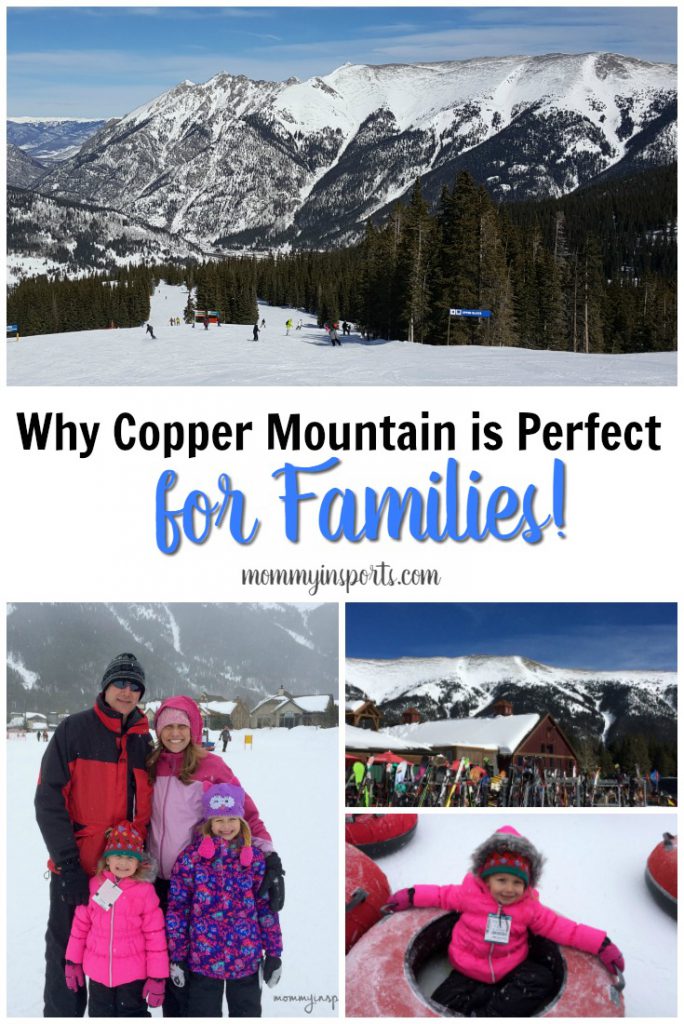 Once I became a parent though, ski trips were put on hold. It's hard enough to travel with a baby, but add in altitude, warm clothes, and skiing, and well, that wasn't happening! My husband and I did get away for a solo trip a few years ago, but I missed the kids so much! So this year, with the girls ages seven and four, I knew it was finally time to take them to see snow for the first time.
And luckily, they were just as obsessed with the white powder as their mama! Like puppies really, REALLY overly obsessed, picking it up the entire trip.
Though we stayed in Vail, CO, we researched all the surrounding resorts for the best children's programs. My husband gravitated to Copper Mountain, because all of their runs are separated by ability. Black runs for the experts on one side, Blue intermediate runs in the middle, and the Greens for us Floridians! (Yes, when you've only skied twice in the last decade, you're a beginner.) It's hard to get lost and end up on a mogul run when you're on the green mountain! (Not that we've ever done that…ever…and had to take our skis off and walk down.)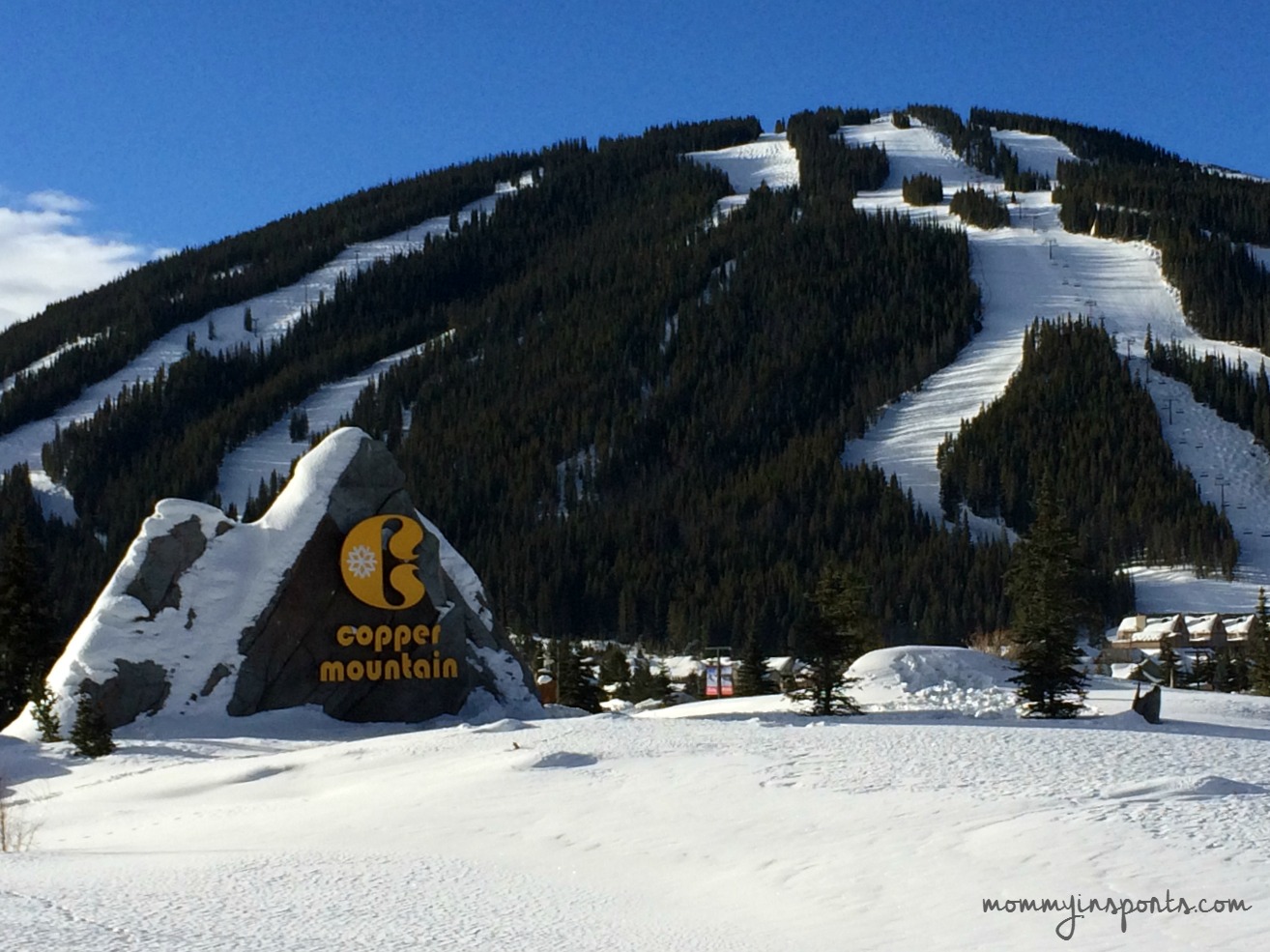 So we called the Copper Mountain Ski and Ride and booked the lessons for the girls ahead of time to get a discount. I was a bit worried having never seen snow, or worn mittens and boots, that the girls wouldn't like skiing.
But then they met Gunner their ski instructor and they were fine! We booked them both for a full day group ski lesson, which was the most affordable. And the process was surprisingly simple! Just pull up to the Ski & Ride School, fit and rent their equipment, and send them off to ski school!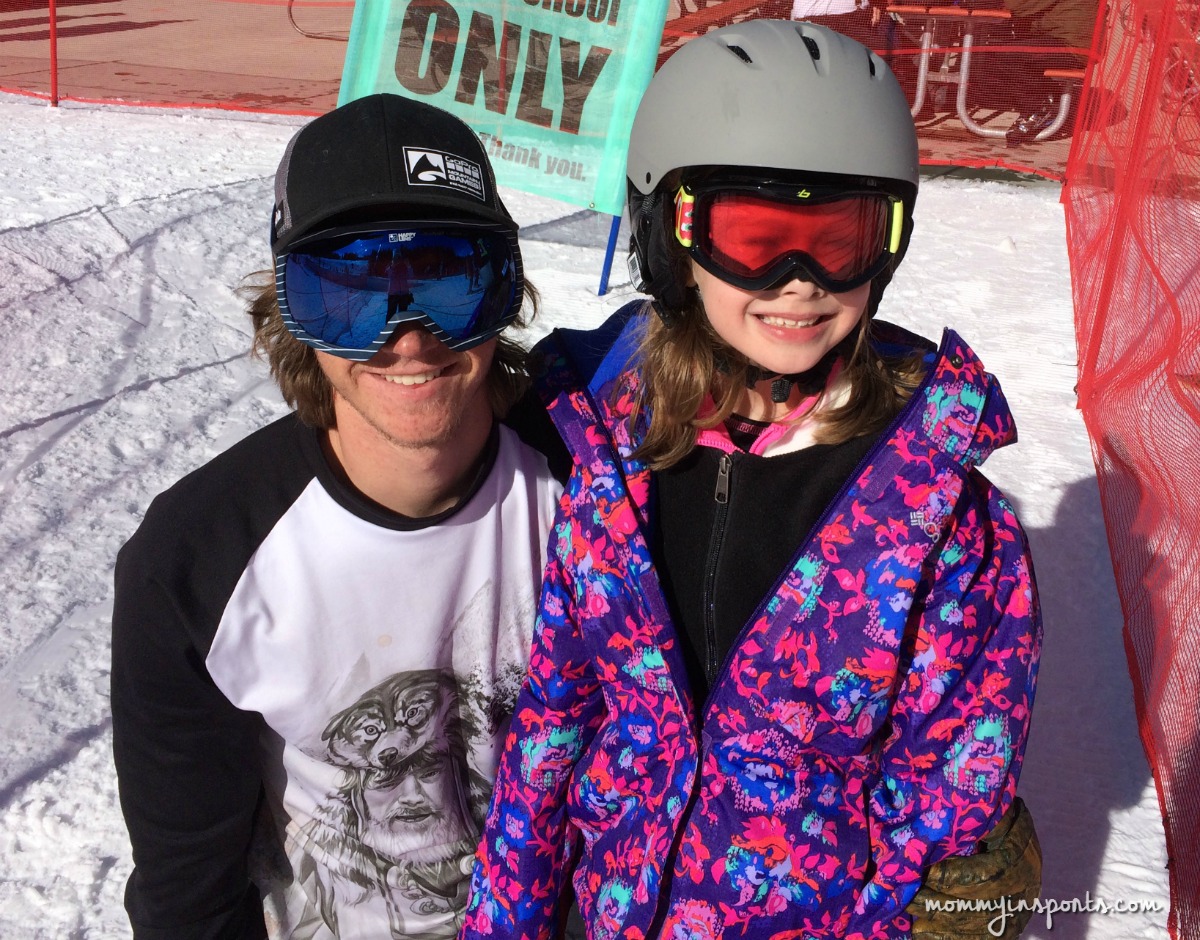 Both girls did really well during the morning session, so Daddy and I explored the mountain with my Mom. Lila, our oldest, took right to skiing and I regretted not getting her a private lesson. She could have been on the big slopes after lunch! Our little one was a little more reluctant of the new sport. She needed that ski school vest for poor Gunner to continually pick her up! He was really awesome with her, and there were so many instructors all the kids received plenty of personal attention.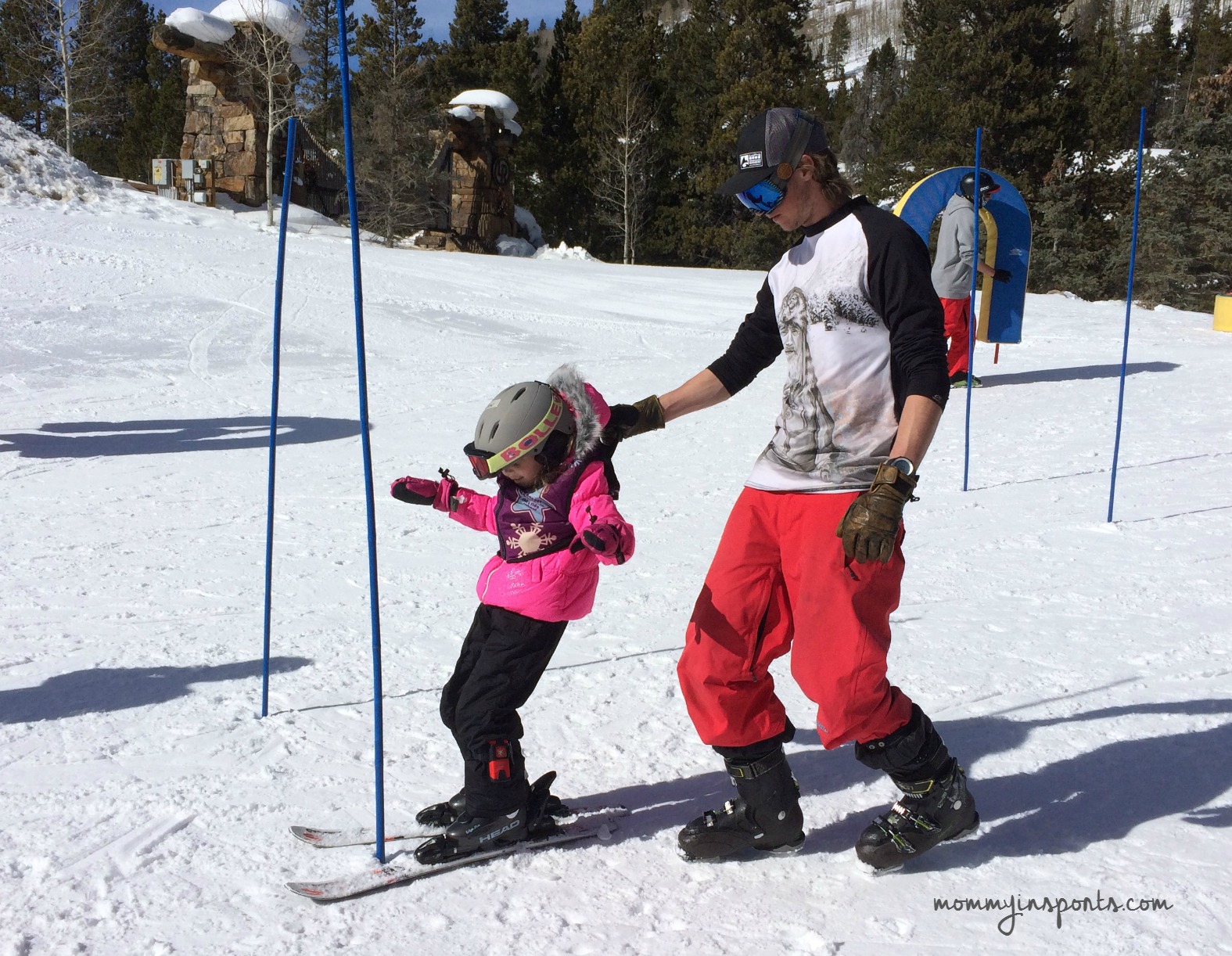 Bob and I loved the warm weather, spectacular views, and the enormous amounts of green and blue runs. It really was a perfect bluebird day! And we even took my Mom on the slopes, who apparently used to tear up the powder. I think I was more nervous for her than she was!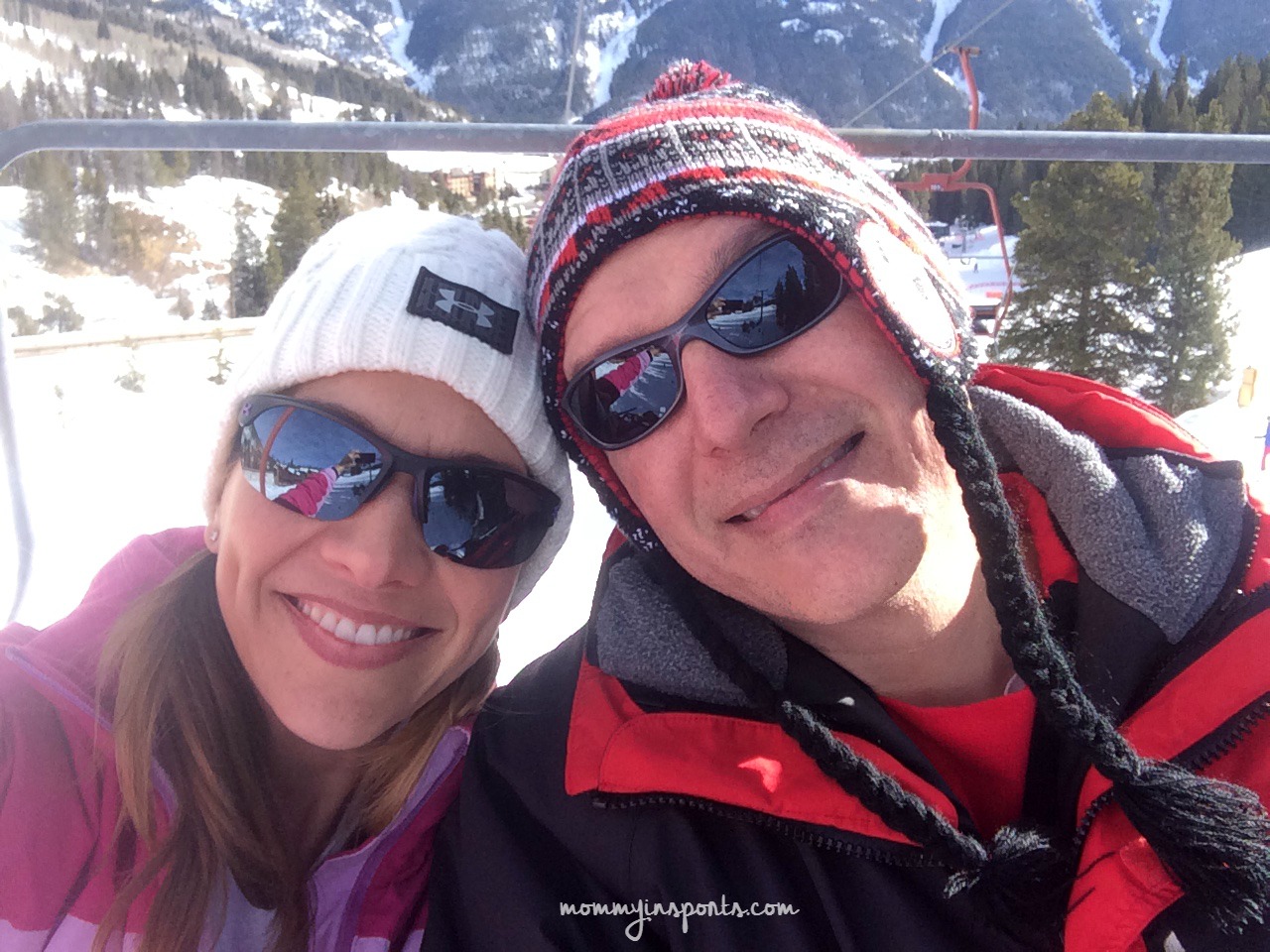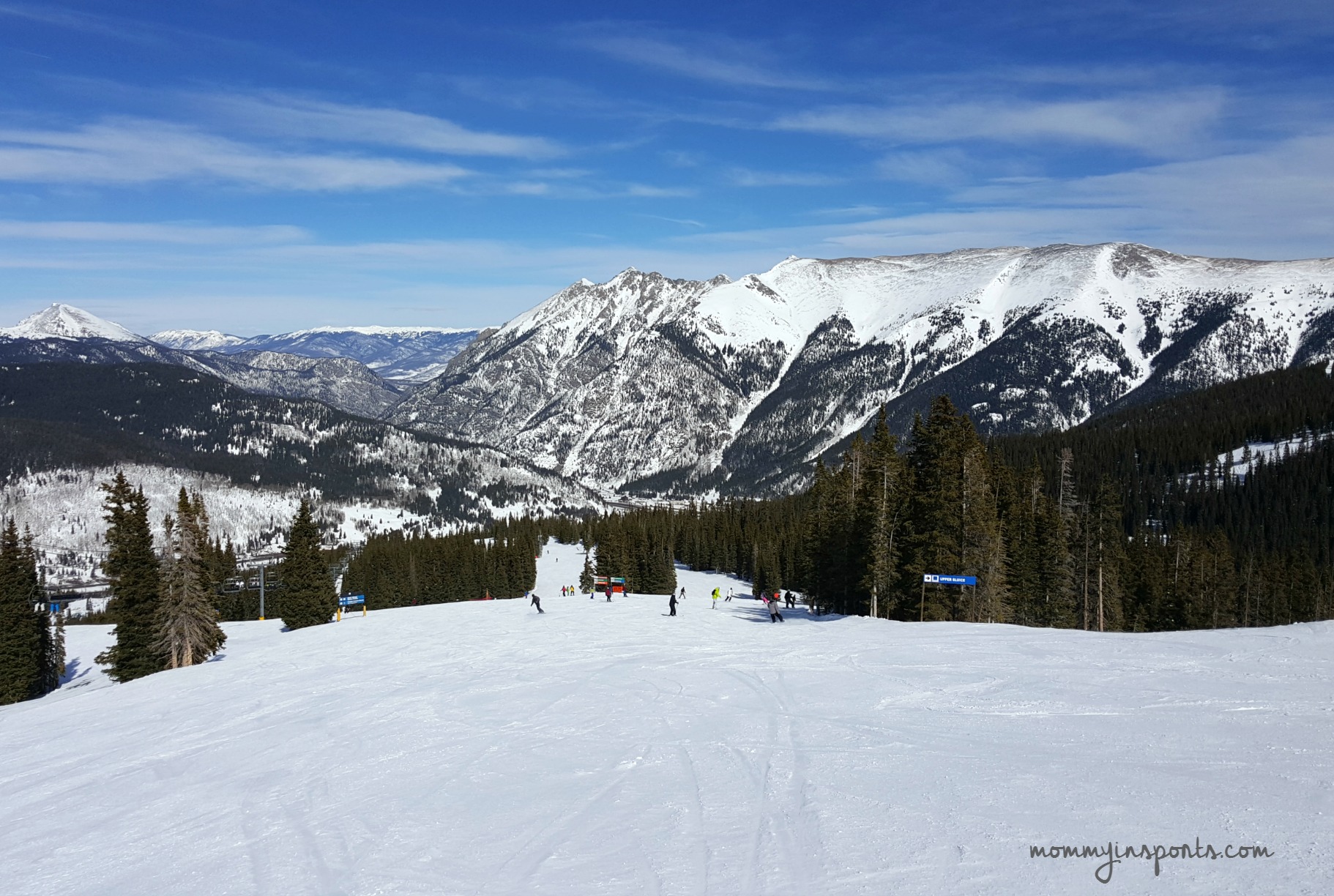 The cool thing about the ski school set up at Copper Mountain, is parents can check in on their kids throughout the day. Even though we were encouraged to stay away, my Mom and I couldn't help ourselves. And poor little Emy had a wipe out right when I arrived. Yes she was a ski school dropout, but as always, she was still smiling!
Luckily Lila, the almost birthday girl, totally dug skiing and was ready for day number two of ski school when the flu hit. On vacation. (Cue the make shift puke bowl.) So unfortunately we only had a short time to ski, and missed a lot of other great activities at Copper Mountain like ice skating and snow shoeing. But she did rebound just in time for tubing!
On our last day in Colorado she was able to conquer the tubing hill, in a snowstorm, rocking her Valentine's Day glasses! So proud of her for braving the weather even though she had a double ear infection, we found out later.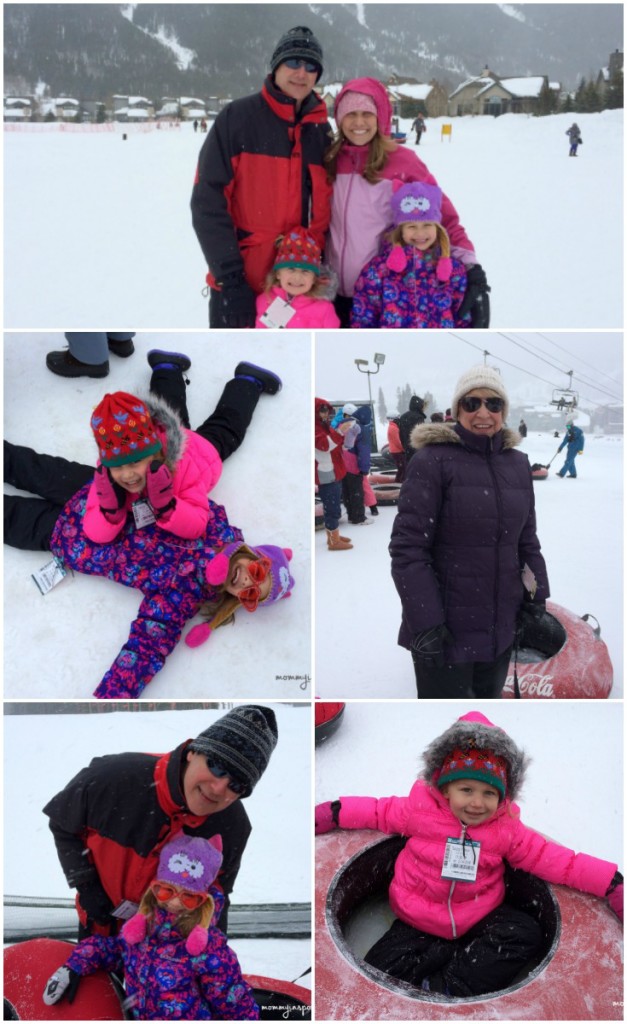 Here's a short video of our awesome adventure in Copper Mountain, CO, including some footage of the girls skiing. We highly recommend this resort for friends and families of all ages! The perfect place to go and not be overwhelmed with crowds. Can't wait to go back next year!
Not sure if you want to travel yet with your kids? Here's my what not to do on an airplane with kids! Also please follow along on Facebook for more parenting stories!