When raising a two year old, some days can be so full of joy. They are talking more, able to stay awake for at least half of the day, and usually enjoy just about every activity. Sometimes there are those days when your toddler will assert their independence, and you have to count to ten, breathe, and keep smiling.
Then there are days like today….when all I want to do is put a fork in my eyeball to avoid yet another meal time meltdown.
I like to call this stage"The Four T's"; Teething, Tantrums, and the Terrible Two's.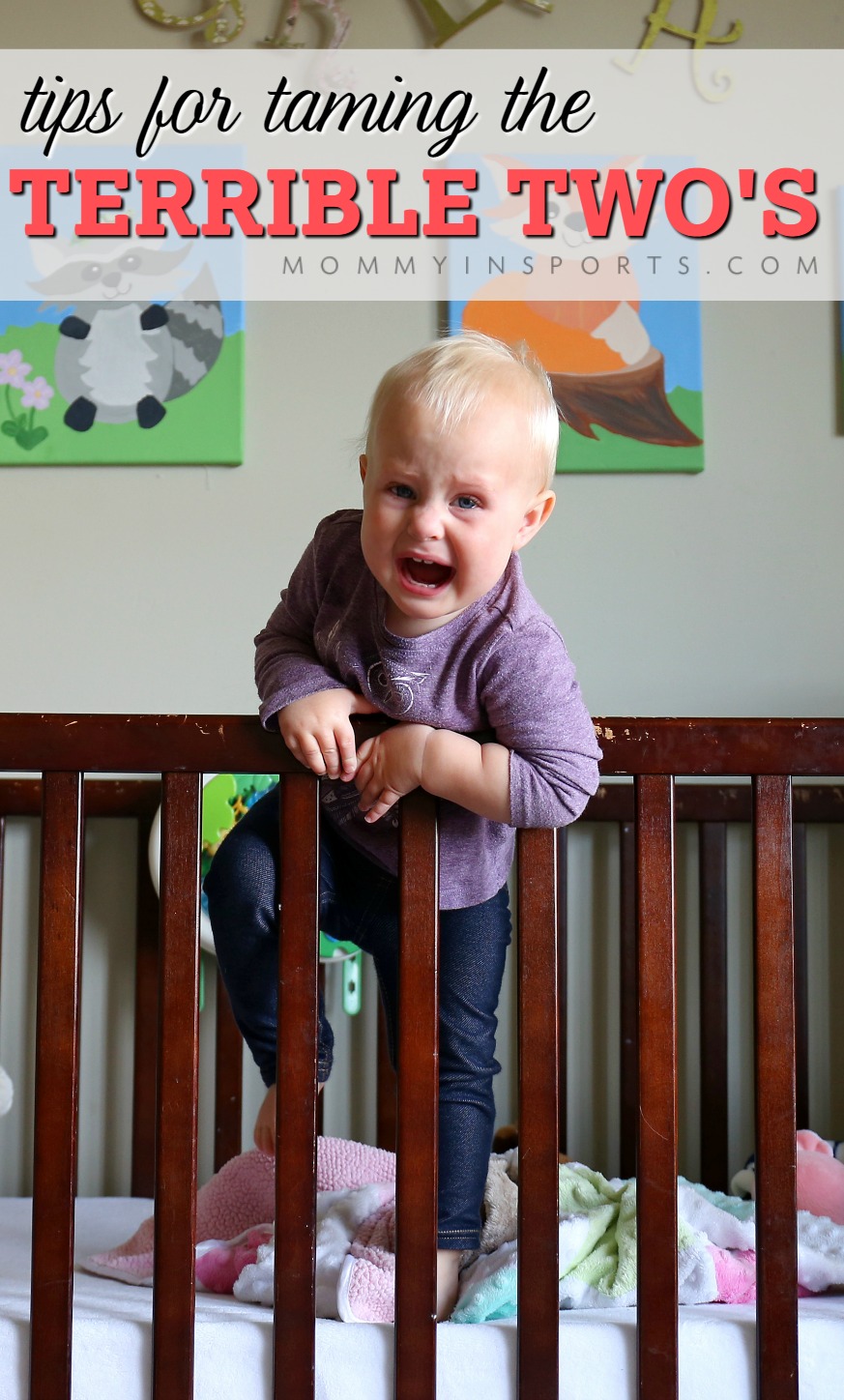 Our child has always been determined, and wants to do things herself, but for the most part has been pretty easy going. In the past week though, Em has sprouted three new molars, and the incessant whining and crying for mommy "up up mama pw-eeeease!" all day long has worn me down. No, I'm serious all. Day. Long.
She is refusing all meals now, and only wants ice cream for breakfast, lunch, and dinner. And don't get me started on the color plate, cup, or type of utensils she must have during every meal. While I know this is a normal phase, I have forgotten how taxing and tiring these behaviors can be. However, there are several milestones and factors at work right now:
She's teething, in pain, and not sleeping as well. This equals cranky-whiny baby syndrome.
She's getting older, and wants to be like her big sister, and do everything solo.
With this new found independence comes a bit a fear, and she needs more reassurance that mommy is still there for her.
So what's a tired mama, who is also up nights with a teething toddler to do? Oh parents trust me…you are not alone. Here are a few things I've learned to help us all stay sane, and keep our children in check.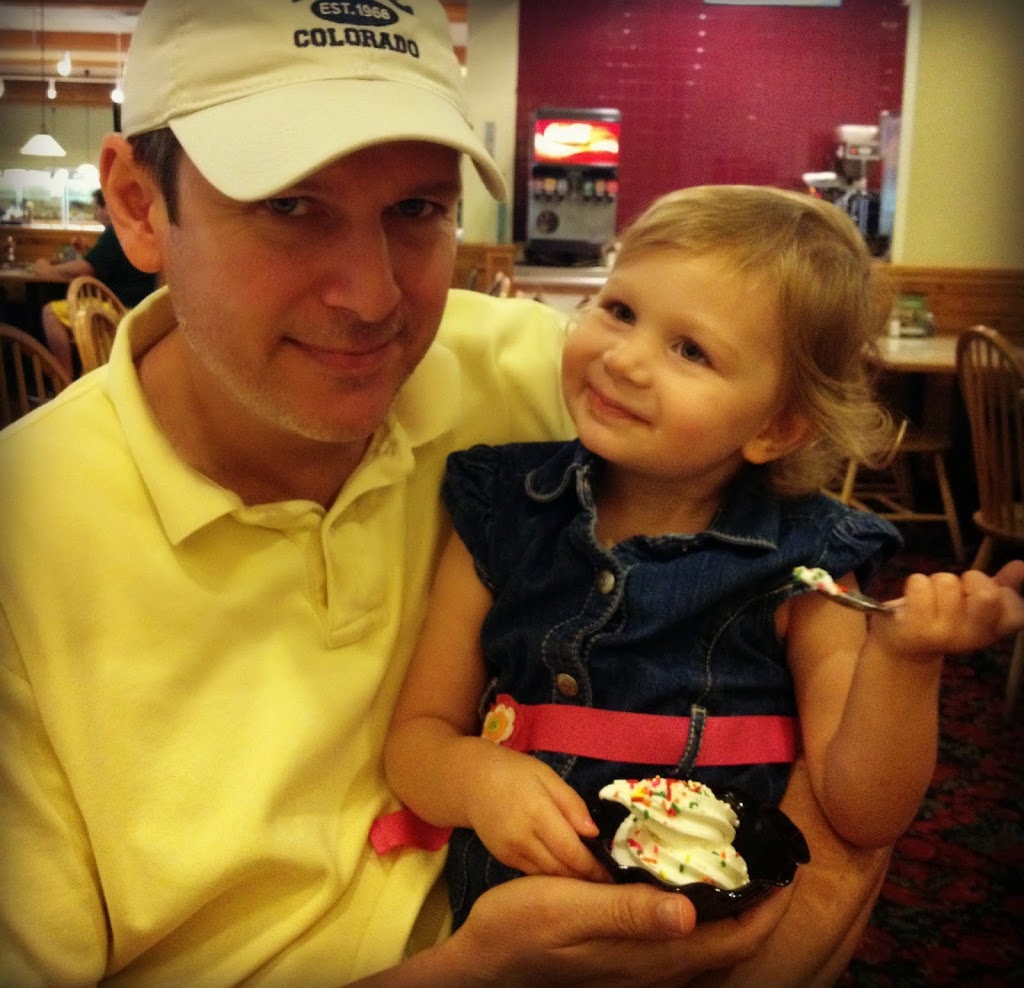 This is what happens when Daddy gives in to ice cream for lunch. Sigh.
tips for taming the terrible two's
IGNORE – First, ignore them when they tantrum, and do not give in! I repeat, do not give in. No they may not have ice cream for lunch, and yes they must finish dinner if they want dessert. Stand your ground parents. You got this.
CALM COUCH – If the tantrum is getting bad, then try the 'calm couch' or 'thinking spot'. When Emy starts throwing herself on the floor, or cannot calm down on her own, I put her on a loveseat (aka calm couch) and tell her when she stops crying mommy will hold her. It usually takes a while, but then we are able to work it out. Usually.
TEETHING SOLUTIONS — If teething is a factor, try homemade popsicles, teething rings, teething tablets, or if need be Tylenol or Ibuprofen. I have learned to give them a dose of Motrin prior to nap time to ensure they get a good rest.
JOBS ARE KEY –Give them chores. A two year old loves to have a job and be part of the action. Have them help put their clothes in the hamper, pick out their plate and fork and set the table, and sort the laundry. This makes them feel useful like a bigger kid!
HUG TIME – Try to be understanding. Sometimes during these fits Emylia get so out of control she just needs a hug. It doesn't mean you are allowing the behavior, but gives the toddler a little reassurance and may help the tantrum stop sooner.
BE CONSISTENT -I feel like a cheerleader…be consistent…be be consistent! Seriously though, try to be on the same page as your spouse. If you are not consistent, the behavior can and will worsen. We are still working on this, as you can tell by the photo above.
COCKTAILS! – And last but certainly not least, drink mass quantities of alcohol. Kidding (sort of!), or take some "me" time. Even if it's just a glass of wine, or a trip to Target, anything to get a break if you are having a bad day. Some days even ten minutes of solitude can make a big difference!
Don't forget to check us out on Facebook!