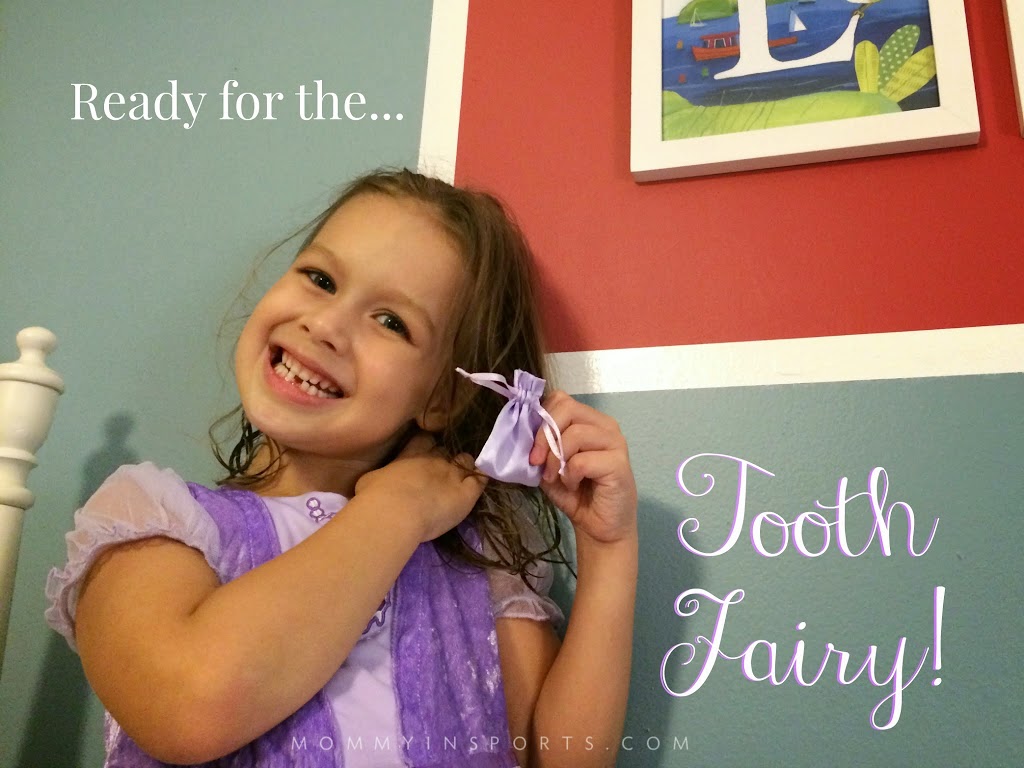 There are these moments with our kids that seem so monumental; crawling, walking, potty training, moving out of a crib, or preschool graduation for example. But nothing could prepare me for the first tooth falling out. Today Lila, our sensitive (sometimes) scaredy cat 5-year-old asked me to pull out her tooth. And ironically…I was the frightened one.
"Don't you want your dad to do that? I don't want to hurt you! He can do it first thing in the morning. Let's call him."
But no she insisted, "just pull it mommy…it's too wiggly in my mouth and I can't eat." So I did. And now I'm filled with such pride and sadness. She is officially not a baby anymore, as her first tooth is now tucked safely under her pillow…in hopes of a special coin from the tooth fairy.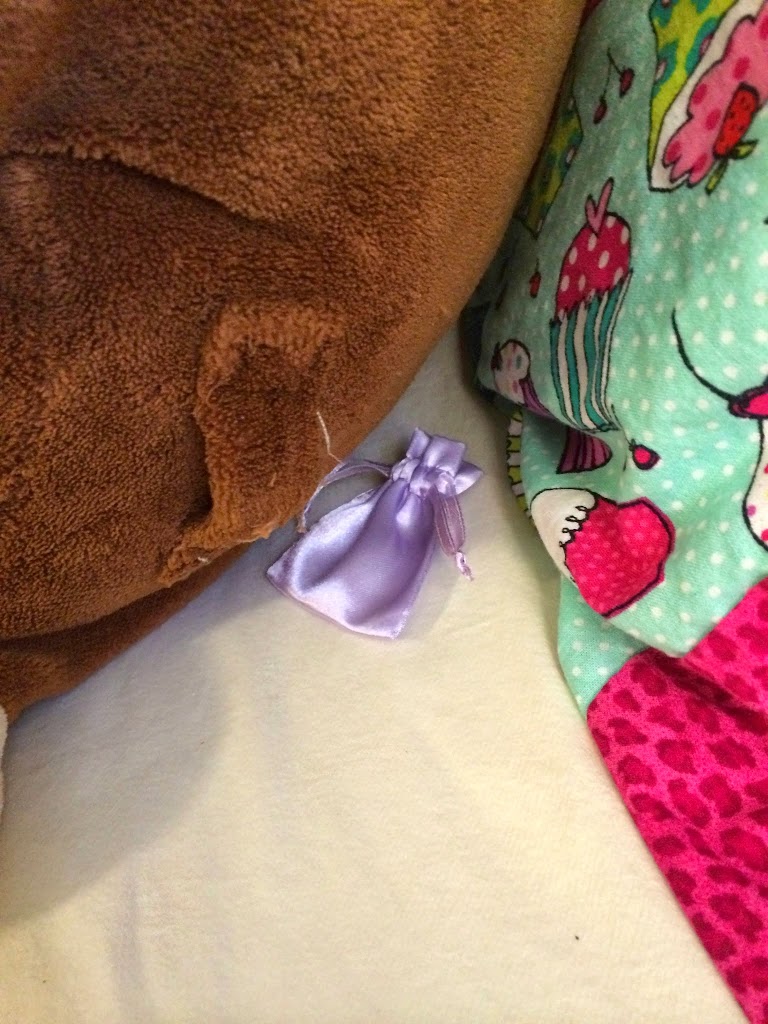 Should you pull your child's tooth? According to most dentists no. It's best to let it come out on its own to prevent bleeding. But Lila was afraid she might swallow it…as it was hanging diagonally in her mouth. So if you find yourself in this predicament in the near future, and don't want to tie a string around your kids tooth and slam the door (seriously, it's all over youtube!)…here's all you need to know:
1. Don't be a sissy (like me) – just do it quickly!
2. Grab a piece of toilet paper, gently grip the tooth, and twist.
It's literally that simple and painless….check out her cute little smile now!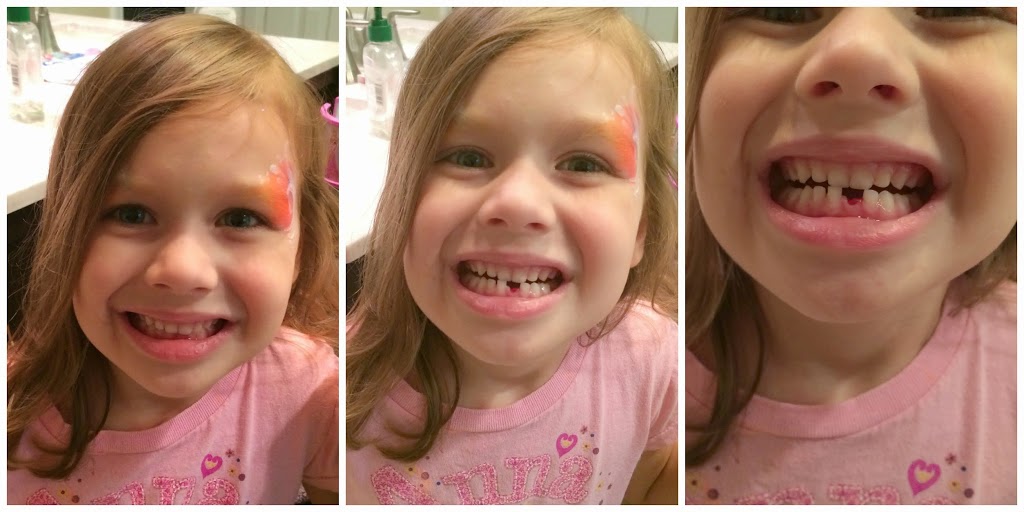 Proud of my brave girl!
And her reaction right after I pulled it.
Thankfully my mom bought Lila this book, The Moonlight Tooth Fairy, that came with a purple satin pouch to put her special tooth in for the tooth fairy. She even kissed the bag and said, "I'll miss you baby tooth." Yes, I cried.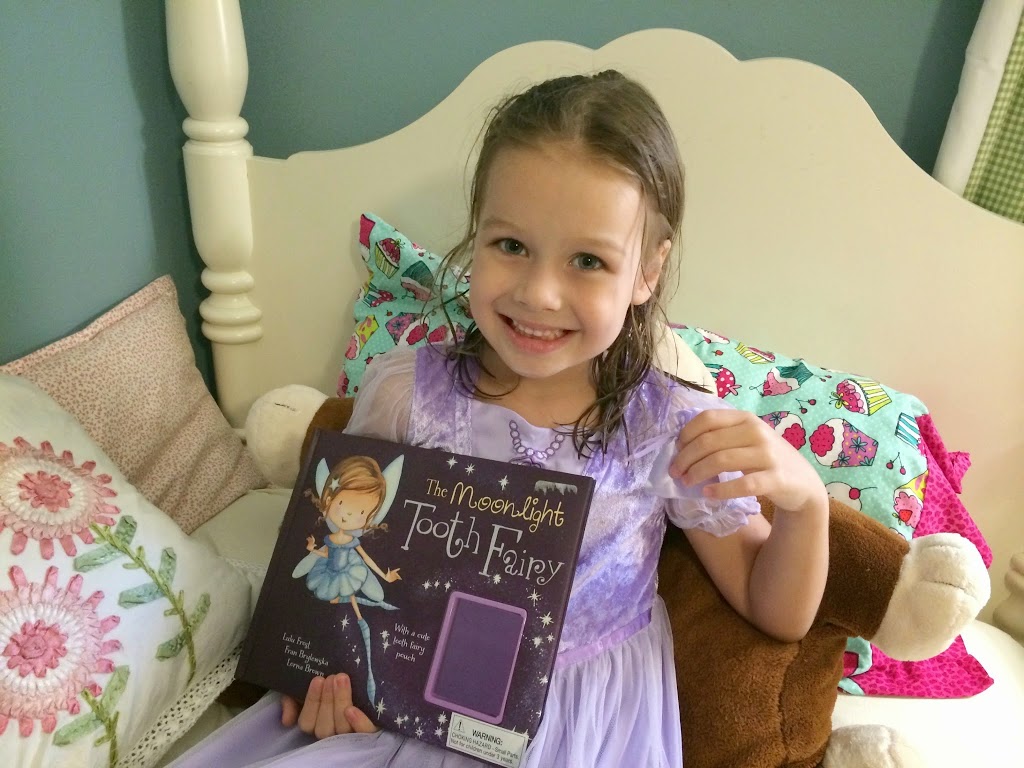 But the big question – what's the going rate for a tooth these days? I need some $2 bills stat!
And if the universe could slow down…I'd greatly appreciate it. I don't think my heart can take anymore milestones this summer. But I do appreciate the life lesson I learned tonight from the little monkey…"don't be scared mama…just do it."