Below you'll find the reason I started this blog. This actually happened on March 2, 2012 when my 2nd born was only 12 weeks old. I wrote this down to share with my hubby who was out of town at the time. Please enjoy in my misfortune!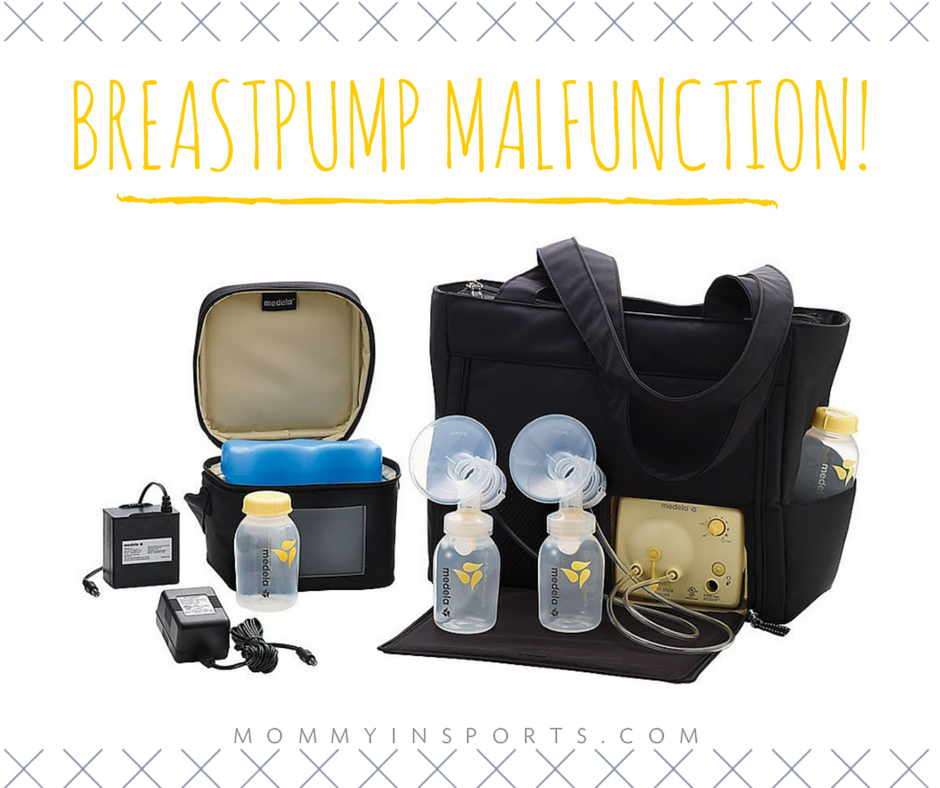 You've heard of "wardrobe malfunctions" right? Well I had a breastpump malfunction today of EPIC proportions. I am a mom, who works several
freelance jobs
in the
sports television world
. My husband also works in sports, and today is in Utah directing the broadcast for the Miami HEAT. I had to drive to Jupiter, FL today to shoot some segments for
Billy's Bunch
with my kid reporter….aka nephew Stevie.
My day started at 5:00am when my 3-month-old starting crying. Sleep training in effect, I didn't feed her until 6:30am. Then my 3 year old woke up, and well, things were hectic. I kept saying to myself "don't forget to pack your pump", and then before you know it…time to hit the road to Spring Training.
I arrive in Jupiter just in time to tweak the lighting for sit down interviews and then pump. Lucky for me there was an open office, with a door (how awesome!) for privacy where I can pump in peace! No dirty bathroom stall for me…woo hoo! I plug in my pump, grab my bottle and …………..PANIC! Where's the pumping horn thing that squeezes the milk out??? I looked everywhere and alas…no pumping possible.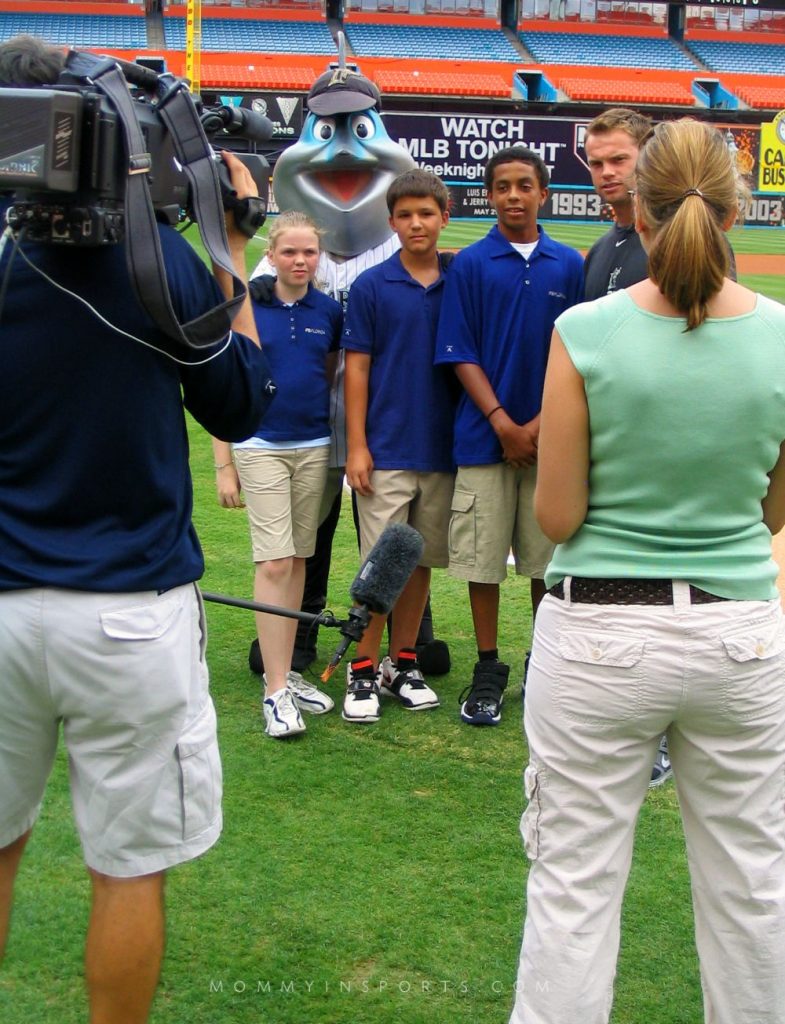 I run to my friend the PR guy for the Marlins, Marty (thankfully who has a toddler), and tell him my dilemma. After a good chuckle he helps me locate (on my iphone I haven't learned how to use) a Toy's R Us with baby stuff 5.1 miles away. I then ask the legendary South Florida sports reporter I work with Frank Forte to help.
ME: "Frank, you're gonna laugh, but could you go to the store and buy me breast shields?"
FRANK: "(laughter) are you serious?!"
ME: "Ok, how about you produce my shoot while I go".
FRANK: "Good idea."
I then RACE to Toys R' Us, stand in a super long line, and purchase a breast shield two sizes too small…thinking wow this is going to feel AWESOME. I hop in the car and fire up the breastpump while I'm driving. Good thing my windows aren't tinted and the trucker beside me is enjoying the show. Yep, thanks for the honk and the wave big fella….enjoy!
I literally pumped 6-ounces in 5-6 minutes, (that's a lot people!) and grab my pump and run back into the interview room because we are getting an all-star lineup today. Mark Buerhle, Carlos Zambrano, Lomo, Ozzie, Stanton and Heath Bell. Then BOOM, CRASH! YOU'VE GOT TO BE KIDDING ME! Somehow the battery pack drops out of my breastpump and 8 batteries are rolling around on the ground outside the door of the Marlins clubhouse. I try to pick them up nonchalantly when Heath Bell walks up.
HEATH: "Did you break your phone?"
ME: "No, I'm ok"
HEATH: "Can I help you? You seem flustered, what is this?!"
ME: "I'm ok….I just um….had a baby and um…."
HEATH: "Oh it's a MEDELA?! (He shouts laughing) It's ok, I have kids, my wife used this kind."
Well, at least he has kids.
I get through the next hour knocking out some spectacular television (if I do say so myself!). Great players, great talent, great content. Stevie the kid reporter does a really good job interviewing the newest Miami heavy hitters, then it's time to hit the road and pump again. But alas, the pumping saga isn't over. We get in the car and the battery pack isn't powering the pump. Seriously? Stevie tries to fix it (yes I subjected a 15 year old to my breast pump) and he loses a battery. (insert head shake, multiple times)
So I venture home, bursting again, repeating
this too shall pass
over and over and over again until finally….I feed the baby and start job #2 until bedtime.
Note to self:
buy extra breast pump accessories and batteries and leave them in the mommy-mobile. That's right, no matter what, I'll always rock the
minivan
.